Although skinny body proportions have always been in full demand in the world of fashion, it's hard to deny that sometimes skinny women still need some serious adjustments in real world. If you're naturally slender it can be harder than you think to know which styles and clothes will best suit your shape. For instance, not every dress suits girls that are too skinny. Every fashion experts would say in such case skinny women need to learn how to hide their skinniness and create illusion of curves or volumes.
I (personally) think that fashion is for all body shapes, and everyone has the right to dress with fashion. Fashion is about how you identify what you would like your style to be personally, instead of worrying about what your spouse, family or friends, or even what the world, think it should be. Fashion is all about having self-love and being grateful to what you have. Basically, dressing with confidence is more than wearing the latest fashion trend, or wearing what the mainstreams say about your body, it's about feeling good about what you're wearing, looking poised and feeling self-assured in all situations.
So, if you are naturally skinny, dress what you like and suits you personally. Add volume or create illusion of curve ONLY IF you think that's the best way to dress your body shape, but you certainly can avoid those general rules if you don't think it's necessary to follow. Here in this post, I would like to give some inspirational street styles of skinny ladies, and prove that there's no need to hide your slender frame. Some people will always find something to criticize, so just let it go. Just show off your skinniness, find out what suits you and dress for the body you have. Be comfortable with yourself.
And don't forget to spot some worth trying fashion tips and styles for skinny women at "Fashion Tips and Style If You are a Skinny Girl" Enjoy 🙂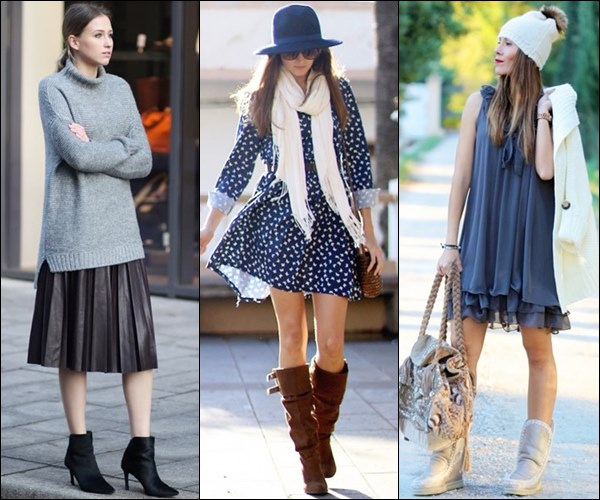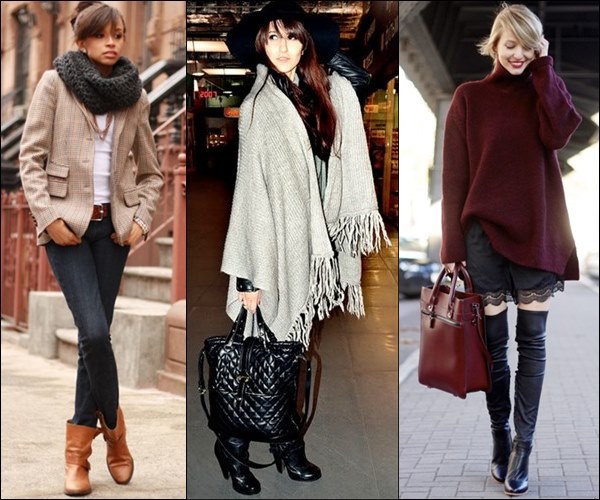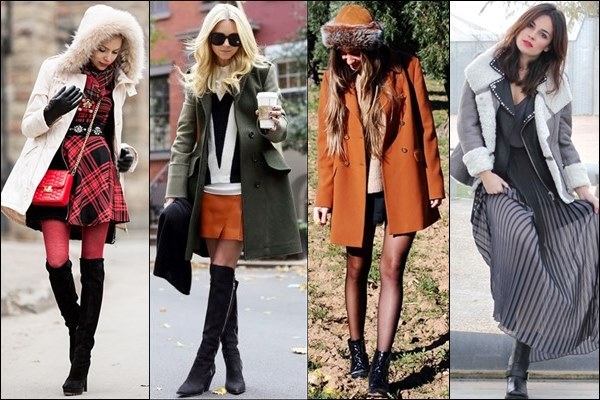 General Fashion Tips for Skinny Girls
There are a lot of fashion magazines and beauty blogs that offer excellent advice on fashion and beauty tips for skinny girls and women. Most of them always come with one general tip which is 'adding volume to your body shape'. Depending on your personal choice, actually this 'adding volume' tip is not really bad to follow.
Adding volume can be done in many numerous ways, you don't have to stick with the word "creating curve" if that makes you uncomfortable. You can look wider or looser with longer and bigger cuts or you can even dare to wear tight close cuts with layers. All are still considered as "adding volume".
In winter for example, be grateful for being skinny because you are free to wear whatever outerwear and layer you want – thick jacket or coat, fur outerwear, blanket scarf, chunky sweater, or multiple layers are all welcome to wear. Or even opting for dresses with baby doll styles are also best suited for your frame without trying to show off an hourglass curvy shape.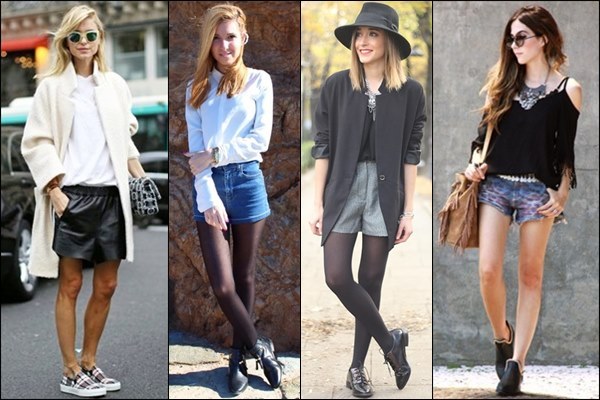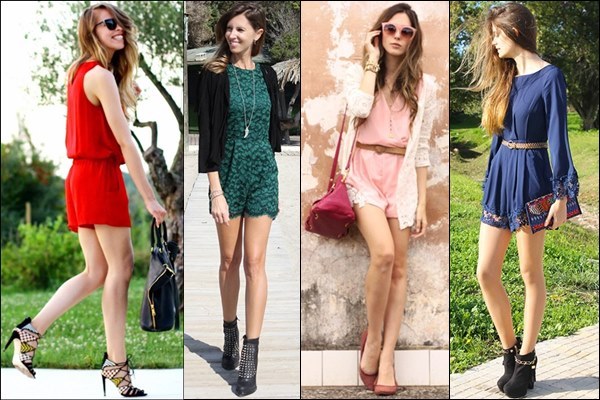 Fashion Shorts for Skinny Legs
Actually there's no specific rule to find the best shorts for your skinny legs. Meaning, you can wear any style of shorts you like. Wear what you want to look like, if you want to create longer legs, wear heels and shorter shorts. If you want to add volume wear shorts with print, details or bright color. Find shorts that fit you and if your shorts don't include the right cut, you can always take them to a tailor who will create it for you. Remember that sometimes tailors are crucial for making any outfit, including your shorts, fit perfectly.
Not only that styles with cuffs or turn ups can also work well on your figure – because they create a visual horizontal break – the romper styles also look fabulous on slender figure – whether in classic color or vibrant shades, printed or solid – as long as you wear them in the right size and fit. One worth trying tip on wearing shorts for skinny legs is to find shorts that fit you well, and the shorter you go, the better it will be. Because your thighs are the biggest part of your leg, make them the first place the eye is drawn to. While wide-leg jeans will help make your skinny legs look fuller, wide-leg shorts will only make them look like a pair of sticks.
Take a look at these articles related on wearing shorts:
– How to Wear Shorts best for Your Body Type
– What to Wear with Shorts on Different Occasions
– 15 Shorts Ideas Great for Spring and Summer 2014
– Finding the Most Flattering Shorts to Camouflage Problem Areas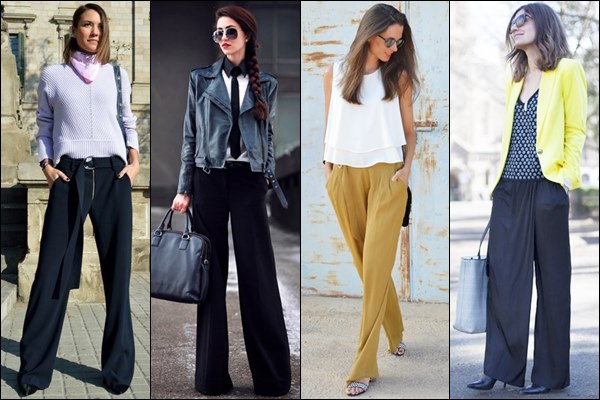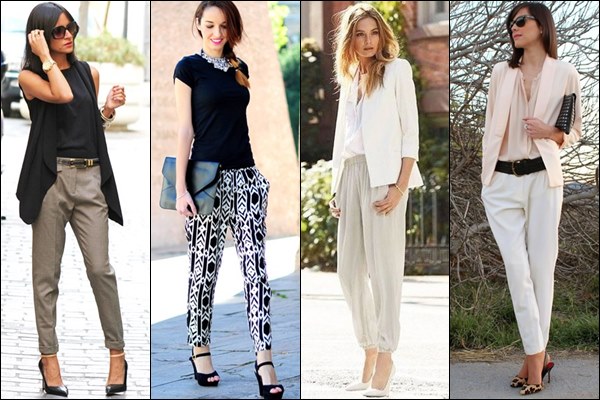 Fashion Trousers for Slender Figure
Generally, flared pants, slim-leg trousers, and tapered pants are great on skinny women as they give the body extra shape and dimension, especially if you pair the look with loose fitting clothes around to area, such as blazer, cardigan, flared blouse or top with details. However, you obviously can also wear those skinny, fitted pants to create long lean silhouette, super model look. Once again, IF you want to, you can also use prints, pastels or bright colors to add volume.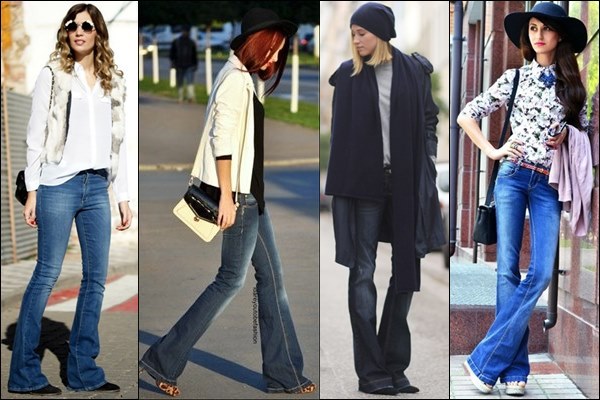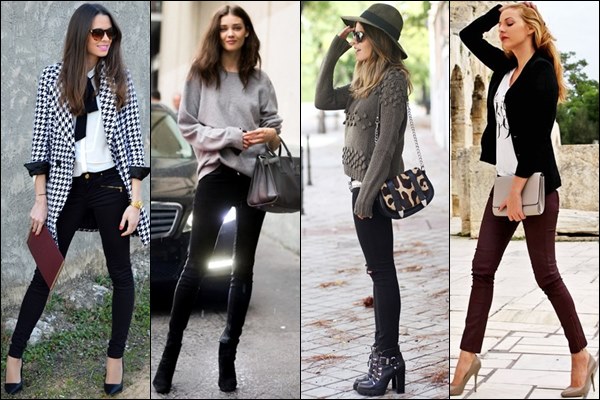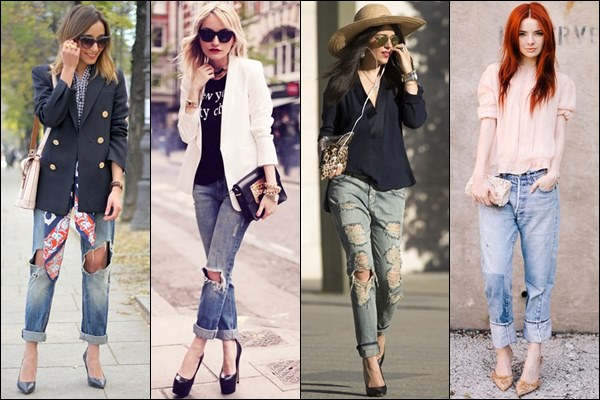 Denim Pants for Thin Legs
Most women with thin legs would like to choose jeans with inseams that are long enough and that the jeans don't run generously in the hips. Flares that are very well-fitted above the knees are also popular, while skinny cuts will also add curves and balance out the shoulders, as well as interesting details, pocket embellishments, fun washes, etc. for adding volume around the bottom part of the body. Not to mention, those fun boyfriend jeans are also among the favorites.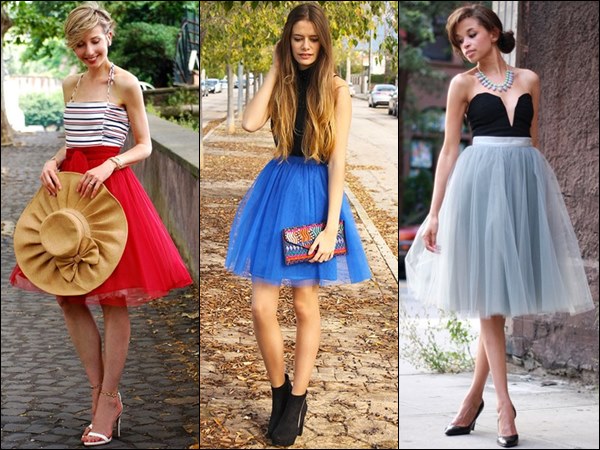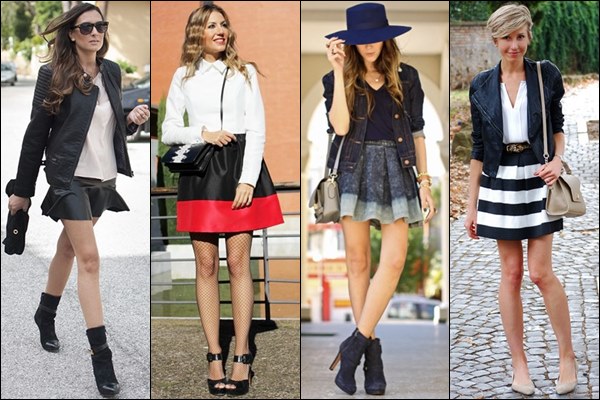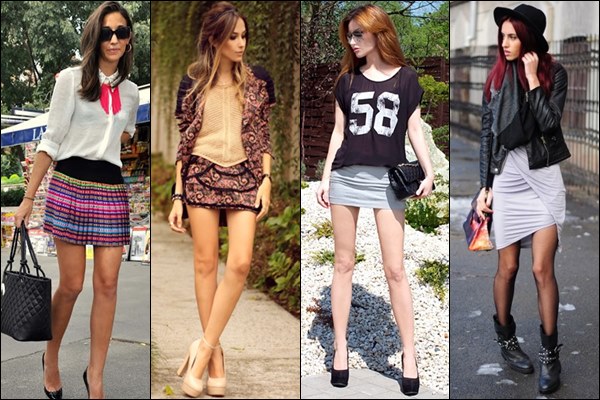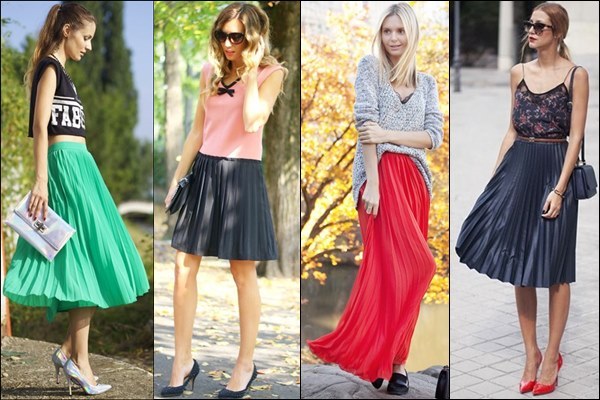 Different Types of Skirt for Skinny Women
I'm a person who always believe all women can wear whatever fashion item they want to wear regardless of their body shape. Just make sure to opt for pieces that are well fitting – not too tight or too large. However, IF you really want to show curves when pulling off a skirt, pieces that are round from your waist down are one best option to create hourglass silhouette. Sometimes, a soft fabric seems also to help, and textured clothing in a color other than black, or something that come with busy prints might add some visual bulk.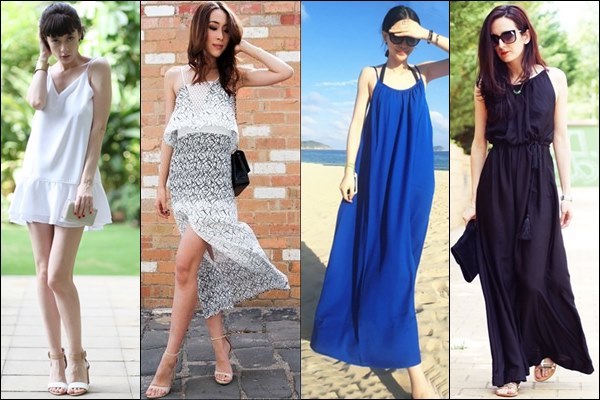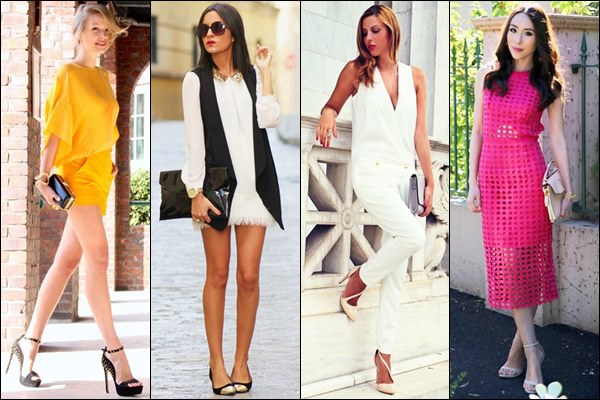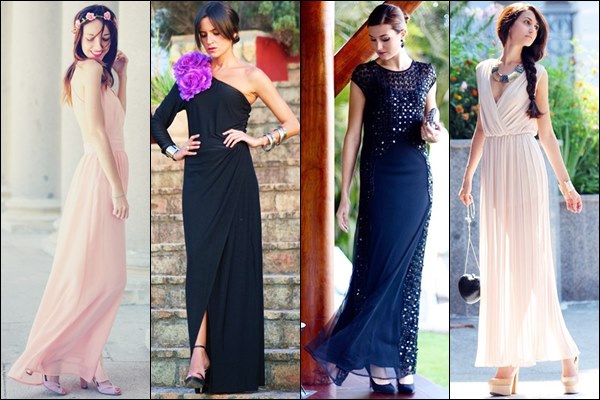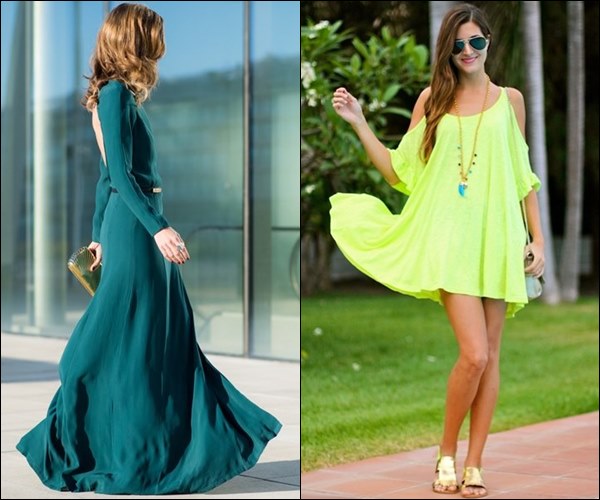 One most important styling tip for ladies with skinny frame, don't try to disguise your lack of weight by wearing baggy, oversized clothes. Opt for well-fitting style, even if you want to go for maxi dress. Make sure the dress is fit properly, especially around the shoulder area. On the other hand, when you're very slim, it can be difficult to find clothes that fit properly. Often, sleeves are too long, or the smallest size in a range is still too big. The answer is to have your clothes tailored to fit.
If your legs are short and thin, dresses such as the empire waist dress, mini sheath dress, or the A-line dress can work to lengthen the leg line by creating a contrasting silhouette, while more subtle choices such as the maxi dress can hint at the length and suppleness of a leg. You may also find belts or cinched waist dresses to become your new best friend. Both thick and skinny belts paired over a floaty dress will add shape to your outfit and accentuate your tiny waist.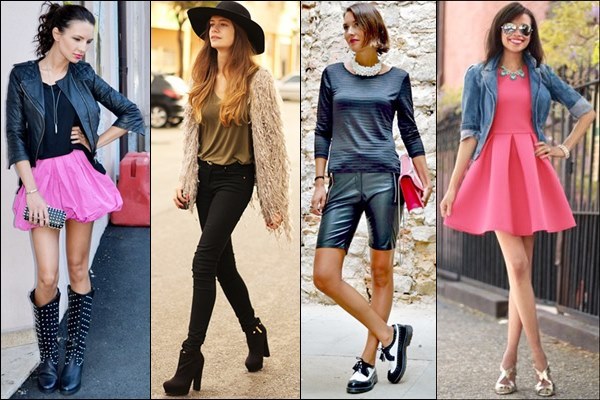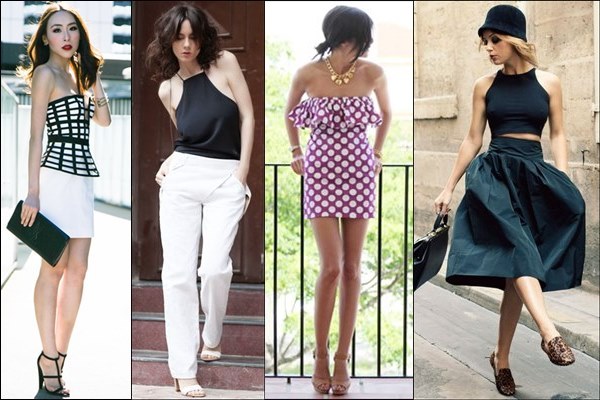 Sometimes women with thin legs or scrawny arms feel insecure with their body shape. While it's not always possible to completely change something about yourself, there are always ways to make something appear different from what it is. Whether you go for fit-and-flare dress or peplum to create an hourglass silhouette, or opt for full mini skirt to give volume around your waist down, or even you can go with layers to add some bulk at your upper body part.
Yes, there are various ways of styling secrets for slim line women, from adding curves in all the right places, to making the most of your slim shape. However, being confident and fully grateful to your natural body frame is actually all that matter in fashion. Remember that everybody basically has a shape of its own that it's just naturally inclined to. Don't worry about your scrawny arms or toothpick legs, I know it sounds cliché and I know it's hard to love yourself, especially on days when you are not feeling 100 percent, but once you learn to love yourself the rest falls into place.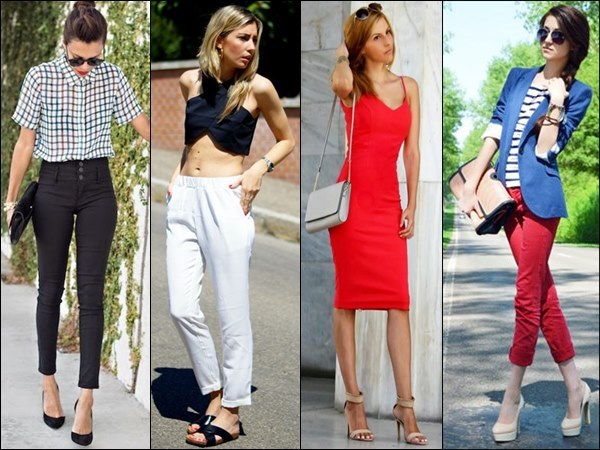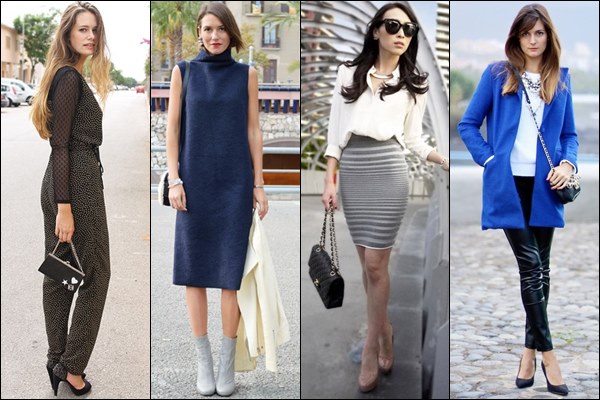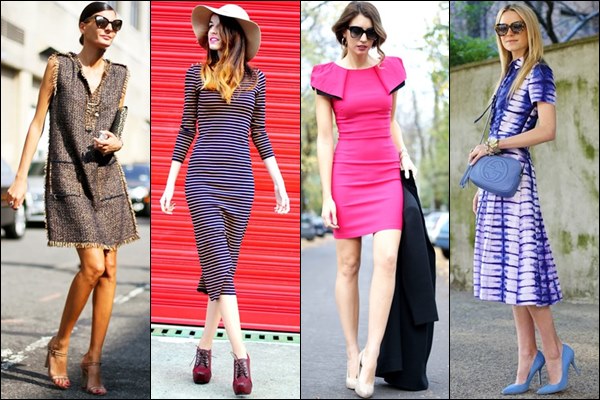 All in all, yes, sometimes nature plays tricks with us by gifting some women with an ideal body shape, while others get not the best features. Particularly if you're naturally skinny, self-confidence and body image has always been the most challenging thing in life. Such stereotype that says "skinny is not happy" has made you dwell a lot on body confidence. And, while there already lots of fashion tips to follow for thin figure, you might think it still can be harder to know which styles and clothes will best suit your shape.
All styling tips aside, the only ultimate advice that for sure will get you the best of your look is – once again – by loving yourself and learning to be confident. Always believe that absolutely no one – in all body shape – is immune to being self-conscious about their appearance. As long as you feel healthy, never fear to show off your skinniness. You're the only one who can accept who you really are. If you accept it, people will notice, and they may tease you a few times here and there but you just have to learn to laugh it off.
So, pull off whatever styles you like with confident and stop trying to be someone else. Believe that learning how to accept yourself is more important than learning how to change yourself, because no matter what size you have, you will never be truly happy if you obsess over the way you look. Take a look at these beautiful ladies who style their figure perfect and fabulous, and never worry what people might think of their figure. Just have fun with fashion, enjoy and be grateful on what nature gives you 🙂
Picture source: chicisimo.com (Click each picture at chicisimo to get details of the outfit or to visit the blogger's site)