As one of the most versatile and comfortable fashion staple in women's wardrobe, best for all ages and shapes, shorts for summer are definitely one of your classic must-haves. From tailored to denim, from neon to printed, from leather to lace, different designs, fabrics, patterns, and colors, there are numerous styles of shorts you can fashion for the next season days and nights. And with the arrival of warm weather, here are some guides how to wear shorts for summer, and some styles you need now.
First of all, check this article "How to Wear Shorts best for Your Body Type" for styling your shorts right to your figure. Make sure you understand if the length of the shorts and width of the leg actually making you look wider and shorter. Find the most flattering leg length for you, and see if you're still able to bring that short length higher. Generally, if you've got the comfort and confidence, then flaunt them like there's no tomorrow.
Keep your legs and skin smooth by creating your own at-home routine of moisturising and perhaps dabbling in a good self-tanning product. Make sure there's no muffin top, so pick the size best suited to your figure. Check that your shorts fit well, especially around the waist, in the rise, and in the thighs. Balance shorter shorts with a long sleeved shirt or tunic, or a light billowy blouse to get that elegant, classy look. If you're wearing longer length or Bermuda shorts keep the look cool by pairing them with an interesting, embellished tank or light-weight tee.
From day till night, casual to formal, style your shorts accordingly to the occasions. Opt for some structured, tailored shorts or those made of tweed, leather, or lace for a more formal look, such as for office wear. Add blazer and heels to polish the entire look. As for casual daytime wearing, denims are your best options. Style it with your favorite tops – shirts, tees, or tanks, along with easy, comfortable footwear such as sandals, sneakers, or flats.
For a more stunning appearance, invest in shorts with vibrant colors like neon, and bolder prints like animal and floral prints. Metallic, studded and sequined shorts are also great to give a bit of edgy style – especially for a night-out. Here are 15 shorts styles you can pick to rock your spring and summer time.
BASIC AND CLASSIC
A pair of simple, classic shorts is one of the most versatile garments to wear for summer, different fabrics, different look, yet they all look incredibly flattering and chic, best for all shapes and ages. Learn some classic shorts below, and see what types of shorts you like to wear this summer.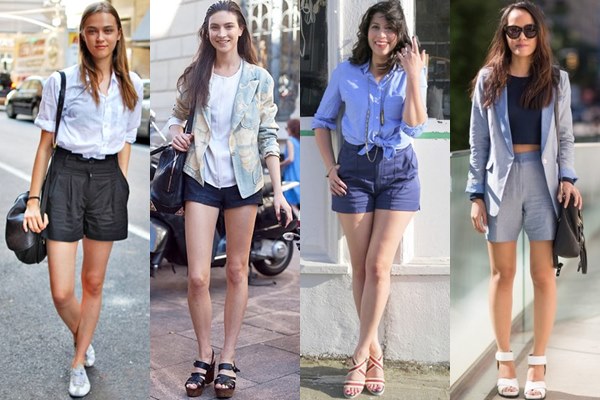 Tailored Shorts: Classy and elegant, a pair of tailored shorts brings that casual, yet semi-formal look for your summer day. Depending on the formality of your work environment, these shorts are also great for office attire. Don it with blazer and shirt, and finish the look with heels to get that polish update.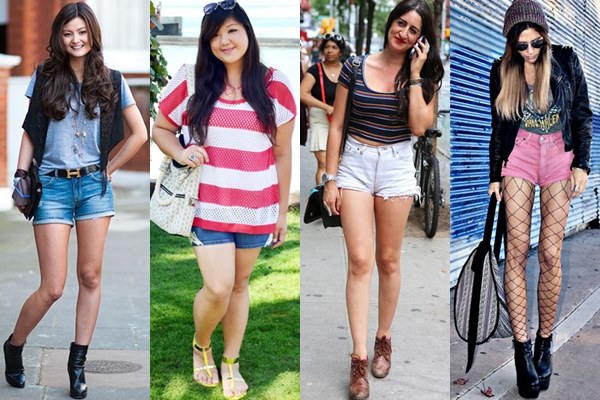 Denim Shorts: These shorts are surely most favorite ones among others. Whether classic or cut-offs, denim shorts are great for staying chic this summer. Wear them with a modest top for a flattering look, along with flat pumps, sneakers, and sandals which often best for leg-lengthening. And please don't leave your pocket hanging or over distress your denim. It's out of date.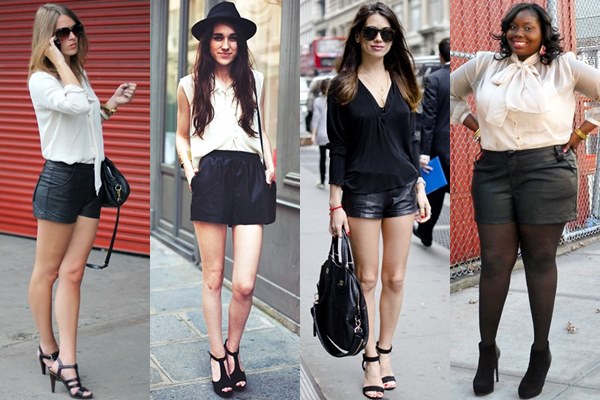 Leather Shorts: These have been a top trend for several seasons. They are surprisingly versatile and can be used to create tons of fun summer looks. Opt for a basic, yet classic black style so that you can wear them all years around, from summer to winter.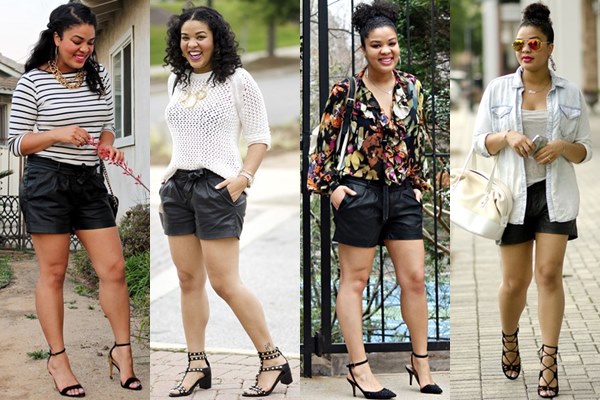 Pair them with all kind of chic tops you have in your wardrobe. Pair them with a printed tee, a chunky knit, a flowy blouse, or even with a casual button-up shirt (unbuttoned) to get a bit of urban chic vibe. There are plenty mix and match you can do with these shorts. Plus, don't forget jewelries and heels for a more outstanding look.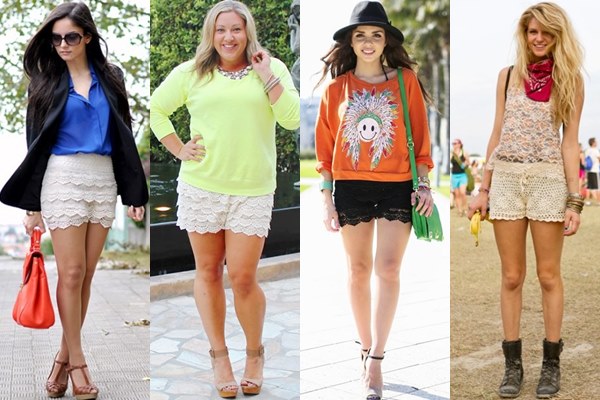 Lace Shorts: Not only that these shorts evoke such a strong bohemian vibe, lace shorts are also fabulous for dressing up this summer with an uber-feminine style. Pair it with a daintily detailed floral top for that boho-chic look, or with classic shirts and blazer to add an elegant twist to shorts. A chunky knit is an unexpected – especially for summer, but ultimately awesome.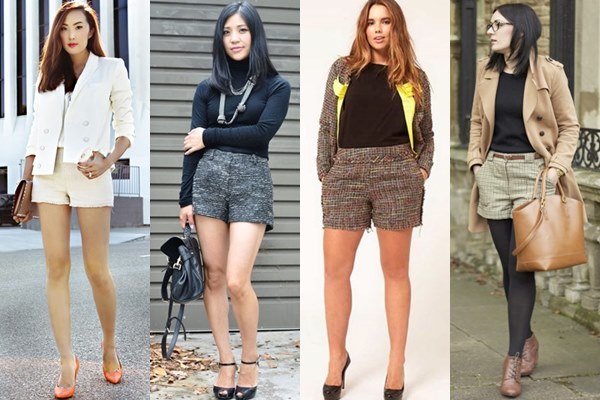 Tweed Shorts: Although tweed shorts are mostly worn during fall or warmer winter days, a soft tweed can now be delightful for summer to wear. Incredibly flattering and polished, these shorts create an instant classic look – especially with tights, and they can take you everywhere from a day at the office to a night out with friends. You just need a quick change of your top and some updated jewelry and you'll be ready to go if a friend stops by your office.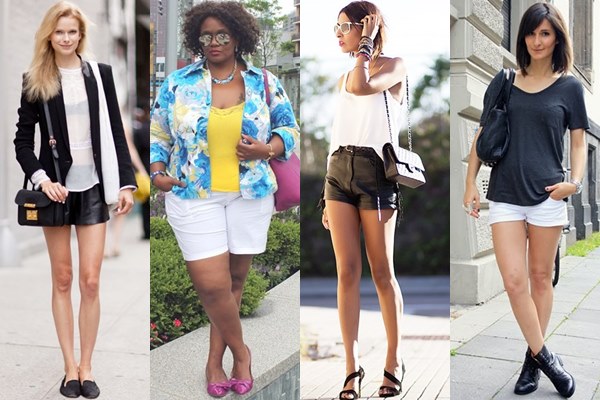 Shorts in Black or White: Nothing more classic than the timeless colors of black and white. Even for summer, staying simple yet elegant with shorts in black or white colors can update your outfits, transforming the basic into a more polished look. Keep it simple and seduce jewelries for a more stylish touch.
STRIKING WITH DETAILS
Give a little bit of girly-edgy vibe to your summer wardrobe essentials list. Think chic details on your basic shorts or opt for a vibrant shade of neon, metallic, or tie-dye. Embroideries, studs, or sequins, all come to strike this bright season glamorously.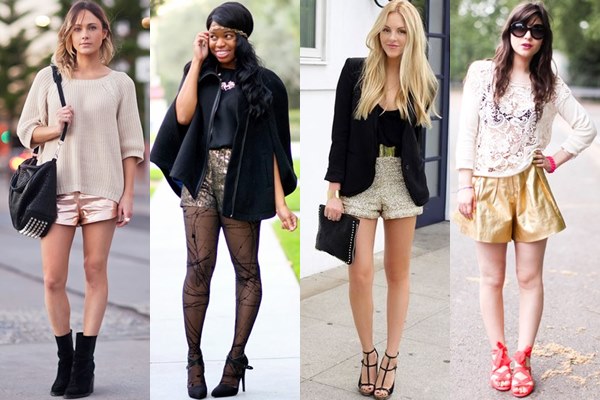 Metallic Shorts: Even though these aren't easy to pull off, metallic shorts can be extremely gorgeous to wear, especially if you know how to sport them right. Think balance and avoid looking overwhelmed. Consider metallics to be neutral so they mix and match well.
Pair a pair of metallic shorts with something less sparkling and glossy – preferably in muted or subdued shades. Any of the metallic shorts will work with white tops, even simple white button downs for summer. Not to mention, opt for metallic shorts with textures – with sequins – or distressed effect so it isn't as shiny as tin foil. At least you don't look like an alien during the day taking public transportation.
Studded Shorts: If you want to show off your rocker style, why don't you glam your shorts up with studs. Remember that these types of shorts need to be shown off and the only way to do that is to wear a shirt that doesn't hide any of the studded detail. Pair your shorts with a top that hits right along your waistline. Add blazer or other bold statements to polish the look, or other funky and stylish accessories to evoke that stunning rocky-chic look. Check out the video on how to make your own DIY studded and tie-dye shorts.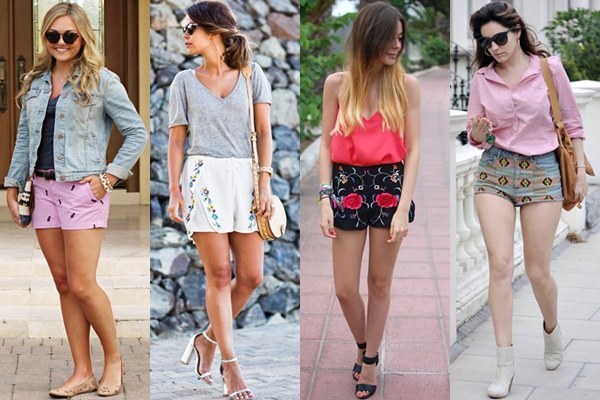 Shorts with Embroideries: Just like studs and spikes, shorts with embroideries can also add styles even more fabulous for summer. Opt for floral patterns to achieve that cute girly look, or tribal and ethnic embroideries for an edgier and trendier look.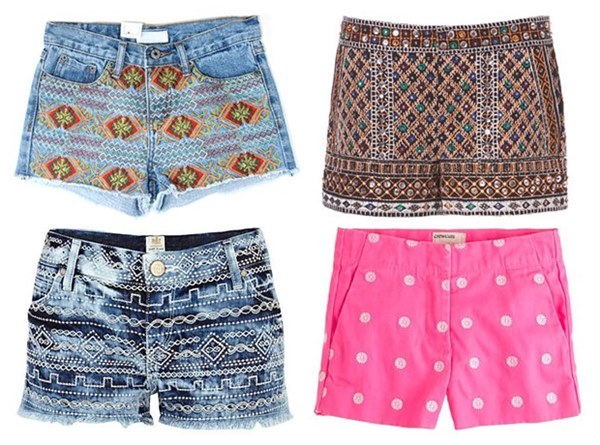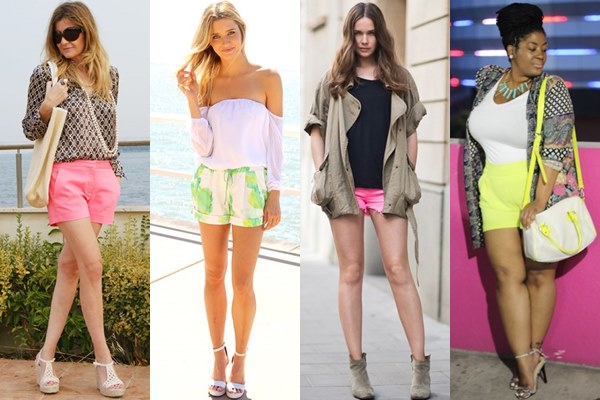 Short in Neon: If you are still afraid wearing these colors, actually, neon colors – or neon shorts – no longer have that stunning shock factor. Nowadays, the neon has become "only a striking color" that people love to wear where ever and whenever they love to. So don't be hesitant to wear them this summer. Just make sure you balance it with neutrals and use the brightness as a splash of colors of your entire look. Now that you know how to wear neon, go out there and turn some heads.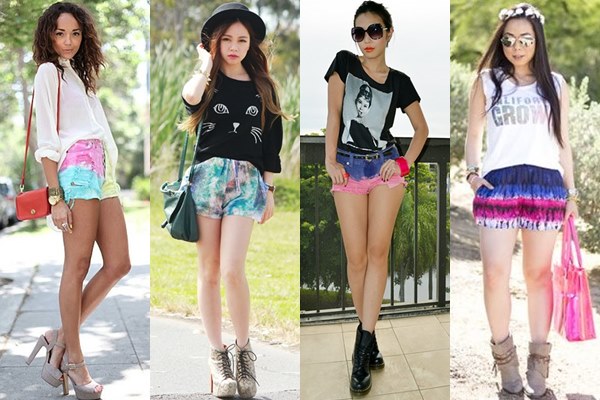 Colorful Tie-dyed Shorts: Tie dye has been popular for the past few seasons, whether added with embellishments like studs, or offered in pastel or bright shades, these – tie-dyed shorts in particular – are the hottest way to look stunning every summer. And by having the pieces with DIY fashion, it's an easy way to save some money on new clothes, transforming an old pair of jeans into a chic new outfit.
Printed shorts ideas
Last but not least, while the traditional pair of denim or tailored shorts is always considered as a classic summer style staple, amp-up your shorts game with printed ones for the long summer days ahead. There are countless prints out there to choose from including floral, animal, and tribal-ethnic prints as the most favorites among others. See how gorgeous these street fashion outfits are.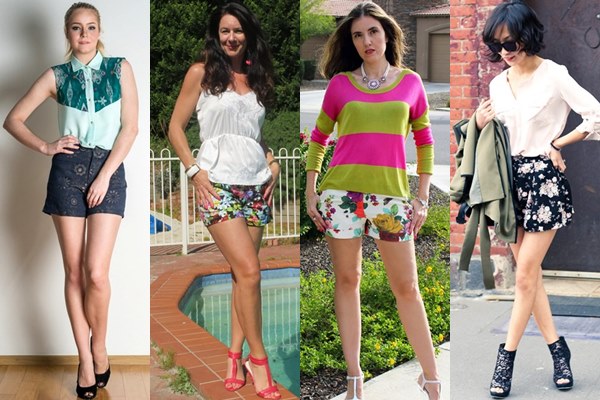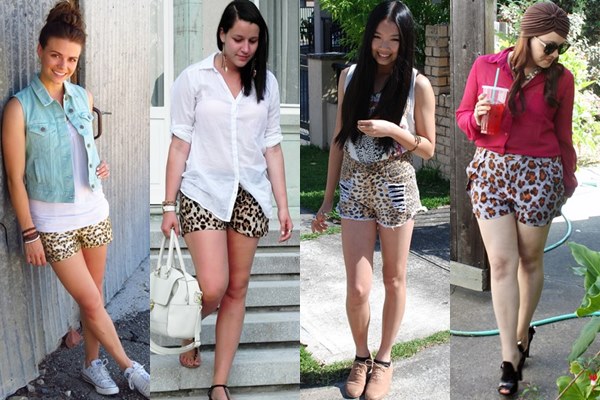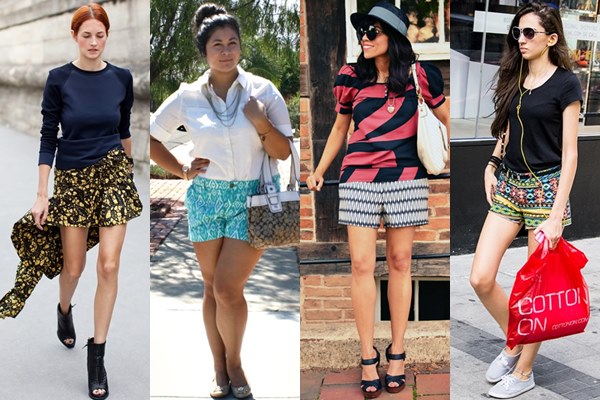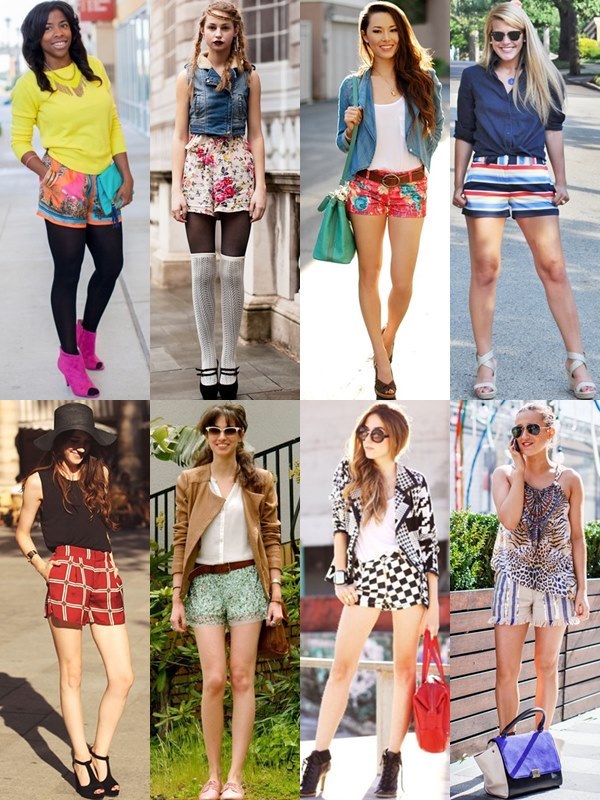 Printed Shorts Styles: From casual to formal, from edgy to sporty to girly, a summer style roundup wouldn't be complete without printed shorts. Pair it with blazer for work attire, or seduce vintage prints for a retro-inspired air. Do with color-block or print mixing, or just go neutral with easy and simple statement. Stripes, ginghams, plaids, baroques, checks, graphics, or even abstracts, see how these gorgeous ladies are adding pizzaz to their gams.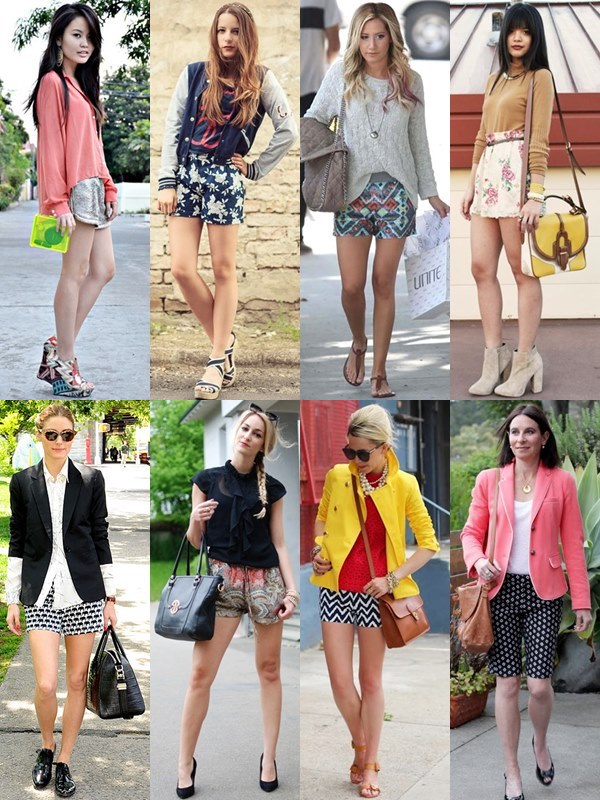 Finally, don't forget to also check out article "Finding the Most Flattering Shorts to Camouflage Problem Areas" to find most suited shorts for different character of your body shape – whether you have tummy, wide hips, short legs, big or skinny thighs.
Not to mention, here are some fabulous shorts for more style ideas
– What to Wear with Shorts on Different Occasions
– Various Cute Short Outfit Ideas for All Seasons