Not only when we want to wear a pair of shorts, but also for other fashion staples, finding a great fit and look for different body types is all about knowing which style that can be worn correctly. For plus size ladies, for example, they have thighs and curves that actually can be accentuated and flattered when worn with the proper fit and style. Depending on each body type – whether you are a pear shape, apple shape, or round shape – shorts can look just as good on everybody (including full figured women).
For all women in different body shape, it is always important to have some basic tips handy on choosing the right shorts for your figure before starting to make a purchase. Looking for numerous style and outfit ideas from street fashions, bloggers, and magazines can also be very helpful to figure out which shorts are flattering.
Check out these easy tips and great style ideas for plus size women to wear summer shorts, perfectly fit to their figure:
– How to Wear Shorts best for Your Body Type
– Finding the Most Flattering Shorts to Camouflage Problem Areas
– Style Ideas: Plus Size Fashion Shorts for Different Occasions
– 15 Shorts Ideas Great for Spring and Summer 2014
But surely, tips are given only as an idea which you can skip them away if they don't work for your figure and personal style. Dressing with confidence and comfort is much more important than wearing the latest fashion trend or following several fashion tips. Again, fashion is all about feeling good about what you're wearing, looking poised, appropriate, and feeling self-assured in all situations. So, keep cool this summer and check out these great shorts from various online stores
ASOS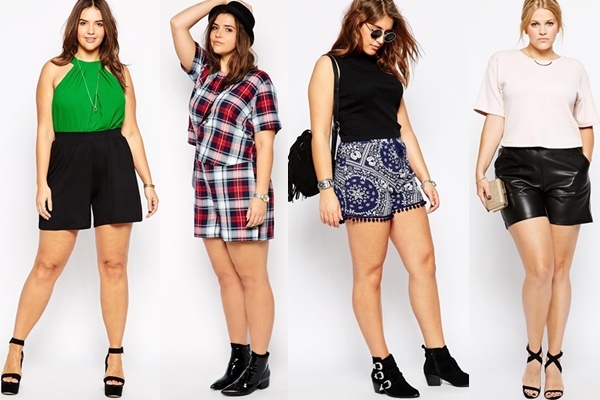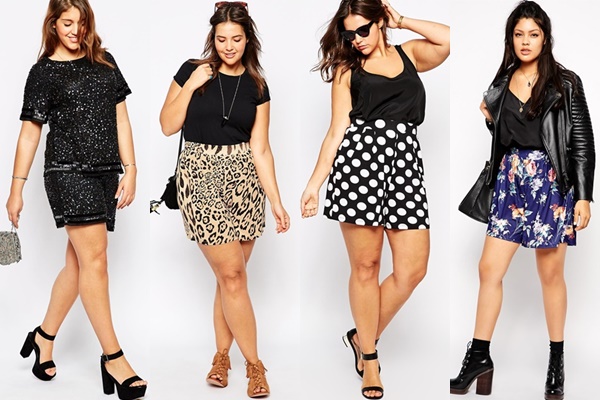 For a few quick tips, make sure you understand styles, fit, and the rise of your shorts, for example between high-rise shorts and high-waisted shorts. A pair of high-rise shorts means they are generally going to come up to anywhere from just below to right at your belly button, whereas high-waisted shorts will usually come up past your belly button, up to your waist.
Also, the fit tends to be slightly different. Although there are still high-waisted shorts that looser and less fitted, but generally this type of shorts tends to be more fitted through the hips to the waist, while high-rise shorts are generally less closely fitted and fit more like a regular pair of shorts: not too loose and not too tight, especially in the hip area.
Charlotte Russe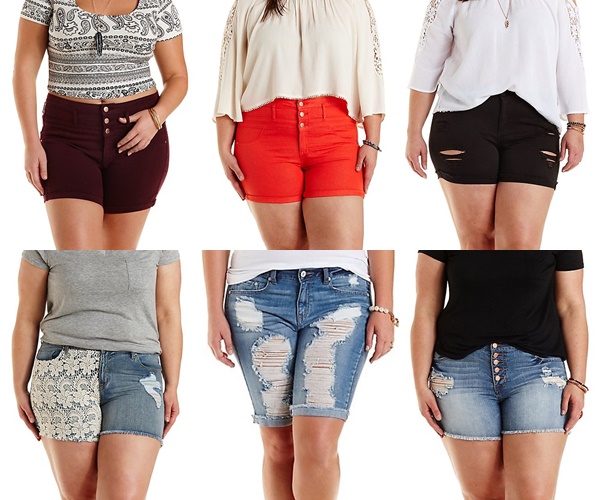 City Chic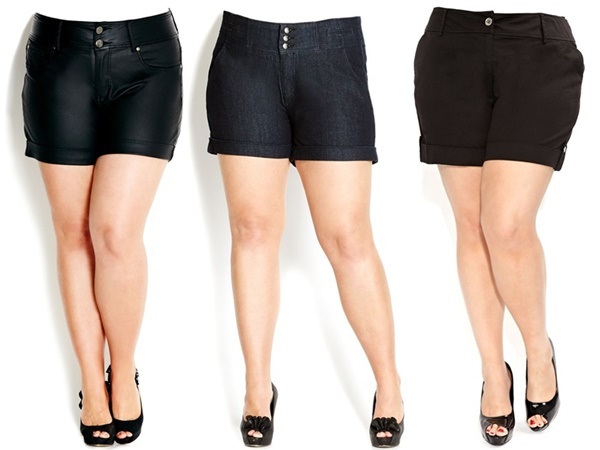 Forever21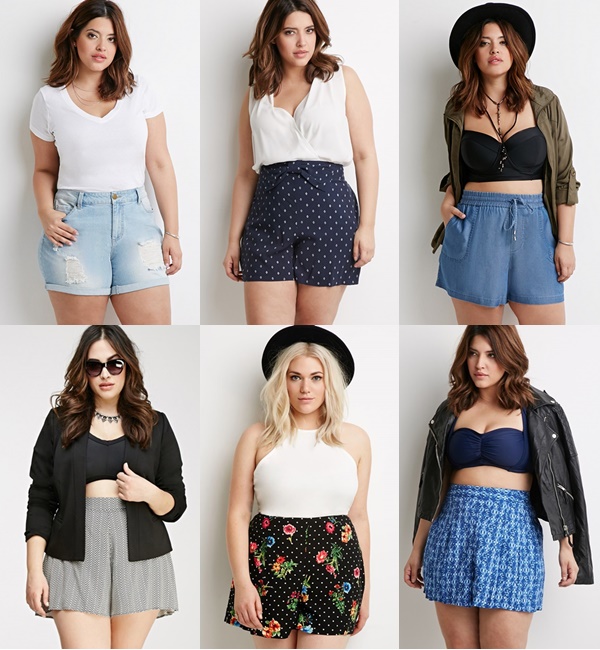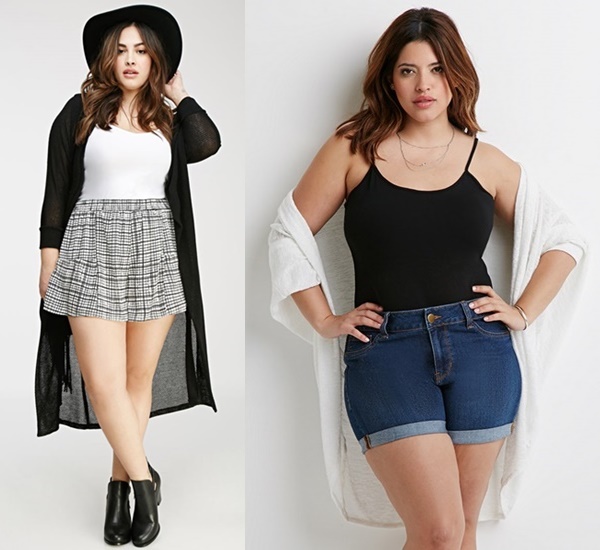 Another tips for wearing plus size shorts, you should make a few important considerations focused around size, width of leg, trend, construction, detail, and fabric. For example:
You must wear the correct size as it is important for coming up with a stylish look. Sizes that are too small will appear tight and will likely feel uncomfortable, whereas sizes that are too big will add bulk and sag and can make the wearer appear disheveled.
Make sure you also know your body type – whether bottom heavy or top heavy – For a pear shape (bottom heavy) with thicker thighs, you can select a pair that fits the widest part of your thigh and goes straight down from there. Or you could also pick shorts with an A-line cut. As for women with apple shape (top heavy), a wider leg can balance a larger upper half, and create curves.
Although all women are absolutely can follow trends and styles as they like, make sure when picking out shorts, you do not get caught up in the flow of what is popular at the time when it may not be suitable for your personal style and body frame. Keep in mind to always find pieces that make you comfortable and feeling good.
Lands' End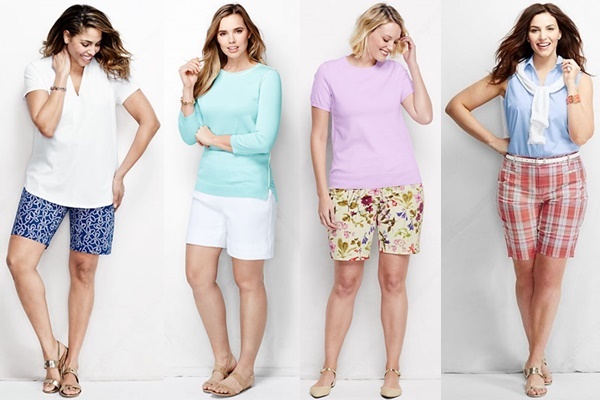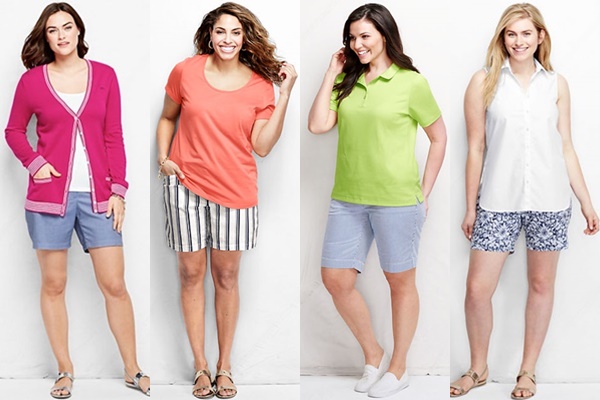 Macy's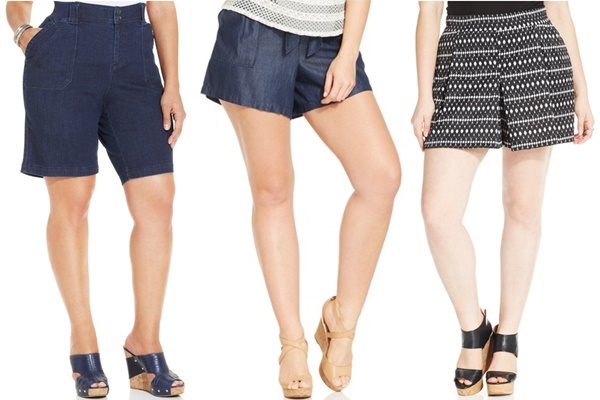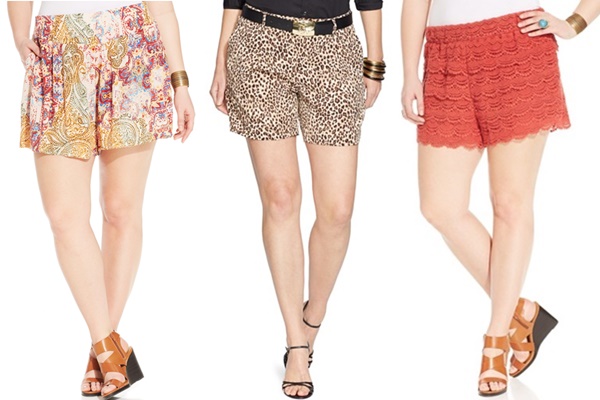 Although you are allowed to wear all types of shorts you want, it is also important to put importance on the fabric and construction of your shorts. A thicker, sturdier fabric, for example, will camouflage lumps and bumps and will retain the garment's shape throughout the day. Flimsy cuts and fabrics will wrinkle and look sloppy after wearing them for several hours. A thicker fabric will also allow you to wear light colored shorts without appearing see-through.
Finally is the placement of details of your shorts including pockets, knots, ribbons, pleats, etc. These accessories can either be your best friend or worst enemy depending on the placement. They will add width — which is great for those of you who are an apple shape who want to create curves – and add width to your lower half, not so much for those of us with a pear-shaped body
Maurices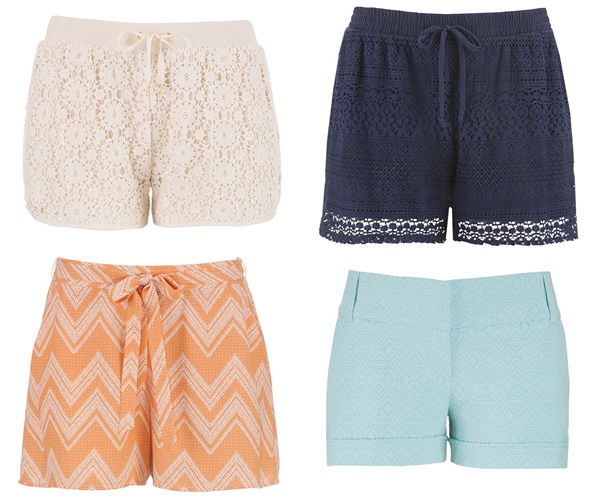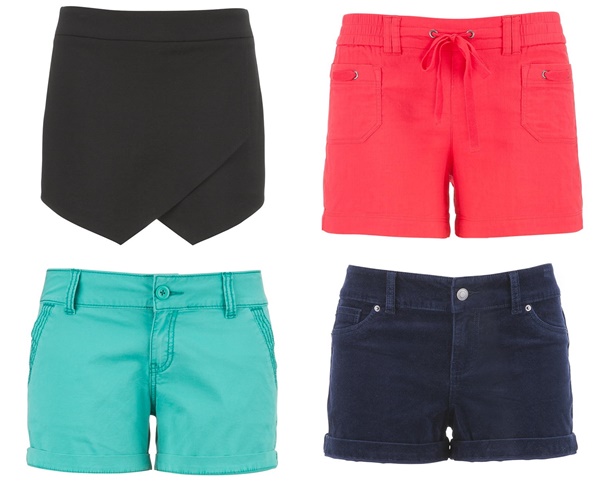 NEW LOOK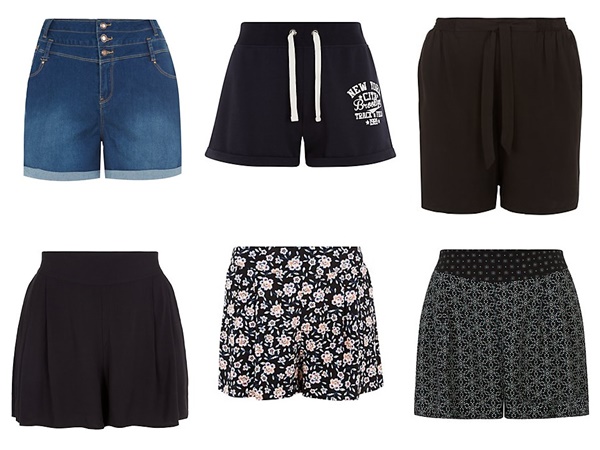 OLD NAVY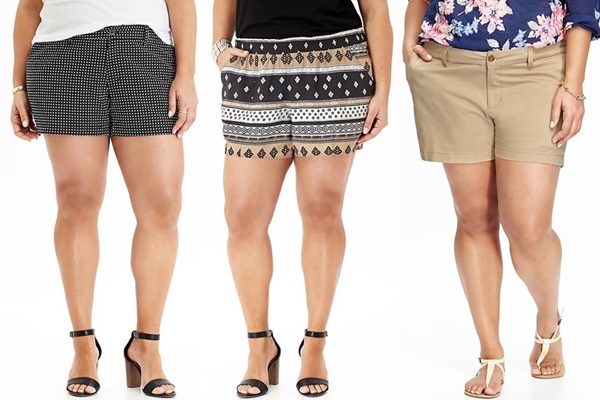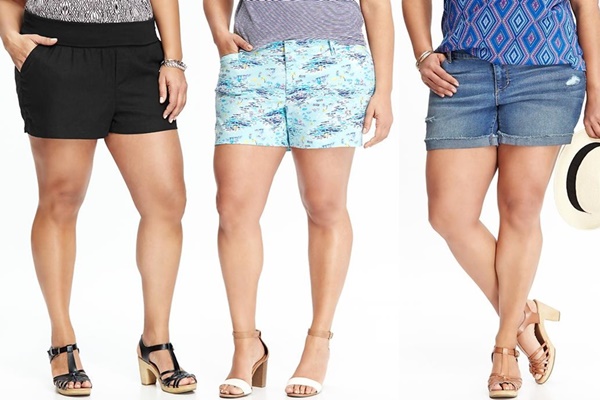 Styles for Less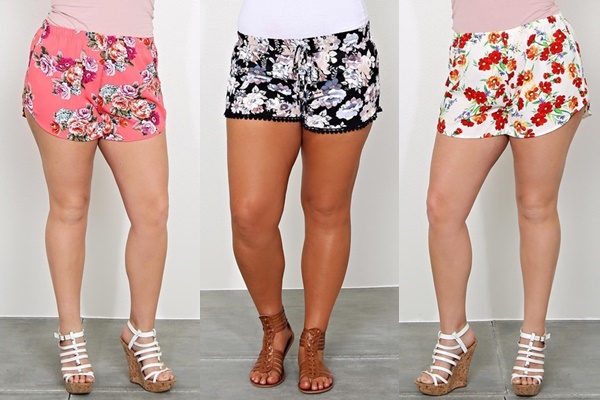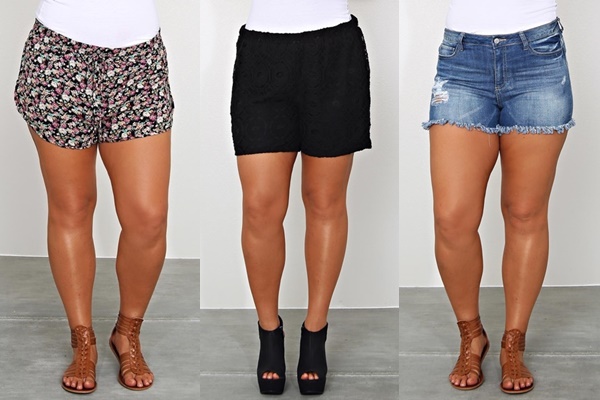 Wetseal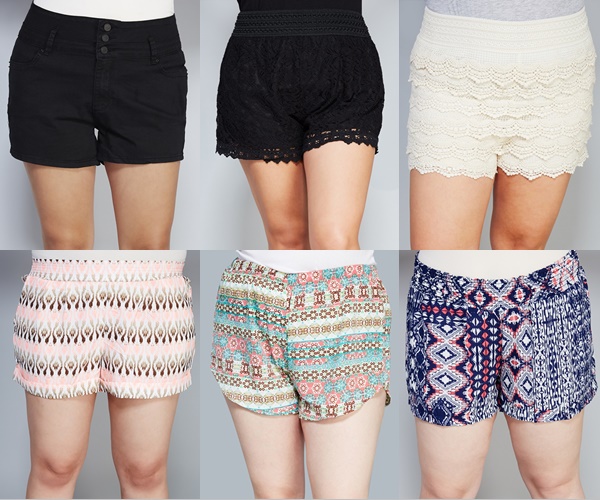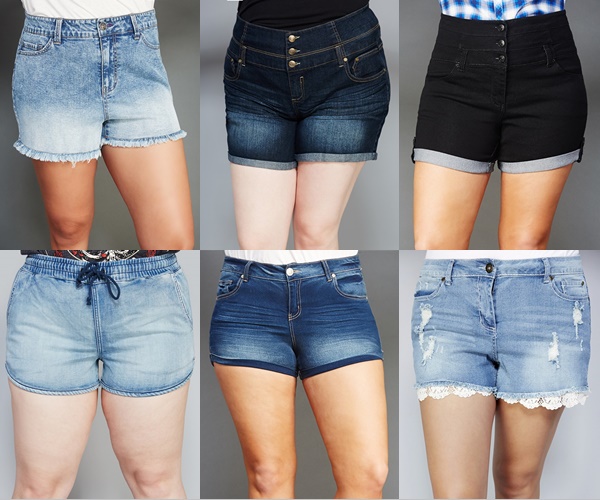 Yours Clothing