Summer is in full swing with the hottest weeks still to come, so let your skin breathe by sporting a pair of cute, fashionable summer shorts. But there's only so much a girl can take off to keep cool and stylish. Some plus size women are still afraid of wearing shorts because they think their legs and thighs are too big. In this case, I'm a big believer in not letting your insecurities hold you back. Yes, all body types can wear every staple they want to, including shorts. Just do the fun with shorts in whatever shape you are.
When it comes to shorts for curvy ladies, this fashion staple is a great way of showing off the leg without risking flashing anyone. They're comfortable, they're sexy and they're fun. Plus, alongside number of classic tailoring, there are lots of stylish, contemporary pieces, to instantly update any wardrobe. Here are some easy guidelines for buying shorts:
Understand the rise of the shorts: usually, a medium-rise pair sits well on curvy women
Know the length of the inseam: try different lengths until you find a pair of shorts that need no adjusting after a short walk.
Buy a size up: having shorts in a size larger give room for your thighs to move with ease. It will reduce muffin top, will reduce creasing at the crotch/leg joints and will just make them more comfortable
Minimize pleats, pockets and other details: Even one pleat in the front can make your belly look like second trimester. Flat front is definitely your best option
Now, take a look at these fabulous plus size ladies who wear shorts and look great in them with big legs and thighs. Steal their styles for inspiration and strike this summer with shorts. Shorts that aren't only great for warm seasons like spring and summer but also for fall and winter with additional tights or other winter essentials.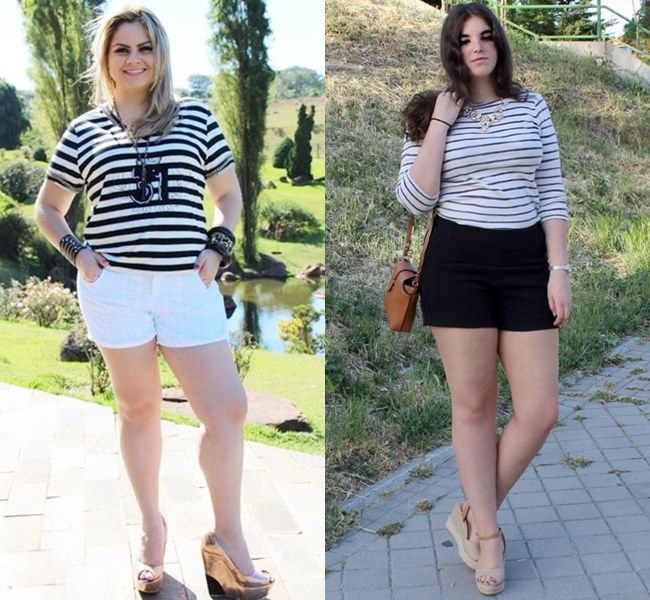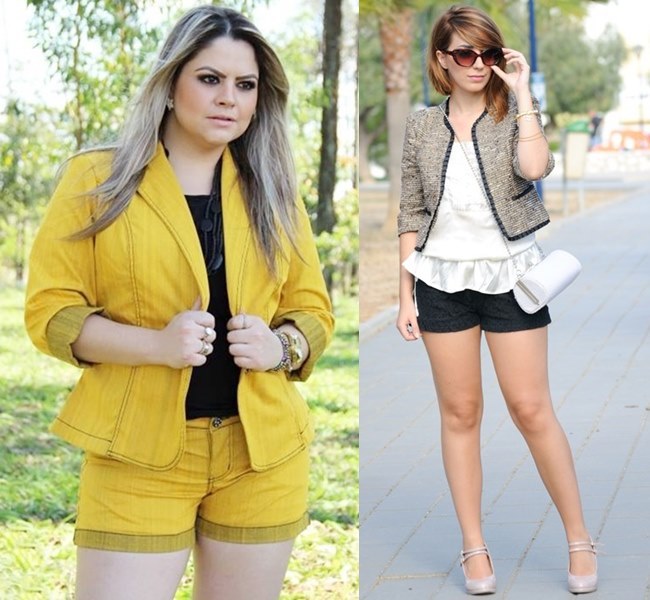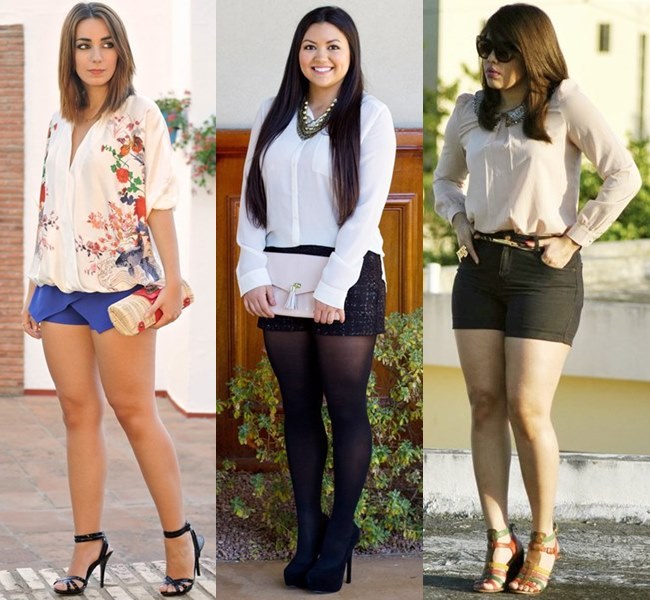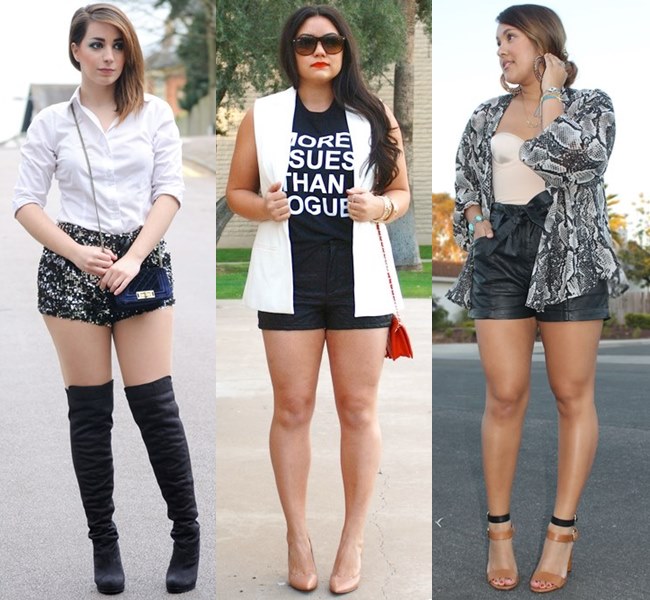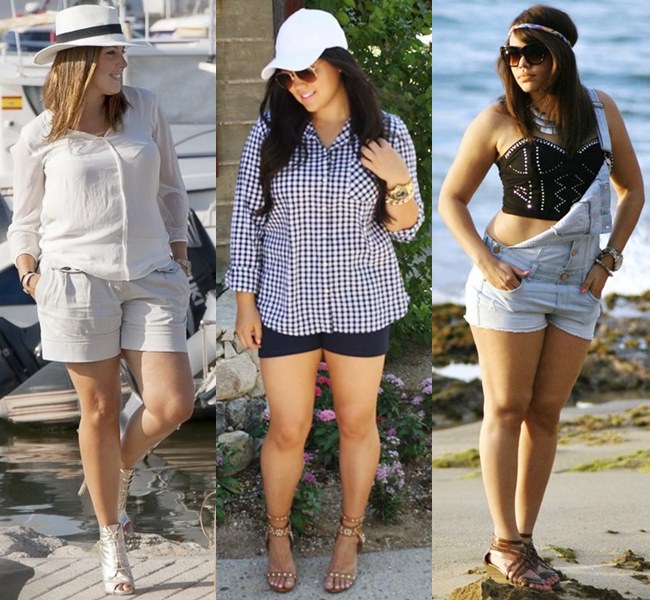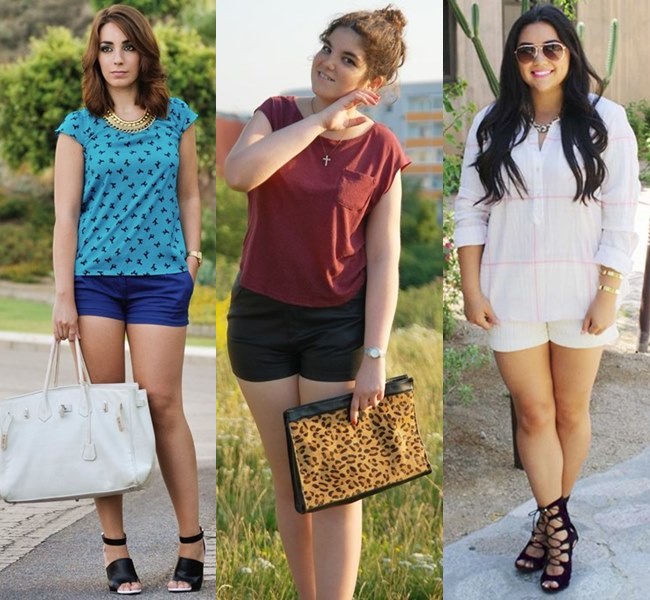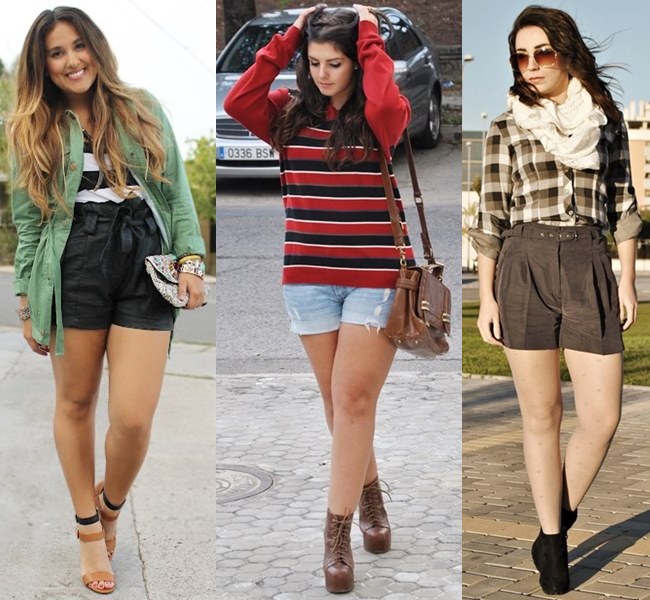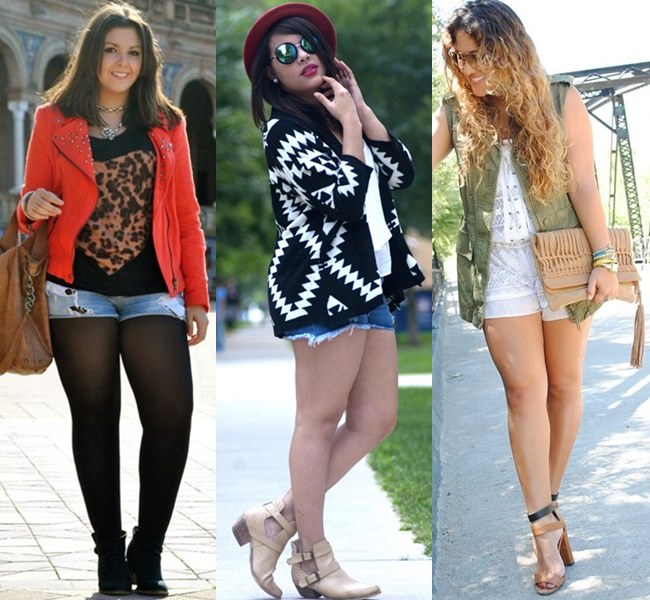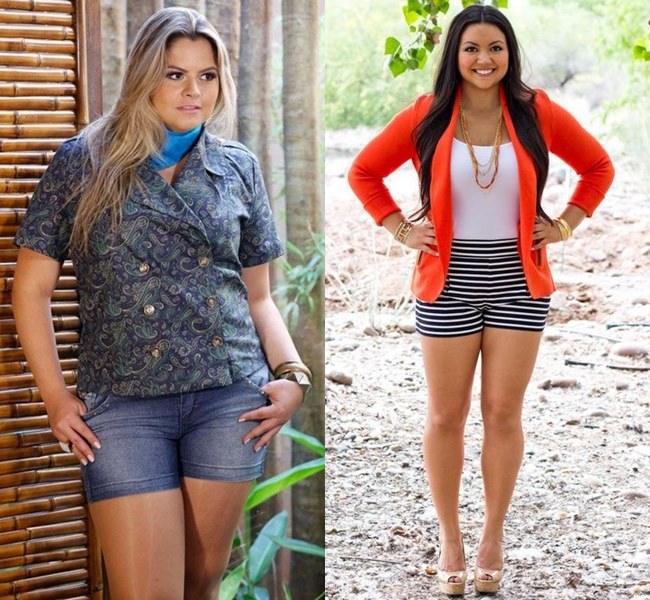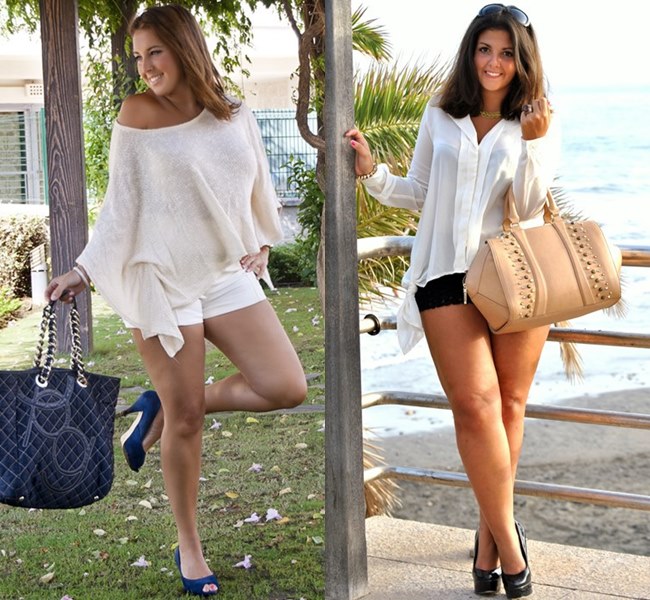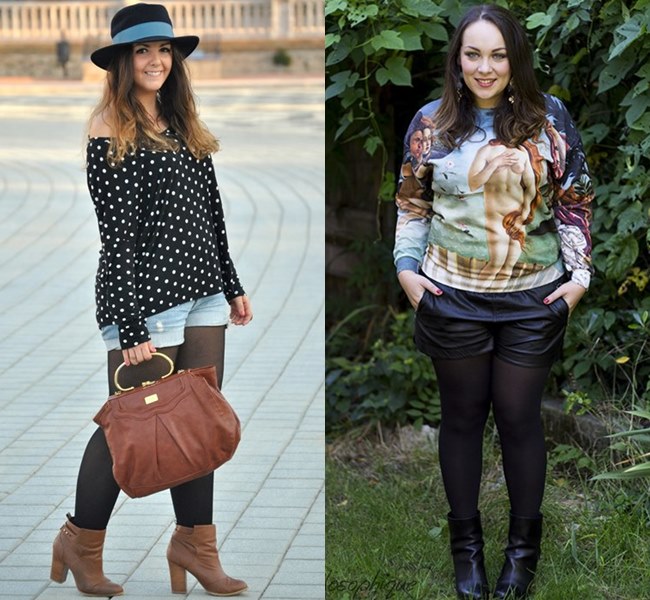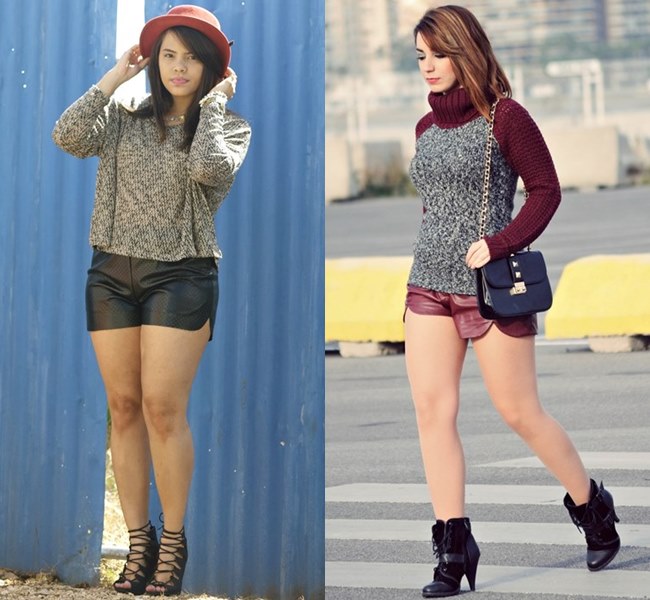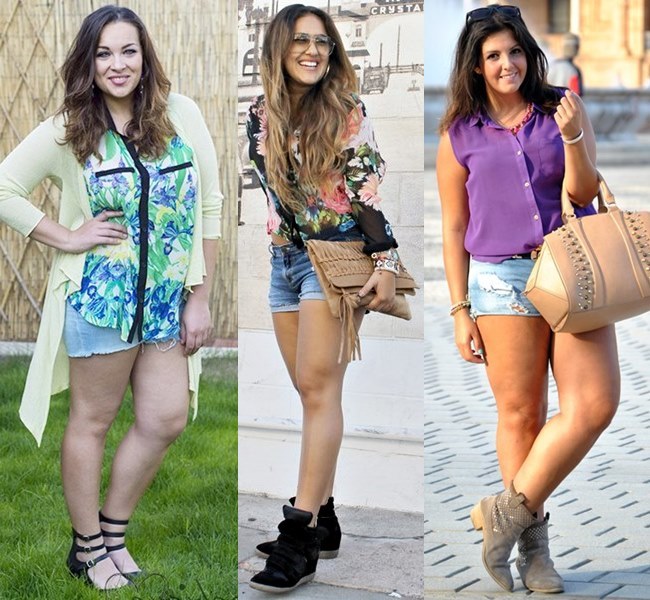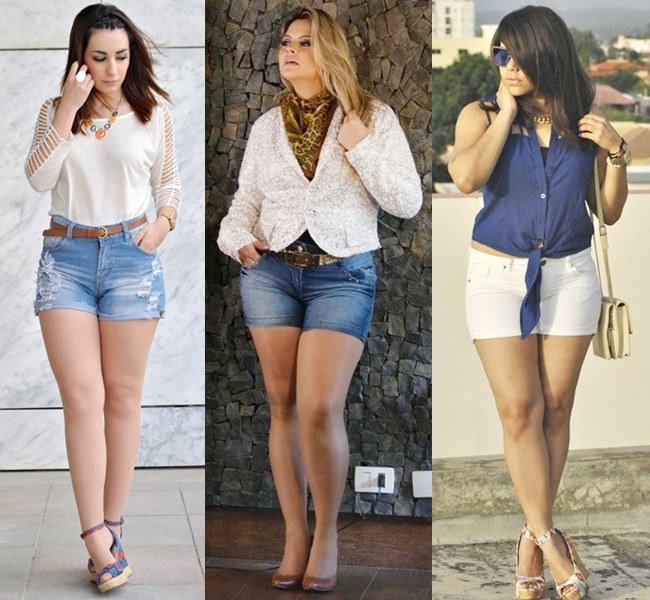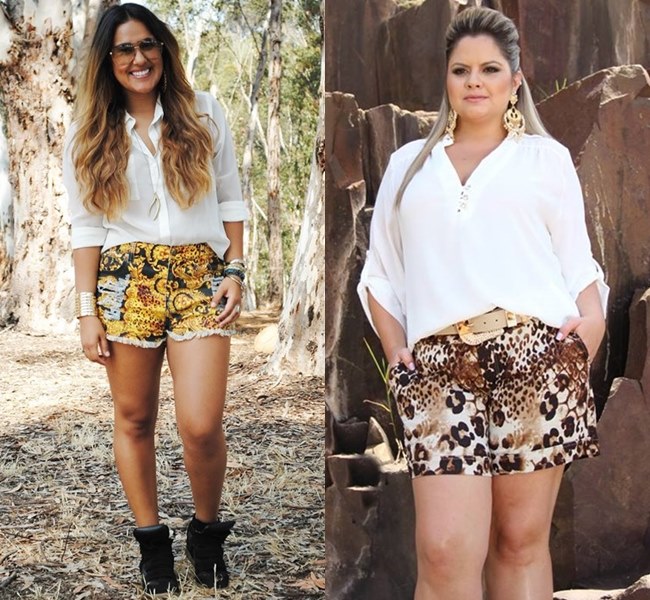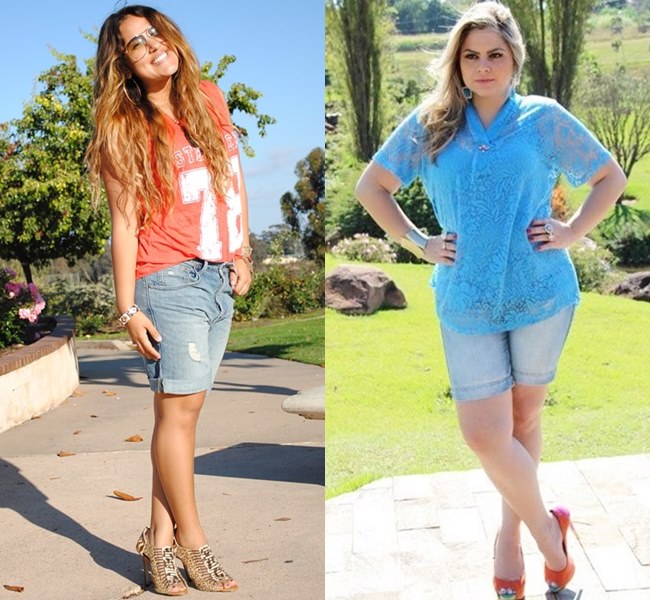 Picture source: chicisimo.com (Click each picture at chicisimo to get details of the outfit or to visit the blogger's site)