Winter season is approaching and undoubtedly a hot pair of boots is a definite winter essential. Not only they are especially practical to give warmth during those chilly days, boots are also great year-round because of the low-maintenance and cute designs, as well can be worn in every season. However, as they come in various styles and heights, there's always a bit of a challenge to choose the right clothing matches with your boots. So, choose a pair of your favorite booties and learn how to wear them.
Whether you prefer to have ankle boots, mid-calf high, knee high, or even above-the-knee – thigh high –styles, as well as shearling boots and Wellington boots, there are optimal choices that will complement all elements from your boots to clothing to your body shape at the same time.
Not to mention, you also need to consider your heel height wisely, for casual day-to-day occasion, for example, flat boots will be a more practical option than their high-heeled counterparts, while for fancier looks, ultra high-heeled platform booties are definitely a stylish, showstopping option. Here are some suggestions you can learn among boots' heels.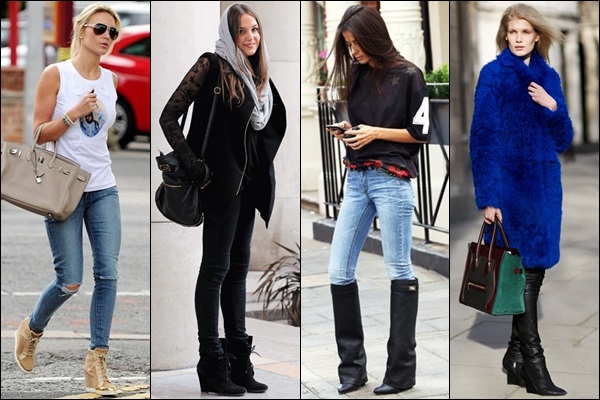 Wedge boots: these are one of the more popular styles and are relatively easy to style, plus, they also suit slimmer shapes, or wider, and suit curvier shapes. Wedges are mostly designed to equally distribute the body weight throughout the foot thus giving an increased height for a more feminine look. It balances out thick ankles and calves, and are flattering to the leg.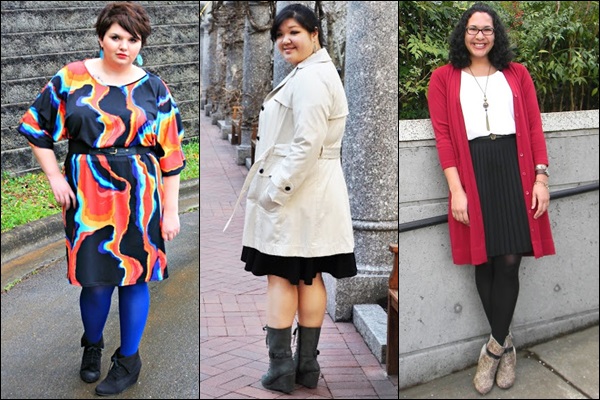 The wedges come in a variety of shapes – a narrow wedge, or a thick, chunky wedge – Aim for a narrow wedge if you are on the shorter side of height. A platform wedge is great for any woman with shorter legs who wants some extra height, but doesn't necessarily want to wear a high heel.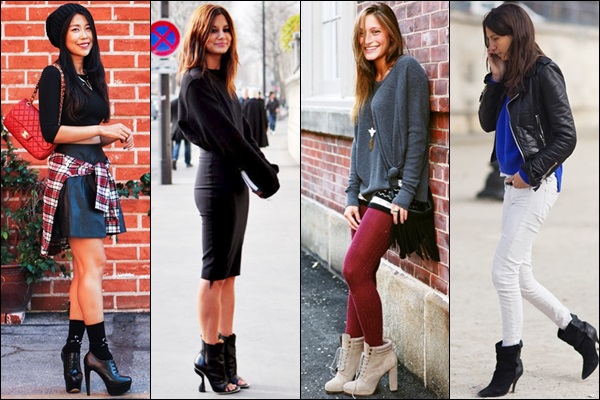 Heeled boots: for a more charming and elegant look, heeled boots are best to choose whether with chunky or sharp heels. Cone heels can work on many shapes as they have some sturdiness, while stiletto heels with their long slim spindly shape are best for slimmer body shapes and those with slim calves and ankles. Stacked heels are better for those with the feminine curvy hip and thigh and curvier calves and ankles.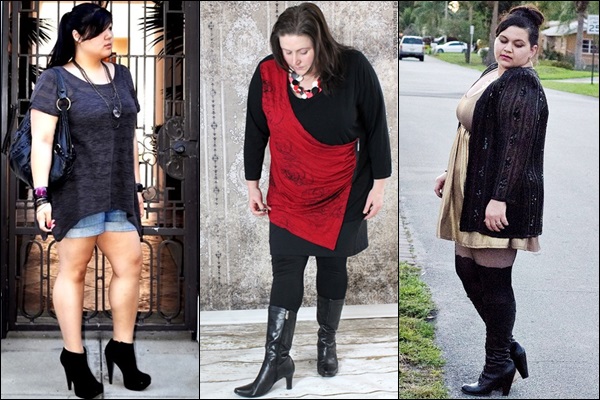 Moreover, heeled boots with pointy-toe encourage a powerful statement as well as confident and classy appearance into the look, while the slightly open-toed ones give you that polished finish and make you look unique.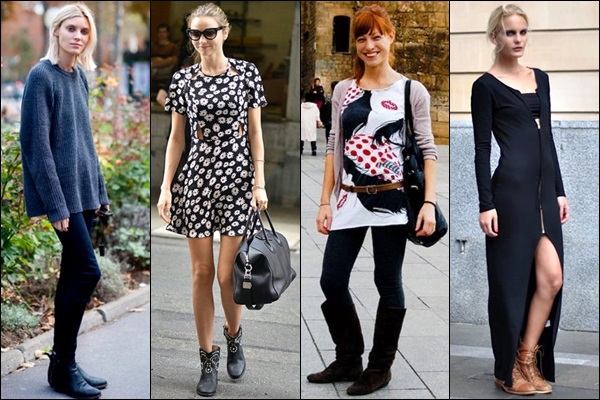 Flat boots: although style experts say a flat boot can be difficult to wear well – especially if you don't have those lean and tall silhouettes – I personally think this style works well with all body shapes. Think of them like your ballet flats. Flat boots are perfect for casual wear and look gorgeous to pair with any outfit you want. Choose the classic design for an elegant look or with details such as buckles, zippers, or fur to make your look more stylish.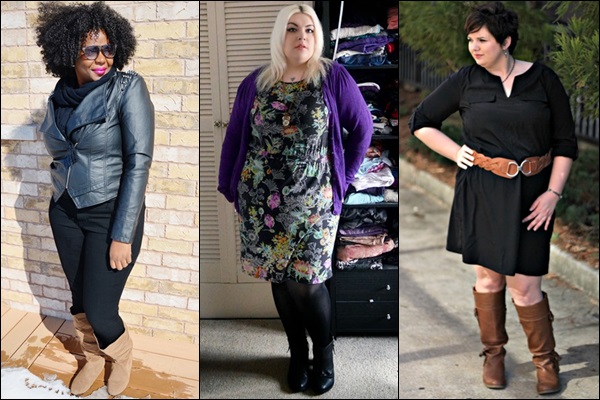 Tips for Each Heel Styles to Suit Body Type

If you have petite figure or short legs, try boots that elongate your legs starting with a high-heel or platform boot to give you some extra height. Also, try looking for a pointed toe, which will also help make your legs look longer. When wearing flat boots, opt for a dress or skirt that hits an inch above the knee for a taller silhouette. And when wearing pants, make sure your boots are the same color as your outfit. It will provide a lengthening block of color.

If you are an hourglass shape with large bust and hips, cone heel will help ground the foot, balancing out your curves with some toughness. And if you really do care with your figure, try boots with a rounded toe. A rounded toe mimics the hourglass curves and it's also a subtle reference to the '50s when the ideal figure was an hourglass shape.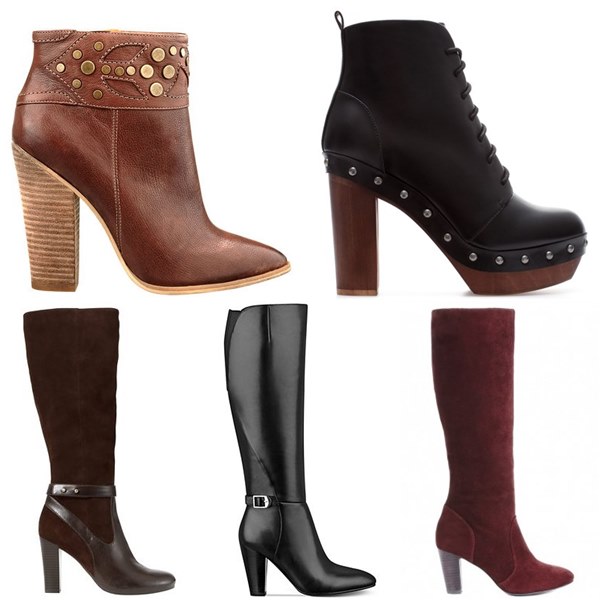 If you are a pear shape with thick or muscular legs, you'll want a slimming full-length boot. Look for a stacked heel since they work best on women with curvier calves and ankles. Try not to wear a calf-length boot that will only cut your leg in half. Choose a boot that is ankle high or those that end just below the knee – especially if the boot comes in one solid block of color.

If you are an apple shape with broad upper body or large bust, wedges work best because they visually act as an anchor. Basically you'll need to balance your lower body part with shoes that look heavy and sturdy, plus, not only does a wedge add interest to your feet, it also mimics the weight on the top of your body, and helps even you out.
Take a look at these useful, wonderful styling tips from Duo Boots to style boots – even pumps – perfectly suit to your body shape.
On the other hand, mainstream fashion rules aside, I honestly don't think each body shape should only wear particular style of boots. Sure that any type of boots will work perfectly with all figures as long as we know how to style it comfortably and confidently. Take a look at these fabulous boots and see how they can flatter your fashion to give a more polished look.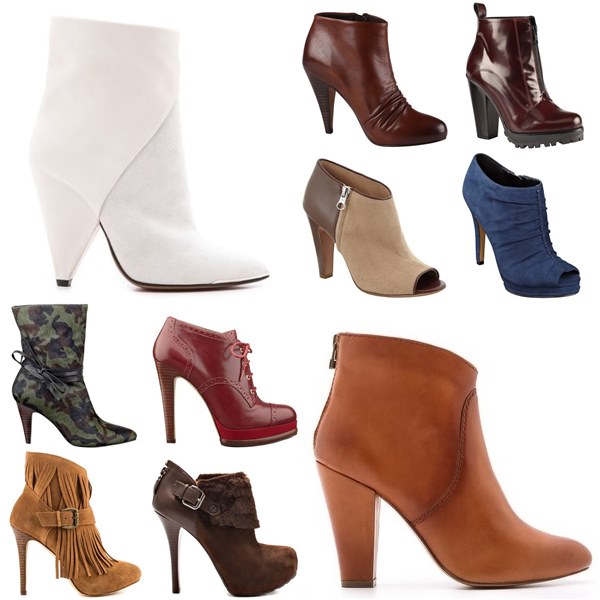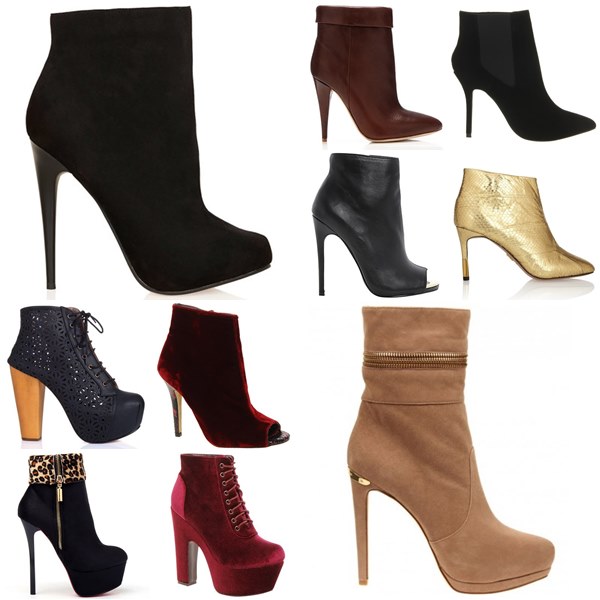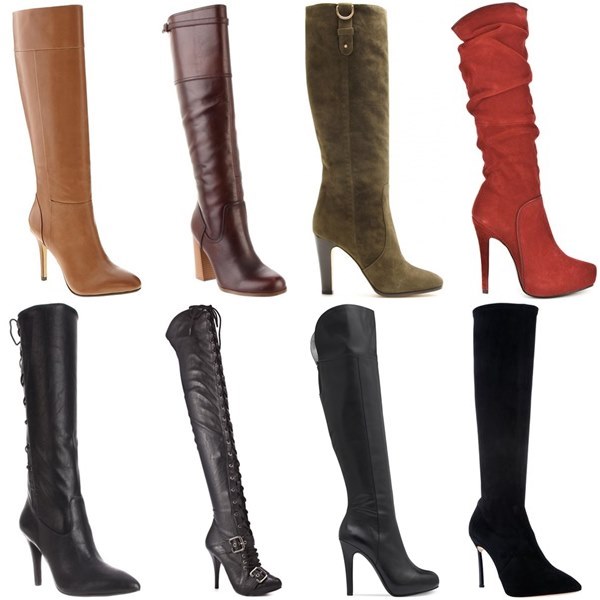 Follow these articles for more stylish tips on wearing boots in various styles and heights
How to Wear Boots in Various Styles and Heights (Ankle Boots)
How to Wear Boots in Various Styles and Heights (Mid-calf Boots)
How to Wear Boots in Various Styles and Heights (Knee-high Boots)
How to Wear Boots in Various Styles and Heights (Thigh-high Boots)