Other than ankle boots, mid calf boots also have loads of personality. Ruched, studded, buckled or strappy, calf length boot comes in various styles that you can wear them with just about anything. However, these boots are also hard if you don't know how to wear them right. Since the height of these calf length boots cut the leg line quite low down, this can ruin your long lean leg line, making you feel dumpy and short-legged. So, here are some handy how to wear tips featuring mid calf boots.
From casual cowboy boots to dressy ones to classic ones to slouchy motorcycle styles, these medium rise boots are always in style for many years. They can work well when the variables of the boots and the rest of your ensemble are right, whether you want your slouchy boots edge up summer staples like sundresses and denim cut-offs, or your classic boots team up with winter leggings for a comfy yet stylish look. It's all about recreating that long, lean line, well fit with your personal style.
Styles and Designs of Wide Calf Boots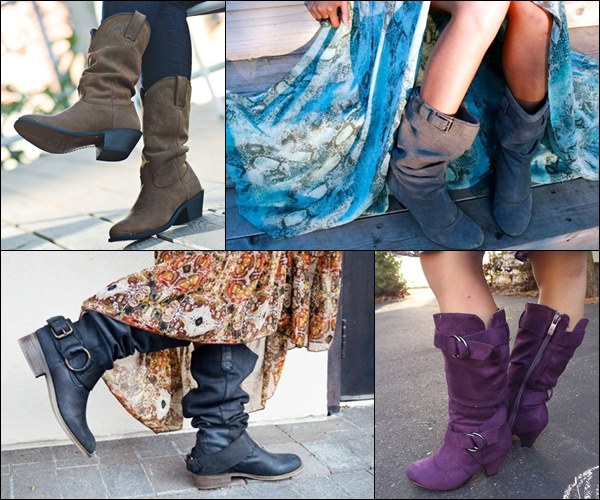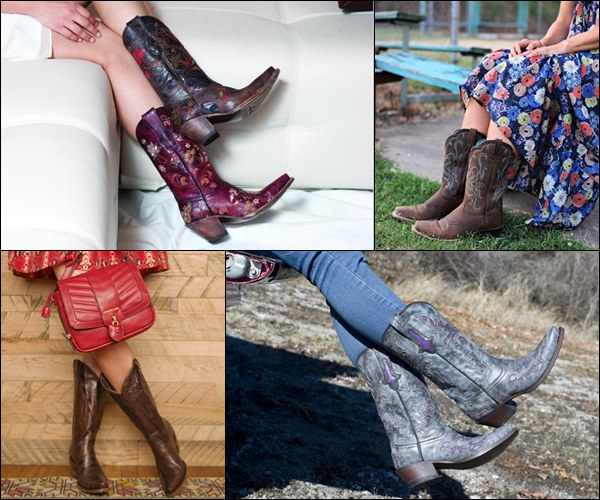 Firstly, as boots come in a ton of different varieties, make sure you know the occasion when deciding to wear specific boots. In general, slouchy and cowboy styles are more casual that also add a rustic air to dresses, shorts, and miniskirts. Military styles in a number of colors with laced up or studded variations offer those grunge effects, or even rocky-chick, urban look if paired with some girly touch.
While glamour, high-fashion, edgy boots, heeled or flat, provide a more unique, as well as formal option, and specifically for those with high heels and wedges, they are best to give the more sophisticated look and to complement the body type of those with short legs by making legs appear more elongated.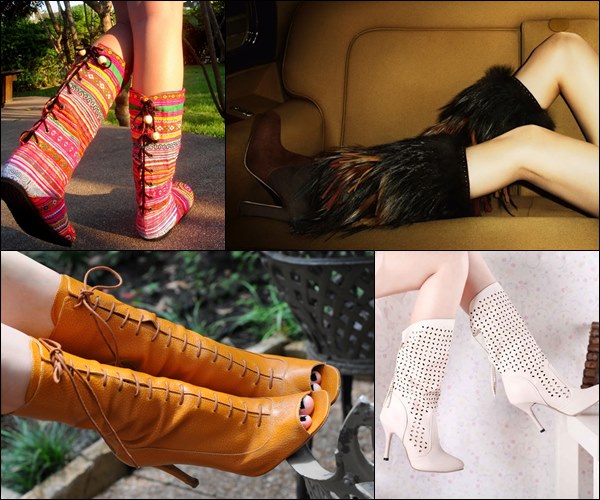 Take a look at these street fashion outfits of mid calf boots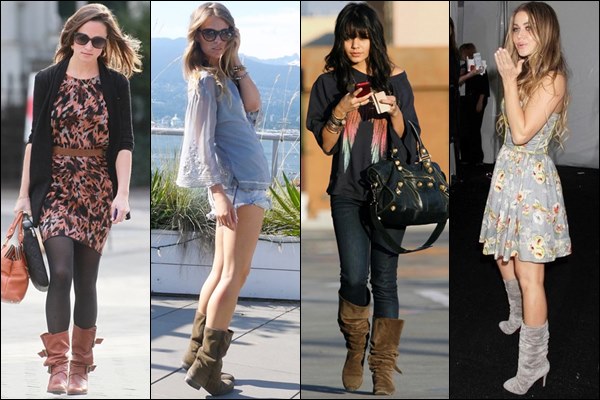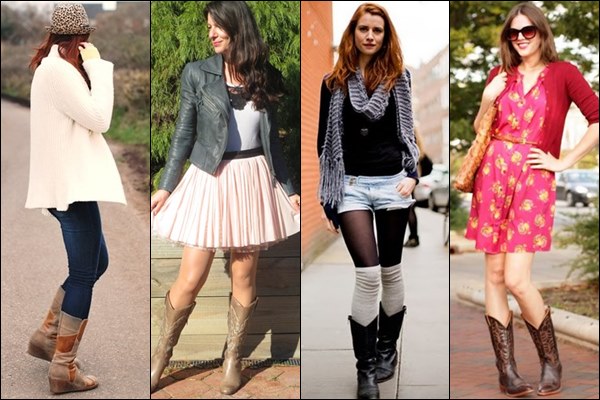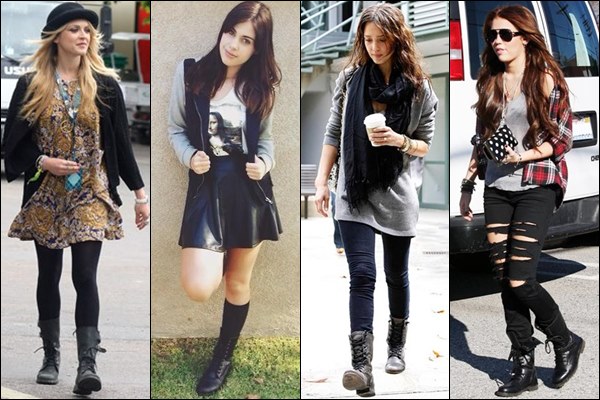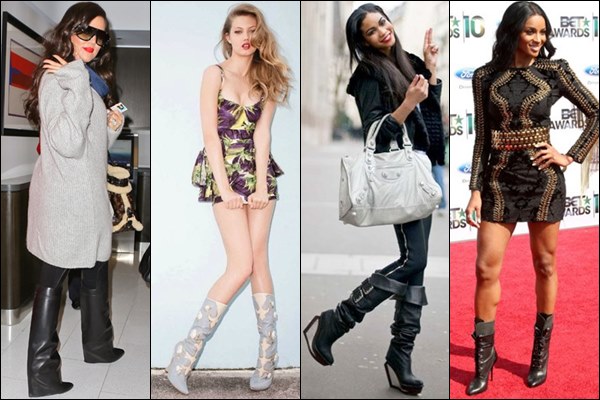 Find the Perfect Boots Fit
Secondly, it's important to consider your calves. Whether you have slender calves or athletic ones, there are plenty of boots cut to fit and flatter your legs. Make sure the boot is well-fitting that doesn't gape too much – shouldn't be more than a half inch of space between your leg and your boot – and it should fit snugly but comfortably at the instep in order to hold the foot in place.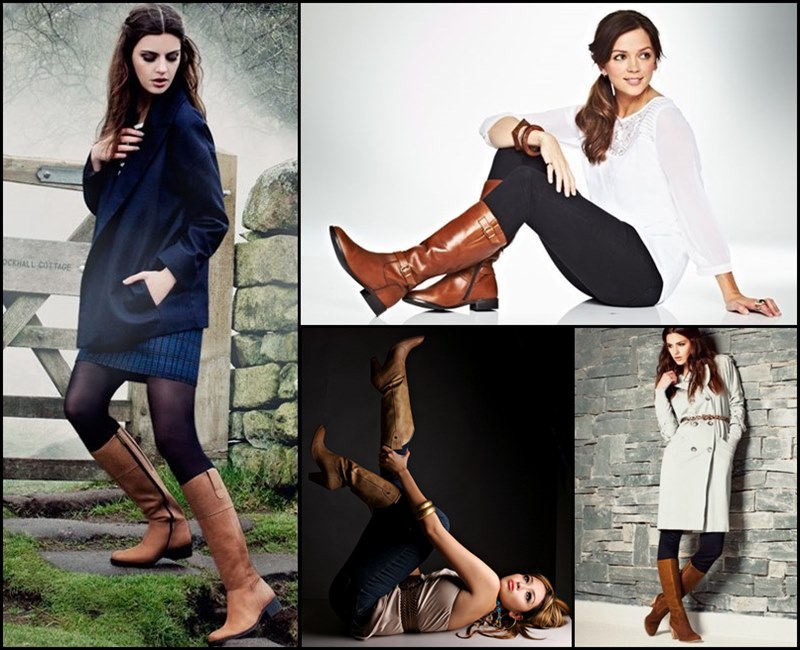 Measuring the calf is pretty simple. Use a tape measure and measure around the widest part of your calf, then record the number measure around – don't forget to have your feet measured regularly because your shoe size may change over time – Once the measurement has been taken, evaluate that number means according to the normal shoe sizing system.
Find your shoe size in the size chart including your foot width fitting, then run down till you find the closest calf measurement to your own. Note that the letters "D", "W", "EE", or "WW" next to the sizes refer to the width of the foot, not the size of the calf, while the size of the calf on a boot will vary according to the size of the shoe, which accounts for the range of numbers below.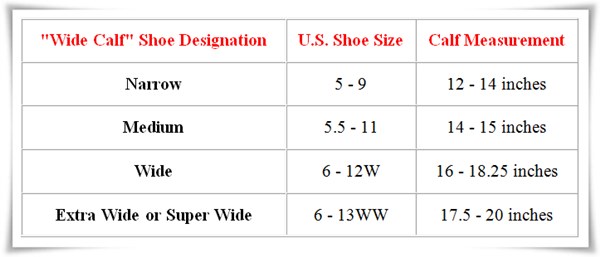 Basically, if you have athletic or curvy legs – (15 ½" or more) – slouchy boots with laces, zippers, buckles or stretchy uppers are a great and easy bet for wider calves. While for the narrow calf – (less than 13 ¾") – the options are numerous since boots are mostly cut for women with slimmer legs, even other boots feature adjustable or stretch fabrications that conform better to a slender leg. Remember that socks may increase your shoe size, so for the best fit, try boots on with the socks you'll be wearing most of the time.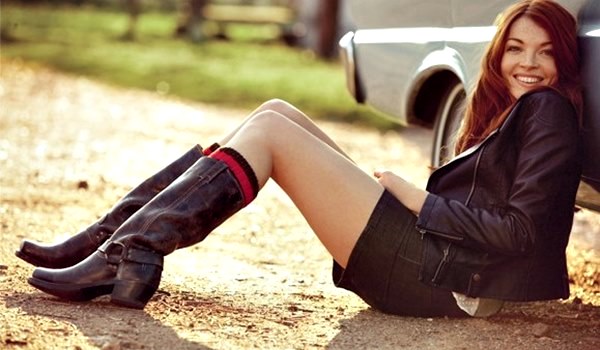 See last article "How to Wear Boots for Your Body Shape" for more styling tips.
If you find that one of your feet is larger than the other, you can fit the larger shoe size. But, rather than buying a wider boot it is also possible to have leather boots stretched. Additionally, no matter how hard boot manufacturers try to accommodate women of all sizes, the unfortunate reality is that for some women this will still not be enough. For those instances, there are two alternatives to explore: stretching (opt for boots with adjustable or stretch fabrications) and customization (to have boots custom made).
Find out more on "Ways to Wear Mid calf Boots for Different Occasions"