Have you been invited to a wedding, but aren't quite sure what to wear? The first thing you'll wonder when you've been invited for such special occasions is not what gift to give the bride and groom. It's what you're going to wear to the wedding as a guest. Well, in general, surely you'll want to look fabulous in your personal look and wear an outfit or a dress (doesn't need to be full-length unless it's a very formal wedding) in just about any style or color goes except for white.
Depending on the weather and season (breezy, windy, summer, winter, etc.), different times of day (morning, afternoon, evening, or night), different themes of occasion (outdoor, indoor, garden party, etc.), as well as different formalities (informal, semi-formal, formal, etc.), you still have to dress the right attire – design, style, and color ways – appropriate and comfortable enough to celebrate the important day. Here's an easy guide to dresses to wear to a wedding to make the special occasion easy for you to navigate.
Things You Should Never, Ever Wear to a Wedding
First of all, besides considering your comfort, there are a few gray areas when it comes to appropriate wedding guest attire. So, know the dos and don'ts of outfit when attending such occasions. Just follow this list of things you should never wear to a wedding, and you'll keep receiving those invitations.
Colors: Don't wear white or black to a wedding
Common tradition says "Don't wear white to someone else's wedding because it competes with the bride". Yes, it's never a good idea to dress anything that could conceivably be mistaken for a wedding dress. However, some people think this rule may seem outdated, and it can be broken if you go about it the right way. Depending on how close you know the bride, wearing something simple in white should be fine as long as you're absolutely sure she's truly okay with you wearing white. Just keep in mind that the bride should always get to stand out on her wedding day.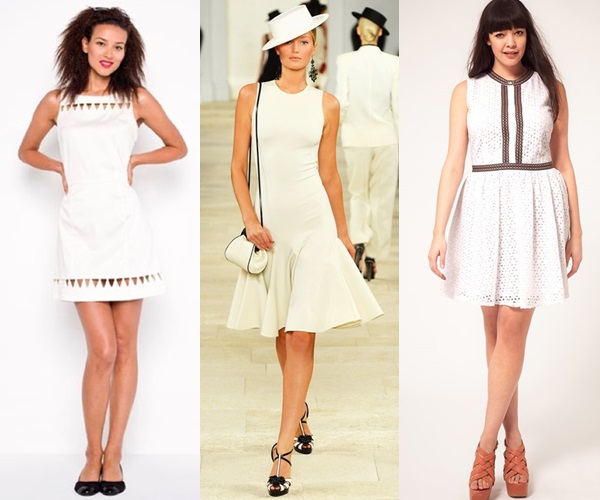 Ask her permission if you have a close relationship with the bride, or get a glimpse of the bride's dress before the big day, and make sure your white outfit is dramatically different. For example, if she's wearing a full-skirted gown, your simple and slender white evening gown shouldn't pose much of a problem. But if she's wearing a simple white number, just pick another color. You may also wear white if your dress is only partially white – for example a white bodice with a colored skirt, or if your dress has a white background with an all-over print of a different color.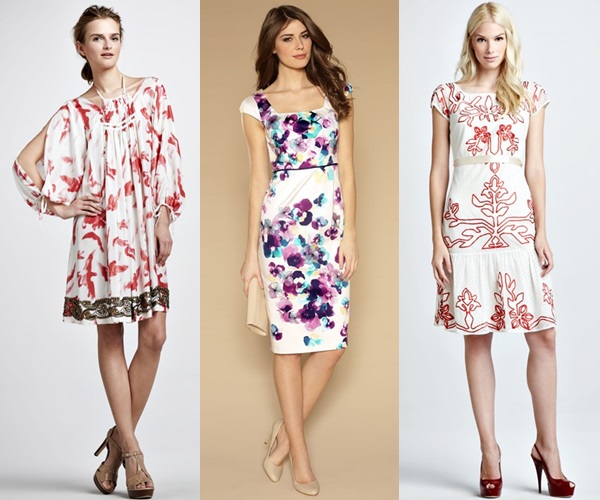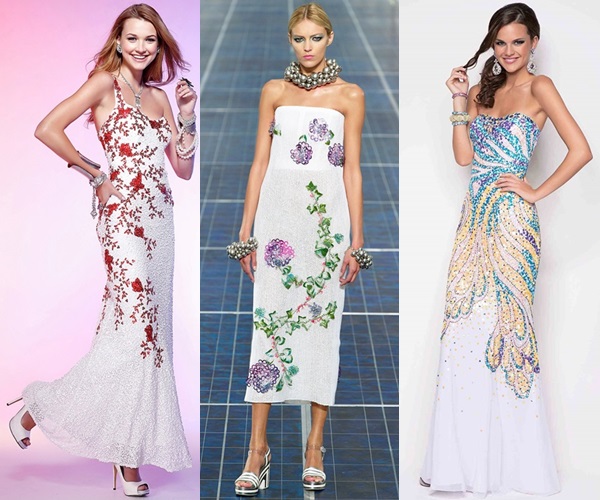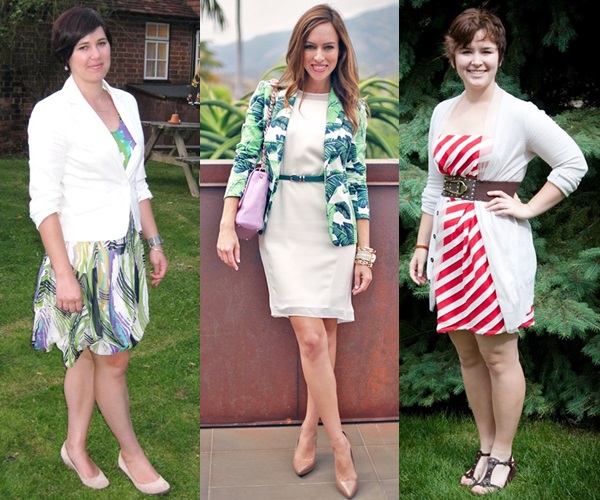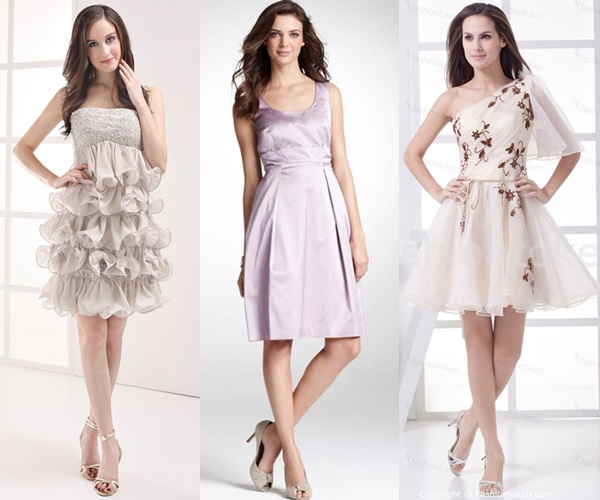 On the other hand, although rules can be broken, not wearing white to a wedding is actually a matter of showing good etiquette to not compete with the bride on her special day. It shows how you respect the couple and their special moments. So the safest answer is to not wear white, even if it is your favorite dress, even if the bride is non-traditional, and even if it's the marriage of two men.
Just like wearing white dress that shows no respectful to the bride, wearing black is also traditionally a no-go color at weddings — especially for women – since black dress connote mourning, funeral, and death for many people. But now you'll frequently see guests wearing a little black dress. So notice that there's a difference between showing up your best friend's nuptials in funeral garb and wearing a sleek, little black number to an evening wedding.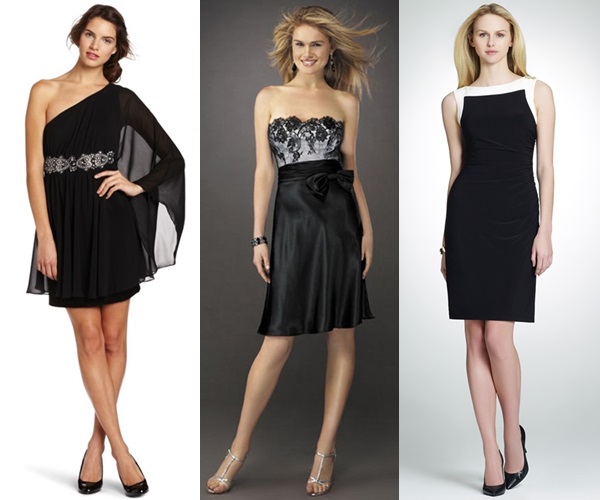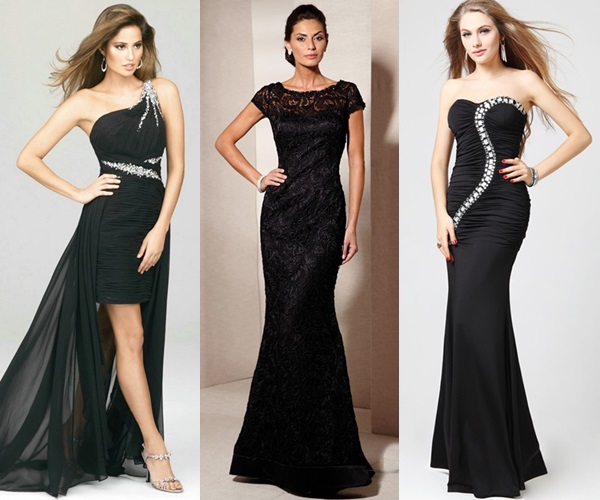 Dress your black outfit in fun, cheerful, and light way, or wear something sparkly – such as sequins or jewelries – to add the glamour and shine into the look. But don't wear black or sequins during the daytime. Anything too sparkly will make you look overdressed. However, if there's even the slightest chance it could fit into a procession for the deceased, put it back on the rack and slip into something more colorful, since you come for an occasions of joy, happiness, and celebration.
Styles: Use good judgment when it comes to getting dressed
One rule when attending someone else's wedding is to show respect, compliment, and joy to the couple. Do wear something feminine and appropriate. Never go with skimpy dress at a wedding. Clubwear, overtly sexy clothing – such as strapless, see-through, super-tight, etc. – that shows off leg or décolleté doesn't belong at a wedding. If you have to ask if it's appropriate, it probably isn't.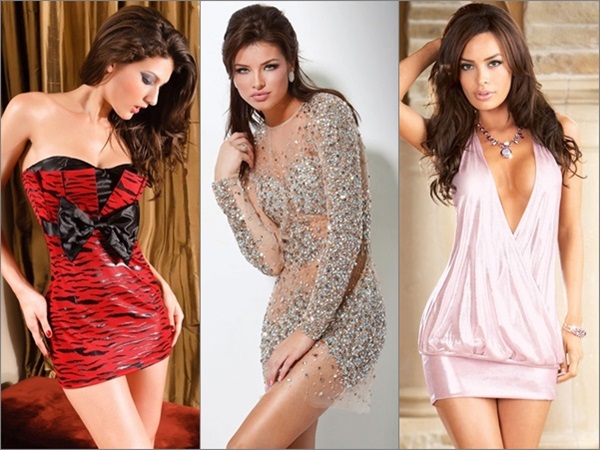 Furthermore, unless it's mentioned on the dress code, or the occasion is a very casual wedding, normally jeans or denims – in any styles, designs, and looks – are not an option to choose. Weddings are normally are dress up, while jeans by their very nature are not dress up.
However, depending on the formalities and themes of the venue – a casual wedding on a ranch, for example – dressing in jeans would be your way of complying with the occasion and honoring the couple. Meaning, if you are invited to a wedding in a traditional service, then honor the couple by attiring yourself appropriately. For that reason, you will need to see the venue for the wedding, as some weddings are very casual and jeans might be appropriate.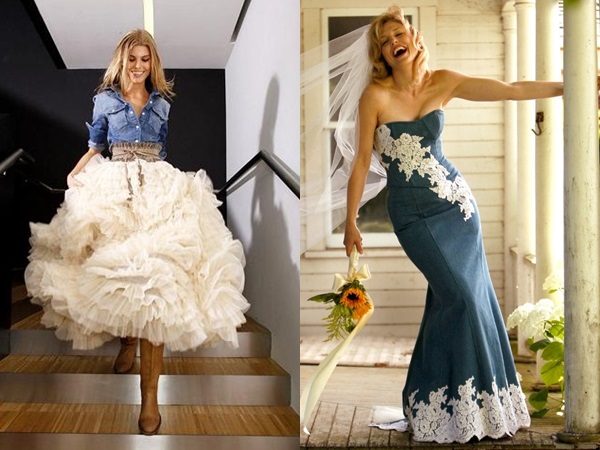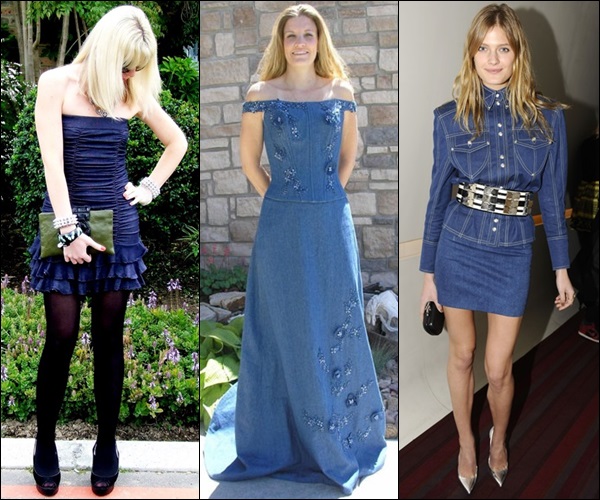 Keep in mind that what you wear is not about you but it's about giving respect to the host. Dressing up in someone else's wedding is a way you pay a compliment to the occasion. It's like you are saying, "Yes, this is an important occasion, and I am going to go out of my way to let the bride and groom and other attendees know that I recognize its specialness". And this also goes for any casual, sloppy pieces, such as t-shirt, sweatshirt, jacket, shorts, flip-flops, or sneakers.
Continue the article to Wedding Guest Attire: What to Wear to a Wedding (Part 2) and follow some style ideas of wedding guest dresses depending on each occasions.
Last but not least, don't forget to find more and more ideas of Wedding Guest Dresses via :
– What to Wear to a Wedding Spring Summer 2014 Wedding Guest Dresses
– What to Wear to a Wedding : Shoes, Clutches and Jewelries