As fall and winter are approaching in a couple of months, it's probably your perfect time to prepare your winter wardrobe including boots, which surely is one of the most essential wardrobe for the upcoming cooler months. And just because it's cold out doesn't mean your outfit with boots need to be boring and unflattering. In fact, there are plenty of fabulous fashion inspirations on wearing boots that will have you looking cute and stylish, at the same time warm and cozy all season long.
From a pair of sexy thigh-high boots to the classic mid-calf boots to numerous trendy styles of ankle booties, you definitely will have more wardrobe options during the cooler months. Follow these amazing street styles fashion – taken from chicisimo – featuring winter fashion boots in many different styles and height including shearling boots and rain boots. Not to mention, there are also style ideas on wearing boots for business casual attires.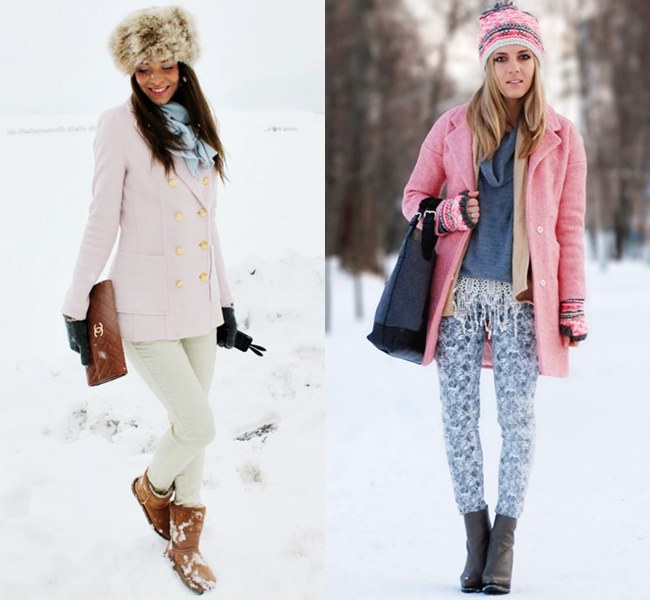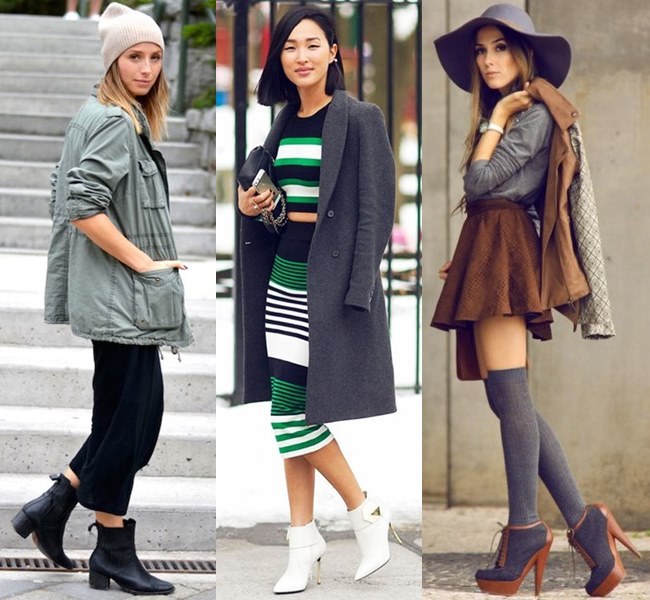 With ankle boots coming in many designs and styles throughout numerous fashion boutiques and stores, from classic to modern touch, with heels – thick, stilettos, high or low – thousands of colors, prints, cuts, textures, for any occasion, outfit or taste, fashion ideas seem to never end showcasing these timeless pieces as you can jazz them up with just about anything – heavy jewelry, scarves, hats, beanies, bags, clutches, more and more.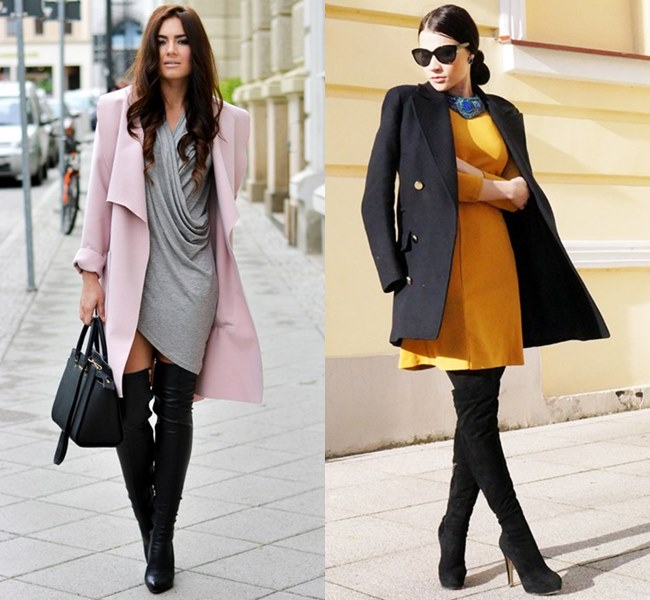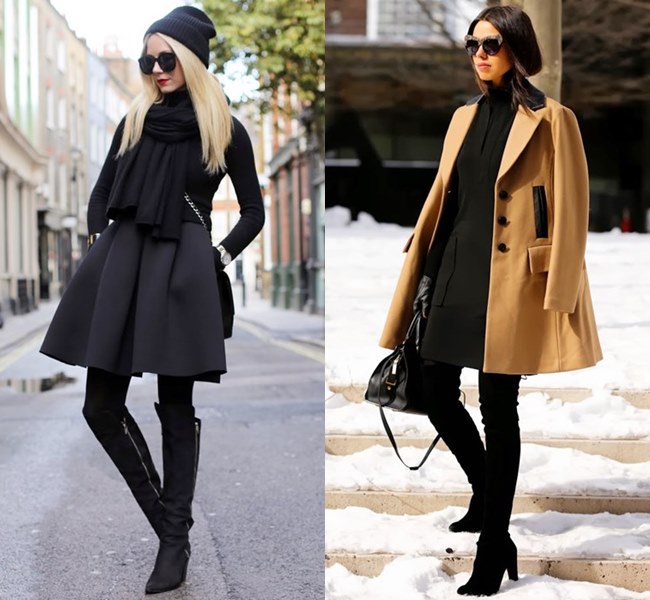 Depending on type of your workplace, casual business attire can be incredibly fashionable if paired with thigh-high boots. Make sure you work at a non-conservative office or at a more creative environment that allows you to wear those edgy, trendy outfits. Choose boots in basic designs and colors (black is the best option) and pair it with black tights to create an elegant and professional look. For a safety – unless you are sure that your outfit is appropriate – try not to show any skin between the hem of your cloths (skirt or dress) and the top of your boots.
Take a look at some fashion tips and ideas of office wear "What to Wear to Work from Formal to Casual"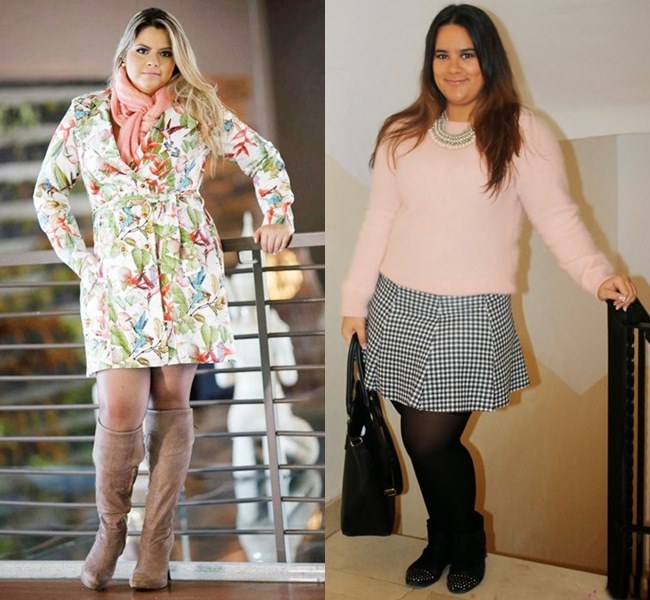 Whether you are plus size, petite, or skinny figure, boots are obviously for everybody in many different body shapes. Just make sure you opt for boots that fit your figure perfectly. Take a look at article "How to Wear Boots for Your Body Shape" for more general fashion tips and ideas on wearing boots best for your body type.
Check out more and more style ideas of boots paired with other fall winter essentials like leggings, skinny jeans, outerwear, and tights.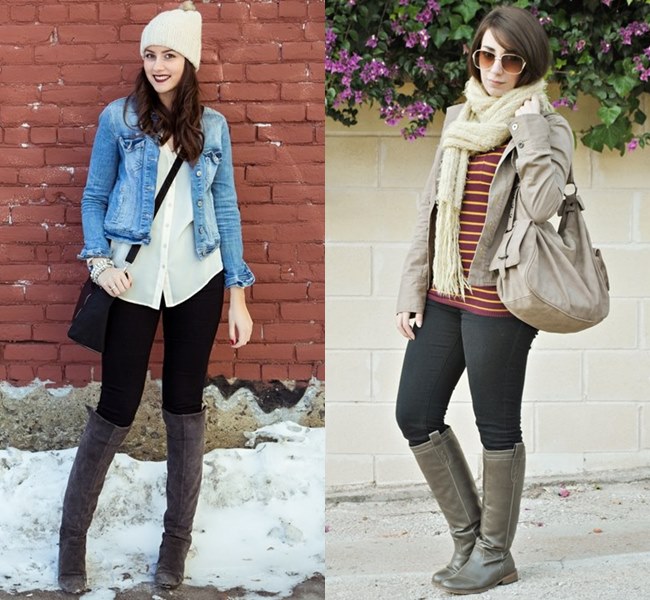 Speaking of wearing boots with leggings, these two staples are your best friends to approach an easy casual wear along with the addition of outerwear and scarf especially in cooler days. For a fun, casual look, try wearing leggings with tall, flat, lace-up boots; combat boots; slouchy boots; or riding boots. And if you want a look that's a little more polished, opt for classic, accent-free boots that hit about mid-calf or higher. On the other hand, although leggings are a versatile piece of any woman's wardrobe, make sure you understand how to wear them properly. Leggings are meant to be worn as part of a layered outfit. Take a look at article "How to Wear Leggings Gorgeous and Beautiful" for more fashion tips and ideas on wearing leggings with many different combinations.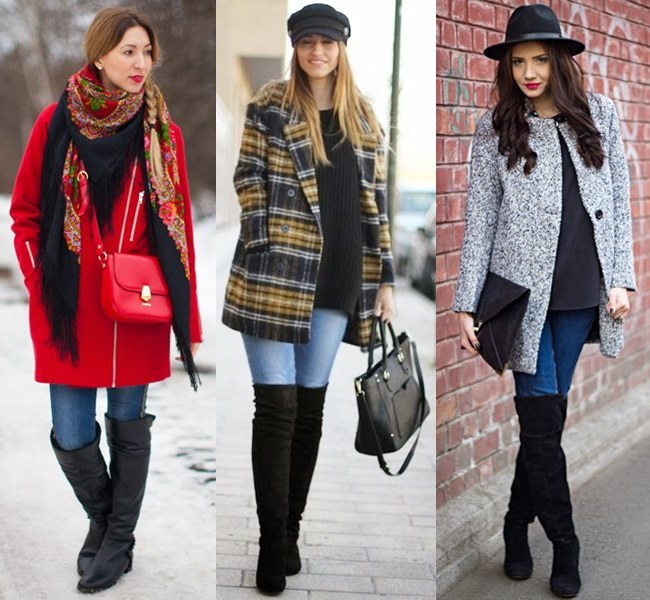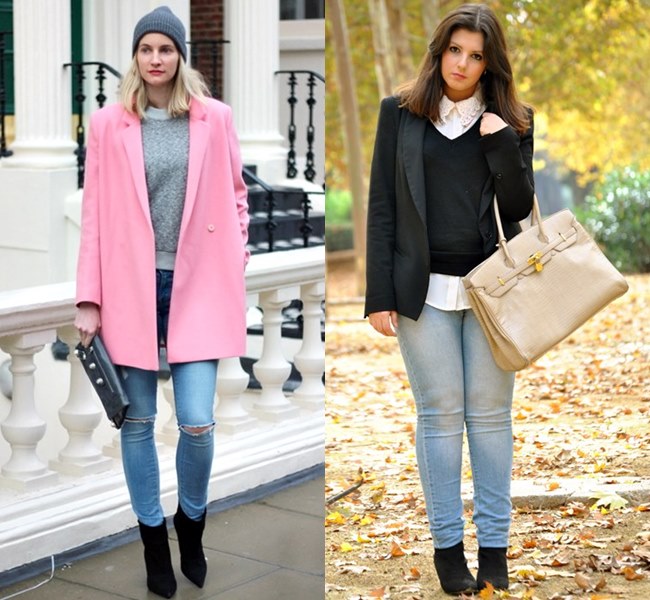 For an easy, fashionable look, obviously skinny jeans can be your number one option. Whether it's ankle or knee highs, if comfort is your watchword, you can choose an always-stylish flat boots. As for tall boots, these pieces are great for adding some volume to the bottom of your lean jeans, which can balance out your figure, especially if you're not stick-thin. Although boots should fit your calves well, just be sure there's room for a layer of denim under your boots because you don't want to cut off your circulation. Take a look at the video below for tips on how to pull off tall jeans with jeans.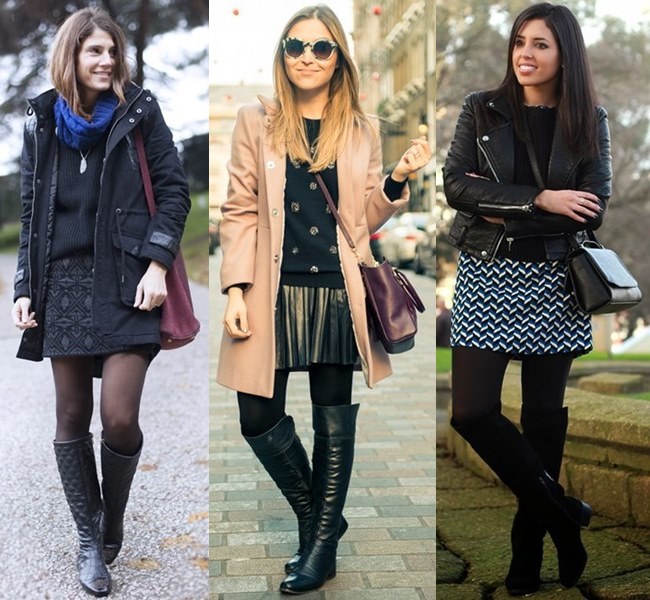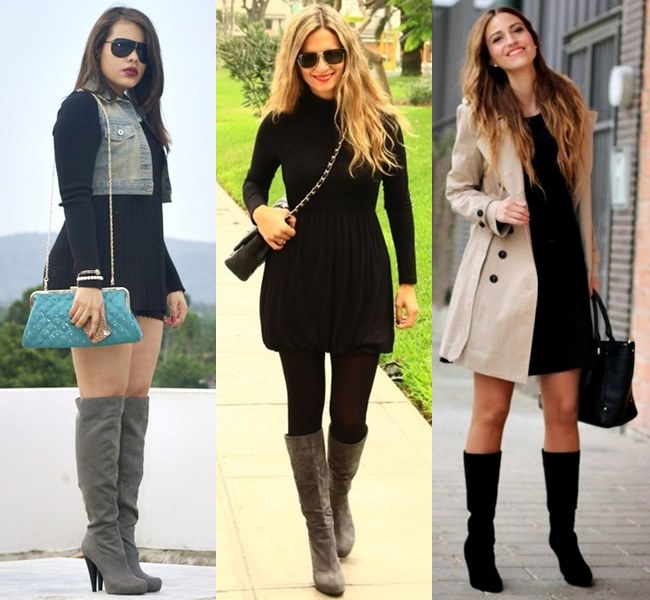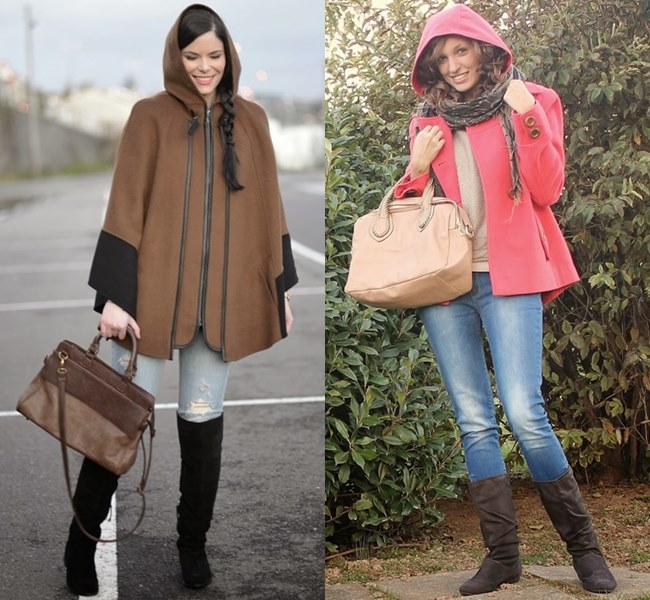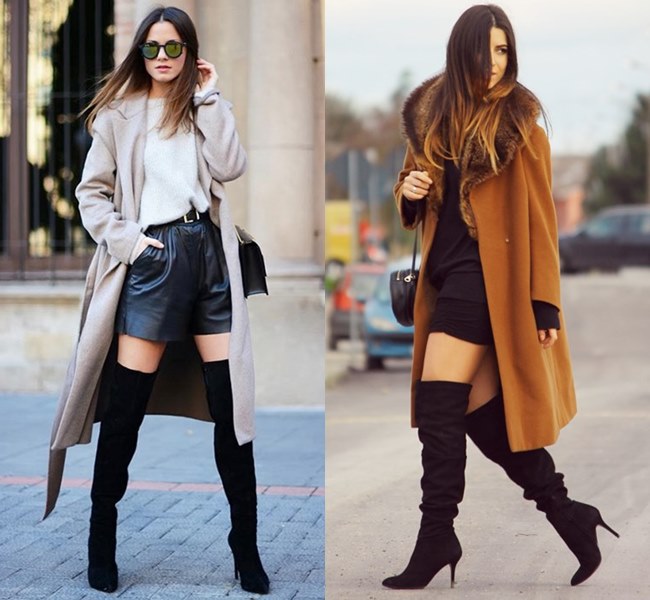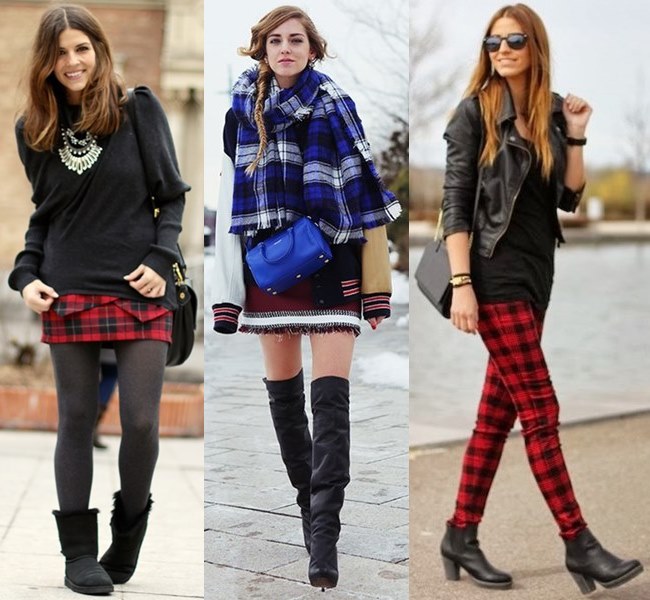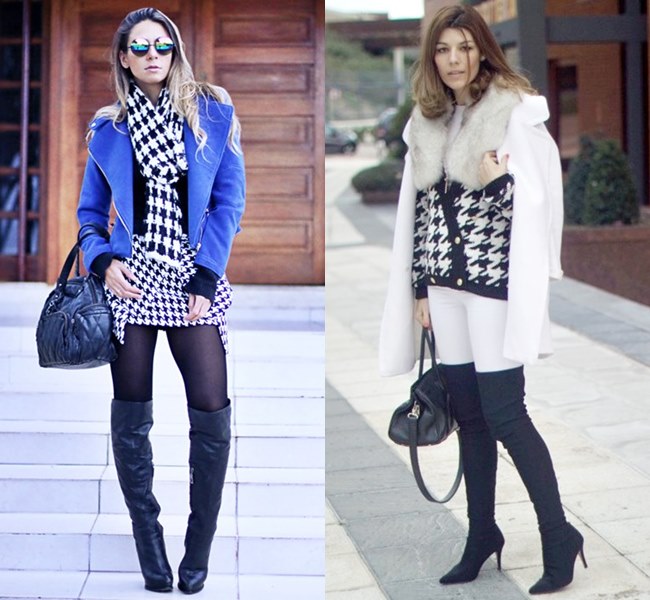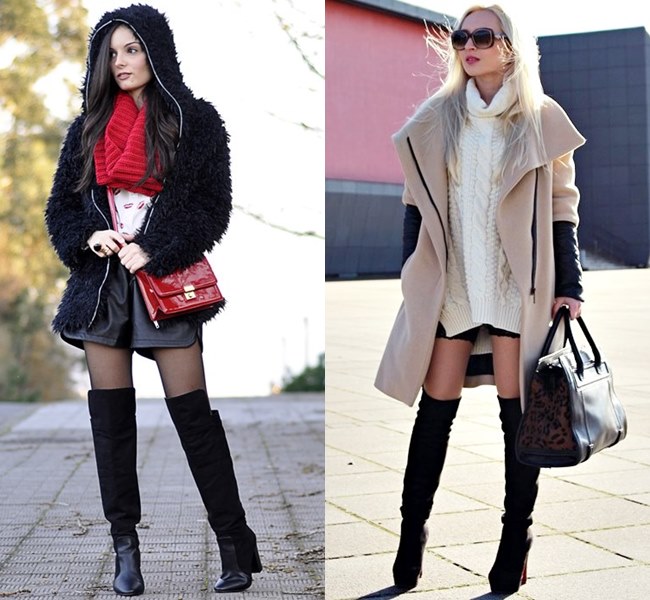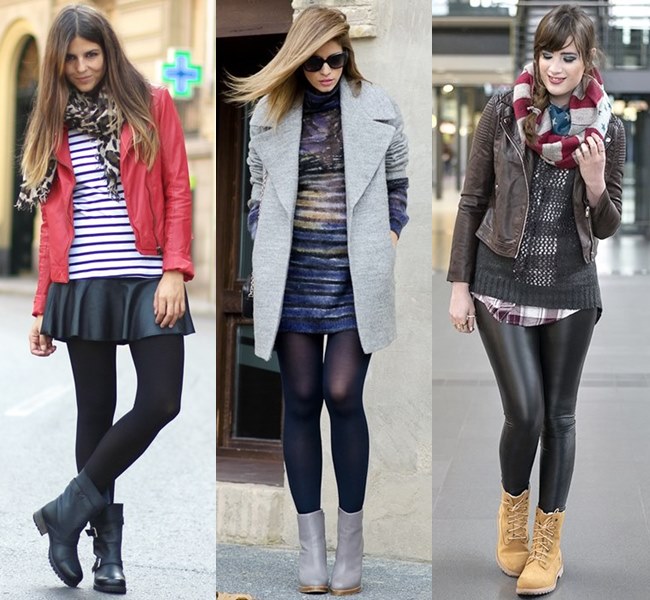 As we can see throughout numerous videos, pictures, blogs and websites, plenty street-style faves on sporting boots are endless, which all look equally fun and stylish perfect for some serious boot inspiration during the chilly months. Practical and stylish, those looks will ensure your feet stay toasty and your personal style-score stays high all season long. For a little advice, to have warm feet in the frigid cold days, be sure to keep moving and keep your feet dry. Opt for boots that are very water-resistant.
Not to mention, for those curvaceous ladies, check out a video below for more outfit inspirations with boots.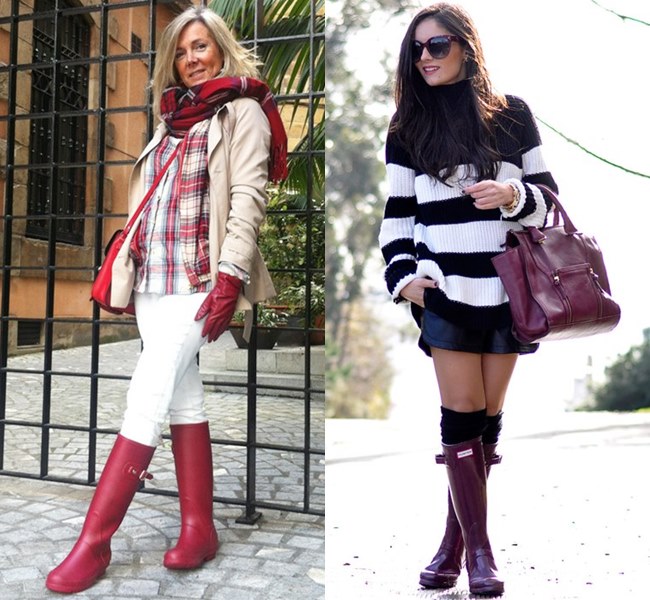 When it comes to rainy days, we often find ourselves reaching for our trusty rain boots to keep our toes dry, no matter the circumstances. How about in a snowy day? Has anyone experienced with rubber boots – or often called the Hunter boots – in the snow? Actually Hunter boots can also be worn in the snow to keep your feet completely dry even though not very warm. So add thick socks, or leggings, or tights to keep you warm and comfortable. Basically in dealing with winter weather you need to opt for boots that keep your feet warm and dry. Some boots do one or the other, while few boots do both. Choose your rubber boots carefully, make sure your boots offer both requirements. Take a look at the video for attire ideas whether in a rainy, muddy, or snowy day, to look positively smashing.
https://www.youtube.com/watch?v=bKdiCqDTRXU