Obviously, plus size wedding guest fashion isn't about having tent-like and unflattering evening dresses that make the curvy shapes look even wider. Nowadays, there are plenty elegant and chic styles to fit and flatter your figure type, best to wear for any type of wedding ceremonies, from casual dresses for a simple afternoon ceremony, to a fun, flirty cocktail dress for an after five wedding, to an elegant evening gown to make a dramatic entrance when the invitations calls for black tie only.
While the selection of casual plus sized dresses on the market has improved, formal plus-size dresses surely still leave something to be desired. But as long as you choose the right one, no matter which dress's formality you are wearing, it will let you have an enjoyable banquet. By the invitation, you can usually find out whether the wedding is casual, semi-formal, formal, or white tie, so save yourself some guesswork and check it first.
Before you start dressing for a wedding, first thing first, know some tips and tricks on how to fashion for plus size figures, because you'll want to look just as beautiful and be just as appropriately-dressed as the other wedding guests. Look for a dress that is figure-flattering and makes you feel gorgeous.
Check these article about plus size fashion advices (Fashion Tricks to Make You Look Slimmer at the Party, Fashion Tips and Style If You are Plus Size), as well as these articles (Wedding Guest Attire: What to Wear to a Wedding part 1, 2, and 3) for choosing the right outfits in general
Secondly, when you are attending to a wedding, always think simple elegance and comfort. Remember that modesty is the best policy. Opt for the right dress of your age, your personal style, and theme of the day. Here are some tips and tricks for daytime and evening weddings, depending on its formality.
Plus, take a look at the images for plus size wedding guest dresses and accessories ideas – here, I picked three most popular online stores (macy's, nordstrom, and Igigi) – worth picking for their fabulous collection.
Plus Size Wedding Guest Dresses At Daytime Weddings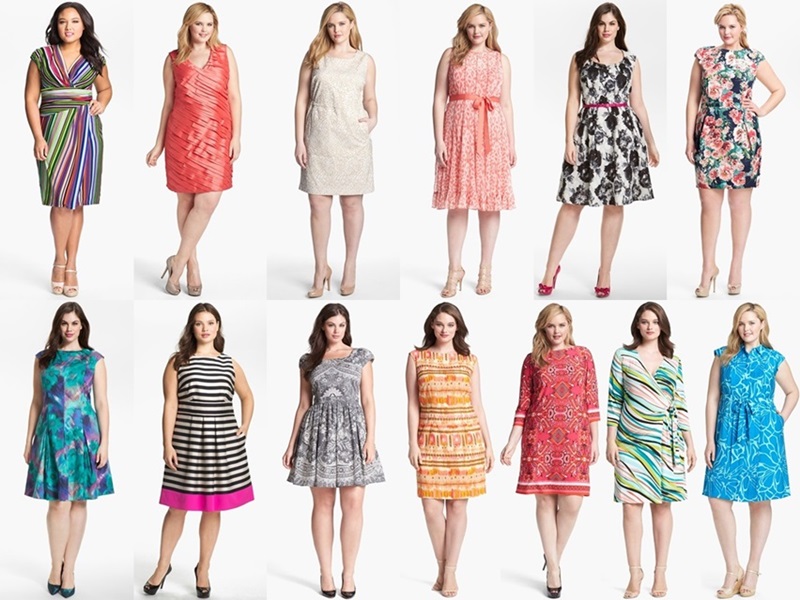 Informal: Especially at morning reception, bet on a simple and light outfit. Don't go too vibrant and look for pastel colors like peach, soft greens, powdery pink, and baby blues. While at the afternoon, you can have much brighter and more colorful piece. Try a dress that hits around the knees and get creative with subtle accessories.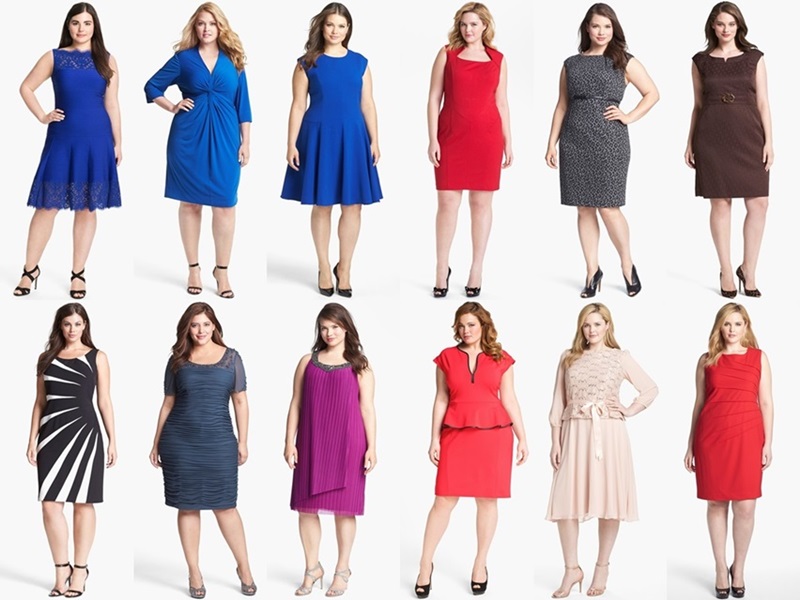 Semi-Formal: Pick attire with a more conservative design and an appropriate color. Sheaths, shifts, wraps or A-line dresses are the perfect choices. Be more formal by wearing jewelries, clutches, and pumps. Choose dresses with open neck-line to easily get dressed-up with pearl earrings or with a wrap for a cool weather wedding.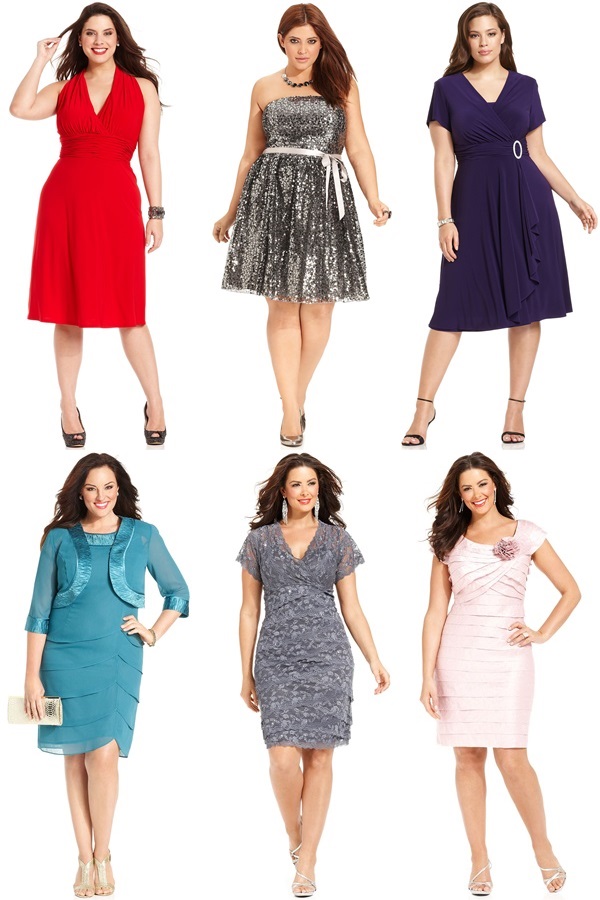 Formal: At this occasion, a short cocktail dress is your perfect choice. Add a traditional touch with a hat and shoes for a classic European look. Unless the wedding is held indoor or with a very luxurious theme, don't go with sparkling dress during daytime wedding.
At Evening Weddings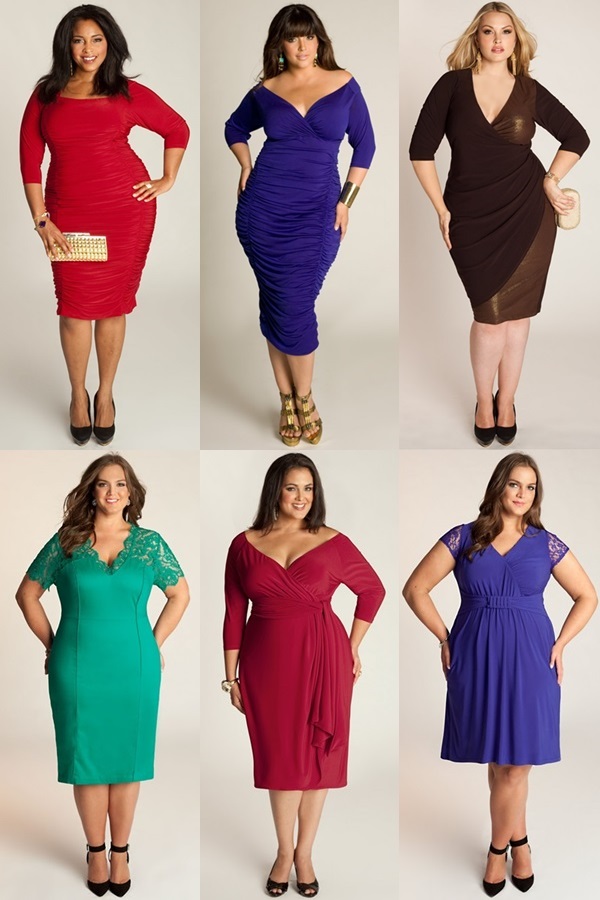 Informal: Find something more feminine, glamour, and elegant. Choose dress in darker shades or add some dainty sparks to give a touch of luxury. Wear a cocktail, or "after five" dress. Look for one that ranges from below the knee to tea length, about two inches above the ankle.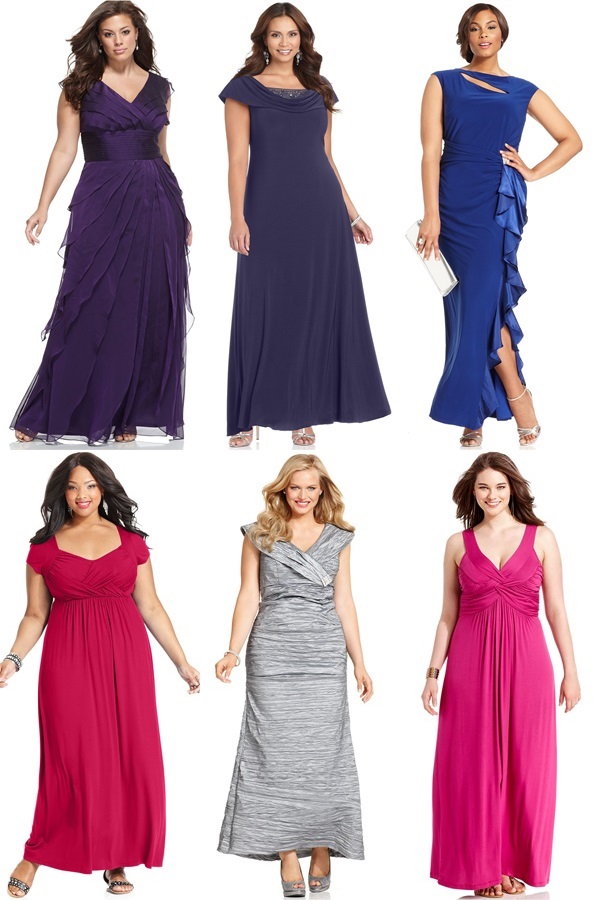 Semi-Formal: Just like the afternoon weddings, for semi-formal reception choose a conservative cocktail dress or long dress with more glamorous fabrics like chiffon, silk, and satin. They are all good choices for semi-formal gowns.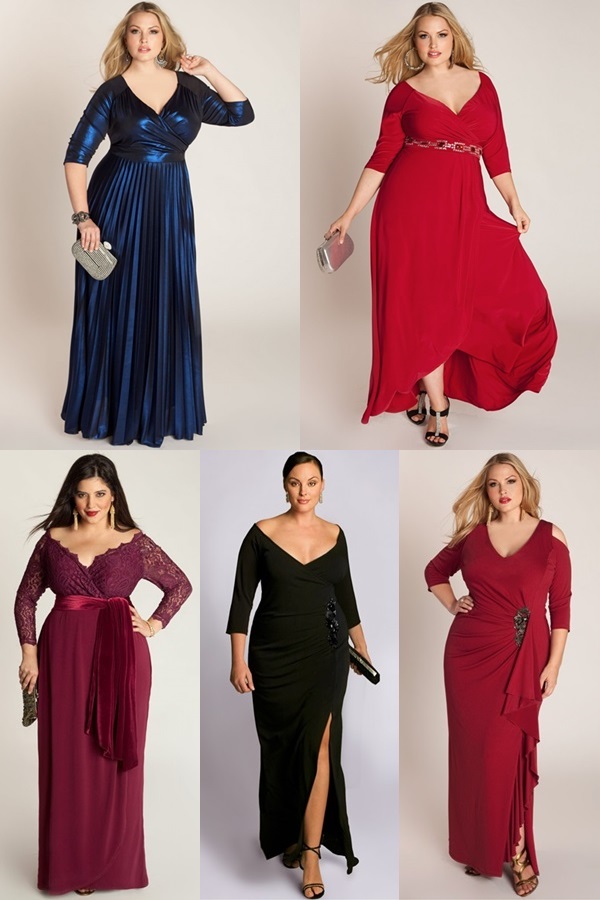 Formal or Black Tie: Floor length gowns are the better options for this occasion, even though you still can wear a dressy cocktail gown with a bit of a flounce, exquisite details and a touch of sparks.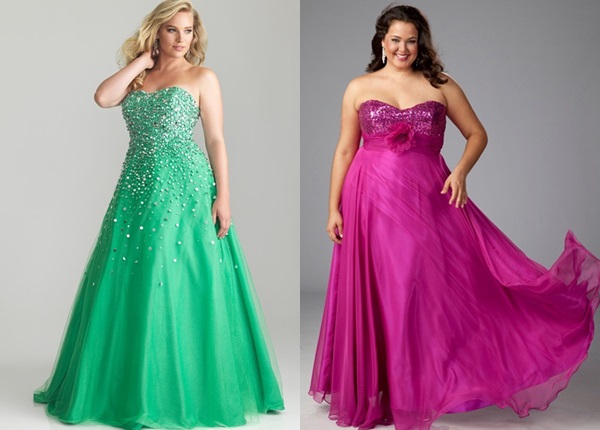 White Tie: No exception, at this kind of formality, you must go all out with a luxurious ball or prom gown, gorgeous accessories, a stole or wrap, and stunning heels. Wear an outfit that would look great with a stole and gems, but keep the balance for an elegant appearance.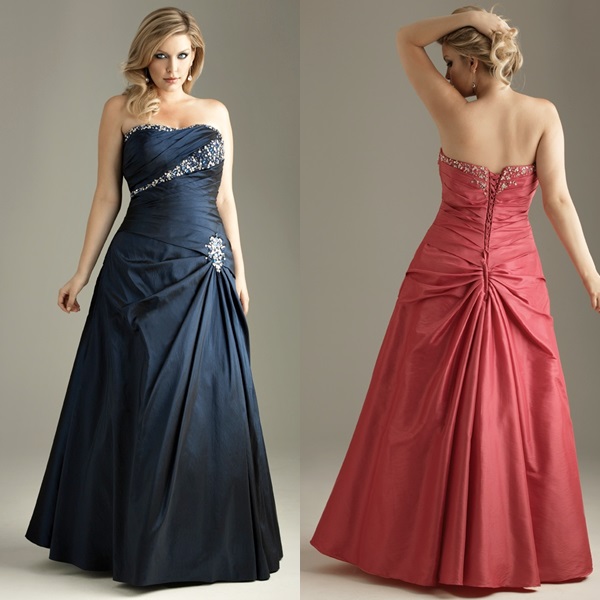 Plus Size Wedding Guest Accessories
Accessorizing is an exciting time for most women, and it's the perfect time to make that great outfit just right with great accessories. Learn how you can accessorize your attire to best accentuate your beautiful curvy shape.
1.On a wedding, try to always stick to the classic. Wear the never-fail accessories like pearls, drop earrings, and classic cuff bracelets.
2.Start with your ears. Opt for the perfect earrings matched with your outfit and the level of formality depending on the type of wedding. In general, gold tends to go best with dark colors, and silver is perfect for pastels. You can wear offbeat colored jewelry when you are dressed down. But obviously, the freedom is yours that you have plenty options to choose any earrings you want. If you want people to notice your face first, so bigger earrings are best for the plus-sized figure. Remember to keep balance.
3. Choose other jewelry like necklace, bangles or cuff, rings, pin or brooch. Don't wear all jewelries if your outfit is already "busy" with prints, colors, and details. Keep in mind that some clothes are best worn without necklaces, for example lace tops and busy necklines generally need no necklace. Pick a bracelet when wearing short sleeves. Or make sure the bracelet looks good when you move.
4. Walk in front of the mirror. Watch yourself moving, standing, and sitting, and see how the outfit looks on you. Figure out what looks good and point out what is unflattering to yourself. Even the most beloved outfits can have unflattering points. Fix those bad points with accessories. For example, if your shirt has too many details and, in the movements you tried out, often gives the illusion that your stomach is protruding, you can use a scarf or makeshift belt to create a flattening effect.
5. If you want to go for simplicity, your outfit could be enhanced by two or three pieces of jewelry in the same color tones. Don't forget to match the entire look with matching clutch and heels. This can add elegance and glamor to an otherwise very simple ensemble. Be creative with the outfit. Try converting scarves and shawls into other things to accessorize a matching outfit. A scarf can become a belt or a collar. Use your imagination. There are endless possibilities for adding accessories to your plus-sized fashions.