How to dress for fall and winter? One best option is to layer your clothes to create a cozy, warm and chic looking outfit at the same time. Some women may think the layering strategy is easy, while others might think it's a bit tricky. Layering in the summer is simple: basically, a lightweight cardigan you can throw on (or take off) as needed. But when the winter comes, layering you clothes may call for a more complex strategy, since you need to dress for comfort while still want to make the whole look pulled together.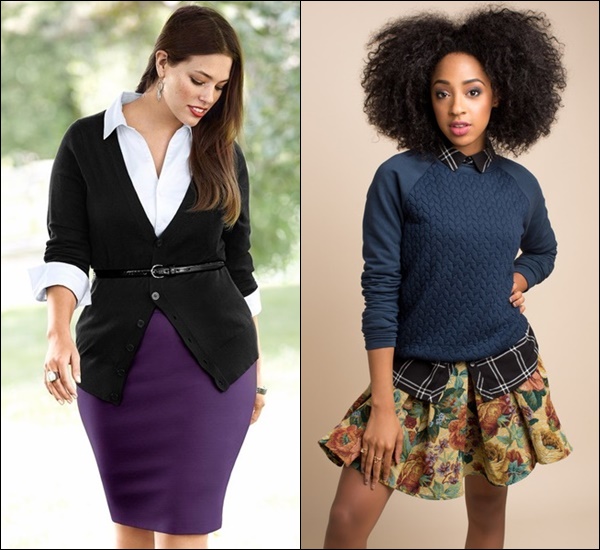 In following the previous article "How to Layer Clothes This Fall Winter Warm, Chic, and Comfort", we've seen various great styles and simple tips on how to layer your clothes step by step. However, even we've already had all layers ready to apply, there's always some key factors to know how to doing it right. You need to take a balanced look into consideration for making the outfit looks pulled together, fashionable and elegant.
Having a balanced look is one of the most important tips to layering (and dressing, in general). It's crucial to balance your top and bottom, even between colors, prints, and textures on the top. Try layering clothes with these how-to tips below.
Colors, Prints, and Textures
If you are a big fan of keeping your clothes simple in color, pick the neutrals as your basics, or you can opt for prints in classic hues. If you want to add more dimensions to your outfit, choose one bright color or prints to create a pop of interest.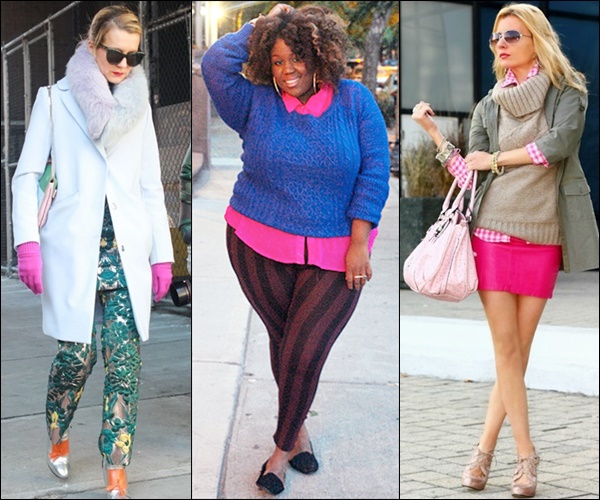 Generally, bright colors will become the central point of your outfit, making the softer colors only as a background, while neutral colors are very good for creating harmonious layering look, as they have low saturation and are therefore not bright and intense.
If you want to go for the monochromatic look, it's best to incorporate a mix of materials to make it still interesting. Kick things off with a great base, lightweight add-ons, cool outerwear, and accessories in different materials.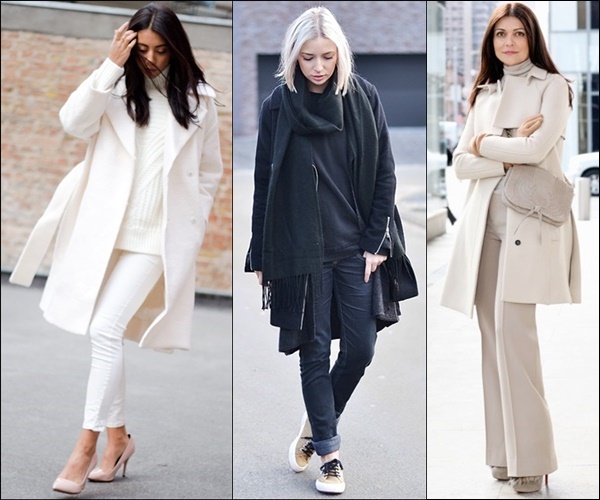 On the other hand, if you don't want to look like you have a ton of different things on, keep the pieces in the same color scheme. From here, you may opt for a lot of black and grey together. Or if you are doing browns, wear a camel, beige, or caramel, with a darker chocolate brown. That is an easy way to look neutral and streamlined without looking bulky or too busy.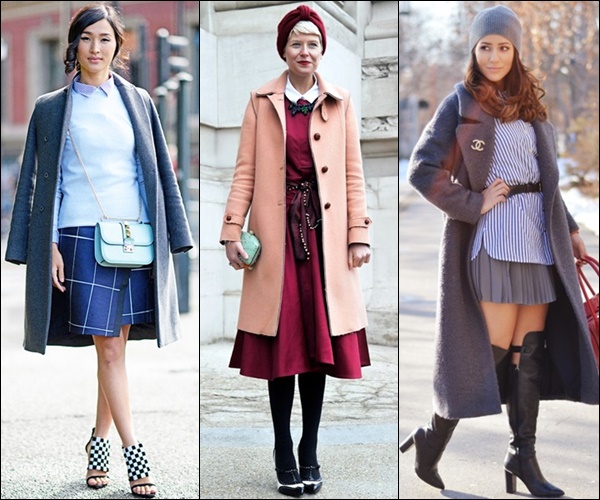 When it comes to matching with prints, generally, it's best to have only one visually complex pattern, and to keep the rest plain. But if you want to go for a bolder or a more playful combo, try the print-mixing strategy by following these easy tips and style ideas via "How to Mix n Match Prints and Textures in Outfits "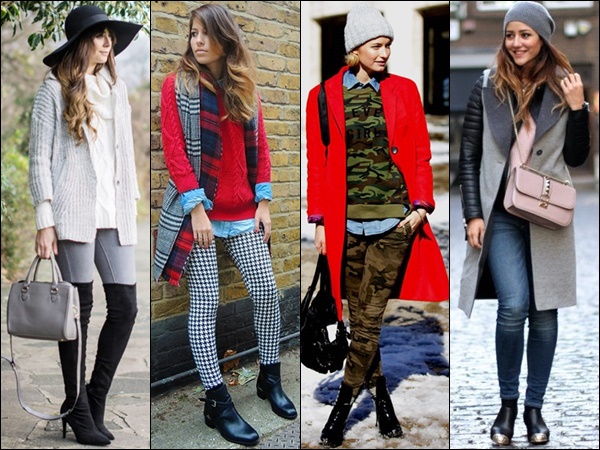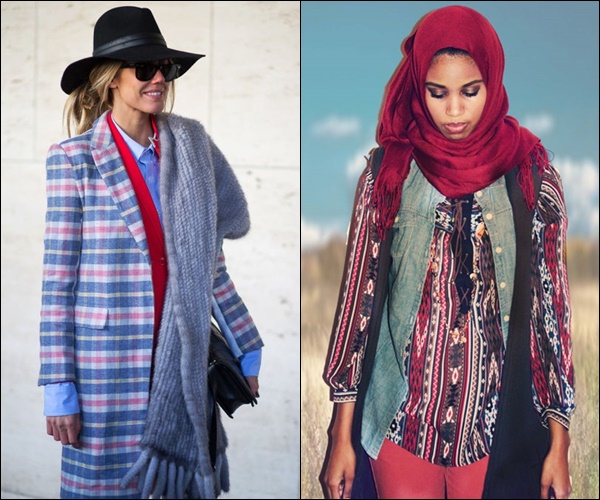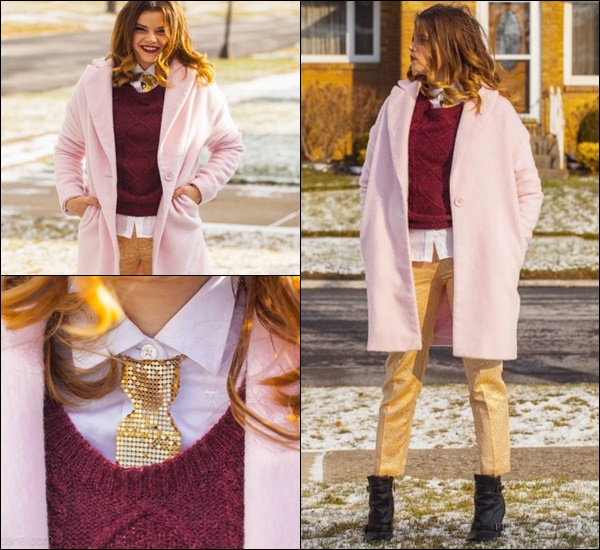 For another great style ideas, check out video below on layering and mixing textures
Size and Length
To pull off the layered look, it's best to keep your layered tops close to the same length, and the outer layer longer than the under layer. Show just a narrow strip of the under layer at your neckline, hem, and/or sleeves. For example, a longer jacket, coat, or blazer looks best when paired with a shorter hem below.
If you want to go for a crop top over your t-shirt, make sure to create a good proportion between size, fit, and length as well as colors, prints, and textures. Always keep your natural silhouette in mind, since layers can alter your proportions. Each layer should be looser than the one beneath it, or the same tightness.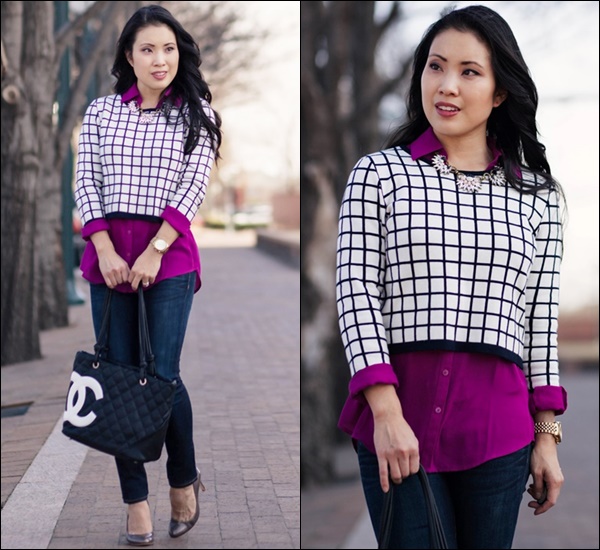 Think of a streamline silhouette when adding the next layer. If you are wearing a cardigan underneath a coat or jacket, it shouldn't be a giant oversized cardigan. The option can be a pair of a snug cardigan with a tank top, and then a blazer or jacket over it with a scarf.
The Outfit's Lower Half
The bottom half of your outfit is as well considered to be the basic of your outfit. If you choose to wear several layers on top, keep the bottom-half long and lean. Try skinny-cut, tapered, or slim-cut pants or leggings or tights. And make sure it works with all the rest of your outfit.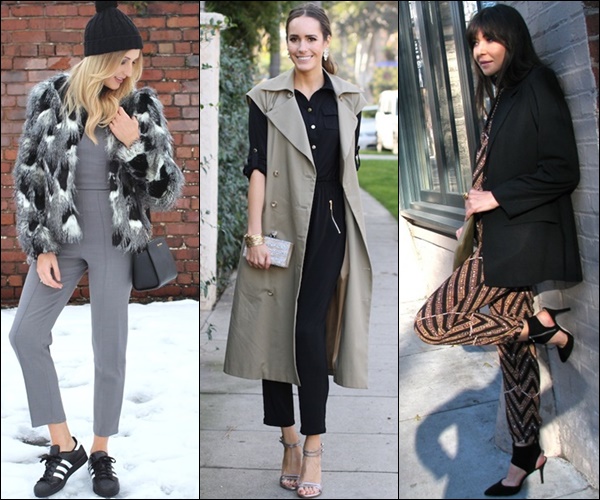 If you're wearing loose layers such as a voluminous blouse or a slouchy cardigan, pair it with something fitted below. Or if you're wearing a full skirt, maxi skirt or wide-legged trousers, pair it with a more tailored top that layered in form fitting and streamline silhouette.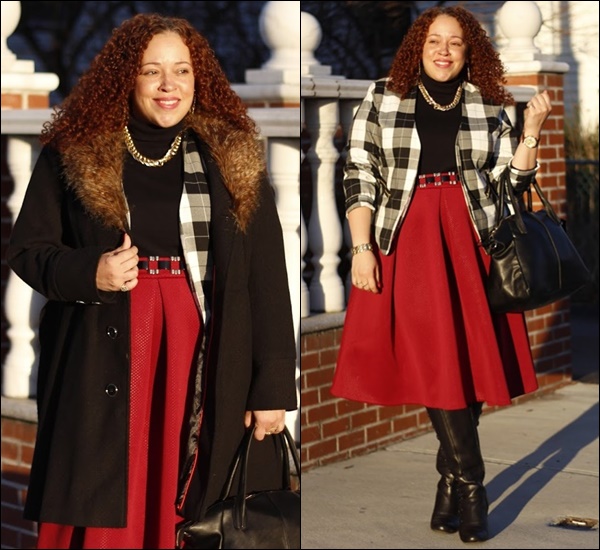 Layering is not only for the upper part of your body. Layer the bottom half with tights and leggings worn under a skirt or shorts. You can as well wear high socks over tights, ankle socks over your high socks, or over the knee socks peeping out of your knee-boots for a warm, fashionable look. Learn fashion style ideas of socks and tights via tag (socks and tights)
Quick Layering Tips
Always keep the under-layers more fitted to keep your shape looking slim.
If you're concerned about your waistline, try to top off your look with something belted, such as cardigan or button-down that's worn open.
Experiment various layering technique. You can even try a long skirt matched with layered top and bomber jacket for that sporty yet edgy look. Or go for All Black from head to toe to create urban monochromatic look
Create a Waistline by Belting your Layered Outfit
From Edgy, to Casual, to Urban – There are Plenty Ways to Style with Layering
Winter Layering Outfit Ideas
More Style Ideas and Inspirations
Fall Winter Plus Size Fashion Style with Layered Outfit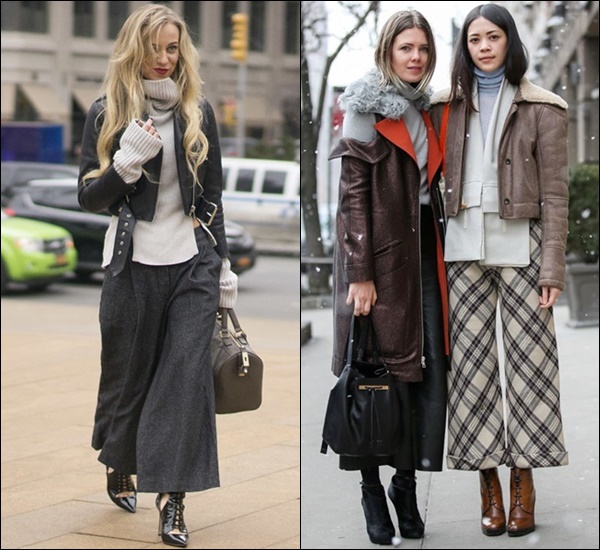 Winter Layering with Crop Pants for Super Stylish and Chic Look
Dress Down the Layered Outfit by Wearing Denim Jacket Below a Coat
Layer Your Cozy Poncho or Blanket Scarf for a Cool, Chic Upgrade
Make a Great Outfit with Summer Dress underneath Sweater and Coat
Spark Your Style Creativity by Pairing Jumpsuit + Basic Top + Blazer + Cape Coat
The Classic Winter Layering between Plaid Prints, Neutral Colors and Boots
Abuse A Girly Layering Look by Giving a Touch of Pink (Neon or Pastel)
Street Fashion Layering Outfit Monochromatically
Never Underestimate the Power of Layering Technique – Wear Your Spring Summer Outfit for Fall and Winter by Adding More Layers Into the Look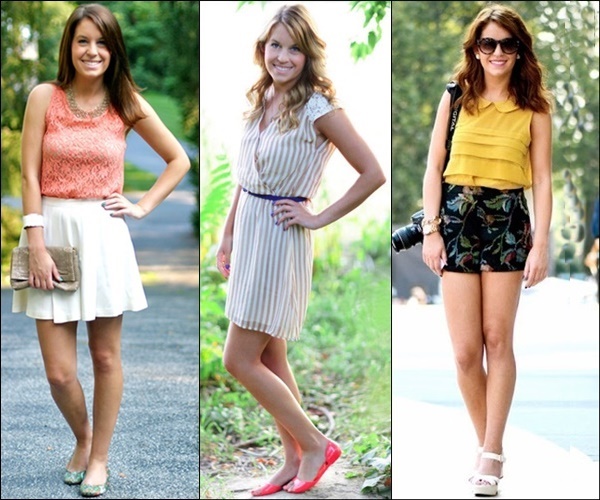 Fall Winter Fashion Style Warm and Cozy
Picture source: chicisimo (Click each picture at chicisimo to get details of the outfit or to visit the blogger's site)