Dressing for cold winter days is all about figuring out how to stay warm, comfortable, and cozy, yet still looking cute at the same time. And the key is a warm layering strategy, whether you're dressing for work, the weekend, or for a casual night out. However, there are many ways to layer clothing; some of them are great ways of making your outfit different and personal, while others can make you look messy and bulky. Check out these super easy tips and styles on how to layer clothes, with outfit ideas included.
In theory, layering is a pretty simple thing to do, add a cardigan over a tank top, or pair a dress with a blazer. But if you want to take things to the next level, a perfectly layered look will give simple outfits a touch of the unexpected, and you'll never run out of things to wear. Just don't play it safe! You can always mix patterns and colors when layering
Quick and easy, the first lesson in layering is to make sure that every layer fits really, really well. And secondly, just follow these steps: (1) Start with the basic, (2) then add one or two layers, (3) next, team with coat or jacket, (4) and finally, sprinkle on your accessories.
1. Start With the Basic (Inner Layer)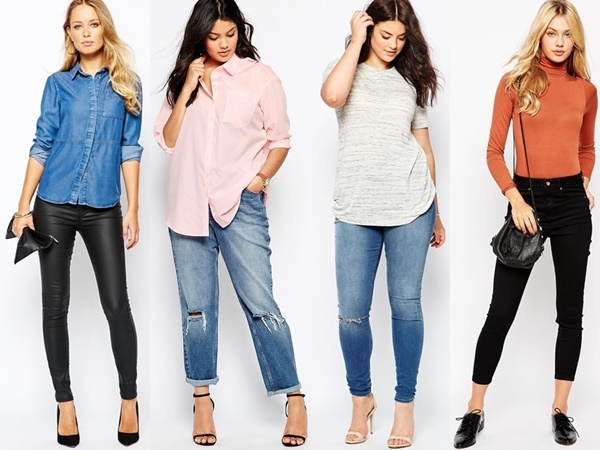 When it comes to the basics, think of this as the foundation to your outfit. It can be anything that is lightweight and form-fitting, from sleeveless to long sleeved, from collarless, to collared, to turtle neck, including button-ups, chic tank tops, crop tops, dresses, or even jumpsuits.
If your outfit foundation is a dress or a tunic, choose a dress with a nice silhouette and well fitted. You can also turn a dress into a skirt by wearing a top over it. Dresses that are tapered at the waist work best for this so you don't end up with a boxy, baggy look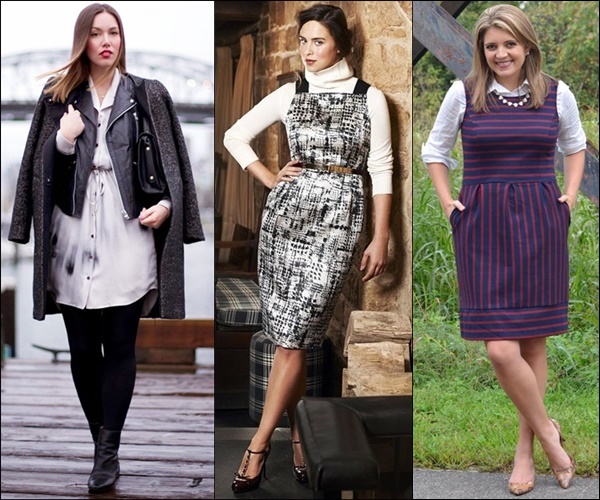 Pick your inner layer simple and preferably in neutral, solid colors, or you can go with easy print such as stripes, ginghams, or plaids, while chambray button-up can also be an option for a more classic look. Choosing a basic color at the start will give you the freedom to inject some more color into step 2.
2. Add More Layers (Middle Layer)
For your second layer, think of warm and comfortable knit clothing such as a soft cardigan, vest, or sweater. A crop top over a tee can also be an option for a more playful look. If you're going for a polished and professional look, layer a sleek cardigan, a tailored vest, or a waistcoat over a fitted top.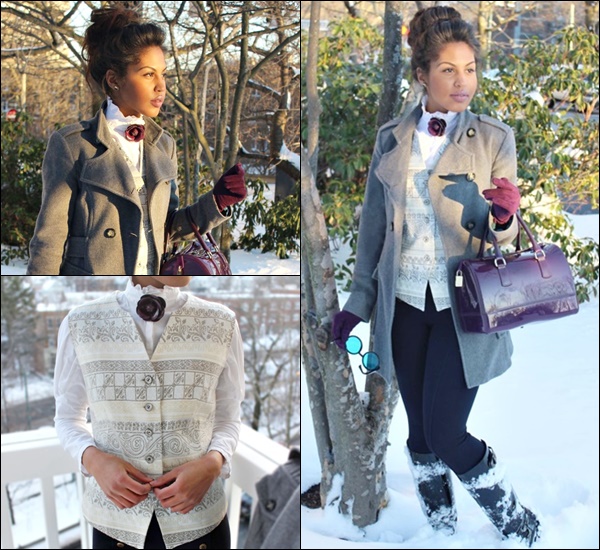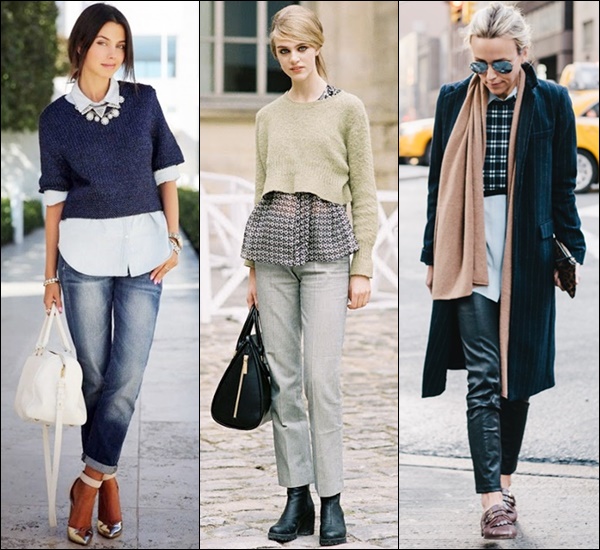 Your long sleeved button-up is a perfect layering tool that can be treat as the inner or middle layer – layering under a sweater (vest or cardigan), or layering over a top or a dress (open and tied). Or, you may go for a versatile chambray shirt and denim jacket combo worn over a dress or a casual top for an instant casual chic style.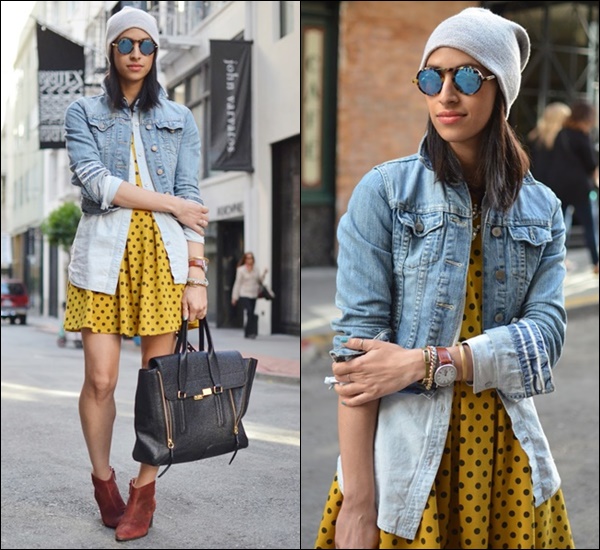 If you're into color, this can be a great opportunity to add a flash of color and texture to give your outfit more intrigue and dimension. Try a sweater with a bit of a print or embellishment to add some interest to the look.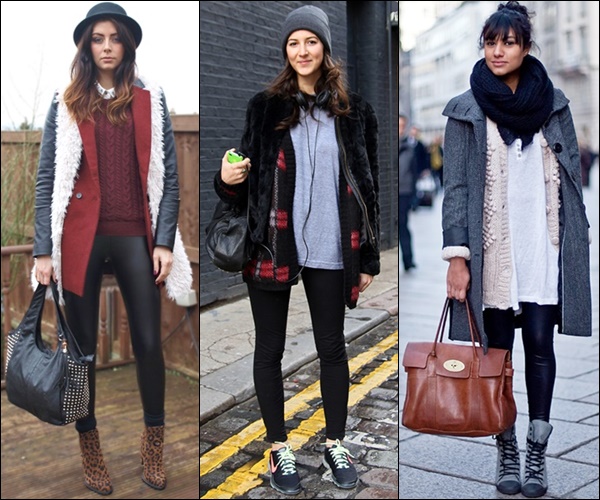 Although these second layers can be heavier or thicker than the base, try to have your middle layer as lightweight, clean, and close to the body as possible. This layer can be a bit less form-fitting. As long as it fits over your first layer without too much hassle, you're good to go.
3. Team with Outerwear (Outer Layer)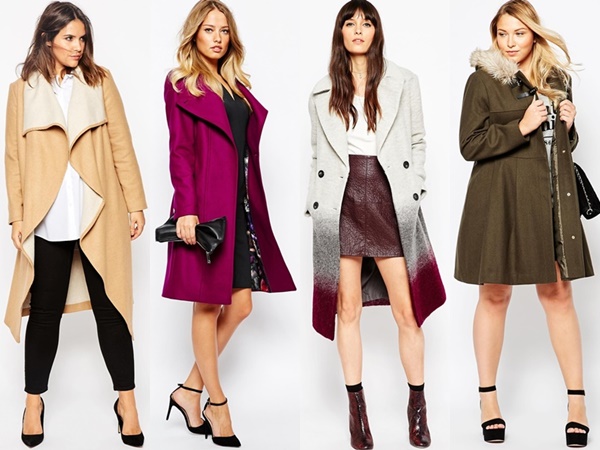 This will be your final, outer layer, and can be any outerwear staple you have – with something open in the front. Opt for piece that creates depth, such as oversized coat, leather jacket, fur coat, poncho, cape, etc. Make sure your outfit works as a whole, even once the outer layer is removed.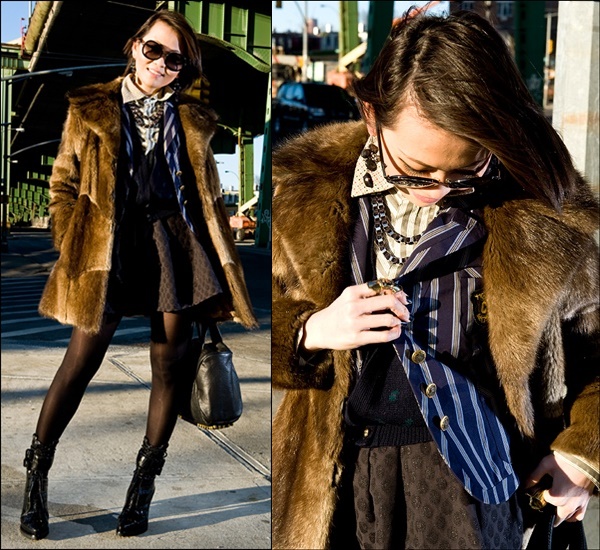 Depending on your personal style and how cold the weather is, you may add one or two more pieces over the basic when you're inside, then add again with another layer such as an oversized coat when you go outdoors. Right there you have four layers all together and you are still going to look very clean and pulled together.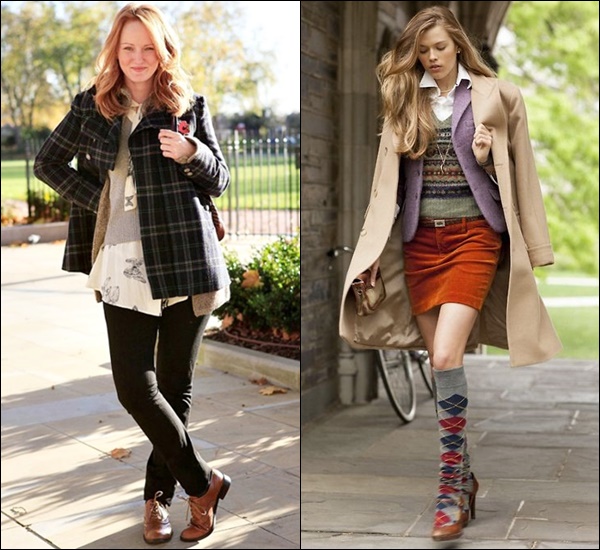 Just make sure when you add every extra piece on to the outfit, think of balance by pairing every item accordingly between weight, length, and size of each layer, as well as the right matching colors, textures, and prints, along with the right accessories and jewelry.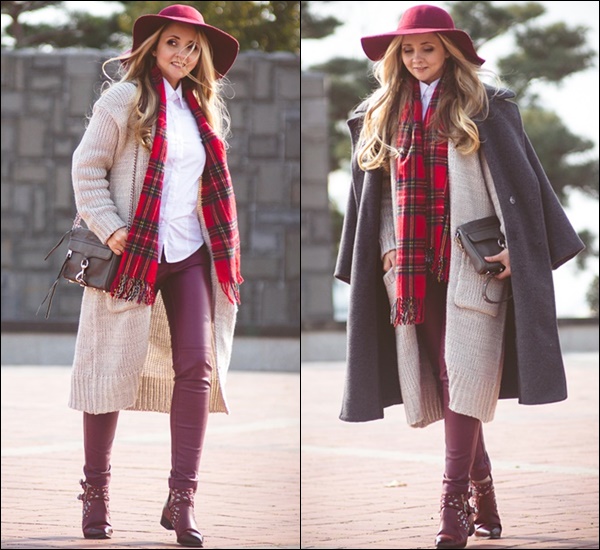 4. Finish with (Winter) Accessories
If you want to, you can always pull off some chic accessories – especially for the winter such as a beanie and a scarf, or various jewelries such as bracelet, necklace, earrings, etc. If your layered outfit is already busy, try to stick with simple accessories like stud earrings, plain necklaces, and thin, light scarves.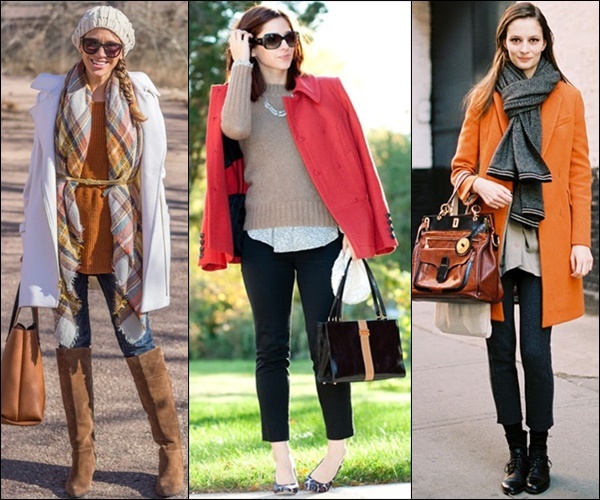 If you chose mostly neutral colors, add a pop of color with a bright scarf or flashy necklace. If your outfit is already bright, counterbalance this with a pair of subtle, dark earrings. Vary the texture and shape of your accessories to add further interest.
In case you're stuck for wearing layers with the same colors from head to toe. Especially when you are wearing the same clothes all the time because it is cold and you fall into that style rut. Accessorize. Wear earrings or jewelry that is where you bring some color and some interesting looks to your layers.
Scarves are a great layering piece, particularly in the winter. They'll keep you extra warm and also make the outfit look complete. it's always fun to learn different way to wear a scarf. Learn how to pull off a scarf via "Ways to Tie a Scarf in Many Styles for Different Occasions"
Check more style inspirations on how to layer your clothes, and learn "Layering Your Clothes : Easy Fashion Tips, Styles and Ideas" for more quick layering tips.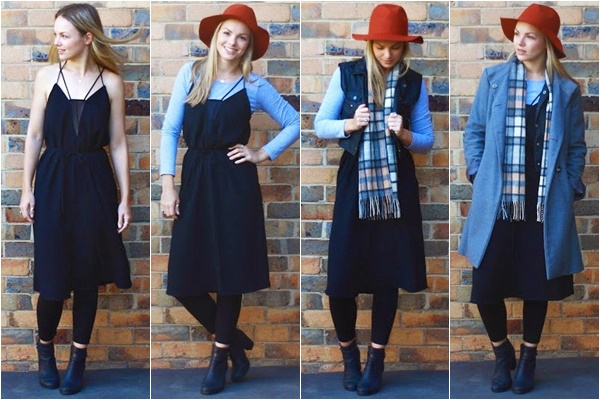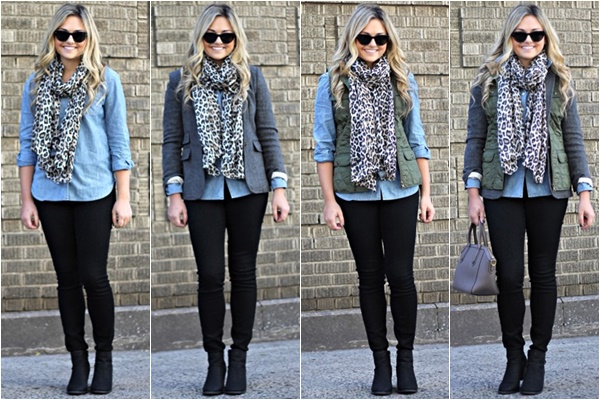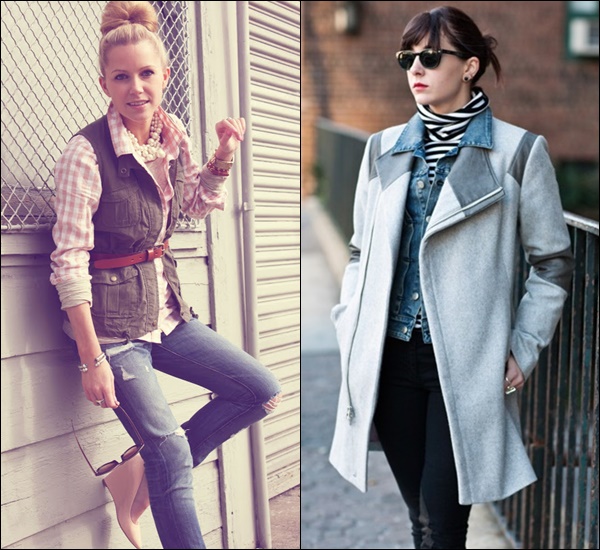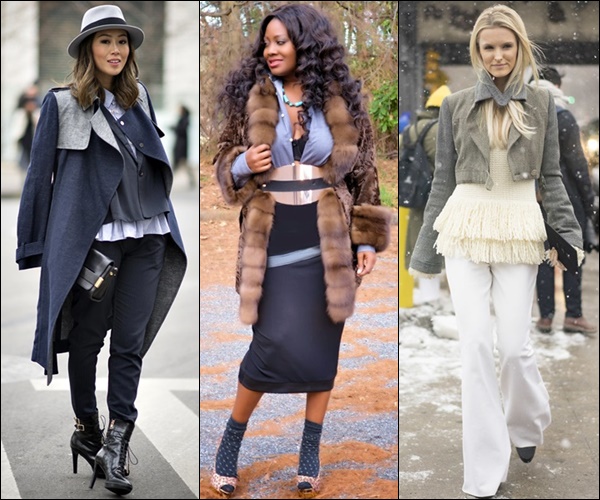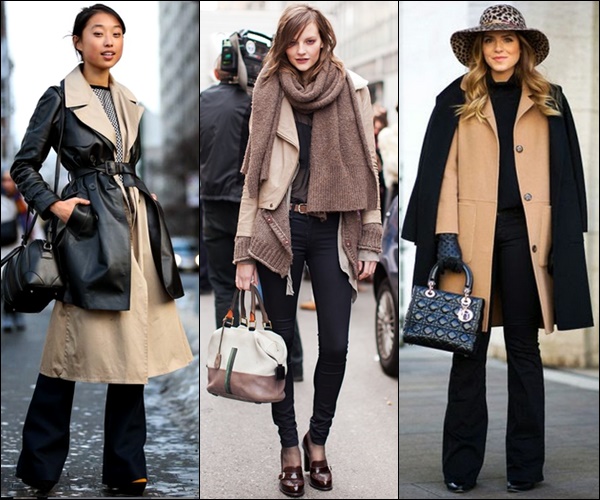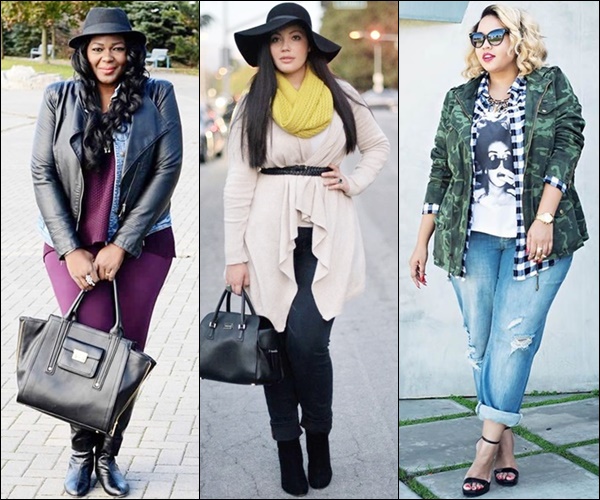 For full-figured ladies, check out video below for a great tip and stylish idea of layered outfit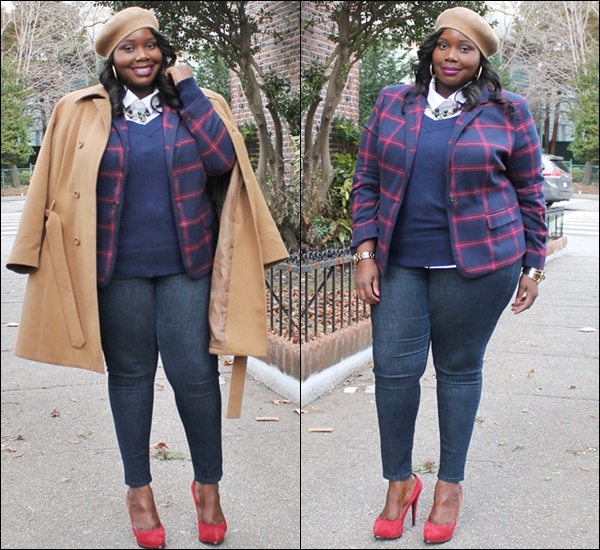 Picture source: chicisimo (Click each picture at chicisimo to get details of the outfit or to visit the blogger's site)