Every woman has their own characteristic facial features and body shapes, and when it comes to choosing an outfit, it's the neckline that is likely to make all the difference between a look that flatters your figure and face, and one that accentuates your less-than-perfect parts. Without a doubt, when choosing the right outfit to flatter the most – to make the look appears taller, slimmer and more stylish – women are required to look for necklines that complement their body frame, wardrobe and lifestyle.
Whether taking the plunge or cover up, V-neck, boat-neck, halter neck or strapless, necklines have the ability to remove pounds, as well as to give an air of sophistication and lend comfort – or do the opposite. You have to factor in your bust size, neck length, height and even face shape. Learn some of these guides to discovering which necklines work for you, and which should be avoided by one specific frame.
If you are considered plus size, check out plus size fashion tips and ideas "Plus Size Fashion Tips : How to Find the Best and Most Flattering Neckline"
Different Types of Necklines
V Neckline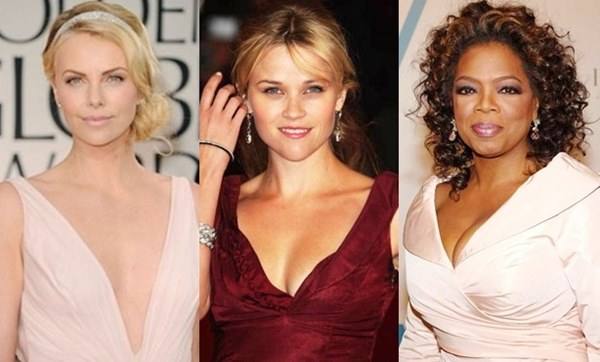 Because it gives vertical impression to the outfit, this types of necklines can create a leaner, longer, and taller silhouette. It's universally flattering and popular for all figures, as it can create a balanced look, not only draws the eye upward to the face but also enhance the neck and elongate the body. Plus, there's also versatility in a V-neck because you can lower or raise the V with a button-down shirt.
Especially for those who have broad shoulders, thick torsos, or short necks, this neckline is well suggested. But overall, depending on cut of the neckline, whether you are petite, skinny, or plus size, the V-neck flatters almost every body shapes. And for those with a large bust, watch the cut. A very high V can make a large bust look saggy, while a plunging V can be too revealing, while a wide V balances out pear shapes.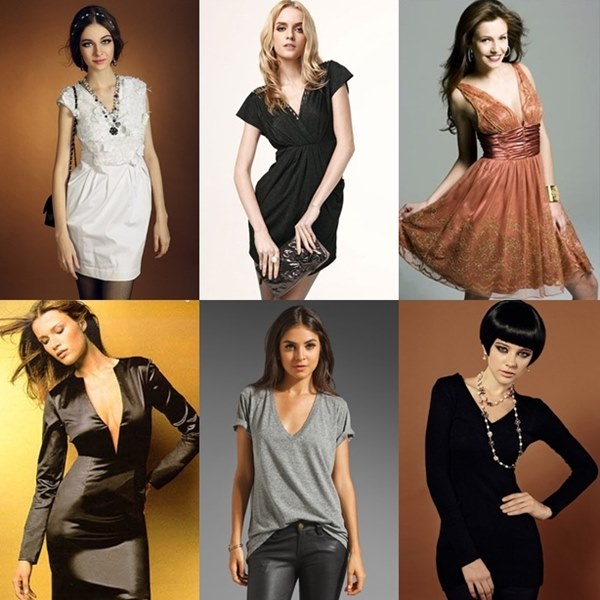 Suit for almost every body type and size, but best recommended for:
– Those who have a large bust or like a little cleavage
– Full figured women as it give vertical illusion to the outfit which is good for
– A good bra gives maximum uplift and a great cleavage, which look fabulous with this neckline
– Short neck and broad shoulders as it draws attention to the center
– Wide, round, and square jaws as it elongates face shape
Necklace Suggestions:
Choose necklace with contrasting shape (a round pendant or bead strands) and make sure it sits above or slightly above the V, or far below the V.
Square Neckline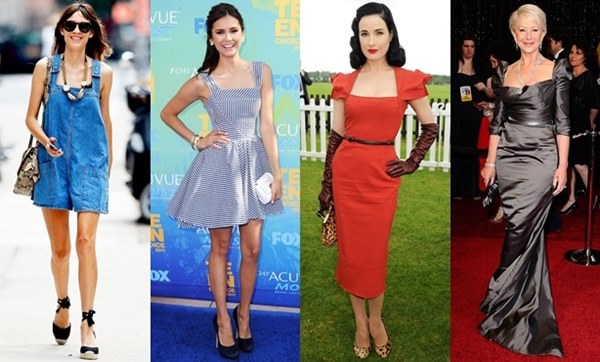 Collarbone and décolleté region is one of the most alluring parts of any woman. Not to mention, wearing an open neckline – including square neckline – that shows it off is going to make most women appear longer and leaner. Basically, these necklines are suitable for all body types, but obviously you have to take into consideration each body type. For example, they are good for women with big bust since they provide a sophisticated frame to the décolleté without revealing too much cleavage
Women with firm necks and great skin (mostly younger women) also look great with square necklines, since they show off a lot of both. This types of necklines also helps to elongate short neck and narrow shoulders. And if you are a skinny girl, petite, or small chested, make sure to wear a fitted square to bring the illusion of curves to your bustline, plus don't forget to fill it out a bit with a padded bra.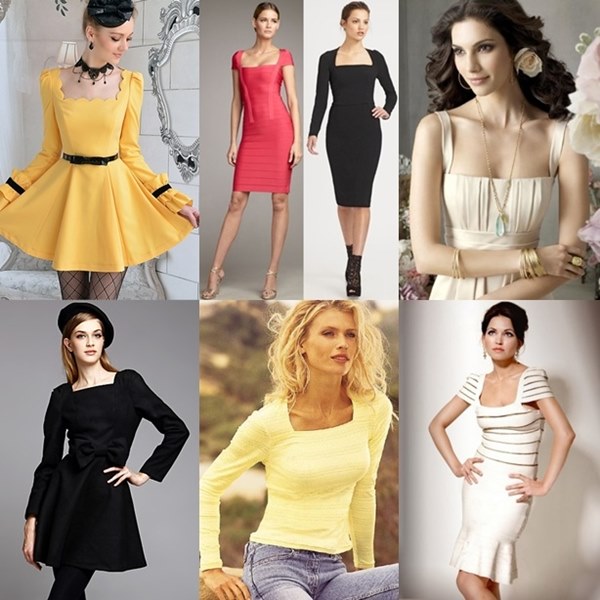 Suits for almost every body type and size, but best recommended for:
– Round face to balance out the roundness.
– Pear shapes as it helps to give the shoulders a broader look
– Fat and short neck as it elongates your upper body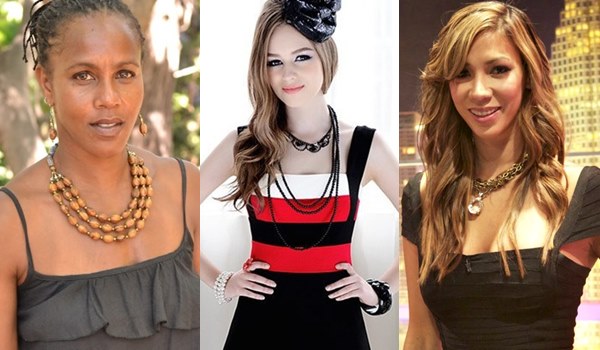 Necklace Suggestions:
Look for pendants with round shape to harmonize the neckline's shape. Short layered chains, chokers, a dainty necklace, or a short chunky necklace are also good as it creates a structured round curve to complement and balance the square shape.
Turtleneck (High Neckline)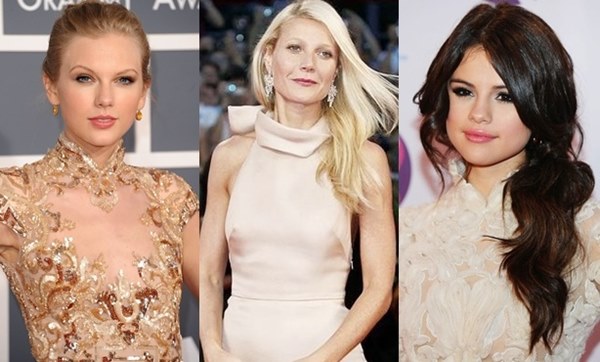 These necklines, especially the turtlenecks, have an extended tight-fitting high collar that tends to create volume in the neck area. A true turtleneck that hits a couple of inches below the chin will whittle away your height, making it best for those who want to offset a long neck or face. But remember that these can also create what Minaker calls a "floating head," where your head looks detached from the rest of your body.
Among varieties of neckline, this shape can be considered as one type that needs greater attention. Make sure to give room between the top of the turtleneck and your chin to avoid that "floating head" effect. Length proportion is key when wearing a turtleneck. Fold it under and adjust the length rather than folding the top of the turtle over. Or look for high collars with details to give more accents and dimensions to the neck area.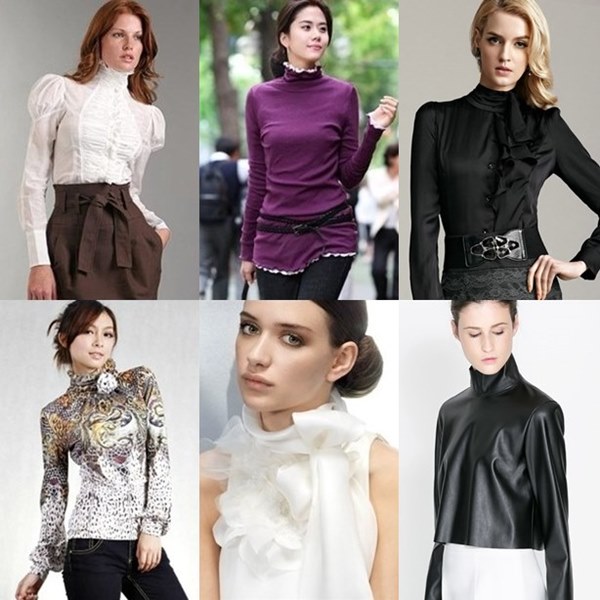 Suits for almost every body type and size, but best recommended for:
– Those with a long face or thin neck
– Small chested women as you will benefit more from high necklines. Bulk or volume in the collar line area – including turtlenecks – are great features if your neck is relatively thin or long too
– Square body shape or those with narrow shoulders and faces take most benefit from this neckline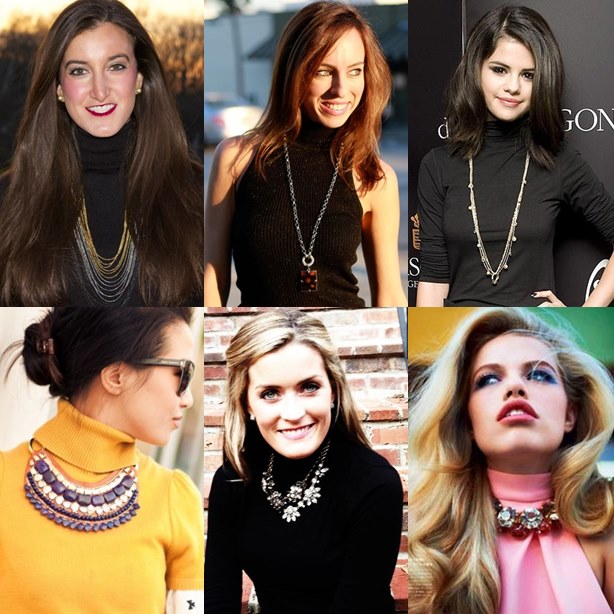 Necklace Suggestions:
This neckline fits the most with long necklaces and not too chunky, especially if you want to drag the attention away from the bust area. On the other hand, since statement necklaces are now one of the hottest trends to pull off, yes, you can still rock a statement necklace even if your neck isn't exposed. Chunkier pieces look cool and modern when worn over your turtleneck.
Scoop Neckline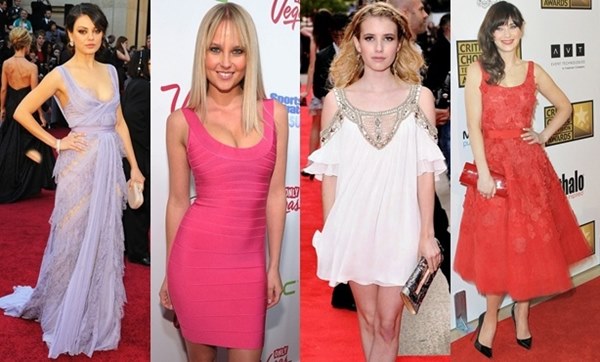 Generally, these can be worn by almost every silhouette. This neckline displays the collarbone beautifully and elongates a short or thick neck, but depending on its cut, different body type has different width of scoop. A wide or large scooped neckline on a shirt, for example, tends to flatter women with narrow shoulders since it makes the shoulders appear wider. It also fits better for smaller chests or women with athletic body types
As for bustier ladies or those with broad shoulders, they can do a smaller scoop to disguise their large bust area – unless they want to show much of their cleavage. While large scoop necks create curves, a low scooped neckline can also give the illusion of a longer neck and is flattering to those carrying extra fat under the chin. However, the curvy neckline also highlights a round, full face.
Best recommended for:
– Short neck, long face, or narrow shoulders as it gives the illusions of longer and wider look
– Hourglass shape as it creates a balanced look between upper and lower body part
– Great to create an illusion of large bust.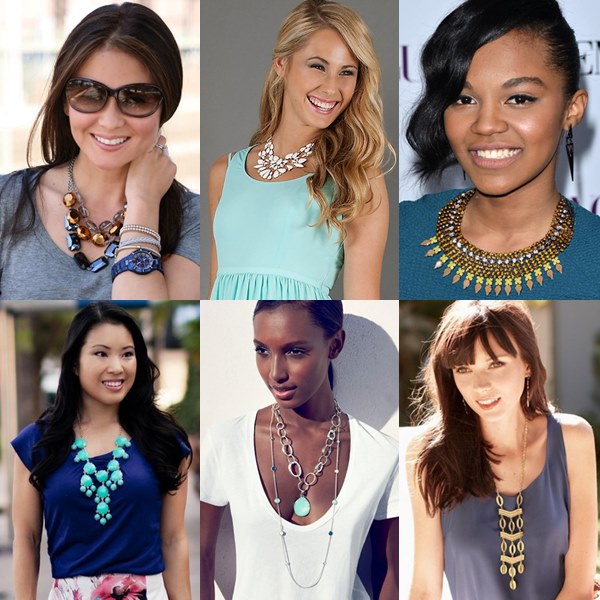 Necklace Suggestions:
To bring emphasis down, they are best paired with a feature necklace that mimics the scoop. Fill in the space with multiple strands of beads or larger scale pendants. Or you can also do with a long plunging chain necklace for bringing eye-attention to the center
Sweetheart Neckline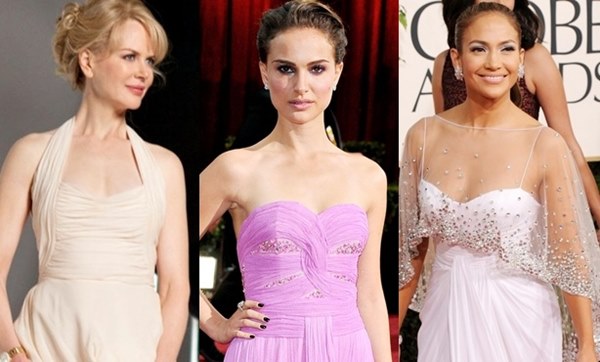 Just like its name, a sweetheart neckline forms two curves like a type of heart shape at the bust line that rise over the underarms and reach high over the breasts. Since this neckline has a shape to provide considerable coverage to the breasts, this works well in accentuating cleavage and perfect for large busted ladies. A sweetheart neckline gives a lot of room to work with since the shoulders are mostly bare – especially if it's strapless.
The best thing about this shape, it visually elongates the face and provides proportional balance to the overall silhouette. The shape is quite different from a V neck, although it may somehow appear the same to some people.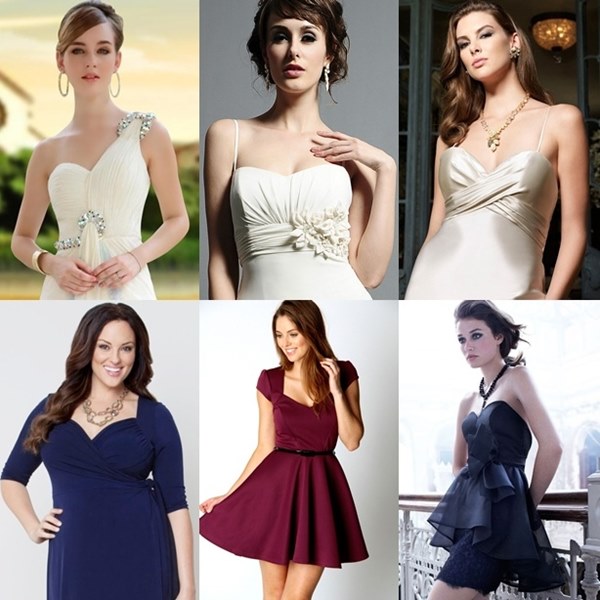 Suits for almost everyone, but best recommended for:
– Busted ladies – to accentuate cleavage
– Short chin and neck
– Angular face shape as it balances the contours of the sweetheart
– Petite women with small breasts and narrow shoulders may wear them to show more curves
Necklace Suggestions:
Since this neckline has a flirty style, opt for a statement necklace to give that modern touch, chunky necklace, pendant necklace, and it can be simple or bold. A curved necklace that has width will balance the open décolletage of this neckline
Strapless (Tube)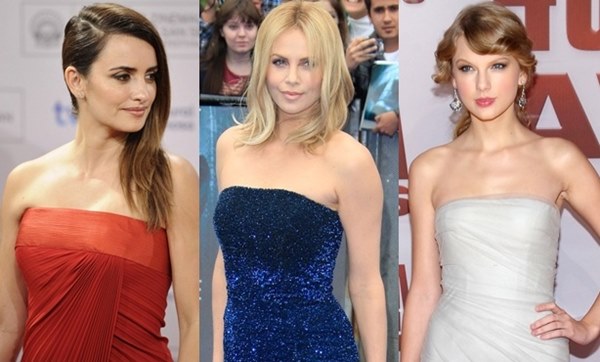 It's one of the most favorites among women and is widely used for cocktail party or special occasion. Because it shows great value around neck and arms area, a strapless top tends to be most flattering on women who have wider shoulders and a small bustline. In some cases, this neckline doesn't fit all body types. In fact, because it leaves shoulders and arms fully displayed, women with medium or small breasts – preferably thin – take most benefit from this look.
On the other hand, if you are with curves and full chested, it's actually fine to go bra-less as long as you know how to pull the look off with comfort, confidence and elegance. Go for seamless shaping garments or a strapless bra with great support. Stay clear of clear bra straps and uncomfortable sticky bra pads. Women with petite figure, however, can also invest in this neckline to give longer and taller silhouette. A strapless style also helps to elongate the neck.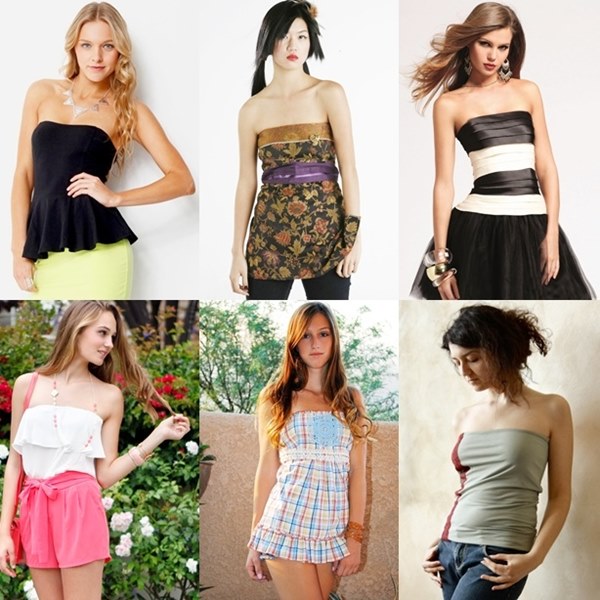 Suits for almost every body type and size, but if you are busted lady, just make sure you have good support throughout the day. This is best recommended for:
– Long Neck
– Well-toned arms
– Good Shoulders
– Medium Bust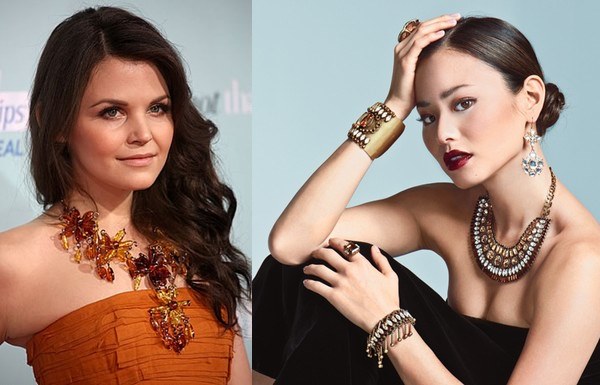 Necklace Suggestions:
This neckline looks great with chokers or short pendants, leaving your lovely décolletage bare. For a more dramatic effect, opt for statement necklaces or chunky ones. If you want to go for long necklace, choose a simple necklace with small beads, so that it won't competes the eye-catching look brought by your strapless.
Continue the article to "Knowing the Right Necklines for Your Face and Body Shape (Part 2)" for more neckline guides