Although some style experts say that the key to wearing medium rise boots is to make sure your skirts and dresses sit above the knee – in other words long or midi skirt won't look good with mid-calf boots – I do believe we can still fashion any outfits we found flattering – long skirts, skinny jeans, flare pants, flowing dresses, etc. – as long as it fits perfectly, making us comfortable and confident. Find out some easy and stylish ways to wear mid-rise boots for all different occasions.
And obviously, even mid-calf boots are great with long skirts or dresses. Heavy heels complement long skirts and dresses perfectly while slouchy boots are best to bring those '70s vibes back when paired with long skirts or dresses. Try it! Go chunky to offset longer silhouette. However, because chunky boots usually have already taken much attention to your outfit, make sure you put a balanced look by wearing skirts or dresses in simple colors or patterns. Don't put a beat-up boot with your tiered skirt. Save your rough-and-tumble footwear for jeans.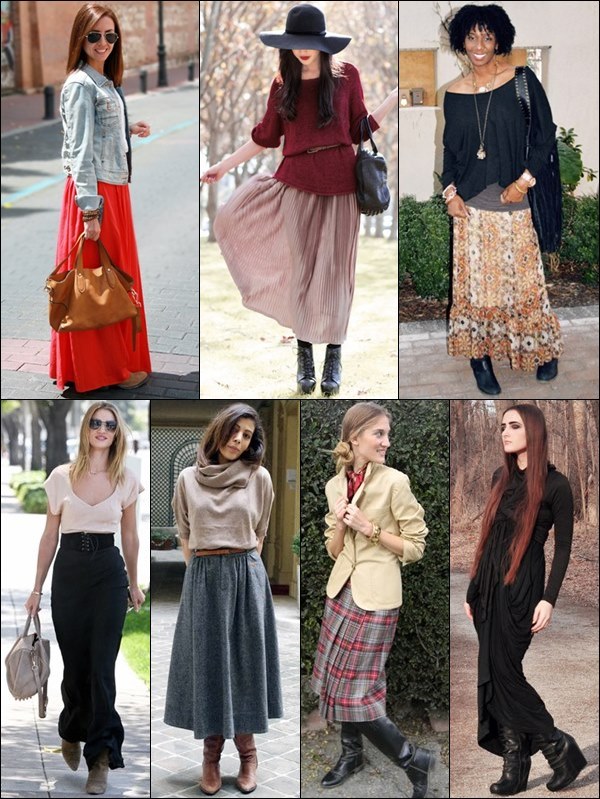 When wearing a fuller skirt, it's more refined for your hem to fall just over the top of your boot. With a fitted shape, allow a few inches between your hem and your boot. The same rule applies to coats. Calf length boots vary in shaft height. Some styles work better when the tops finish under the calf, while others are best a little higher on the calf. Generally, wider calves look best when the shaft finishes under the widest part of the calf.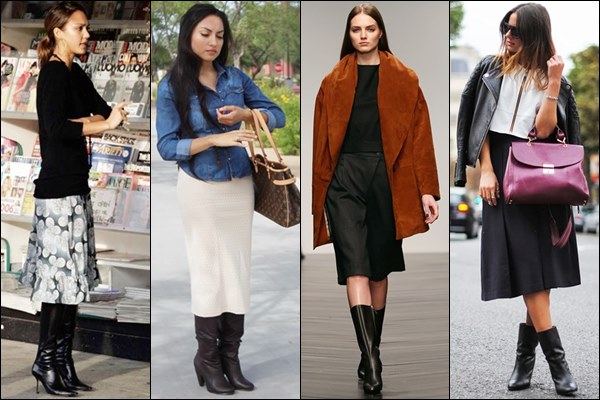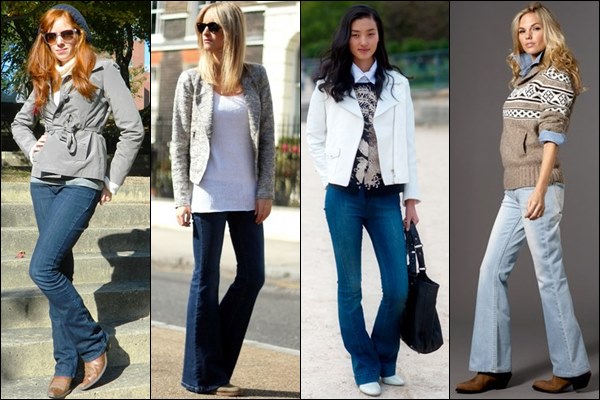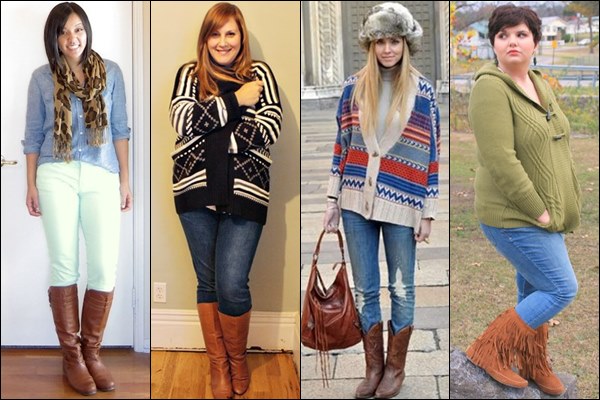 As for other styles, rock your boots with skinny jeans tucked into the boots. A classic, straight cut boots makes them easy to slip in and out of, and they're perfect if you want to put your jeans inside. The looks are a little more casual but still refined. Or just leave them out by sporting your classic boots under a pair of boot-cut jeans, allowing just the heel and toe of the boots to be seen. Additionally, know that slouch boot volume bulks up a narrow calf, and can also flatten out a wider calf if the volume occurs underneath the widest part of the calf.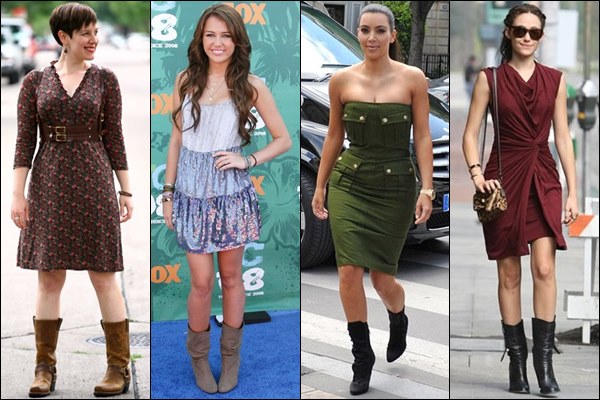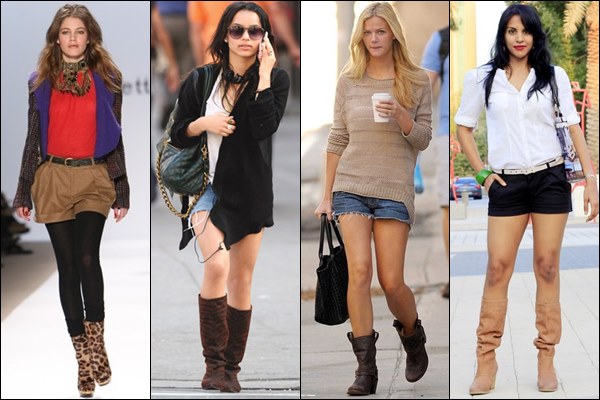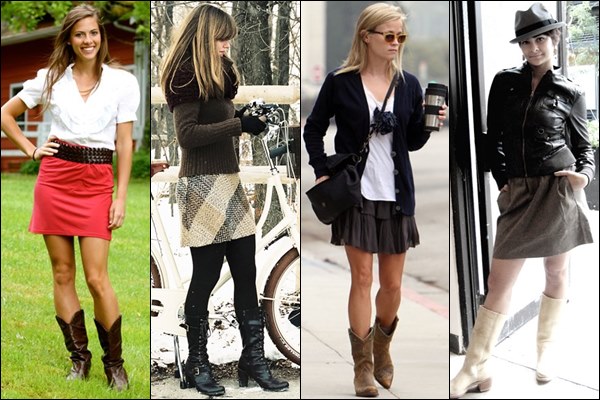 You can also wear a flat or low heeled style with a mini or shorts for chicer styles. A pair of leather boots with flowing frocks gives outfits a down-to-earth feel. Not to mention, socks layered underneath boots can also be a cute look for fall and winter, in addition to keeping your tootsies nice and warm. As always, mind the proportions of your outfit and aim to flatter your shape. In general: the higher the boot, the better. Obviously, if you want your socks to show, you'll need to invest in a pair that hit slightly higher than the rise of your boots, for example knee-high socks for mid-calf boots or over-the-knee socks for knee-high boots.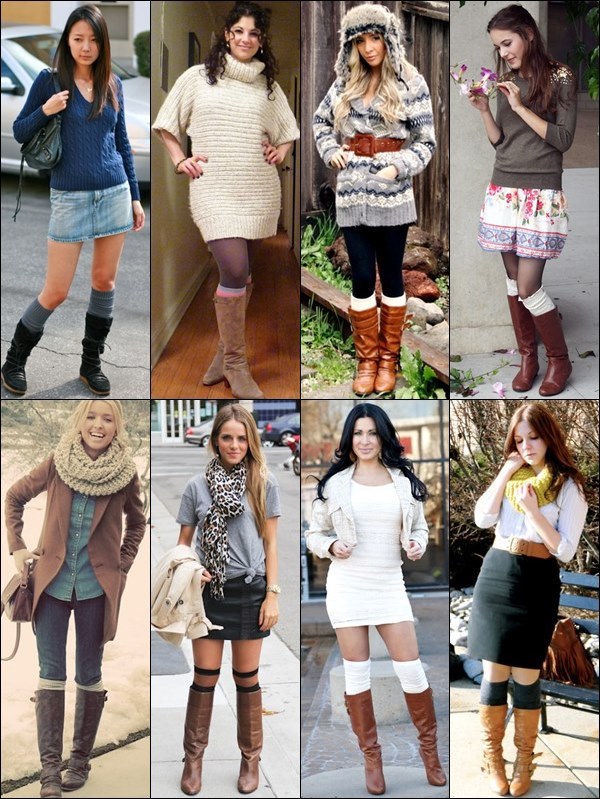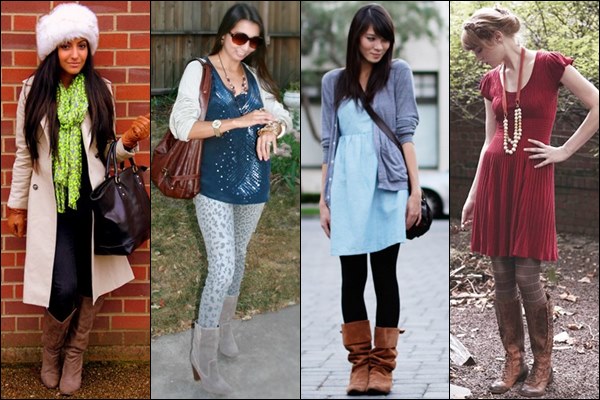 For a more elegant look, invest in heeled boots for your valuable asset in adding back some length to your legs. Wearing boots that are a similar color to your legs, your hose or your tights will give longer silhouette to your legs. Think about wearing tights and boots of a similar color to create an impression of continuity of your leg from the boot cut-off point; this will stop your legs from appearing "chunky". Either way, you'll look more conservative and pulled together. Find some inspirational styles for wearing different variety of mid-calf boots on different occasions.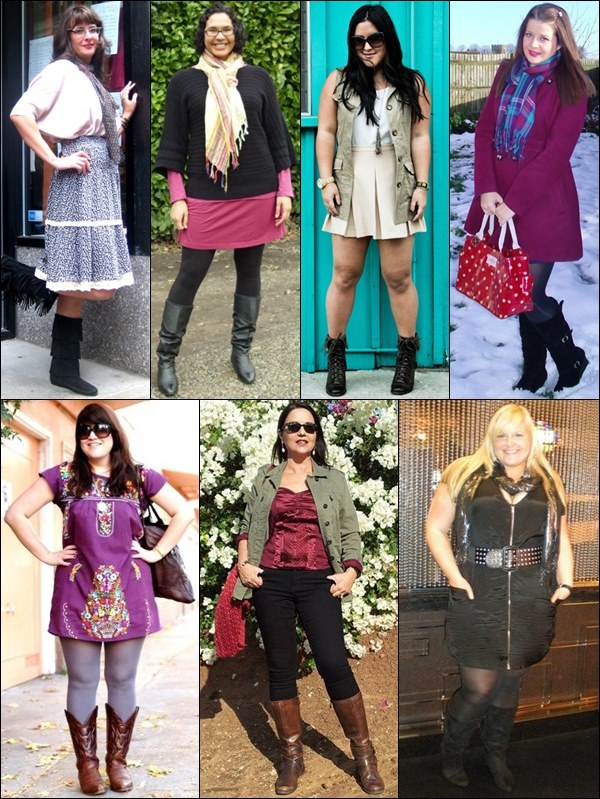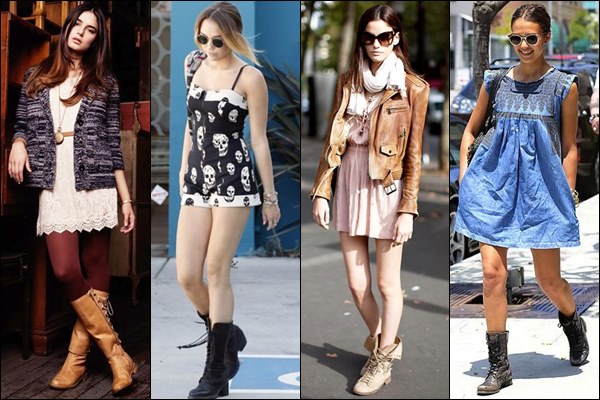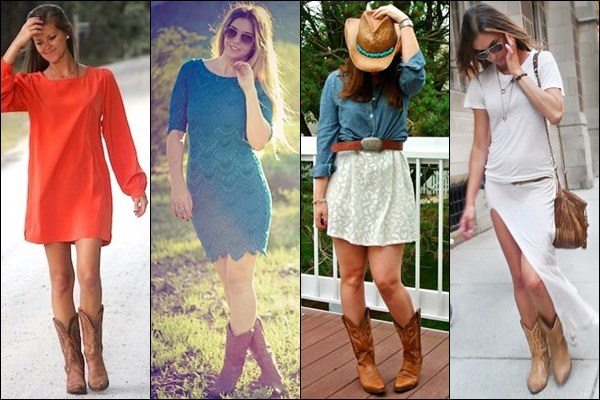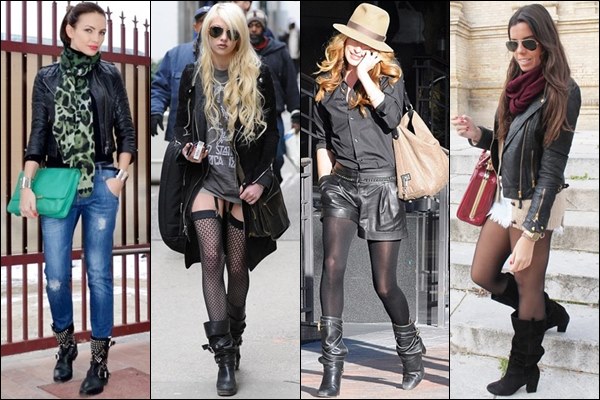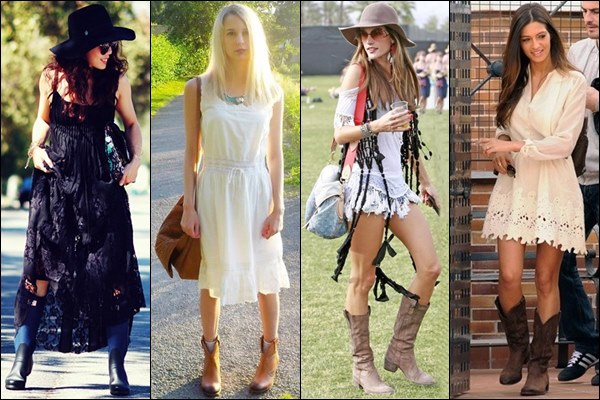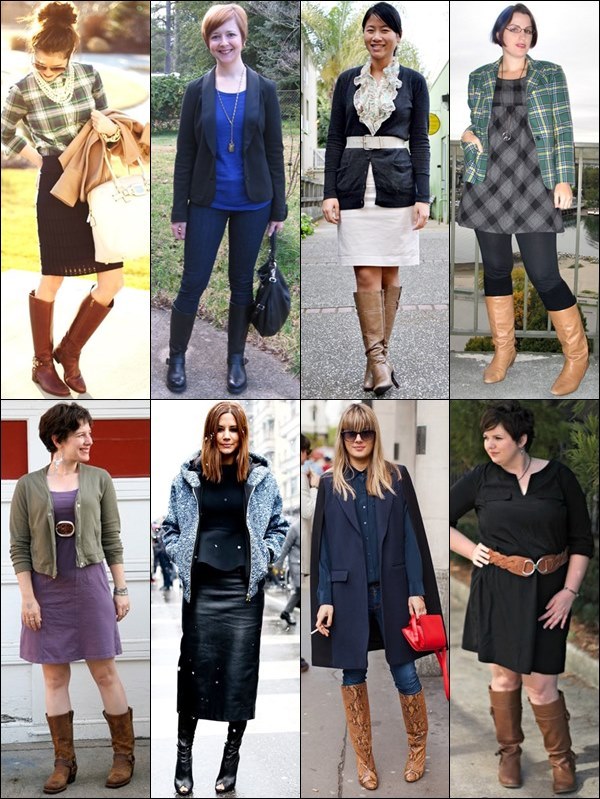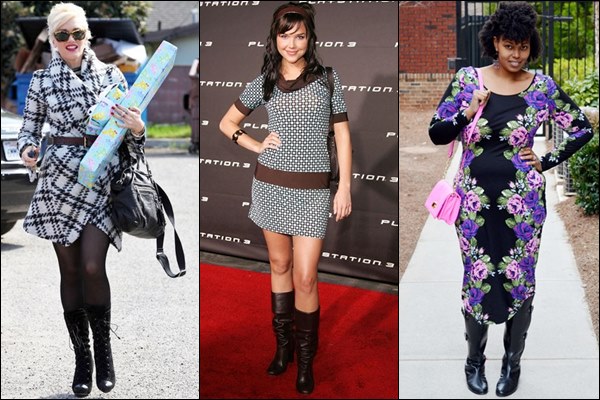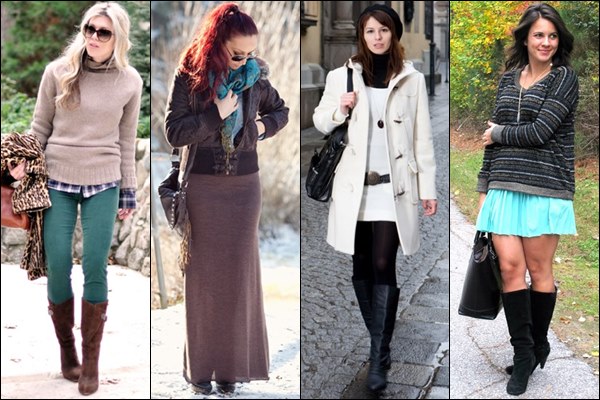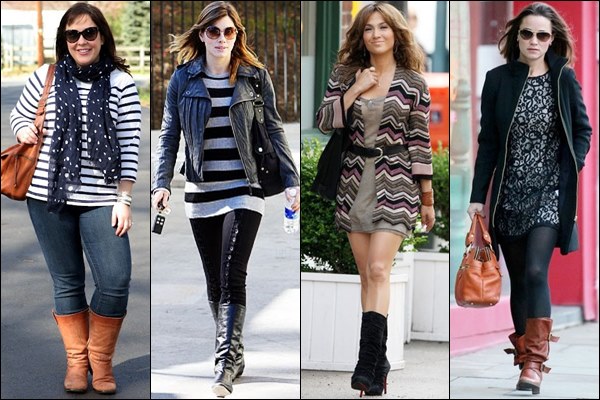 Learn different types of mid-calf boots via "How to Wear Boots in Various Styles and Heights (Mid-calf Boots)"