You love dresses. You love pants. And when you combine both, the whole dress-over-pants trend might be one of the most intimidating of the season, but it's a surprisingly easy thing to pull off. As it looks bold, yet doesn't make you look as if you are trying too hard, this tricky trend comes to offer you more fashion challenge to wear in many occasions – from date night to a day at the office, from winter to summer. Check out several style inspirations from the dress over pants fashion trend worn for different occasions.
One easy tip to rock the trend well is embrace layers, play with textures, and pay extra mind to color palettes and prints. Play around with you closet, explore your creativity in mix match combination, and you might be able to come up with some really cool combinations that include some of your favorite pieces in a different way. Learn "How to Rock the Dress-Over-Pants Look" for detailed fashion tricks and tips, and see how you can fashion the trend for different occasions through style ideas below.
Dress Over Pants for Dressy Cocktail Party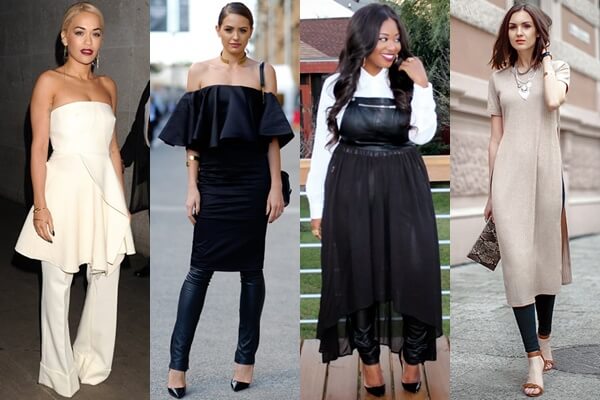 There is no official, fixed dress code when it comes to cocktail parties, while tradionally all cocktail parties are relatively formal functions. Opting for a cocktail dress is your safe bet for the occasion, which for the most part, cocktail parties are dressy-casual, so you can't go wrong if you pair your fancy cocktail dress with tailored pants, leather skinnies, or slouchy sleek trousers. Add the look with classy heels plus clutch, along with one statement jewelries such as bangles, earrings, or necklace – but make sure you don't overwhelm the look with the jewelries. Keep the balance right.
Dress Over Pants in Black Tie Formal Look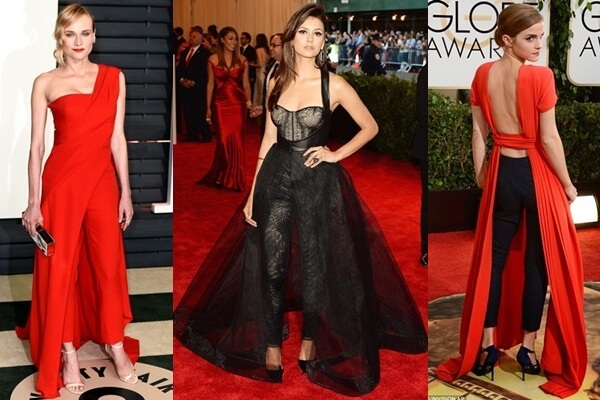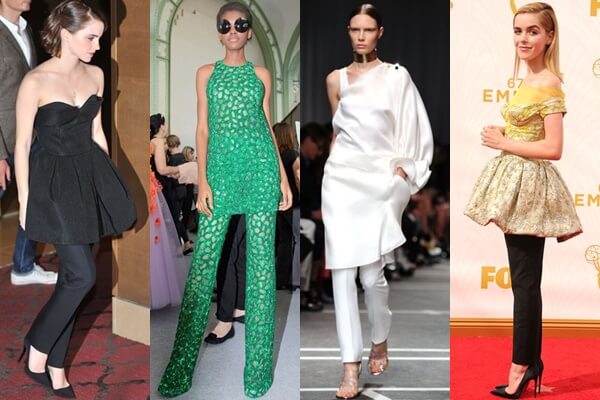 Wearing dress over pants for a Black Tie Formal wear is actually pretty easy, as you only need to add in one item or substitute another to get the look right. If the venue asks for a gown or an embellished cocktail dress, slip on a pair of sheer trousers underneath – or you can also pick a pair of slim tailored pants to look more classic. Just make sure to keep your slacks fitted and sleek, while your jacket – if you wear it – cropped to balance proportions nicely.
Dress Over Pants for Weekend
Weekend wear calls for extra comfort and style. It usually goes with simple shapes, neutral shades and roomy silhouette. So when you go for dress over pants, make sure you have your best comfort when pulling it off. Combine slouchy trousers or comfy skinnies underneath a tunic top then add a statement necklace or two. You may also wear sandals or flats for better comfort. Basically, you may choose whatever staples between dress and pants you love to mix and match dress over pants, but if you're not comfortable, you're not doing it right.
Dress Over Pants Fashion Daywear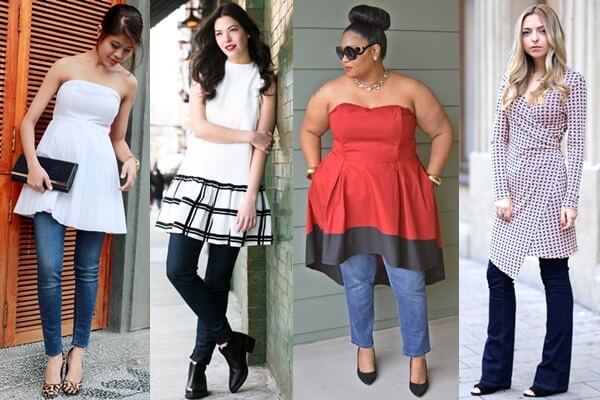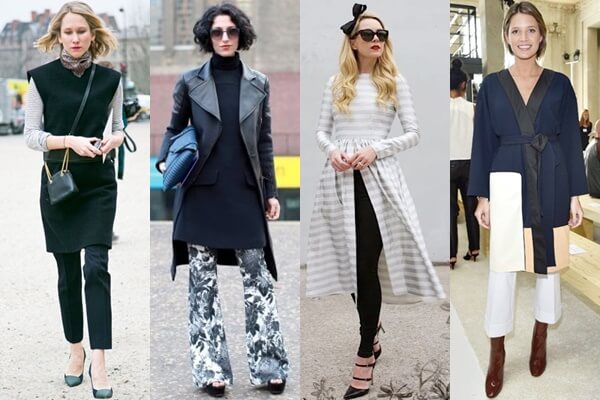 The trick to look stylish with this trend is to rock pieces you already have and turn them into a super-chic new look. Wear your favorite fit-and-flare dress – whether it's strapless, sleeveless, or with prints, pair it with a pair of slim-cut denim, then add heels for a more feminine and dressy look. As it's worn during the day, make sure your clothes, shoes and jewelry keep clean and simple.
Dress Over Pants for Casual Daywear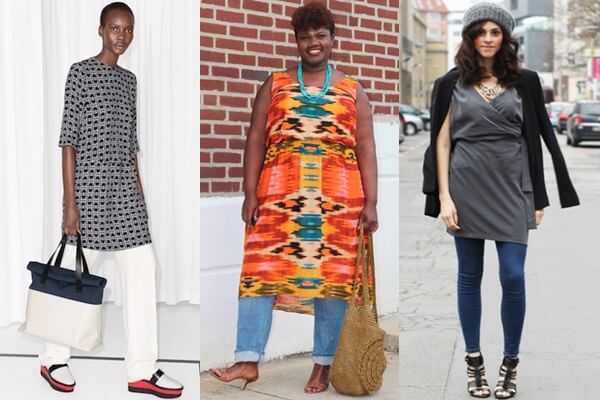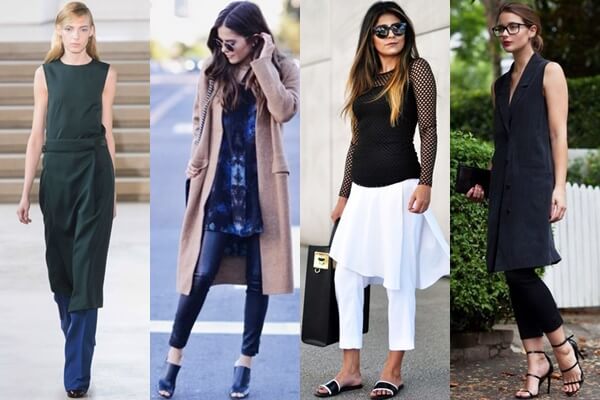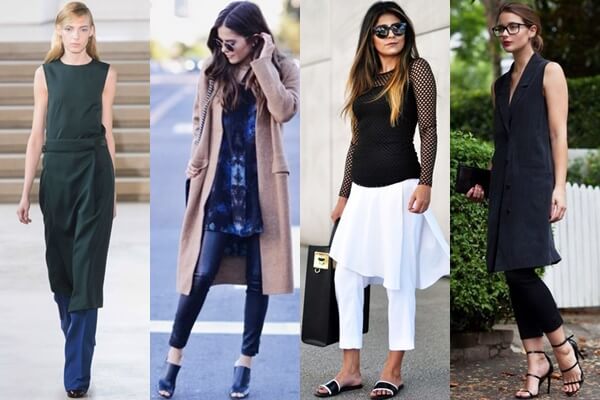 As it calls for casual wear, the best thing you can do to rock the trend is experiment, play, and trust your instincts. Just pick your favorite and comfy staple and mix-match it. Your casual wrap dress can be paired easily with a skinny and leather jacket, while your summer dress looks great with a pair of boyfriend denim or white crisp slack. These styles are a foolproof combination that you can wear casually on weekends.
Dress Over Pants for Night Out
Getting dressed to go night out isn't the same thing as getting glammed up for a formal dinner out. The vibe is sexier, and the perfect thing to wear is more likely from LBD to leather pieces. That little black dress works really well for such occasion as you can also grab your black leather skinnies to pair with and go for dress-over-pants. Add some fierce elements such as leather jacket, silvery statement accessories, and a pair of sexy lace-up sandals.
Dress Over Pants to the Office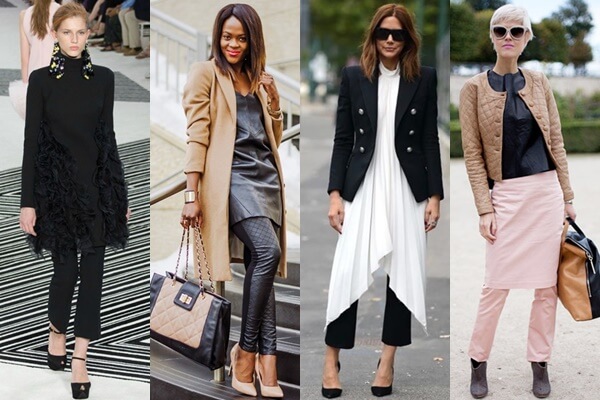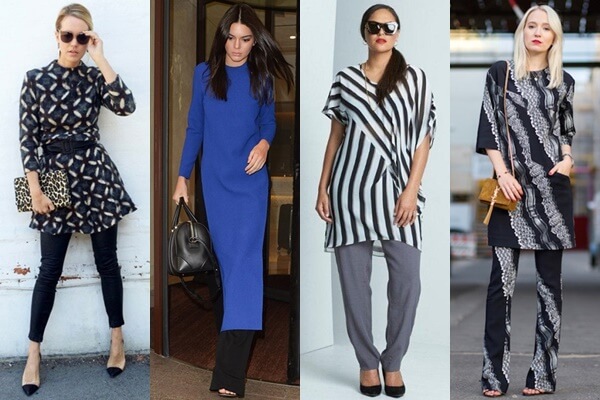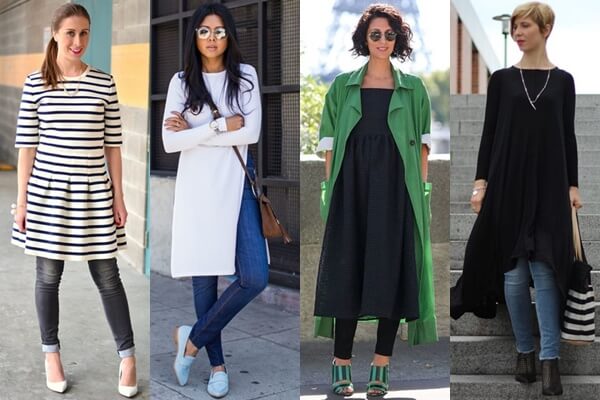 When you're dressing for nine-to-five, whether it's business casual or casual Friday, stick to rules of your work environment dress-code, which might different from one place to another. Pair your favorite pencil skirt with creased trousers in similar color tone then matched with basic top underneath a tailored jacket. Go easy on patterns and pick a combo in more neutral shades. Learn "Office Wear Fashion Tips What to Wear to Work from Formal Business to Casual" for general office wear fashion tips and ideas.
Dress Over Pants for Spring and Summer
Think lightweight and breezy. These definitely scream spring and summer that you have numerous style choices to try – from summer to cami dress, from maxi pieces to a long kimono-style dress. The real secret to doubling up is to make sure everything you're wearing has a similar aesthetic. If you prefer things slouchy and casual, toss your favorite summer dress over jeans, leather pants, or cropped pants. Just remember not to make it more complicated than it needs to be.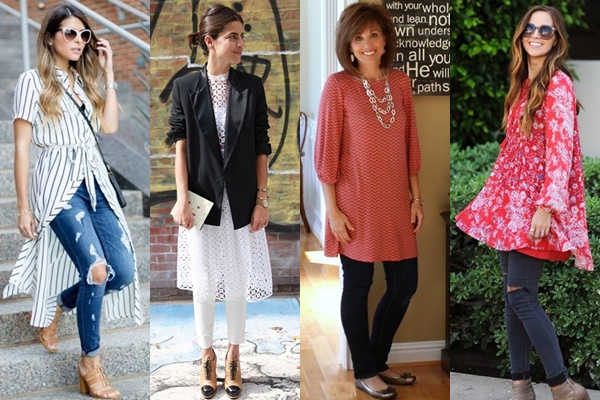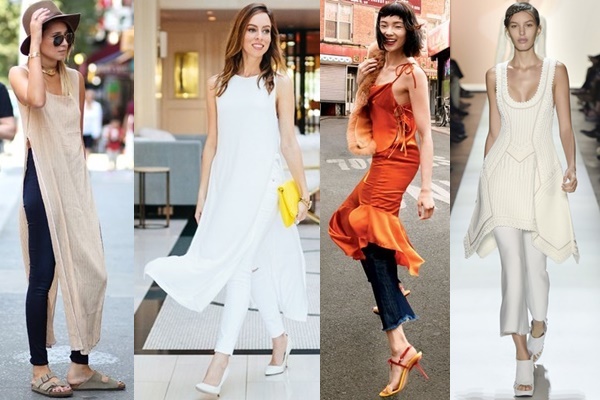 Dress Over Pants for Fall and Winter
If you thought your gauzy white summer dresses could not be reused for the winter months, try again. You can try a seriously cool bohemian look by wearing a summer dress underneath jacket and other printed dress along with simple leggings or skinnies and booties. As winter asks for more layers for additional warm, a little courage to mix and match your wardrobe pieces is what makes this trend feel purposeful and fashionable at the same time.