GabiFresh x SwimsuitsForAll has done it again! A well-known swimwear label, Swimsuitsforall, has tapped fashion blogger and designer Gabi Gregg once again for a fabulous, fun, and sexy bathing suits in sizes ranging from 8 to 24, called 'GabiFresh Nala Underwire Midkini'. For the sophomore edition of the retailer's Swim Sexy line, Gabi has designed stunning selection featuring a vibrant tribal print, cutouts and hidden underwire on a very fashion forward and flattering midkini top and high waisted bottom.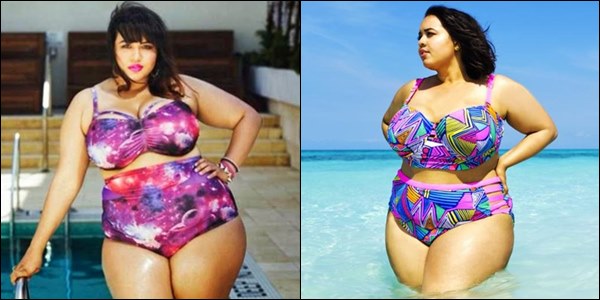 This is Gabi's second time collaborating with this plus friendly swimsuit company, after she coined the term 'fatkini' to describe her previous line. Featuring neon colors and vibrant prints to help add a chic sultry twist to the newest creations, Gabi proves once again that fashionable plus size swimsuits are not a far fetched, utopian concept. SwimsuitsForAll President and CEO Moshe Laniado says of the new collection "We wanted to provide a fresh collection inspired by a woman who is stylish, confident and fun. Gabi is very much that and a pretty great designer to boot."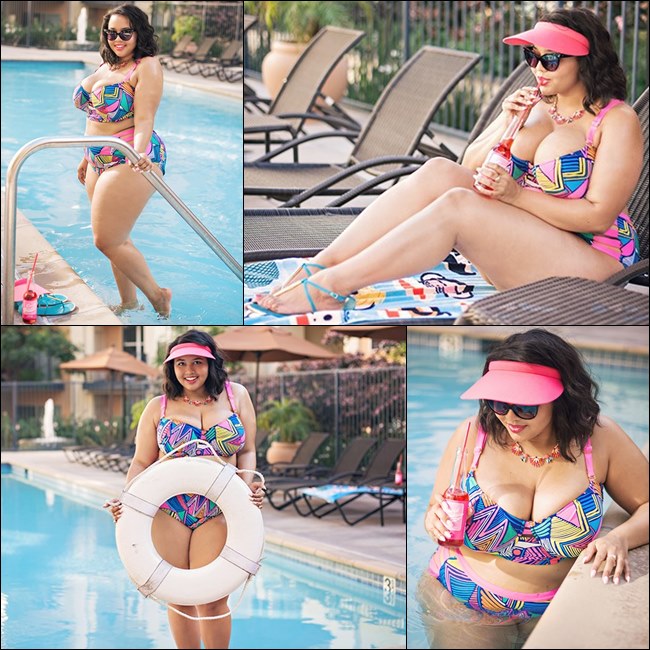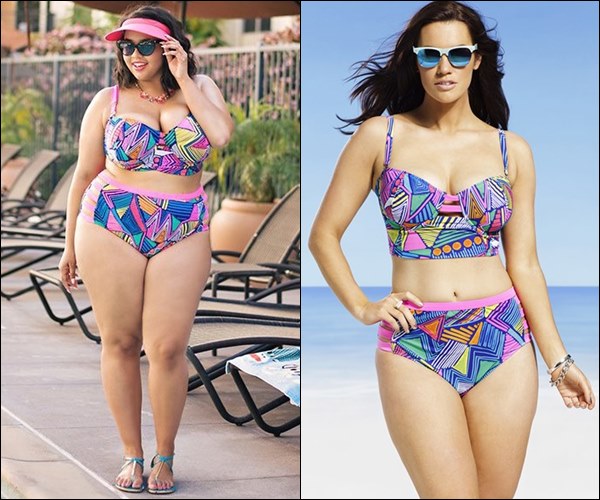 For this 2014 offering, the plus size fashionista brings Plus Size Bikini collection featuring 2 piece set of longline bra – that comes with removable straps and underwire for support – and cutout high waist bottom. Plus, with the pocket friendly price of $58.50, you're also allowed to select the top and bottom in two different sizes under one item code.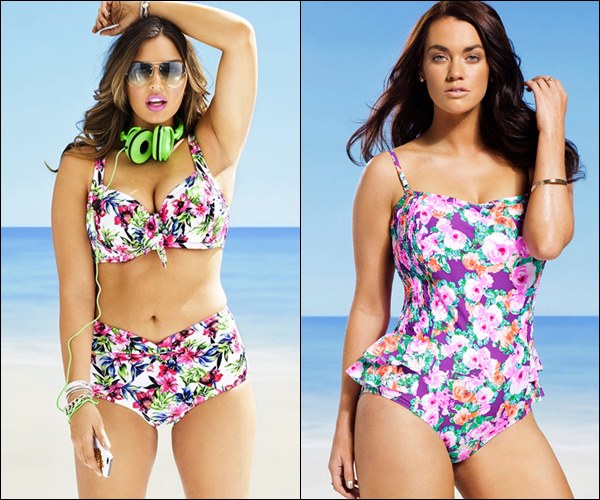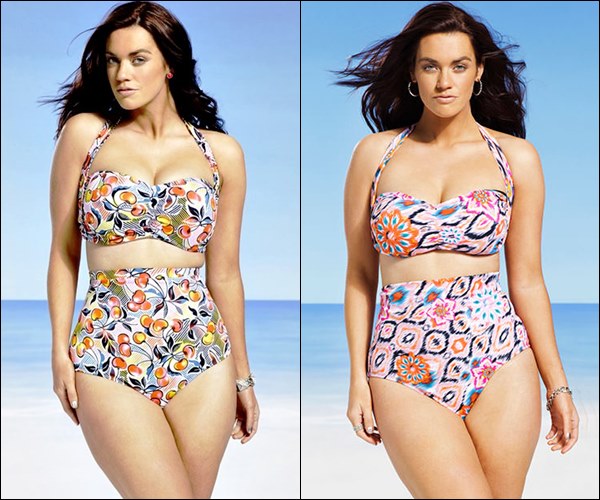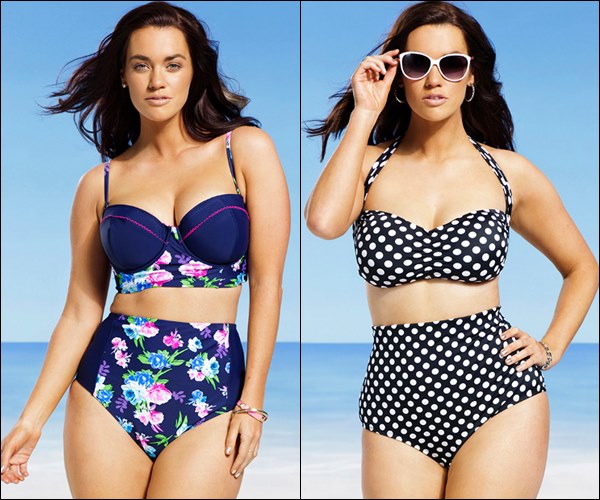 Check out more flattering swimwear 2014 collection of SwimsuitsForAll, which will have prices ranging from $43 to $78 and that they are already available for pre-order on swimsuitsforall.com and will ship in two weeks. If you love any of the pieces in the new line and particularly the style modeled by Gabi, you should definitely consider acting fast, as many of last's year's bikinis sold out in just 48 hours, and we have a strong hunch that the story will repeat this year.
Lastly, check out video below on how SwimsuitsForAll promotes a more positive body image that all women can be Sexy at Every Curve, featuring Robyn Lawley and GabiFresh along side two plus size models.
Not to mention, don't forget to follow these articles for ideas and tips on plus size bathing suits :
– How to Choose the Perfect Swimsuit for Plus Size Women
– Spring Summer 2014 Plus Size Swimsuit Collection from Various Stores
– Flattering Plus Size Bikini from Ten Popular Brands