In anticipation of chilly weather to come, it's time for you to start replacing your gloomy winter-wear with a more refreshing batch of bright prints and lighter shades. Think of classic blazer, one of the most versatile closet staples best even for summer, with many ways to wear it in almost any environment. The best thing about blazers is that they have the ability to instantly change the tone of your outfit to perfectly suit the situation. It depends on the style of the blazer, and what you're wearing with it.
Continuing with the article "How to Wear With Blazer for All Different Occasions", sure blazers are ideal for work, look great for everyday and even for an event. So, let's see how fun you can sport a piece of comfortable blazer paired with any fashion items you have in your wardrobe.
Fashion Items to Wear with Women Casual Blazers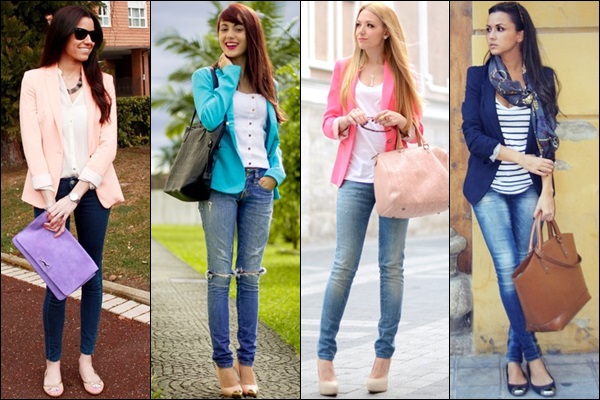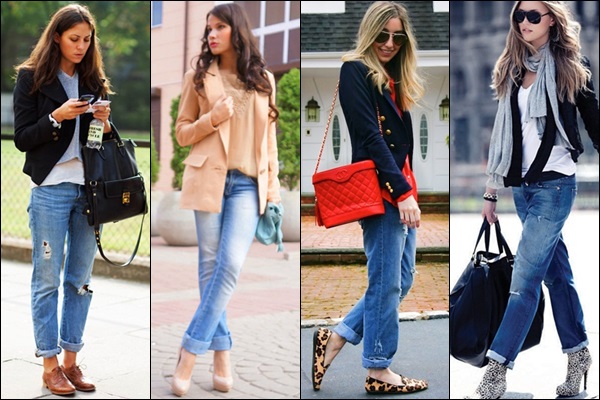 Either with skinny jeans or boyfriend denim, your blazer will look trendy and flattering. It's easy to wear and instantly transforms the look from super casual to casual-chic. Pair the outfits with any footwear you want, boots, heels, flats or sandals. Add an extra style points by wearing a pair of distressed jeans.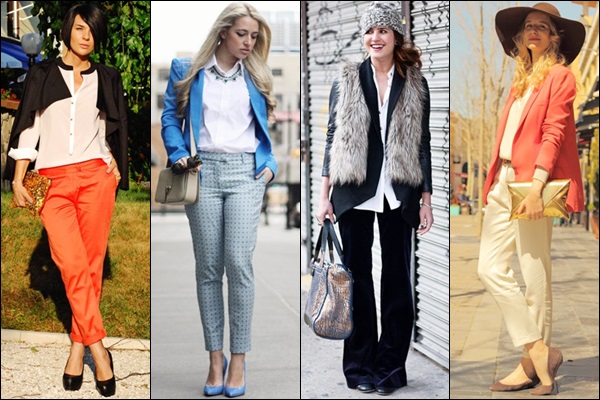 For a formal-chic look, pair your blazer with a pair of trousers, from cigarette to wide-leg pants. Add smart and stylish accessories for each occasion you are going to attend.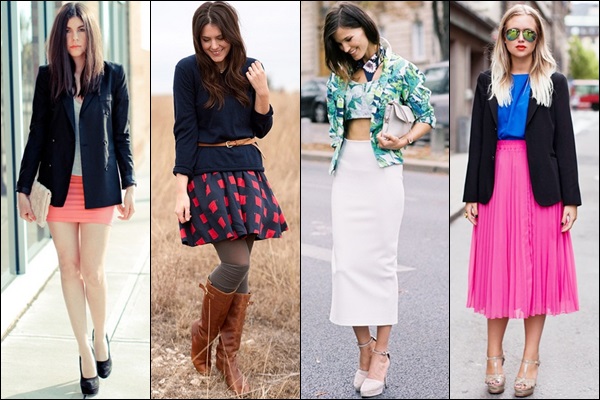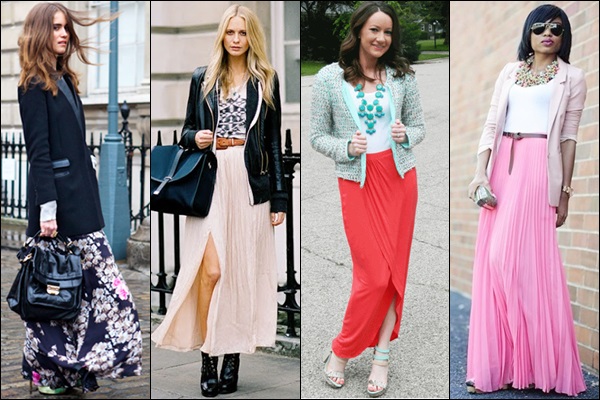 There are plenty of designs and models of skirts to wear with blazer, from mini to midi to maxi skirt, from short to long, from full A-line skirt to pencil skirt, with slits or pleats. The blazer, on the other hand, is a masculine piece, so wear it with a skirt in feminine prints and colors for a cute contrast.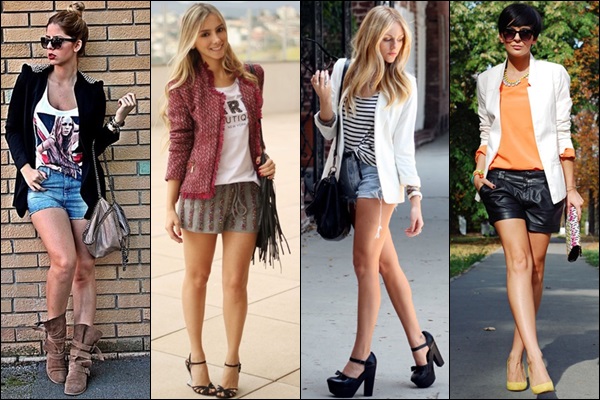 Denim shorts are best for casual look, but today designers have proposed tailored shorts in various sophisticated styles and models. Pairing a blazer with shorts work perfectly when you want to combine classy, casual and relaxed air into the outfit.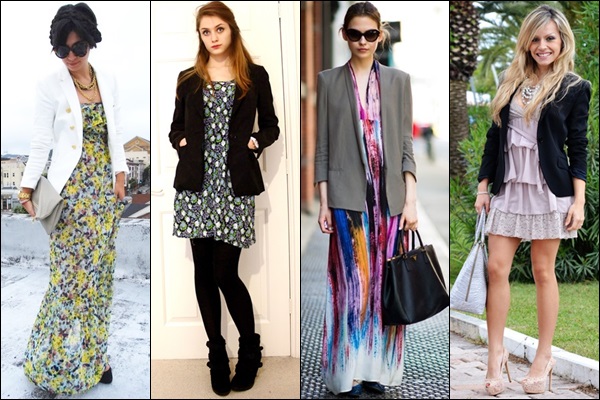 No fashion item rocks the masculine blazer into feminine look better than a dress from mini, midi, to maxi. For a formal occasion choose dress with a rich fabric and a classic cut, and pair it with luxe blazers to make you look more chic and fashion. You can also wear your chic dress with a more relaxed blazer to a more casual setting.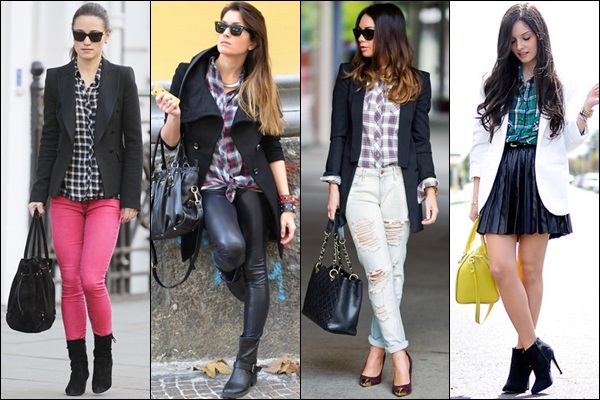 A fitted plaid shirt creates the most casual-chic style with blazer, and you can either dress it up with cool bottoms like mini skirt for a more feminine look, leather skinnies for a rocker chick look, or with distressed boyfriend jeans for a casual look. Do your own color combination matching with the blazer. Be careful with prints since plaid shirt has pretty busy patterns.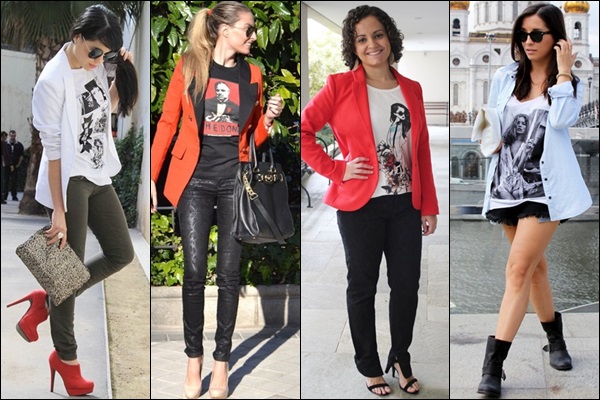 Casual chic t-shirts with graphic print are so in nowadays trends. Pull it off with blazer for a combination of casual, classy look. Paired with a blazer and skinny jeans or denim shorts, a tee (even an oversized one) can look really sexy.
Colors and Prints of a Blazer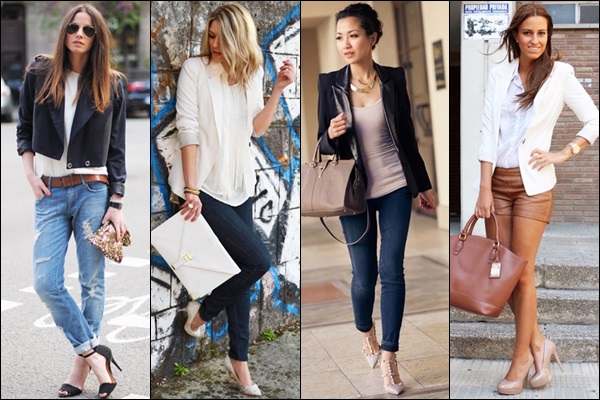 Nothing classier than a color of black and white. Invest in a versatile blazer in black or white to wear with any fashion wardrobe you have. Especially for black blazer, this timeless statement piece can really add elegance and classiness to the entire look.
Enjoy your day to day attire with a bright colorful blazer to achieve such a fun, relaxed atmosphere. Wear it with neutral, simple pieces and let the blazer shine.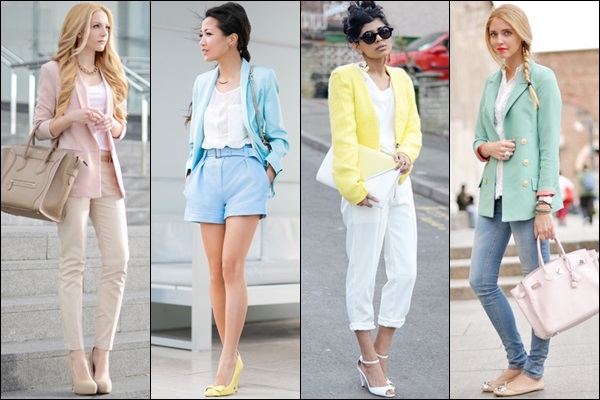 For a more feminine, girly look, candy pastel shades can be your best options to wear during casual event. Opt for a blazer in pastel and match it with bright and light-weight pieces to flatter the entire look.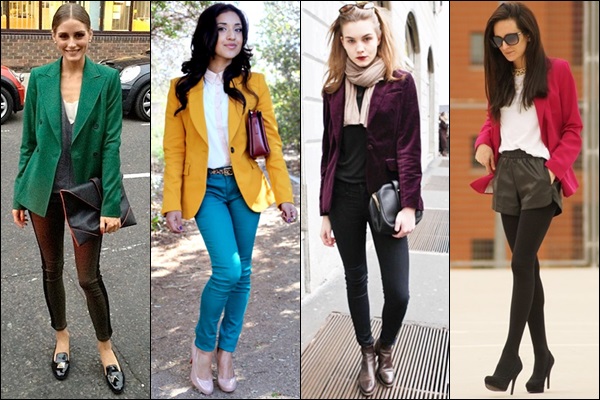 Especially during winter, blazers in earthy tones look fabulous and glamorous. Choose blazer with a rich fabric such as velvet or suede for a more dramatic look. Or wear it casually with simple, elegant pieces.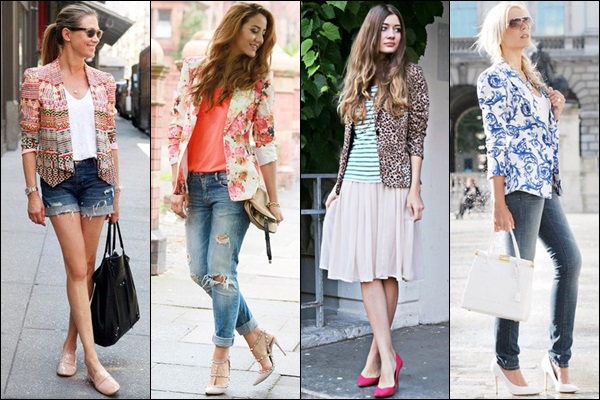 A piece of blazer in leopard, floral, tribal, paisley, or other prints, work perfectly gorgeous with any outfit you wish to wear. Pair it with pieces in solid colors or do print matching accordingly. Think balance to reach the elegant look.
Blazer for All Different Occasions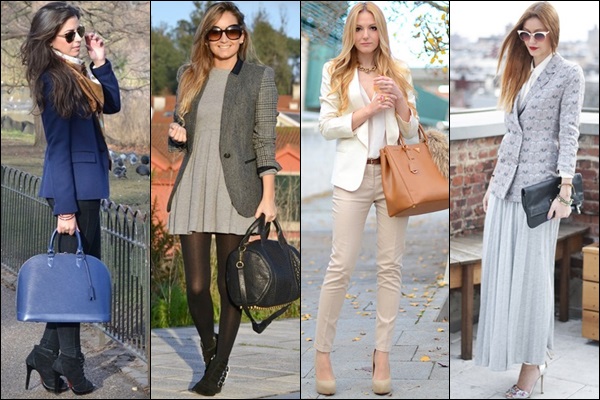 To create those professional look, choose a blazer in a simple color and style, pair with pieces that have the same color family to the blazer. Keep it simple and sleek. The less adorned or extravagant the outfit looks, the more professional it will be. For best results, look for a blazer in a neutral color, like black, gray, tan, brown, or navy. Printed blazers in soft or subtle colors can also look very professional. If you wear mini dress or skirt, wear a pair of opaque stockings to add the elegance.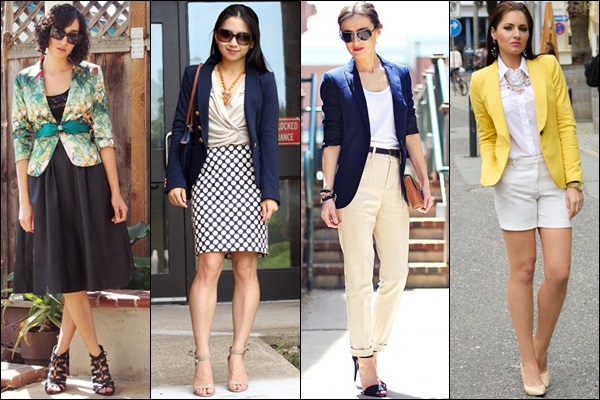 For Friday office wear, you may wear statement that is more casual and cheerful. Depending on your work place, sometimes you are allowed to wear shorts to the office. Keep it formal and wear tailored shorts with chic tee and classic blazer. Add stylish accessories for a more fabulous style.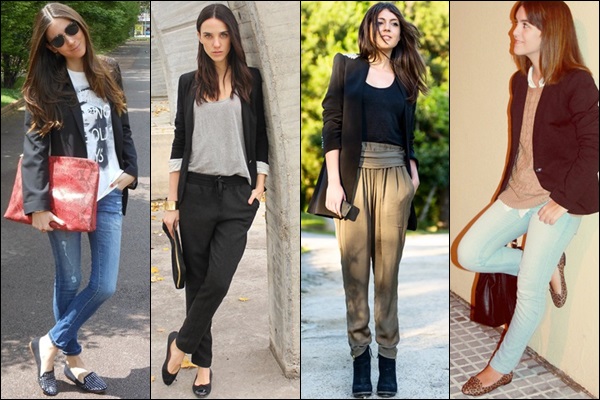 College outfits are preferably comfortable and polite. Wear blazer with sweatshirt to achieve those preppy looks, or match it with a pair of skinny jeans and a graphic tee for more relaxed style. If you want to look trendier, opt for boyfriend pants with basic blazer and simple tee.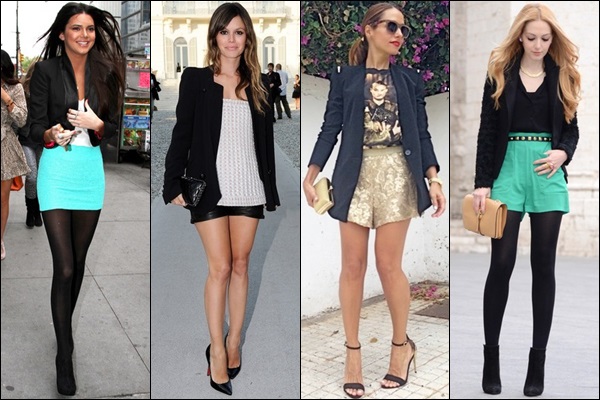 Glam your blazer up for a night out. Wear pieces in striking colors and sparks to add luxe appeal into the outfit. Or you can just wear stylish tailored shorts with timeless black and white shirt for a more classic look.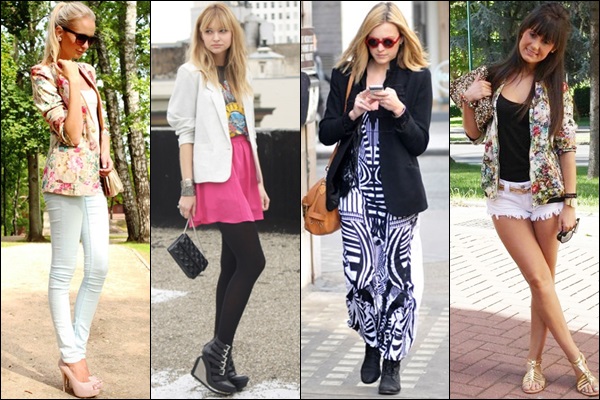 Abuse colors and prints during daytime, give a refreshing and fun touch into the outfit by wearing light-weight pieces in bright colors. If the outfit is already busy, choose blazer in black or white to tone down the brightness.
Styles to Wear with Blazer