New Year's Eve parties are some of the most stylish events of the year. For each of these parties, we need preparation that can be very exciting, challenging, yet sometimes overwhelming. The night is undoubtedly the time that embarks a whole new season as well as the chance to help redefine our own personal style. For most women, NYE is a culmination of a lot of planning and shopping throughout the month that everyone would want to be the star of the night from the dress choice to the makeup style.
In continuing previous article "What to wear: New Year's Eve 2014 Outfit Trends and Ideas (Part 1)", we've learned some colors, details and fabrics that could be the hottest for our NYE's trendy ensembles that will turn heads and help get you noticed all night long. Here are some other styles to look for. Find your best styles below and see whether some of these outfits can rock you for the night.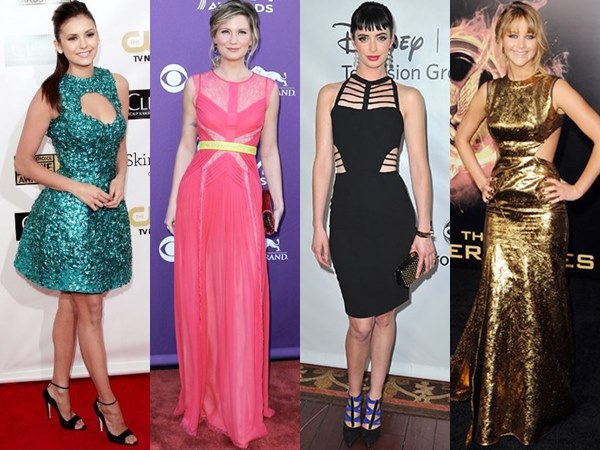 Cut-Out Dresses: The cut-out dresses are probably not so much a trend this year, but some styles do look stunning and outstanding making you easily become the center of attention throughout the night. In fact, these styles of dresses can be super fun, flirty and sexy without being vulgar if worn in the right way. To enhance the festive looks of NYE, opt for a dress in bright or metallic colors, or pair the neutral toned dress with sparkling sequin details. Always think of balance and bet on cut-out dresses in more elegant attitudes by choosing just one area to expose, or trying not to show off too much skin. Go for a cutout dress that is covered in sheer and you will get a really elegant and sexy look. Layers such as jackets or blazers can also be the best bet for covering some exposed skin as well as to warm your body.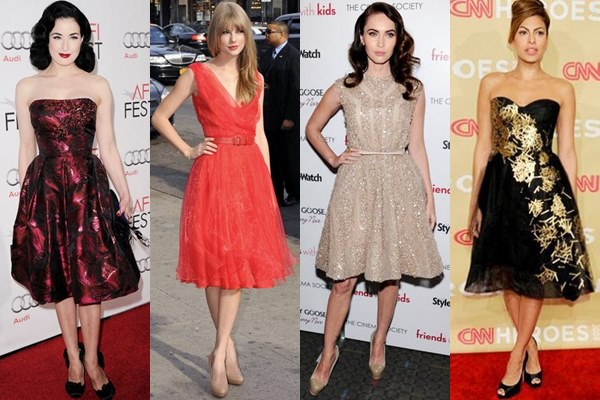 Full Skater Dress: The dramatic yet feminine twirling effects created by these styles are adorable and is perfect for the dance floor. There are plenty of choices out there you can just grab trough online stores or your favorite boutiques. Whether mini or midi, don't forget that the formality of the evening can define the length of a dress, make sure it's appropriate. Take a look at the entire gallery for more of your inspirations – some of them offer the full skater styles, and have fun with your demure flippy cocktail dress.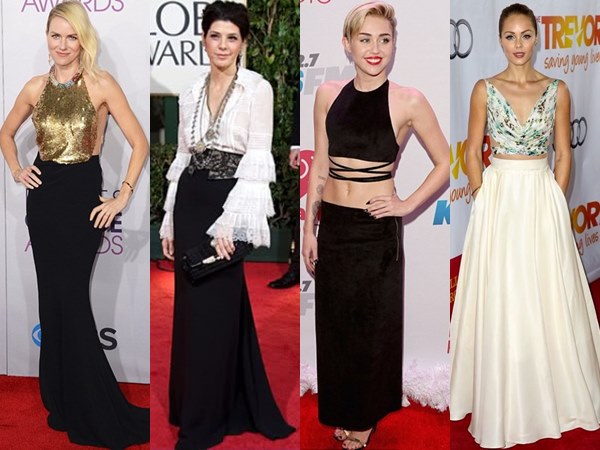 Long Maxi Style: Not only this staple screams the hottest trend this year to come, long or maxi skirt can definitely bring that bold, festive look for New Year's Eve. Obviously, for a formal party, long dresses are your best choice to dress appropriately and glamorously, so opt for this staple and start shining for the night. On the other hand, notice that even long skirt can beautify your look for the sparkling night. Just add lots of sparks into the outfits – your long skirt, crop top, clutch, or heels – then you are ready for NYE. Or, try the busy boho look with pattern, lace, velvet, beads, and glitter on your skirt.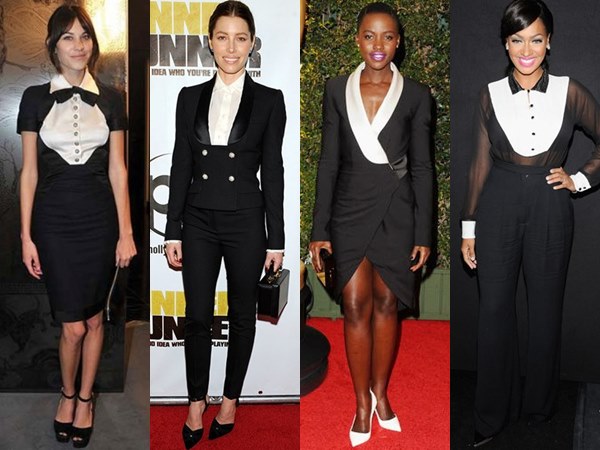 Tuxedo-Inspired Outfits: Tired of the same old cocktail dress? Borrow from the boys and try one of those gorgeous tux-inspired attires. Since outfits designed in these styles mostly come with a high price tag, you don't need to purchase the exactly tuxedo dresses from designer boutiques. Instead, try the look by mixing and matching some staples from your closet. The idea of wearing this outfit is mimicking menswear tuxedo style. Think of black and white, structured double breasted blazer – preferably with contrast lapel collar – bow or ribbon tie, tailored white shirt, cigarette, tapered or skinny pants, and preppy style. Wear one, two or all of these pieces, and pair them with something shimmering to achieve the festive look. Take a look at the pictures for more style inspirations.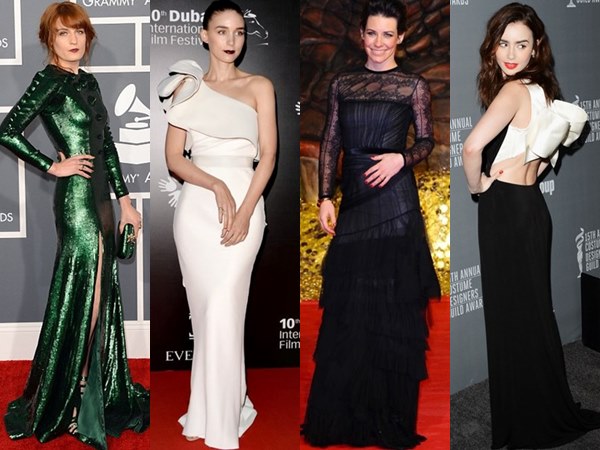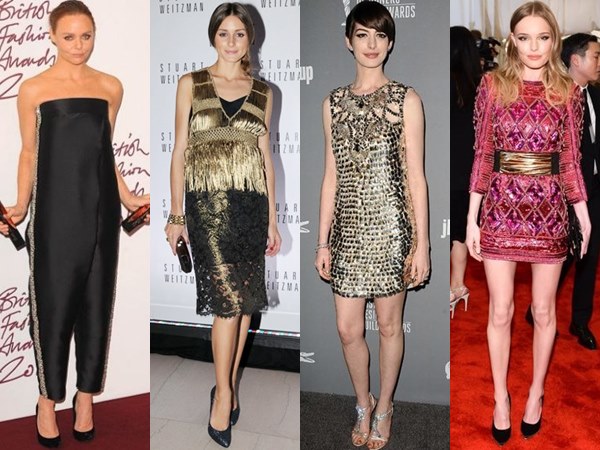 Unique Designs: Be different from all guests in NYE. No one likes seeing another woman wear the exact same dress you're sporting. So use your best original creativity when styling for the night, choose one of the most unique, one-of-a-kind outfits in your closet, mix and match your style differently, or get a custom dress made. But, of course, better not to let your style imagination run riot for the event. Being different doesn't mean you need to dress like Lady Gaga – unless you are attending a New Year's Eve costume party. Think it appropriate, edgy, and elegant. Look around for a style you like and pick which details you want to include in your incomparable frock. You'll definitely stand out in a show-stopping, one-of-a-kind ensemble. Find some style inspirations through gallery and see whether you can do your mix-and-match with some of these unique outfits.
Last but not least, take a look at these two videos featuring four Makeup Ideas for you to rock the upcoming glamorous NYE. Merry Christmas and Happy New Year Everyone =)