How To Wear Animal Print is a question that is always relevant. And speaking of fashion, adding animal print to your outfit is obviously the easiest way to look trendy, edgy, and sexy. These prints include leopards, tigers, snakes, and zebras which years ago, were more associated with a tacky sense of style instead of fashion. However, these prints don't have to be associated that way. They actually can easily be worn for every season. You just have to combine them the right way with other outfit pieces.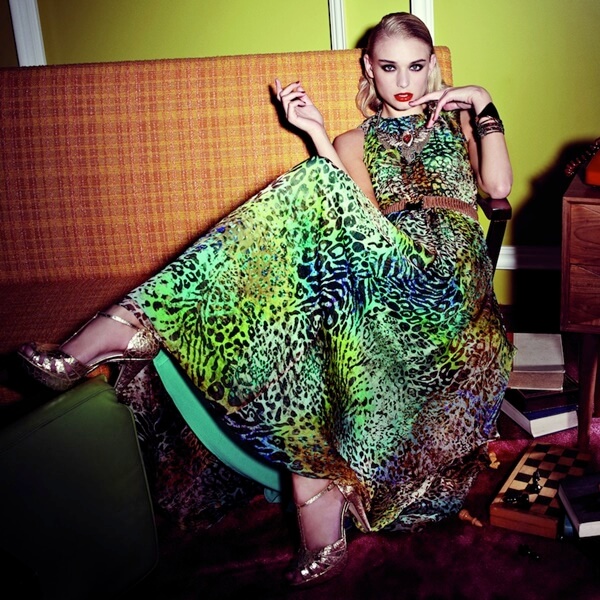 Sure, there are certain ways animal print can look a little tacky, but when it's styled correctly, it looks amazing, and it's actually a lot more versatile than you may think – even if you're just wearing a pair of old cutoffs and a tank top, a leopard print bag or pair of shoes could make you look pulled together. One most important key trick when wearing the animal prints is in the right dose. You may also break up the boldness by wearing solid colors — no need to go alongside leopard print, or just go for accessories only as it can add style to a basic look. And finally, scale it down — get the right size print for your body shape. Take a look at some style ideas and tips on how to wear animal print
Wear Leopard Print with Denim Pieces
One of the easiest ways to wear animal print clothing pieces is by teaming them with denim, especially if you want to create more casual outfit. From pairing your chic leopard summer dress with denim vest and comfy booties for a more classic update, to teaming up various styles of leopard skirt with chambray shirt, denim pieces are incredibly versatile. It works every time as denim is very easy to pull off, even with something bold like animal prints. Denim and chambray are also considered neutrals and they also make good leopard print partners.
Pair it with Leather Pieces
For a tougher look with leopard prints, pairing them with leather pieces – especially black – can always keep your look super simple yet elegantly classic that will never get old. The print looks very attractive when combined with the timeless pieces like the leather jacket, skinnies, or pencil skirt. The color of the monotonous color of the leather pieces would balance out the effect of animal prints.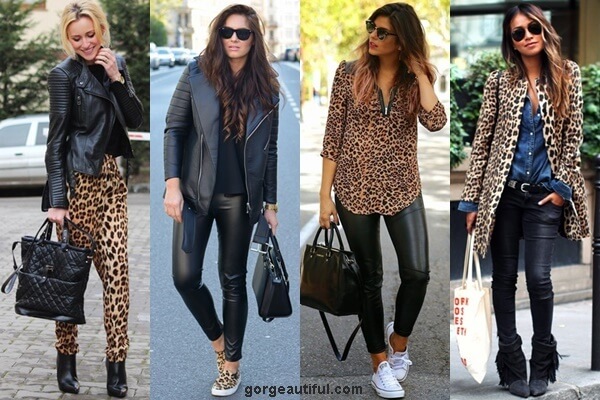 Break it Up with Black or White
To tone down the "wild" and busy effect appeared from leopard prints, break it up by wearing the timeless black or white pieces. This tip also works with other neutral colors as these colors can blend and complement your leopard print really well. You could try having one animal print piece, while the rest of your outfit would be composed of neutral colors including black, white, brown and grey. Whether you're opting for leopard in a pant, skirt or top, know you're doing so with so many possible wardrobe mate options, even only with something in solid neutrals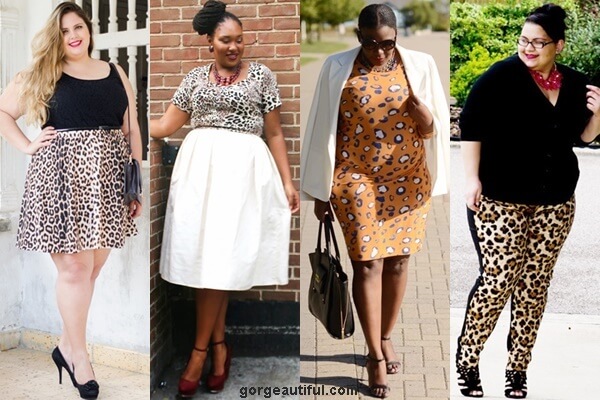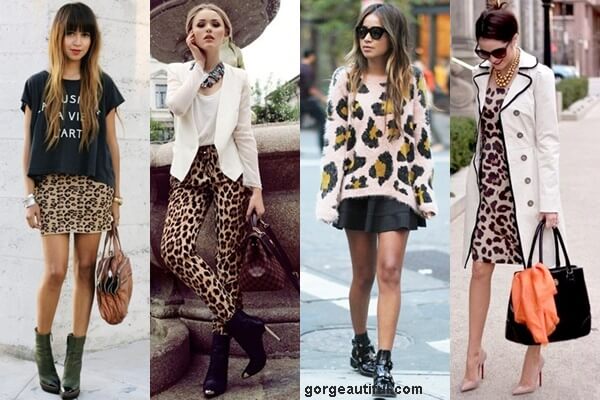 Bright it Up with Bold Colors
If you're just getting used to leopard print, you can try another extra-safe experiment by pulling off your print with bright colors. This is a good thing to take on board if you're trying to get your head around how you'd actually wear this print. For some classic leopard pieces, because of its brown-khaki-black dominant color appearing on the print, the print is also considered a neutral and it will look super classy when paired with bright colors like mint, coral, pink or red.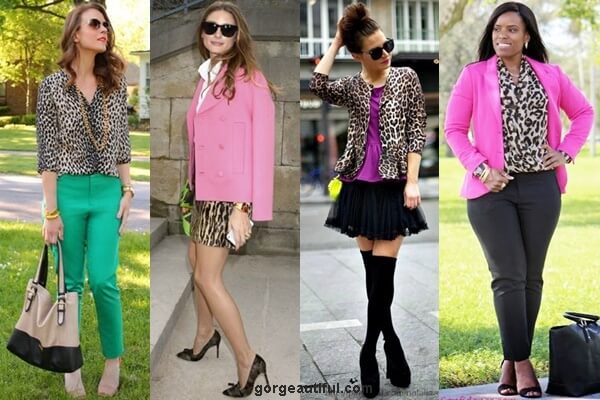 Go with the Neutral Earthy Tones
Another easiest ways to leopard print clothing pieces is by teaming them with earthy shades or stone colors. This is such a crisp, timeless look that definitely will work every time. Just like denim and chambray that are also considered neutrals, earthy tones also make good, really cute leopard print partners, and it's perfect for fall or a spring.
This look is really cute, and it's perfect for fall or a spring. A leopard blazer with chic black tee and a pair of maroon flares looks pretty bohemian, while leopard print bottom can be dressed up or down with stylish jewel shaded top along with cute accessories.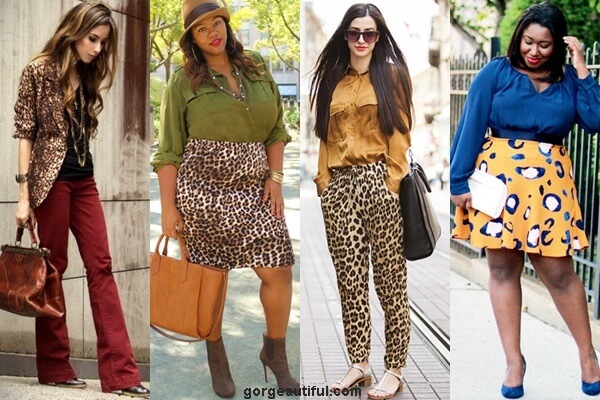 Mix and Match with other Prints
The best thing about leopard blouses is that they're a pretty safe way to test out how you feel about leopard print. Don't be afraid to mix leopard with other prints and patterns. Stripe is one easiest, an unexpected item to mix with your leopard print. If you're looking for style ideas and tips of print mix-and-match, learn "How to Mix n Match Prints and Textures in Outfits" for more details.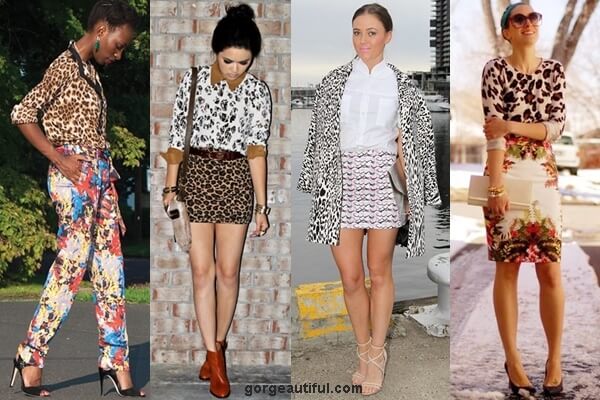 Abuse Leopard Accessories
You can easily fresh up your everyday outfit by using accessories with leopard print. This is a good place to start if the concept of leopard print is a little daunting, yet it can still be just as eye-catching and chic. Think a scarf, shoes or bag, and combine them with simple blouses and a pair of comfy skinnies, or sweet cardigan with pink maxi dress