As we all know, Valentine's Day is rapidly approaching (only 10 days to be exact). Whether you're headed to a romantic date night with your valentine, or you're planning to catch up with the girls, the V day is also a moment followed by the conundrum of "what the heck do I have to wear?" Well fear not ladies, as much as you can stare into your closet and see nothing, I guarantee there's something in there for you to wear. Check out these quick styling tips for the special day without spending a penny
The first thing to bear in mind for Valentine's Day dressing, this isn't all about wearing overly sweet designs. Valentine's Day is not a costume day. Yes, on Feb. 14 you can be just a little thematic by adding a strong dose of feminine and romantic elements to your everyday wardrobe, but make sure to keep it from overwhelming your look.
Try to decide the mood you're going for. Are you a classic romantic? Flirty and feminine? Casual and simple? Or, wanting to channel a sophisticated style in neutral separates? It's all up to you, and obviously depends on your personal style. Never dress 'how you think people would like you to dress'. There's plenty style options for V Day you actually already own in your closet. Take a look at these cute street fashion styles to help you decide what to wear on the LOVE day, and beyond.
Lace and Chiffon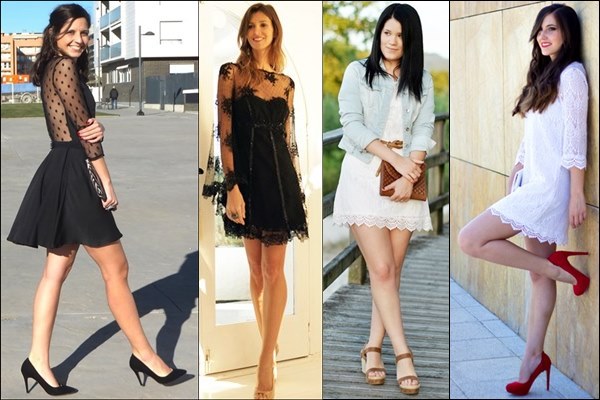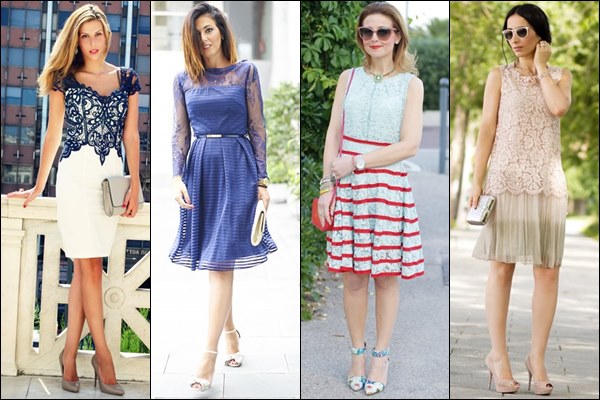 Is there anything more feminine than lace and flowy chiffon? These two fabrics are definitely the right piece to wear for Valentine's Day. Pick any piece made of chiffon or lace in your closet, and match it with other staples for a perfect sweet combo. You can dress your lace or chiffon top with skirt for a total girl look, or pair it with pants instead to get a more casual festive look.
If you have a chiffon or lace dress in whatever colors, this type of dress is a perfect option for V Day. No worry for not being too feminine with lace or chiffon – even if it comes in neutral colors such as black, white, brown, or navy – Just make sure you add accessories accordingly to create an elegant, sweet, and balanced look. If your outfit is already bright (in yellow, orange, red or pink color) just keep the rest of your outfit (shoes, jewelry, bag, and lip color) low-key so it doesn't compete with your bold ensemble.
Classic Black and White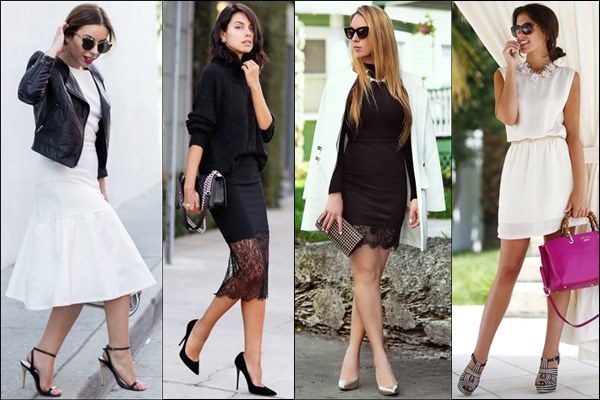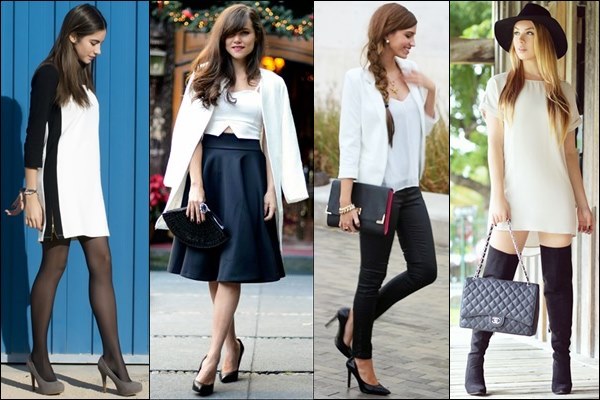 Everyone definitely has a black and white piece in their closet, whether it's a blazer, skirt, blouse, or pants. Even most women have an LBD or LWD as their essential fashion piece for many different occasions. Whether you want to go for all-white, all-black, or black-and-white ensemble, these styles remain classic and timeless, and go so well with any of the standard Valentine's Day colors such as pink and red, or other colors that have similar color family – purple, maroon, mauve, etc.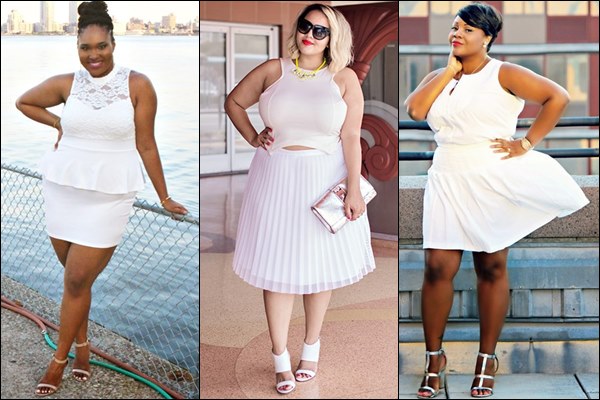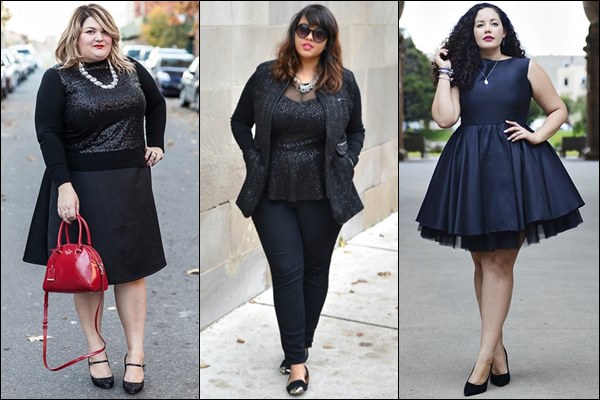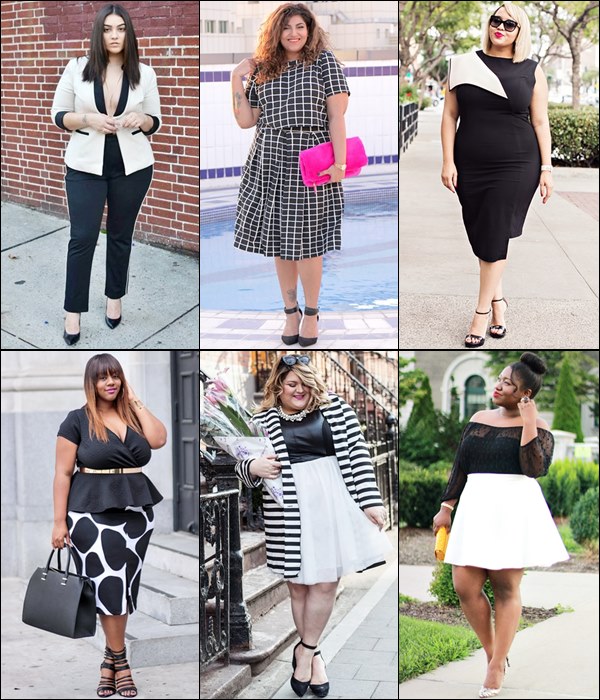 Create feminine vibe with black and/or white. You can add pop of color to give more interest into the outfit, or think various feminine pieces such as full skirt, peplum top, lace fabric, or dress in romantic silhouette. Mix-match your black white piece with other Valentine's Day colors
Red Color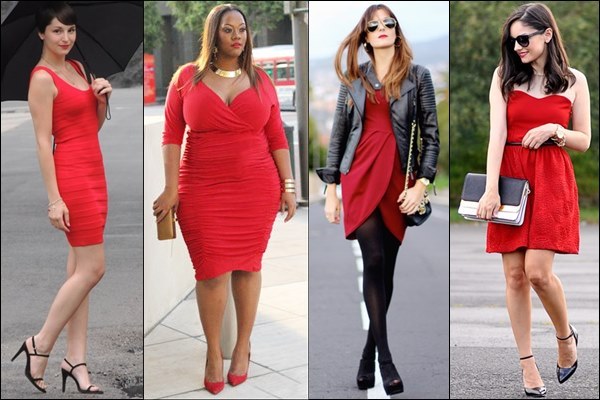 Wearing red for Valentine's Day is definitely a perfect match made in heaven. Whether you go sultry and romantic in red dress for a night date, or you want to pair your red closet staple with other pieces for a perfect Valentine's combo, the red color evokes a perfect valentine mood that you can dress it down or up.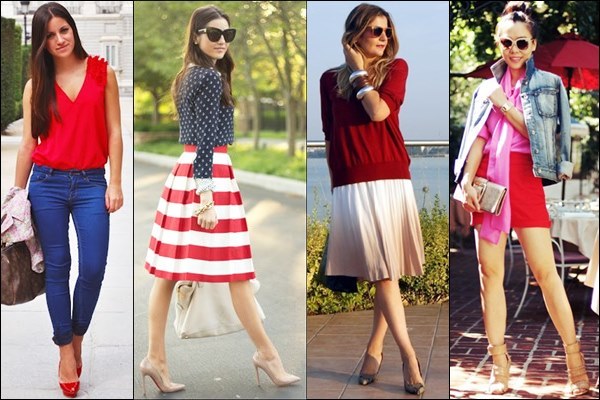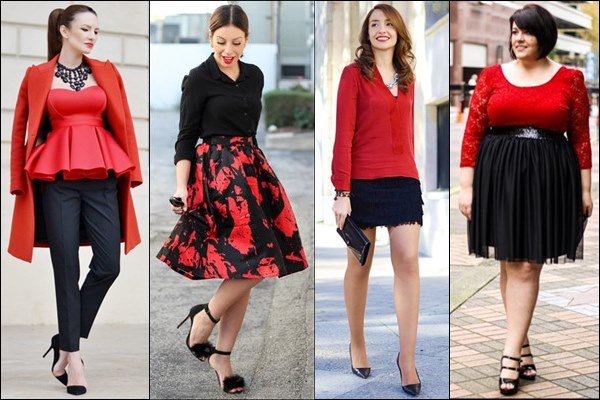 While you can do with just a little splash of red paired with other colors – such as blue denim, white, or pastel colors – to minimize a bold thematic look, red and black combo, on the other hand, has been among the favorites for the day. Not to mention, red ensemble with gold detail can also be a good choice to create just the right amount of glam for your Valentine's date night.
Pink Color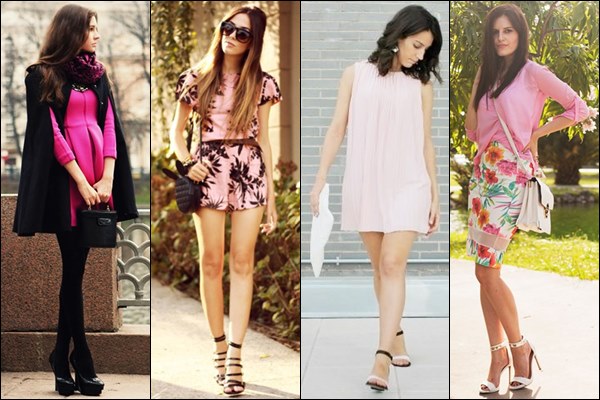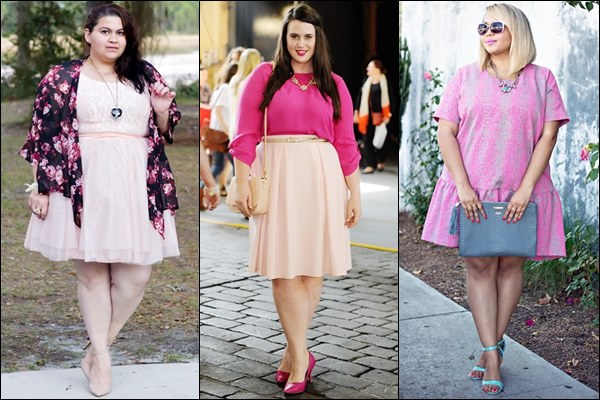 Just like red color, pinks – in different hues from powdery shade to hot pink – are also the color of valentine. From bubblegum pink to soft baby pink to super bright pink, colors of pink deliver the perfect amount of feminine and playful style. Whether you want to for solid pink combination, or match it with prints, these looks will always be perfect for Valentine. Even you can go for all-black look with the addition of neon pink to achieve that feminine feel.
Pastel Outfit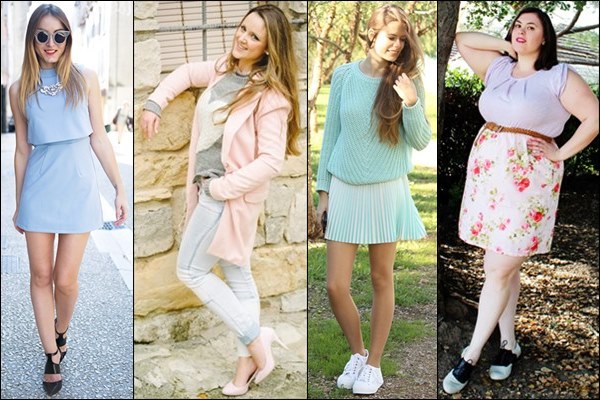 Many women love styles for Valentine's Day that are soft and girly to enhance romantic and feminine look. And dressing in pastels is one best option for the day of love that you can opt for any of these cotton candy colors including baby blue, soft yellow, pale green, light purple, or blush. Seduce with romantic floral print for even more feminine vibe.
Neon Outfit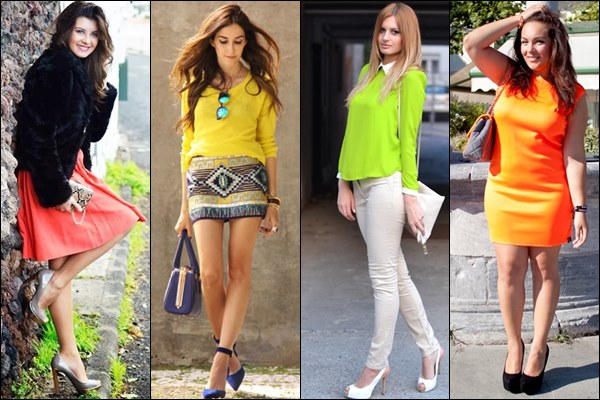 On the other hand, for those who are looking to put together a great look for Valentine's Day in much bolder and brighter look can always pick a getup of brilliant neon to make you stand out from the crowd. Neons are such fun and energetic colors to show the world that we aren't just look gorgeous and fresh for Valentine's Day, but also happy, full spirited, and sparkling.
If you aren't brave enough to wear all-neon look for this day of passion and affection, pair one piece in neon with another piece in neutral shade such as black, white, or grey to tone down the brightness.
Element of Metallic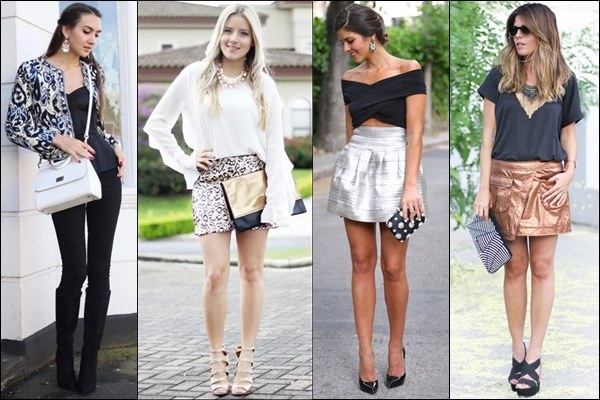 To create a feminine outfit for Valentine's Day isn't always about lace fabric, pink color, or heart print. One metallic piece in your attire can also be a great option to enhance feminine look, yet also looking glamorous and fun.
Choose one statement piece in metallic that stands out easily, and keep the rest of your outfit clean and simple. Metallic and neutral color combination will give you the right amount of glam, yet still keep you away from overwhelming look.
Floral and Heart Prints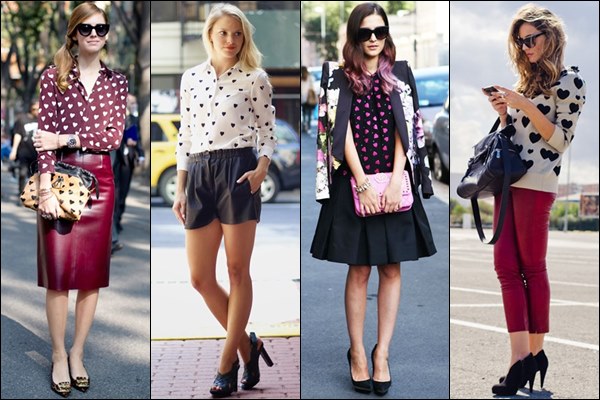 Floral and heart prints are always a good choice for Valentine's Day. Not many women have wardrobe staple with heart print, but if you do have this print among your pieces – whether it's a skirt, blouse, or jumper – Valentine's Day is definitely the perfect time to abuse your heart printed item, and pair it with any other pieces to create that cute Valentine themed combo.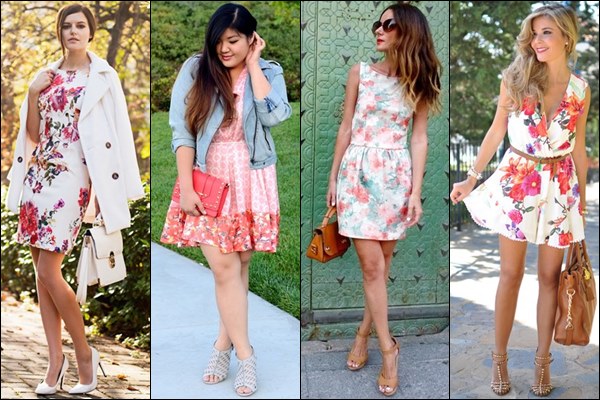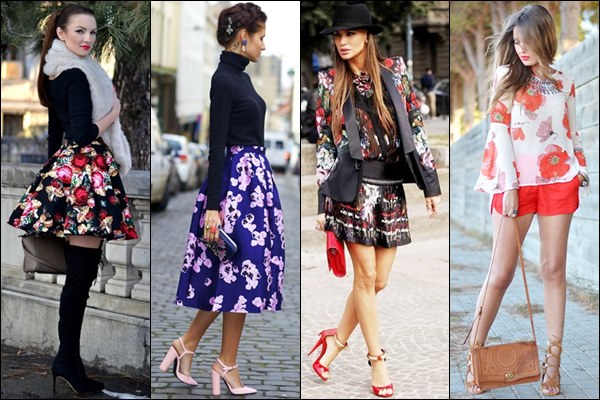 As for floral, it's super feminine, sweet and lovely, and sometimes – depending on colors and prints – floral is also a fun print to wear with. Whether it's a skirt or a blouse, all women have something floral in their closet they can throw on.
If you have a floral dress, that's even better to embrace romance for V Day. Pair a piece in floral with denim to dress it down or with black to make the print stands out. Or, even something more fancy like red heels for a dressier date night look.
Continue to article "Valentine's Day 2015 Street Fashion Styles and Ideas (Part 2)" for more styling tips and ideas for your special Valentine's Day
Picture source: chicisimo.com (Click each picture at chicisimo to get details of the outfit or to visit the blogger's site)