Just like the biggest haircut of 2013, the bob is also set to take 2014 by storm. From long lengths to super short to mid-length cuts, bobs come in all shapes and sizes, from slick and smooth to choppy and textured. Additionally, there are surprising styles come out to be the biggest trend this year, including the wet look hairstyles that seem to be one of those trends which never really lose its popularity despite the fact it's not always in the spotlight. Check out another trend for the upcoming seasons this year.
In continuing previous article "The Most Anticipated Hairstyle Trends for Spring Summer 2014 (Part 1)", of course, we should know that not every hairstyle on the runway is or becomes a trend. Hairstyles will always come down to a number of things – hair type, length, face shape and personal preference – but that doesn't mean we can't look to the fashion world for inspiration and new ideas. Here are some 2014 key trend you might like to make you looking standout all year round.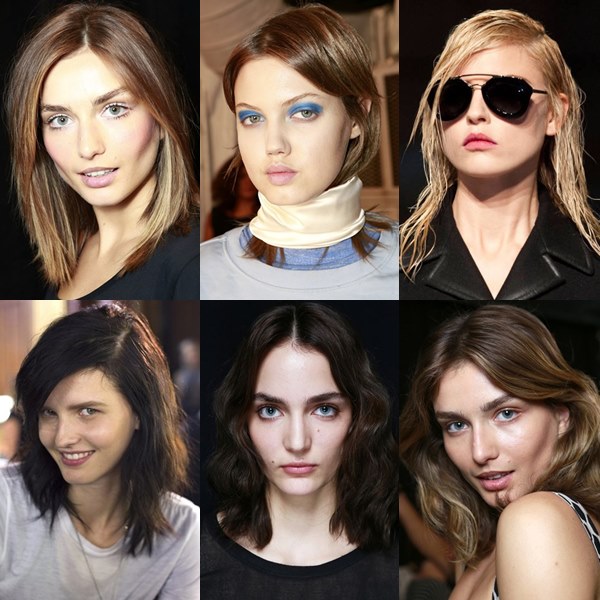 Mid-length Hair Trend 2014
Not feeling brave enough for a super short pixie cuts or just fancy a change from super long lengths, why don't try one of these easy-to-maintain mid-length styles following various haircuts trend for 2014 such as voluminous waves, wet-look hair, deep side parting, big curls, as well as that choppy bob with fringes or layers. Create easy styling for your mid-length cut that requires minimal styling and also work in most up-dos, too.
The Key Hair Trend 2014
Inspired by number of 2014 runways presented few months ago, here are some key trends for 2014 which are universally flattering for haircuts in any length – short, mid, and long.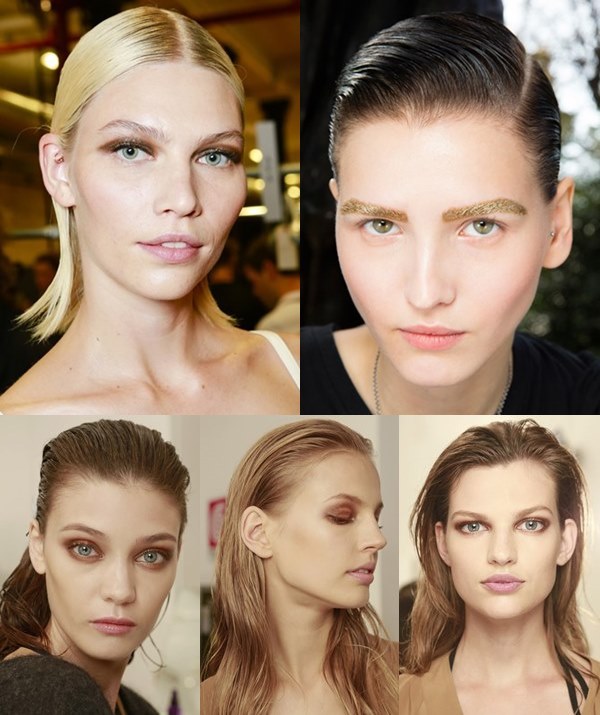 Wet Look Hair: Keep your wet bob looking super-slick by having regular trims to keep your blunt cut bob looking sharp. Or you can try that masculine inspired sleek hairstyle with a deep side part by starting at the left temple and sweeping across to the right ear. Either choose a super-slick wet-look up-do or leave a few strands loose for a softer look. Both styles are on trend this year.
Not to mention, this super slick wet-look can also be applied to all length of hair, from super short to middle length to long hair. If you're looking for a fashion-forward DIY hairstyle, the wet look is a great choice!
Deep Side Partings: Wear it left, right, up, down, wet or dry, short, mid-length or long, an extreme side partings inches even further this year. For dramatic short look, try a side-swept long pixie cut, a punk-inspired undercut or a barely-there close crop, or just opt for a softer, super pretty side swept style to go with natural look.  Tip on how to find your side part, place your index finger where the eyebrow tempers and trace it upwards though your hairline. This way you'll never get it wrong.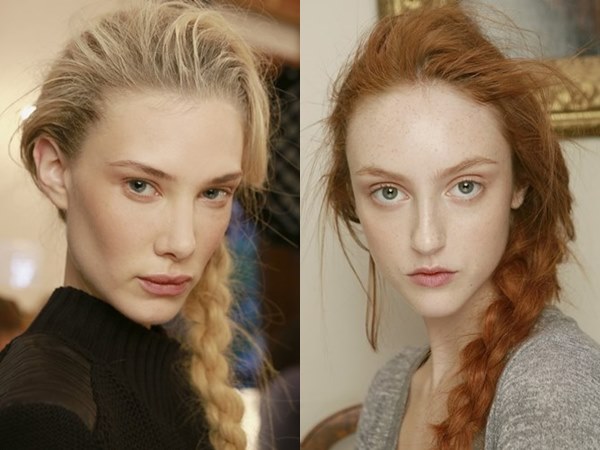 Not only that this style is really a 2014′s statement parting, it's also its universal one. It goes without saying that if you have hair, you can part it to the side. And this season's offerings are side-swept and textured – add waves and curls for maximum impact. One of the greatest things about the deep side part is that it is bound to work in endless interpretations that you can do the deep side part within an up-do or a sporty low ponytail slung to the side.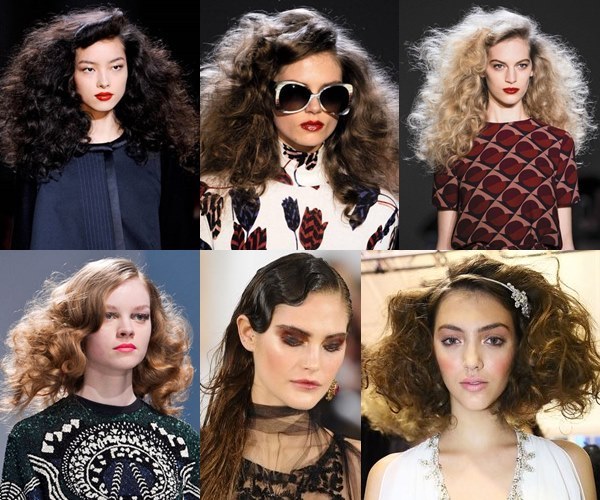 60's Big Curls: On the glam side of dramatic looks, 2014 will have a retro twirl with 60's disco-inspired bombshell curls. Here, the volumes are embraced, not feared when it comes to curls. The retro, cinematic vibe of the looks was the special element that made these looks standout, getting us longing for summer.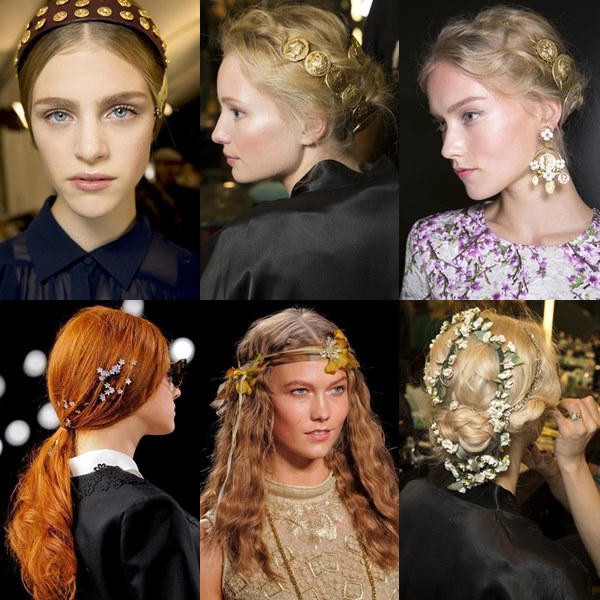 Hair Accessories: Lastly is the accessories. Especially in bright seasons of spring and summer, hair was styled with accessories. From the center-parted ponytails punctuated with studded headbands to the trend with floral garlands and gilded coins set upon a textured up-do. Nothing screams the glamour of hair accessories more than that flower-y and golden touch wrapping around the pretty crown braids, pony tails or mermaid waves.