Slightly different from last year's trend that screamed volumes and layers in messy, yet impeccably smooth and glossy looking. The biggest trend of 2014 is more on naturally, wet-looking, tousled locks. The more randomly placed and tousled the better. Good news for those lazy girls, this trend promises such an easy and quick styling, giving you freedom to choose a cut that suits you and your personality. Find out more and more hair styles and start planning your new season hair makeover now.
From laid-back, fuss-free mermaid waves that offer easy-peasy texture by plaiting damp hair before bed, to face-framing waves that shout casual chic with just the right amount of polish, to finger curls around the temple to give a fashion forward twist, to cropped and textured styles of the 70s booting out the bob, there's just something awesome about a girl who looks like all she did was brush a comb through her hair and step out the door. It's such an effortless look that exudes confidence. In other words, the trend highlights on how to go simple and fresh without too much effort to look fabulous.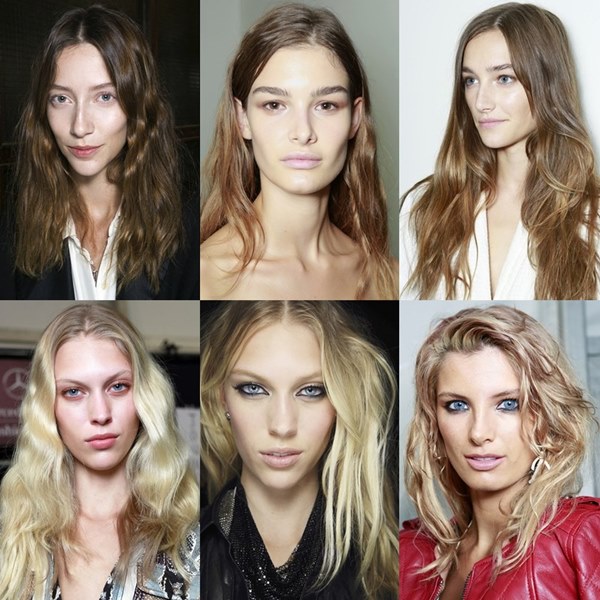 Long Hair Trend 2014
In 2014, long hair will always be in style. As mentioned before, wash-and-go hair for nonchalant natural waves will be high this year, along with other hair styling including poker straight, low ponytail, crowning braids and plaits as well as some windswept updos.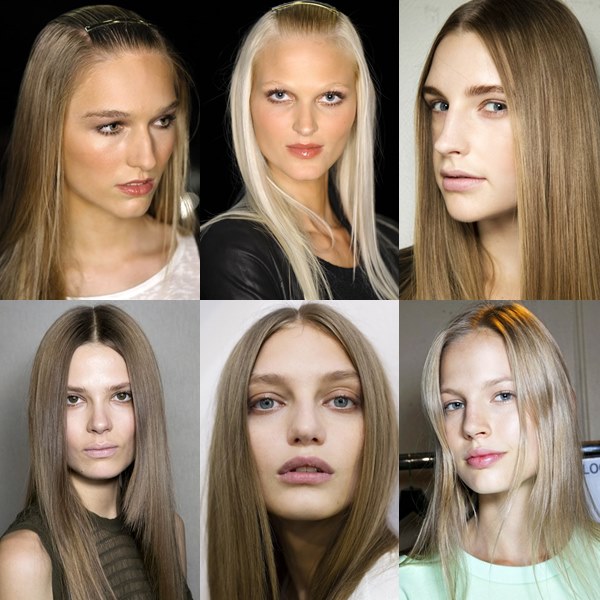 Poker Straight: It's time to dig out the straighteners. If you are a straight hair person, ironed super sleek, shiny lengths are back for 2014.  Give the look a catwalk twist by pinning the front section straight back from your face and spritzing with a high-shine spray, or create deep center partings inched even further.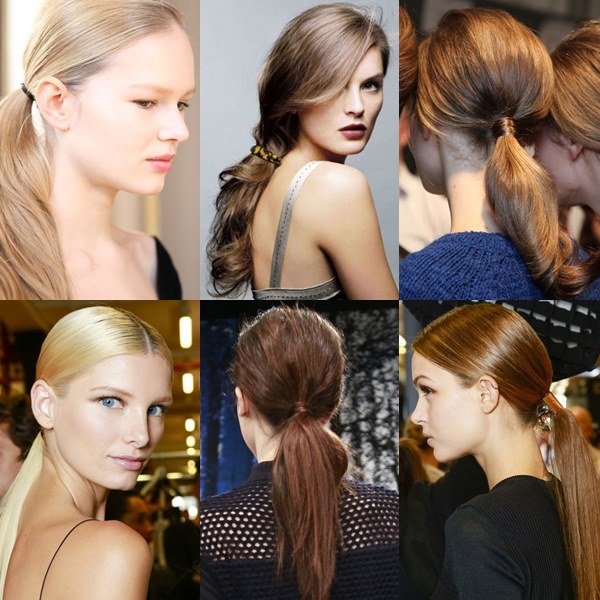 Low Ponytail: As the trend goes fresh and simple, the low ponytail is the perfect caught-in-a-rain-shower fall-back style, either you want to go super slick with your poker straight hair or leave it with your textured, tousled waves. Don't forget to keep a hairband or two – and maybe a hair accessory or two – at work for hair emergencies.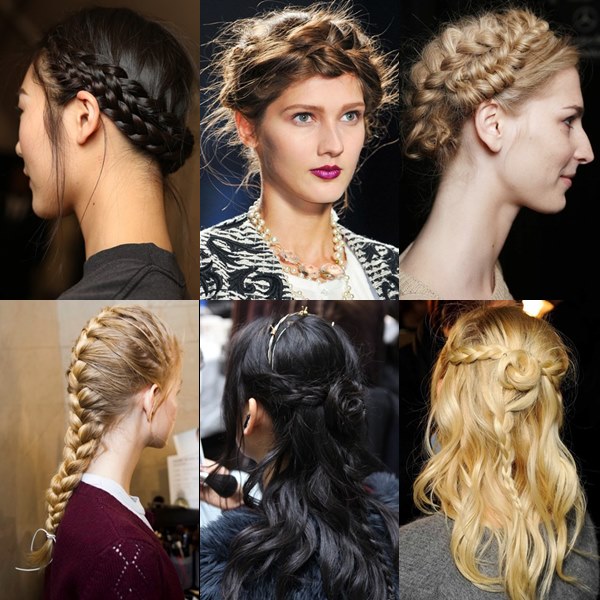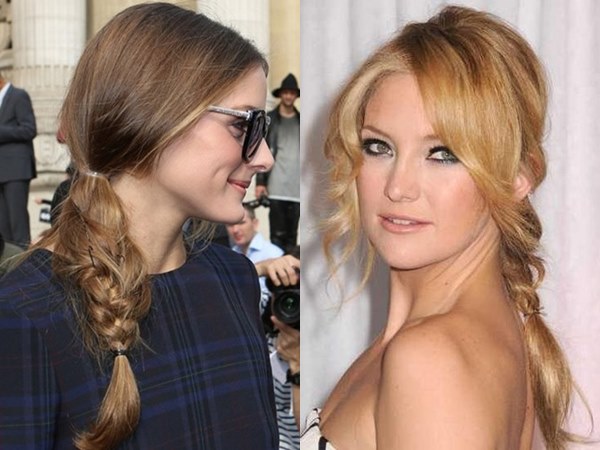 Braids and Plaits: The braids are back again, from crown braids to loose ponytail braids, twisted or chunky, some styles come out with coiled braid around the head, making a shape of crown, some in milkmaid braid up-dos, while others feature a classic chunky version of braided ponytails. It doesn't matter if it's hailo, make sure to keep it unkempt.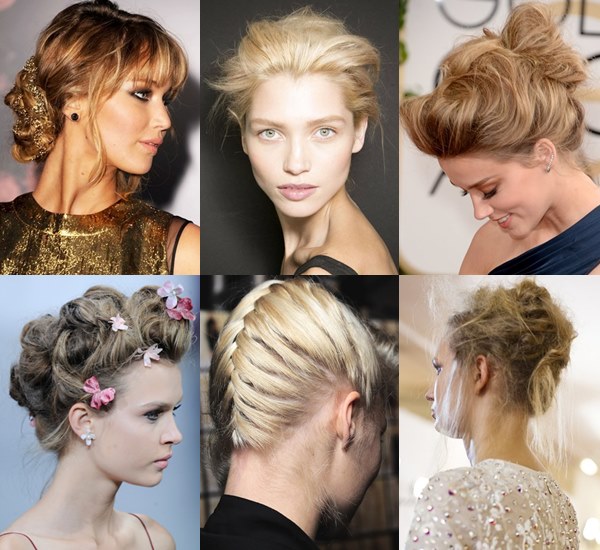 The Up-dos: Again, the up-dos will reign supreme. Nothing says 'sophisticated' like a fabulous updo hairstyle. From casual to couture it will be favored for its easy day to night transition and its no fuss practicality. This year, the hair will be swept up into beautiful up-dos filled with extreme textures, loose tangles around the face, or embellished with gold and floral hair accessories.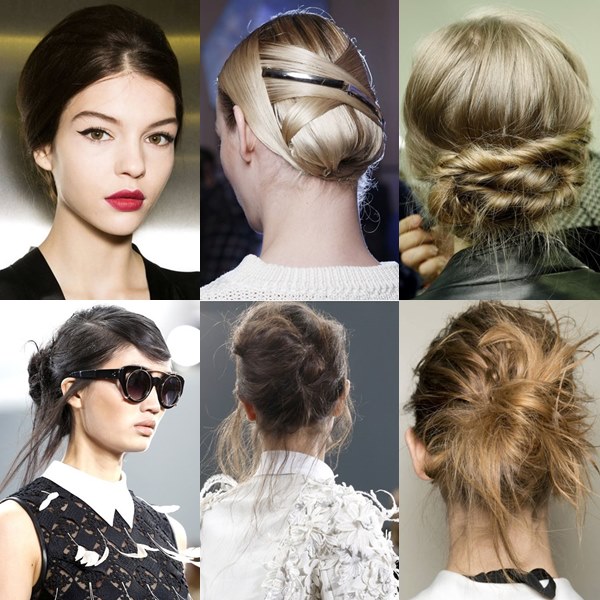 Messy bouffant up-dos and spring's up-dos can be another great choice for glam loving fashionistas. They are ultra-relaxed, with strands left loose for a soft, feminine feel and volume at the roots to frame the face, as well as cool chignons, twisted buns with a casual flair and many more cool styles like the wet up-do look
Short Hair Trend 2014
For a short hair person, besides various styles of classic chin skimming bob, the perfect pixie crop will never go out of style this year. Either you want to go with a bit of retro air with shaggy cut, or with the wet look of side slicked super short, or even with the edgy a cropped fringe bop, the options to be on trend 2014 are being bold, brave and sexy contrasting to being classic and natural.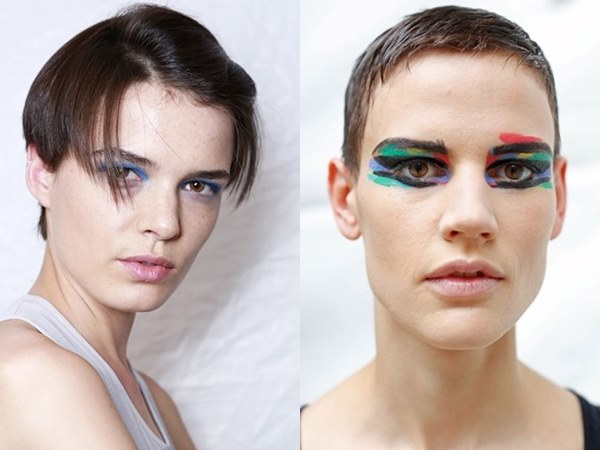 Boyish Pixie: For more dramatic look, choose the surprise hit of the season, super shorter, cropped cuts resembling a boyish pixie. And if you're planning on going for a retro 'do, try the whole hog and team it with blue eyeshadow.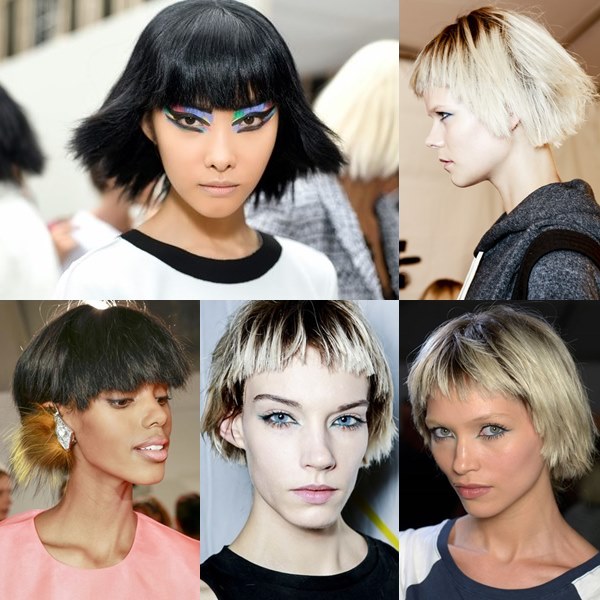 Edgy Fringe Bob: Make a statement with your fringe this year, and dare to be different in a series of winged, flicked out bobs with chopped into fringes, in platinum, brunette and rebellious black. If you prefer a softer cut, a long fringe worn parted is a great way to frame your face. While the bowl cut fringe is great if you're blessed with thick, voluminous hair.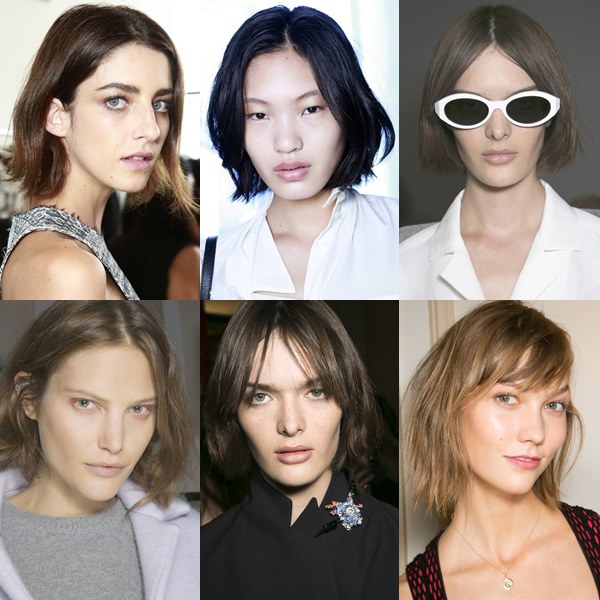 Classic Bob: The classic bob seems always to be the talk of forever hair trend, including this 2014. Try the chin skimming bob with volumes, waves, or super straight cuts. And for this year's trend you have much freedom to do anything with your bob, such as adding volume and thickness, creating the body and shine with a rough dry, or even donning with, fringes, shags, layers and big curls. As long as you present that easy-styling, natural look, your bob is on trend this season.
Continue the article "The Most Anticipated Hairstyle Trends for Spring Summer 2014 (Part 2)" for mid-length hair, accessories, and key trend 2014