Getting dressed in comfortable and stylish look for the sunny days doesn't have to be difficult. Sassy skirts, breezy dresses, pastel shades, or glam sandals – we can hardly resist squealing aloud about our favorite warm weather pieces. So, here are ten fabulous outfit ideas to brighten up your carefree days featuring beautiful fashion bloggers with cute summer apparels along with their flattering staples similar or exactly the same to what they worn.
Typically, every summer wardrobe consists of sundresses, jeans, khakis, shorts, tees, tank tops and a ton of cute accessories, and we can see numerous inspirations out there on how to look hot and stay cool. Here in this article, take a look at ten bloggers showing their stunning wardrobe choices which are easy to find in every fashion stores and boutiques. Most of the staples are simple yet super stylish as these ladies put pieces together to create outfits that look hotter than ever, perfect for every summer days all years round. Check out the stylish gals and shop their fashionable looks.
CREAMY WHITE ON WHITE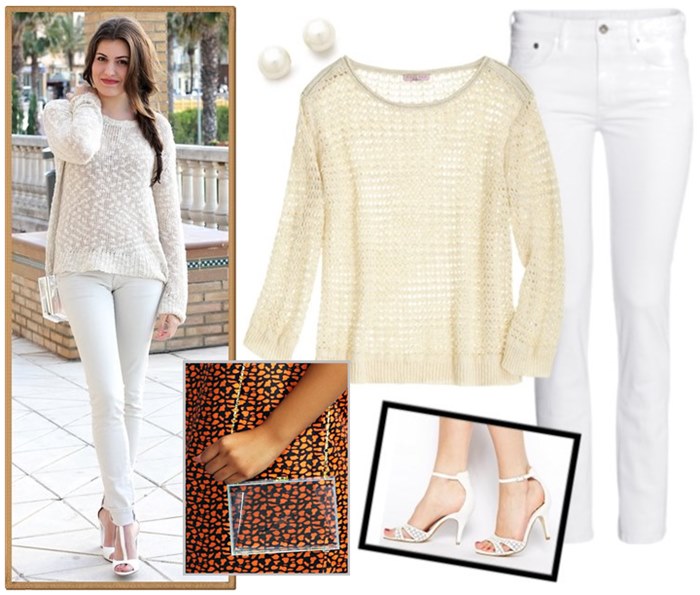 Going simple and neutral, Angi features her classy all-white outfit with a touch of ivory knit pullover and cute transparent boxy clutch. Some staples worn are sold out and I don't know exactly where to find the rest of other items. Here's other alternative for the look, which basically consists of knit pullover in cream shade + white straight jeans + strappy heels also in white + transparent box clutch + dainty pearl earring studs.
ROSIE PINK AND STRIPES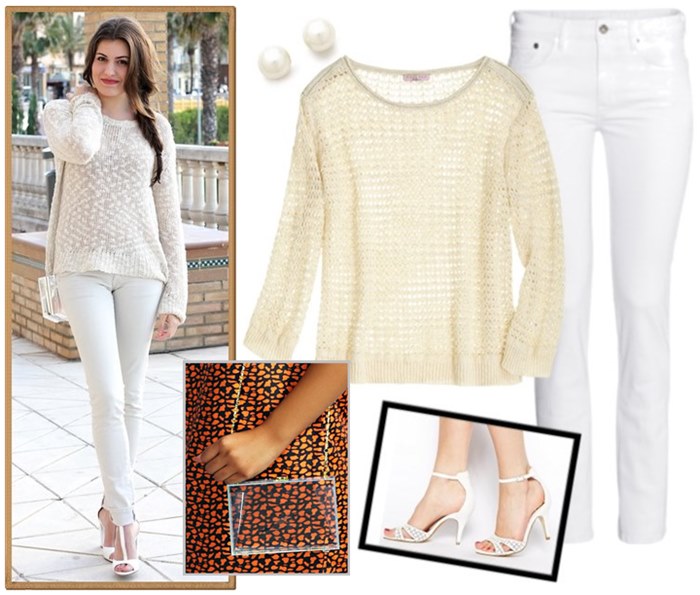 A skater skirt is definitely one of the must-haves for every summer day. If the day begins to cloud and temperature seems to drop a few degrees, expose your legs in a cute beige-colored skater skirt like what Thalia did. Pair it with a striped crop-top (long or short sleeves), then combine the look with a statement necklace that has similar color tone to the stripe pattern. This necklace looks stunning for adding more textures and colors yet doesn't have to risk the original texture and color of the stripes itself. Finally, finish the look with a pair of lace up front gladiator booties
BRIGHTLY COLORFUL SUMMER FLORAL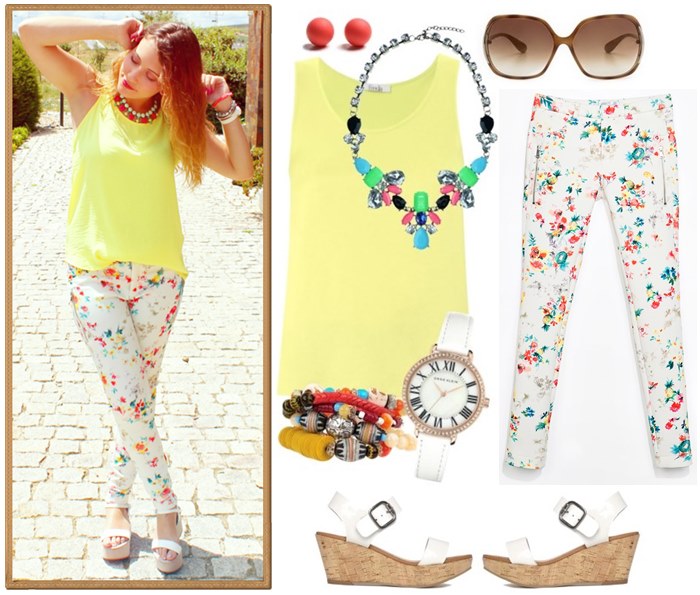 Let the colorful summer outfits begin like how Ana suggests in her blog. Featuring vibrant statement of yellow top, Ana matched the top with white trousers in dainty floral pattern along with a pair of white strappy wedges and colorful accessories. Each items are extremely versatile, easy to match with things you might already have in your wardrobe. "I love colorful pieces for summer and these pants are really a good buy, super easy to combine with any color! This time I opted for a yellow top and my fantastic white Zara platform," said Ana
CASUAL LIGHT BLUE LONG DRESS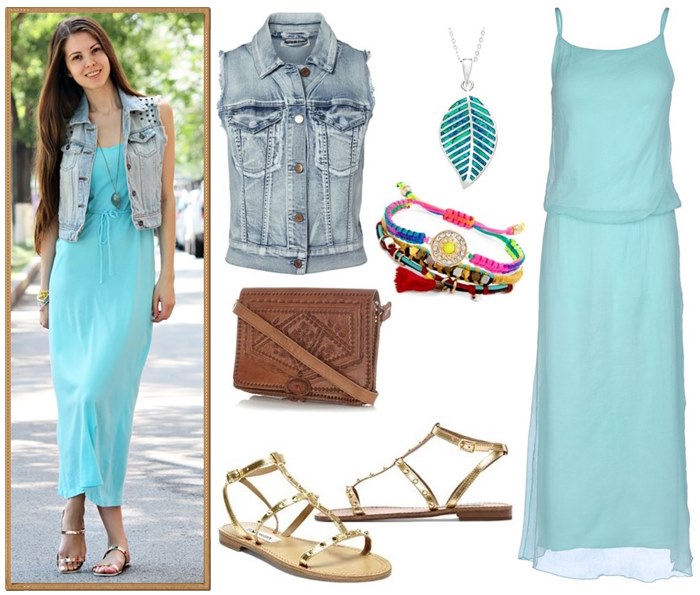 Nothing brings feminine versatility rather than long dresses or skirts. Both staples are easy to combine with many different fashion items, perfect for all different occasions and styles. To get a more casual look yet still embrace her feminine side, fashion blogger Irina Senina opted for a pretty long dress in adorable sky blue shade, which then matched with denim vest and gold sandals. The outfit is really beautiful and super easy to follow – everyone can definitely see themself wearing a similar outfit. And for more ideas of similar dress like Irina's, here are some options available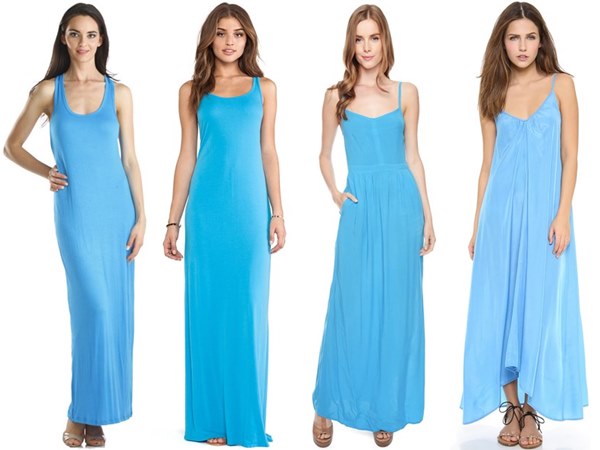 PINK AND YELLOW WITH DENIM SHIRT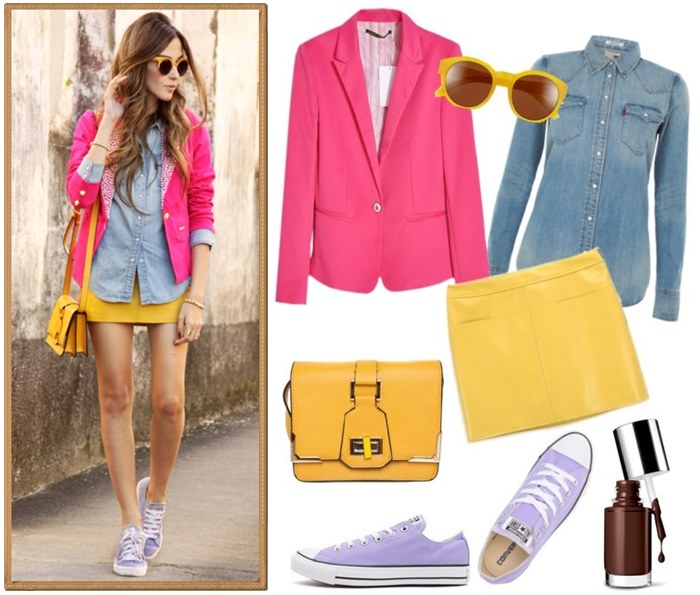 Flávia talks in her site "There's nothing like a colorful outfit to turn mondays into happy days! So I'm wearing lots of colors in a funny look". Surely, the "funny" look she presented won't make any of us laugh, instead will make us smile filled of joy and fun for seeing every gorgeous colorful statement she worn. Flávia matched one piece to another adorably. For her, obviously nothing complicated for making a super-stylish fashion statement. About the blazer, I honestly can't find a hot pink blazer with pearl embellished lapel, but you could probably check this video for a DIY on how to embellish your outfit.
Follow other cute attires to spice up your summer brights through article "Ten Fabulous Summer Outfit Ideas Street Style Fashion (Part 2)"
And here are other outfit set ideas through this link for different occasions, seasons, and body shapes