Swimsuit is no longer just an occasional piece of the wardrobe. While many people view the summer season as a time to enjoy some much needed sun, sand, relaxation and fun, the world famous swim fashion week was on bringing new whimsical designs of swimwear and beach cover-ups for the next summer to come. From eye-catching, fantastic patterns and colors to fancy sleek designs and classic yet futuristic style, stay in summer beach mode by following these trendy swimwear options for 2015.
From the vast range of designs, colors, prints, and cuts available in the Spring Summer 2015 swimwear trends – from the use of beading, embroidery and artisanal details to the appearance of whimsical and structured shapes – you are more than sure to find the style that best matches your personality and figure. Here are some major swimwear trends to choose for the season 2015: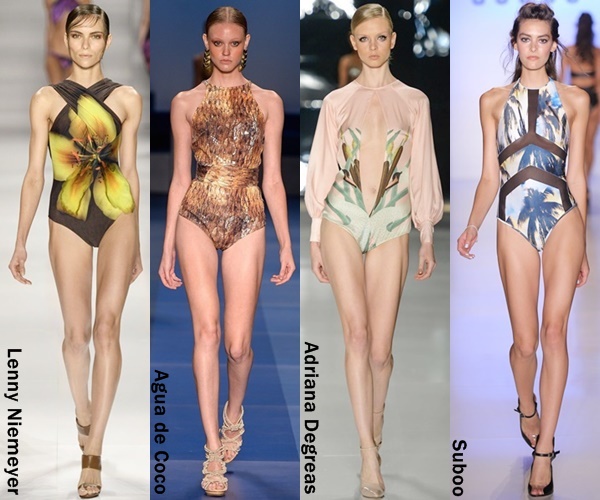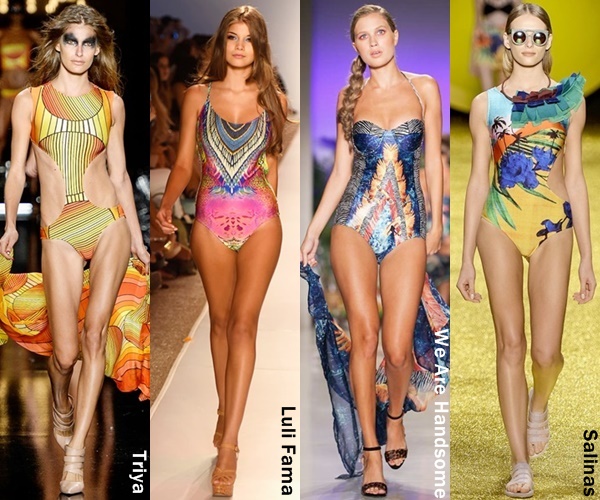 1. 3D Printed Swimwear
We always love to experiment with exciting printed and patterned looks when hitting the beach, and these wow-worthy 3D prints and patterns prevailed as one of swimwear's most popular trends for the season with eye-catching colors and textures that will visibly stand out in a crowd of beach lovers. As it intrigues photographers with the interesting dimension of the photo prints used, one can just envision, looking so cool and empowering.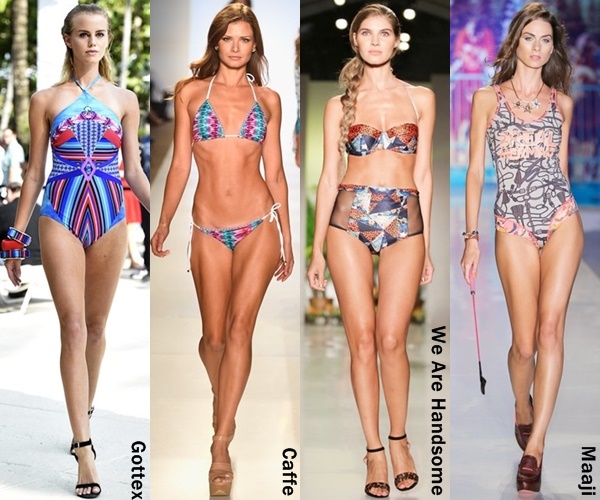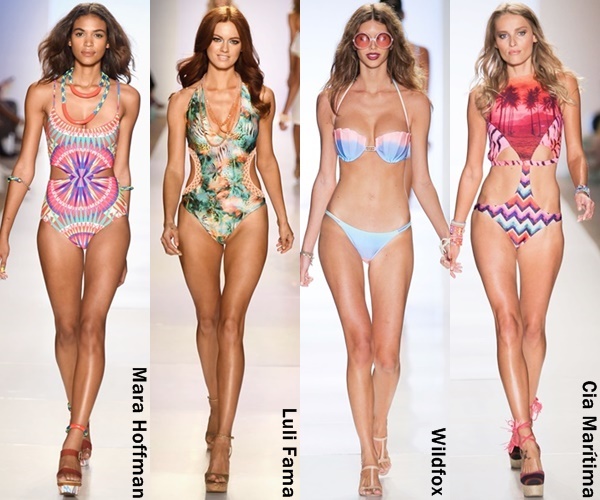 2. Full Prints and Patterns
In line with the elite 3D prints that add the uniqueness into the pieces, more and more prints and patterns – from wild tribal, lovely florals and natural hints to creative slogans and abstract motifs, geometric forms, tie-dyeing, polka dots, zig-zags, stripes, and gingham patterns – have also taken swimsuits as a perfect canvas for fabulous painting, making the creations to be the major trend for 2015.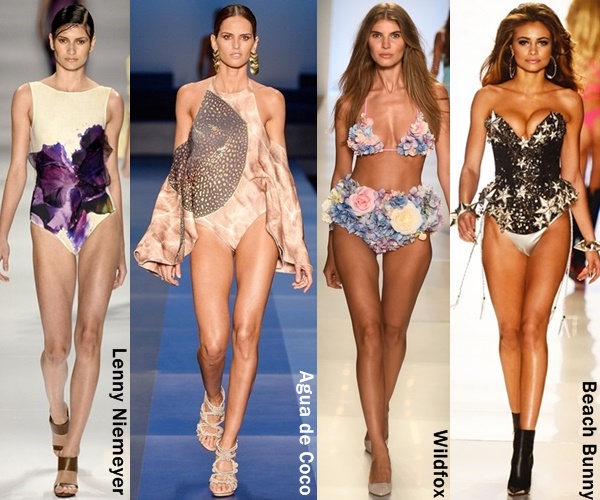 3. 3D Details and Unique Styles
These are pieces not everyone can wear and not everywhere you can see girls wearing. The selections include a variety of styles, cuts, embellishments, and prints that all have one thing in common – 3-dimentional hot and vibrant – securing your impressive appearance on special pool or beach cocktail occasions and always staying ahead of the game. Depending on your own body shape you have a wide range of these one-of-a-kind swimwear options to choose from this summer.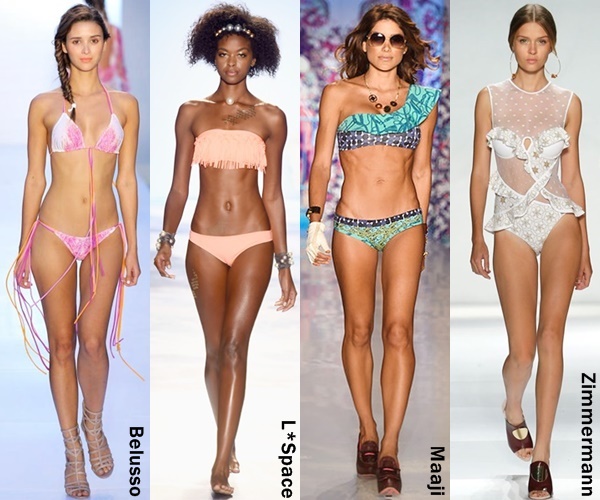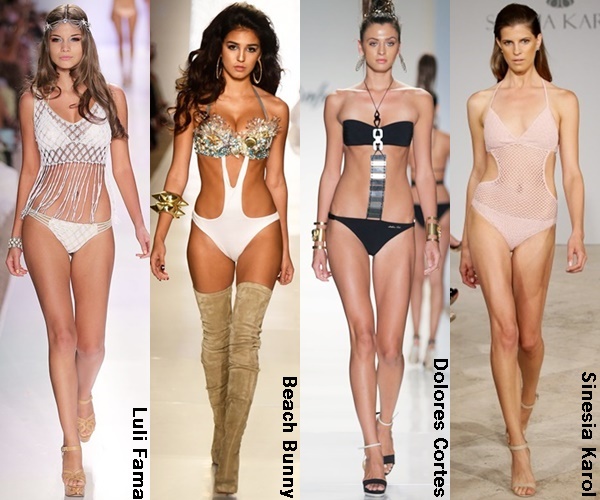 4. Ruffled and Fringed Swimwear
This 2015, swimwear was also given a bit of bohemian look with arts and crafts details on the runway. Following the same girly, boho mood which was featured by lovely and pretty details – such as ruffles, fringes, and frills – the additional elements bring so much innocence to simplistic designs. While some creations may not be easy to wear for all different occasions, others are in fact, incredibly versatile for any summer beach time. Crochet, mesh, and metal appliques were also worked into side panels, inserts, hems and tops, while fishnet knits found their way into cover-ups and fringe hems and bikini tops that look great when you move..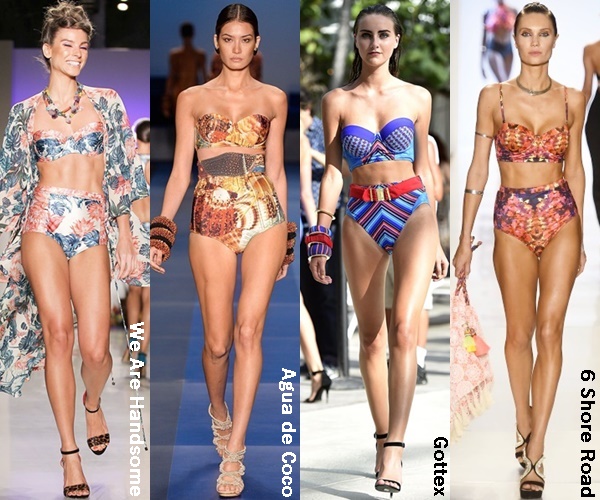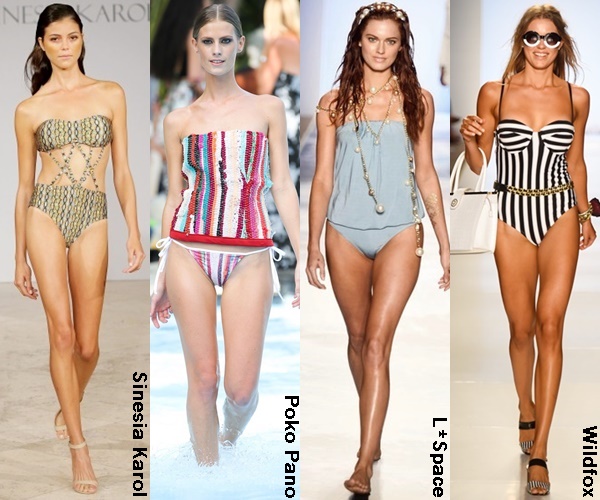 5. Retro Inspired Swimwear
Inspired from those charming '70s retro vibe – from stylish high-waisted bottoms and classic blouson one piece to fabulous disco and retro patterns – several fabulous vintage-looking swim pieces are also among those swimwear's most popular trends. These are coming as stylish alternatives for those who look for a better coverage, fun-hippies mood, and a more fashionable outcome. .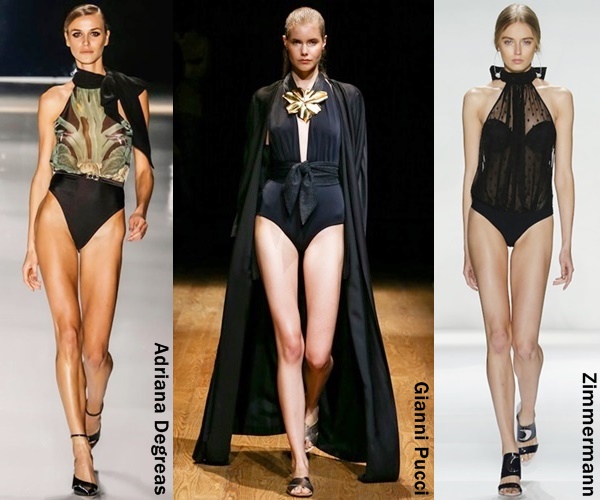 6. Luxe and Elegant Swimwear
Taking swimwear design to a whole new level, various designs for the 2015 swimwear trend also feature some high-end options meant for that glamorous society. From the sophisticated swimwear designs with feminine appliques and lovely neck bows to the luxe details, prints, and embellishments with a touch of metallic and glams, all elements really put on quite the swimwear spectacle.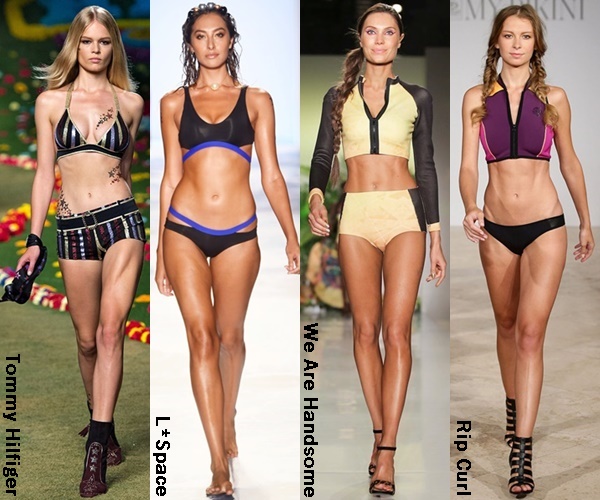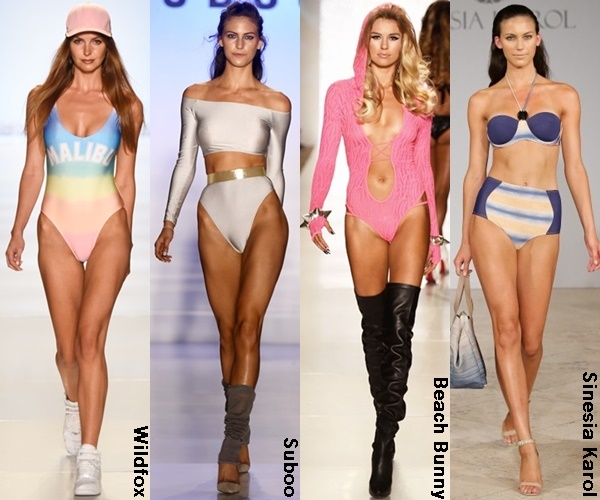 7. Sporty Chic Swimwear Styles
In line with the hottest sporty-chic trend from ready-to-wear runaway, this athletic look has also influenced the swimwear trends, featuring creative zips, hoods, and cuts, along with cool gym-style from the 80's, neoprene materials, pastel colors, and interesting slogans, sporty chic swimwear designs come packed with a big dose of fun and comfort.
Continue to article "Swimwear Spring Summer 2015 Trends – from Classic to Fantastic (Part 2)" for another roundup of the main swimwear trends observed from the 2015 Spring Summer Fashion Weeks.