As we ready ourselves for fall – and even for winter –, dress your curves with chic, fabulous pieces that steal the spotlight. No more boring clothes anymore and start grabbing all the inspirations from the looks of street style. See how you challenge yourselves to update your day-to-night look, from dressy to casual, for the office or for hanging out with friends. Check out at these street style flicks of some fab curvy girls I picked from chicisimo, and celebrate the coming season by embracing curves in various colors, prints, and styles.
Get out of your comfort zone and take challenge to try different outfits from head to toe that you've never done before. From "I never wear neon" to "Me rocking a rocker style?" to "I don't go for mini outfit" manage to take out the very best of you without changing your essence – which is the most important factor here. Once you feel comfortable, fashionable and fabulous wearing your new stylish attire, you will know how amazing and magical the feeling is. If you haven't done it so far, please do. It's not necessary with your outfits or look, it can be with anything, but please do it by the healthiest thing you can do and for yourself.
Formal Outfits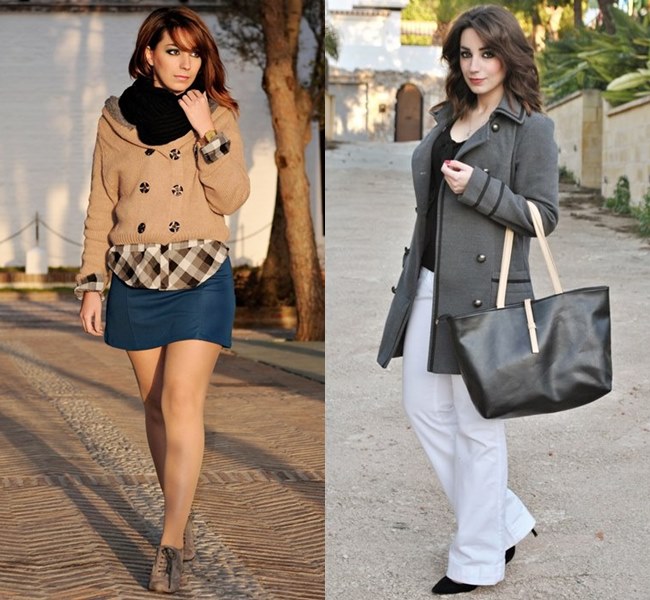 Whether you dress for formal or casual business, make sure you understand the dress code of your workplace yet you also need to dress comfortably and professionally. Remember that people who dress better or more professionally tend to be promoted more often than others. Depending on what you already have in your closet, neutrals and natural colors are the safest shades for your work wardrobe, while bold hues serve as a great accent color. Learn "Office Wear Fashion Tips: What to Wear to Work from Formal to Casual"
Casual Outfits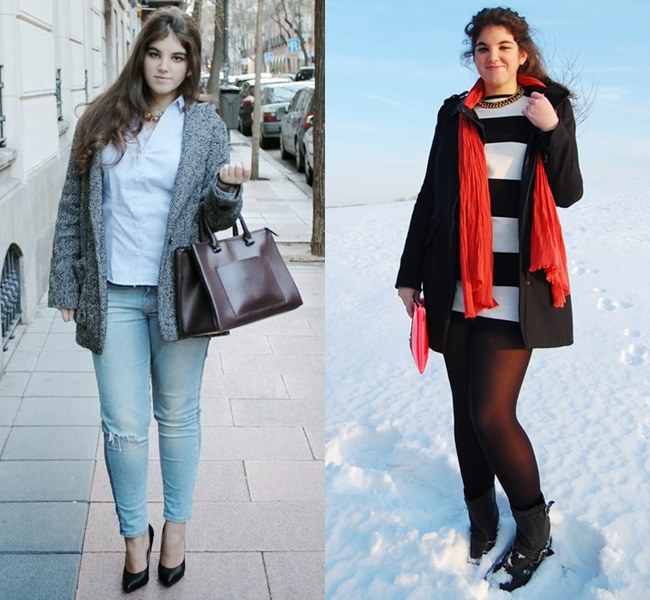 By the approaching of cooler temperatures in upcoming months, you certainly have the ability to wear lots of layers and garments to keep warm. Just make sure you know the art of layering to get this look right with your body. Understand how to wear chunky outerwear and sweater correctly and comfortably to avoid looking bulky – especially around bust area.
First of all, the trick to layering is to start with a thin initial layer and then build upon that. If you want to go with chunky knit sweaters, make sure they are loose fitting. Go easy on the fluffy and the puffy, the thick and the woolly. Choose well-fit garment with thin light weight fabrics when you want to layer underneath an outerwear. Make sure each pieces flows together. Layering is not only reserved for knits and coats. You can also use outerwear vests for layering. Utilize tights and legging for an extra layer of warmth.
Check out some fall and winter plus size style ideas below: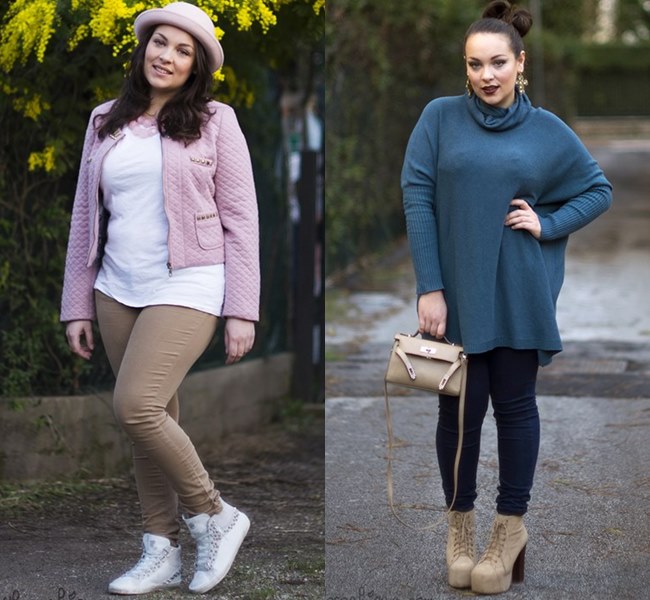 Stock up on some classic pieces that will flatter your shape while carrying you through the cold seasons. Skinny jeans, knit tunic, basic tee, bomber jacket, as well as ankle booties and sneakers are some essentials to choose for the day.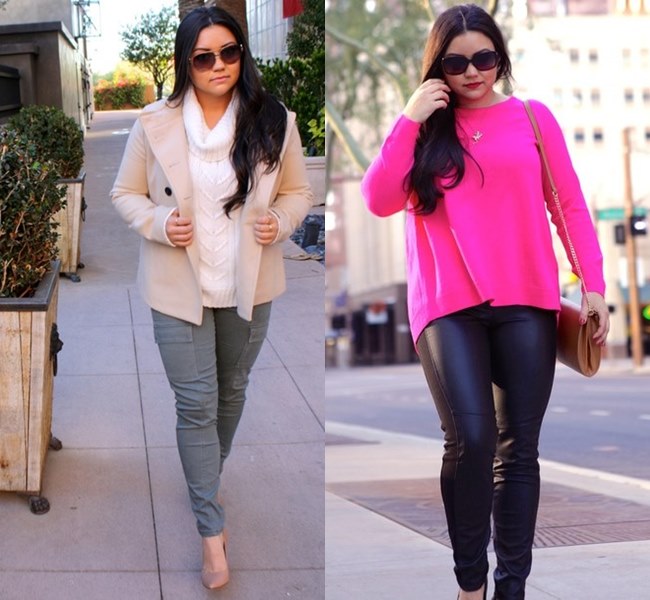 You could also pick some girly colors like pink to brighten up the day. Pair a cute pink knit-sweater (whether pastel or neon) with a pair of cool pants such as cargo or leather pants, then finish the look with other feminine pieces including heels and clutch.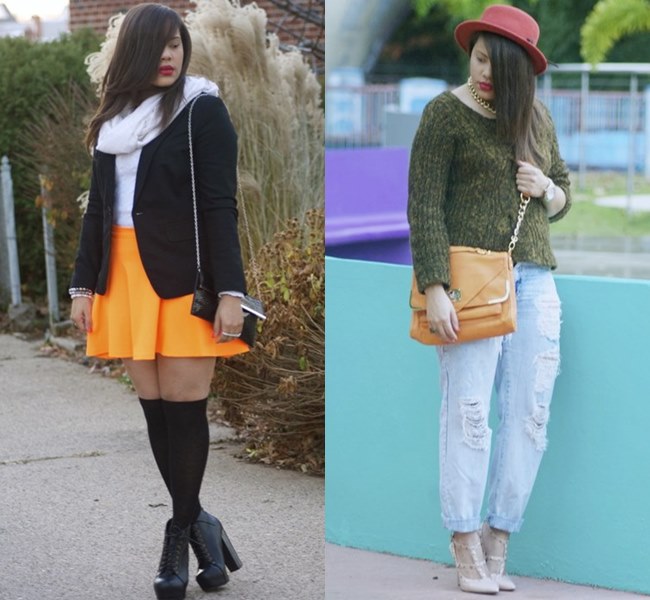 Embrace your curves with trendy outfits – either girly or boyish – by these two wardrobe essentials, a skater skirt and boyfriend jeans. Sport them with warmer top such as jacket or knit sweater, and finish the look with dressy ankle boots. Wear hosiery such as tights or knee highs to keep the legs and feet warm, at the same time, to stay fashionable.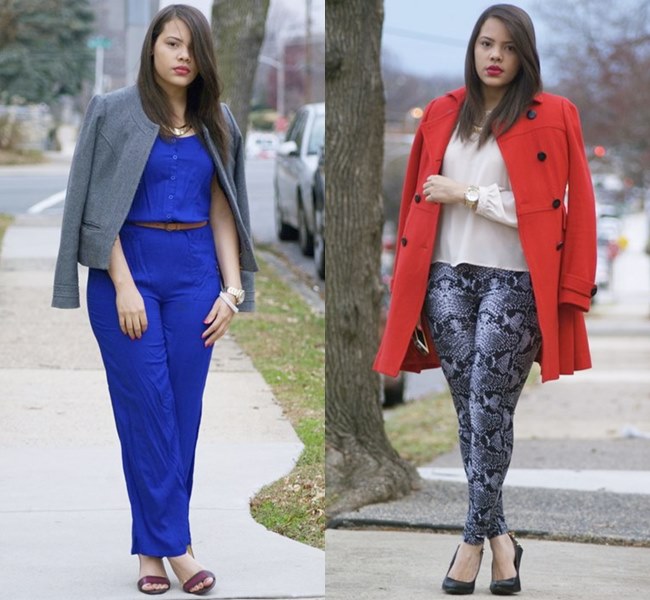 Get that smart look to make you look stylishly sophisticated, neat and elegant. Think of jumpsuit with tailored blazer, or a classic white shirt with skinny pants in snake prints as well as bright structured trench coat. Add dainty jewelries and heels for a more polished look.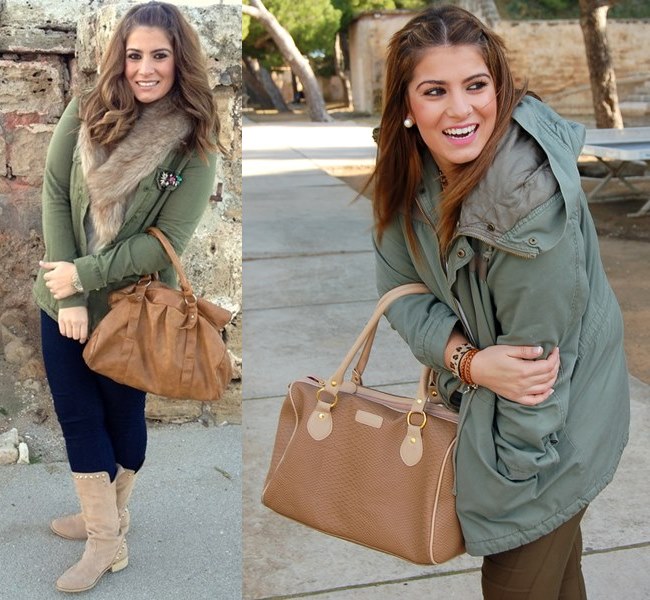 Dress down into a casual look with a military touch of olive color, parka, and flat boots. Match the olive hue with classic khaki shades to create that easy earthy autumn-y look. Add chic accessories into the outfit such as faux fur scarf or multi-bracelets to give more interest.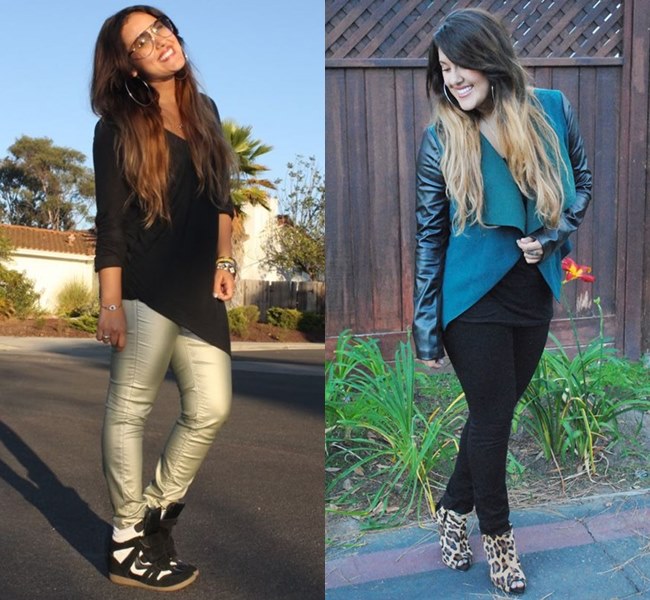 To create a little shine like leather, coated garments can be an option to look super stylish with just the right amount of edgy. Just give some rocky vibe into the look with a hot pair of leopard-printed booties and coated blazer in cool color and pair them with head-to-toe black attire. Or dress down your metallic coated denim with classic black tunic and sneaker to create an easy sporty outfit.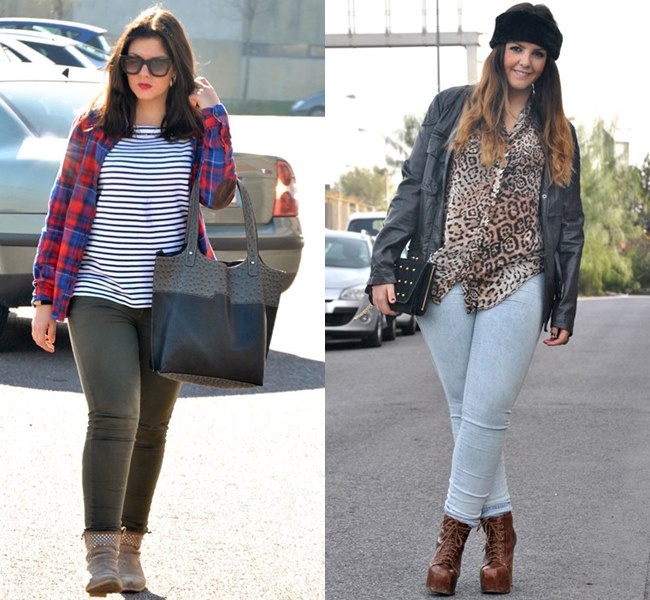 If you are looking to take your off-duty style to a whole new level, get your moto jacket over leopard shirt. Pair them with skinny jeans and platform booties, along with cute accessories like beanie and clutch. Or you just dress everything down for super casual yet classy outfit by sporting a pair of skinnies with striped thick tee, cozy plaid shirt, and slouchy booties to keep you warm
Finally, no matter what day and time you're reading this article, there are always fabulous plus size outfits to wear for the cold seasons. Grab your fab pieces or update your closet with more timeless fall winter must-haves like booties, skinny pants, skater skirt, knit sweater, printed leggings, chunky scarves, and more
Add layers and accessories, do mix and match between denim and coat, mini skirt and jacket, or try new style with poncho, oversize coat, or striking neon colors to create that super chic ensemble that is not only to keep you warm but also to stay stylish and flattering in your beautiful curves. Check out this gorgeous street style fashion for curvaceous ladies to inspire you. Enjoy the snow and be in style.