Being the go-to sandals for any summer outing, Espadrilles are designed universally – it's a unisex shoe – that can be worn both for female and male, and they look incredibly stylish, especially when it comes to the casual and comfortable combos. As for the ladies, these shoes are, quite possibly, one of the most versatile women's must-haves that available in various designs, from slide-on flats to wedges, open-toed to closed, colorful to plain, and classic to festive, so you will for sure find the right pair to style with.
After several style ideas of flat espadrilles presented in previous article "Style Ideas: Espadrilles Spring Summer 2015 Shoes Trend (Part 1)", now let's see what we can style with the wedged espadrilles. With its leg-elongating height, a pair of wedged espadrilles also works with everything in our closet. From pants, leggings and shorts to dresses and skirts both maxi and midi, wedged espadrilles add more inches to create taller and slimmer silhouettes, while the platforms make it a comfortable shoe for getting around.
Scroll down now, to see some outfit combinations with wedged espadrilles and get inspired of how to wear them this summer.
Ways to Wear Wedge Espadrilles Shoes
Slightly different from flat espadrilles, a pair of wedge espadrilles could enhance more formal looks, more elegant and feminine, perfect for various semi-formal events such as cocktail party or garden wedding. Make sure you wear your espadrilles only barefoot and no way else, and when picking shoes for your everyday looks the factor of comfort should not be neglected.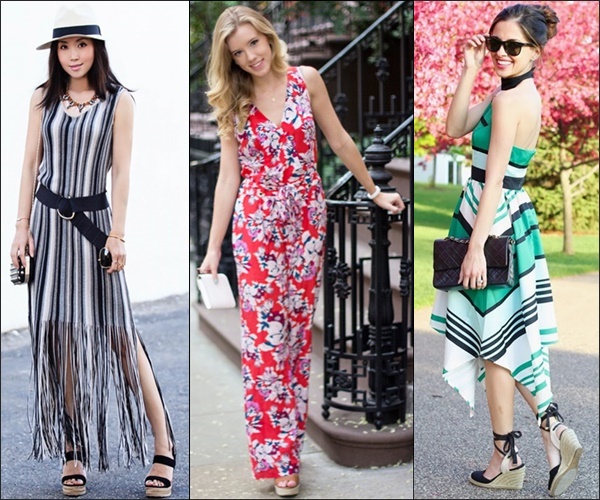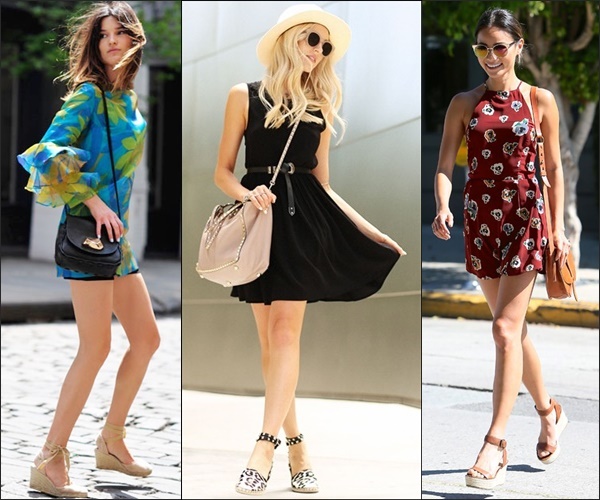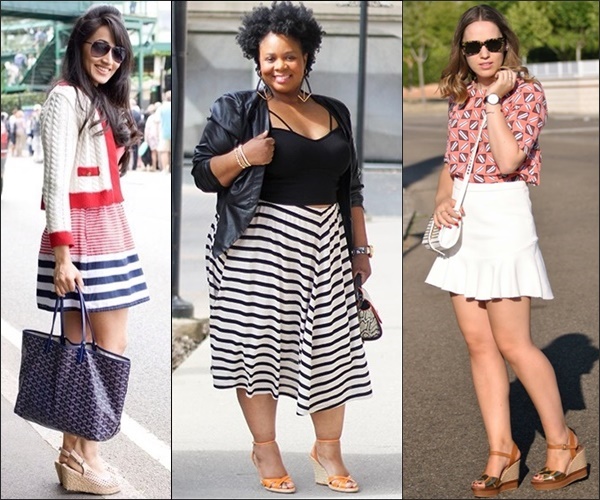 Although you may always pair the shoes with casual dressing, but accordingly, the pieces they come matched with should also be chic and feminine and in this respect you may try out the dresses and skirts made of linen and cotton, as well as maximum elegant and cute pieces.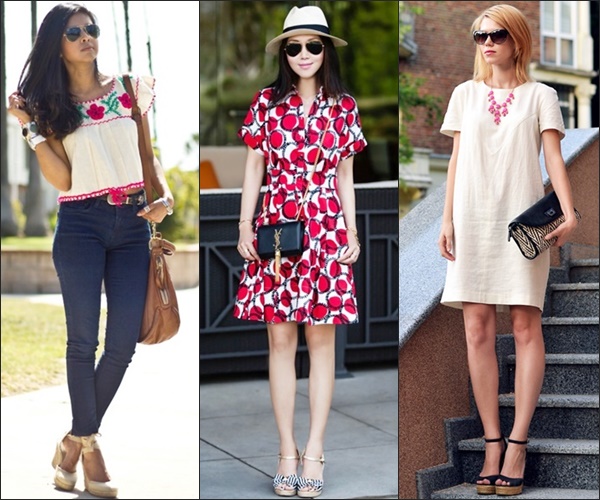 For casual looks, if you want to go for trousers, all types of pants and jeans are recommended in this case, too – distressed cut-offs, skinny jeans, cropped pants, wide-leg flares, long trousers, etc. Not to mention, to give a touch of urban look, dresses with sporty inspirations may also be matched with wedge espadrilles. Follow the example of fashion styles and be ready to look super chic.