With the advent of many online plus size boutiques, retailers, and brands that release fast fashion at prices and styles we love, undoubtedly, today's curvy women really can fashion their personal styles in numerous different outfits whatever and whenever they want. Just go for military chic to get that highest trend this season, or do with classy-elegant with floral and denim for a more timeless look. Here are some fabulous looks from 12 plus size bloggers donning different outfits with various styles.
From formal to casual, from business office attire to glamorous night out dresses, surely there are no limits for women with curves to embrace their fabulous looks head to toe in various fashion statements. Check out this article featuring a lot of styles from plus size blogger to inspire you. You can start stealing their looks to enhance those professional office wears.
Office Attire: Depending on where you work, every woman should know what type of office attire is suitable to wear. For example, dressing professionally is more appropriate in some industries than it is in others. But more importantly, most business environments require office wear that is conservative and elegant. Your business or professional outfits should graze your curves, not expose them – or wearing outfits that are too tight. For the tops, limit the amount of cleavage you show, wear it with layers to make the appearance looks more polished.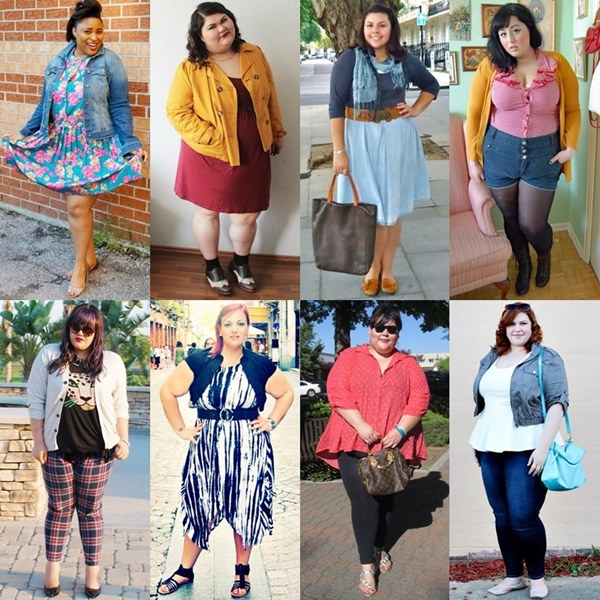 Casual Outfits: Whether you want to go with fuller skirts or dresses, with shift dresses or pants or shorts, any fashion staples are perfectly worn by plus size women as long as the statements are comfortable and fit well to your figure. Just opt for simple basics in colorful prints or in solid hues, and combine the staples with outerwear or accessories for a relaxed, yet stylish look.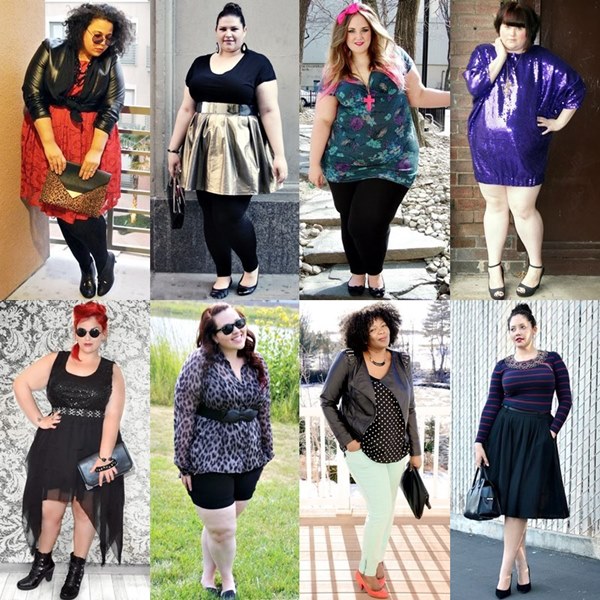 Night Out Chic: Add a touch of glam and glitz to your night-out attire. Depending on the occasion, casual or formal, you may don outfits that are comfortable and can bright your appearance in most sophisticated way. Opt for staples that are striking and flattering yet elegant without showing too much skin or cleavage. Layers – such as jackets or cardigans – and tights or leggings are your best bet to polish the look and to warm you up. While splash of neon colors, animal prints, and studs give those flattering rocky vibes during the night.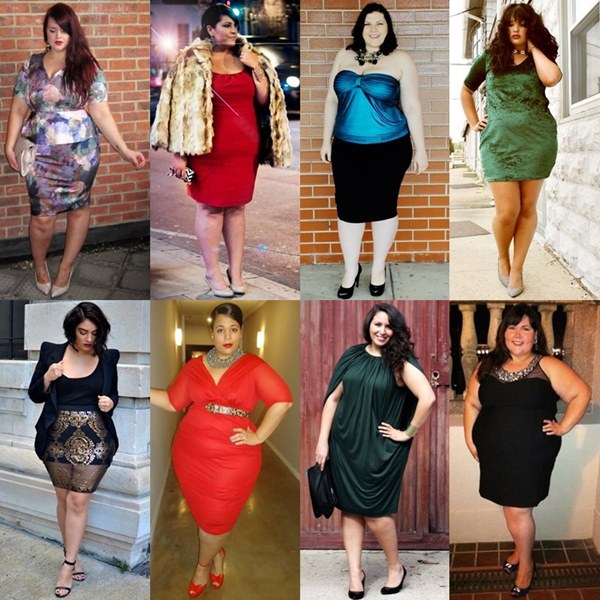 Evening Glamour: If you are looking for evening dresses perfectly worn for cocktail party, various styles of dresses, pencil skirts with chic tops, and LBD are your great bet. Invest in LBD as must-haves attire in your closet, or choose cocktail dresses – whether bodycon, shift, sheath, or wrap dresses – in bright shades or stylish cuts to make your look even more striking during the night. Opt for peplum tops with its matching skirts, or black pencil skirts with strapless tops in subtle metallic hues for casual yet glamour appearance. Finally, finish the look with luxe details and accessories including bold jewelries, sparkling embellishment, and even faux fur coat.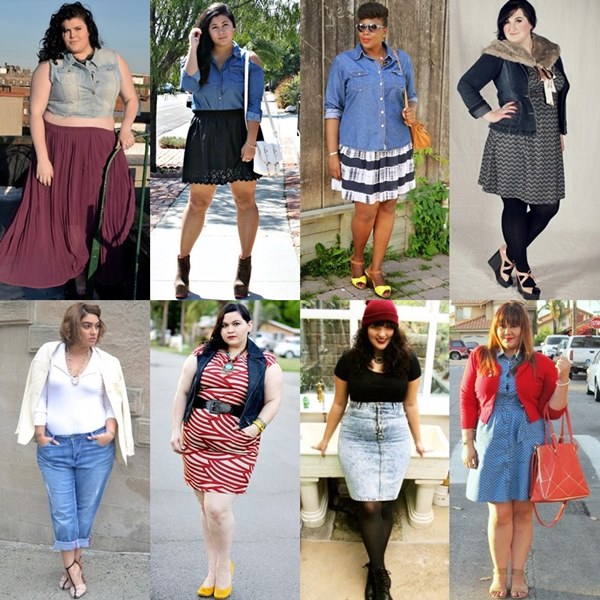 Denim Affair: From shirts to vests to jackets, from pants to skirts to dresses, denim is truly one of the most timeless casual staple that never goes out of style. Opt for a denim vest for layering your dress, or wear it as a crop top combined with a chic long skirt to achieve that cute stylish day-to-day wear. You may also add some fur details on your denim jacket to give accent to the entire look. Simple chambray or long sleeves shirt with cut-out detailing are also your best denim options to pair with a simple skater skirt perfect to enhance those classy, casual look. While boy-friend denim pants and pencil skirt are fabulous to give you that flattering nowadays denim trend.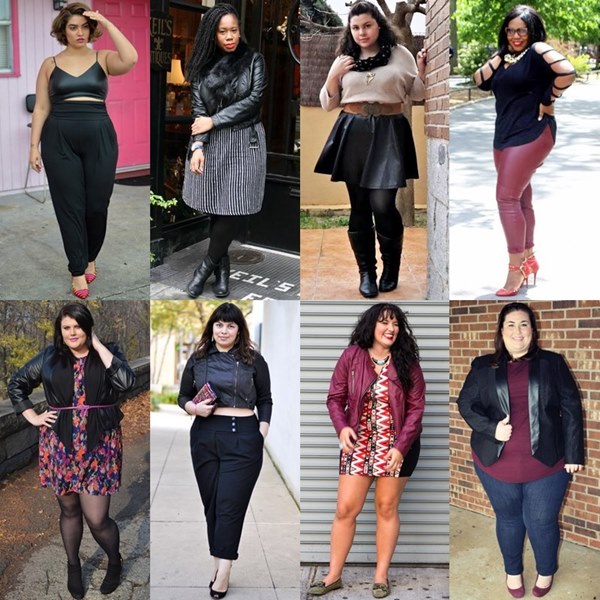 Leather Trend: Leather statements are one most striking and hottest trend this season that you can wear any type of them fit to your curves and personal style. From skinny pants to skater skirt to sexy bustier for creating that bolder look, or classic leather moto-jackets and blazers with a touch of leather element on it, leather staples are just perfect to embrace all women's silhouette and to enhance that rocky chick glam. Choose the leather staple in any colors perfect to your taste, opt for designs, details, and cuts suit to your figure, combine it with your favorite outfits, and finally make sure you feel comfortable with your styles. Now, you are ready to show off your entire polished and flattering look.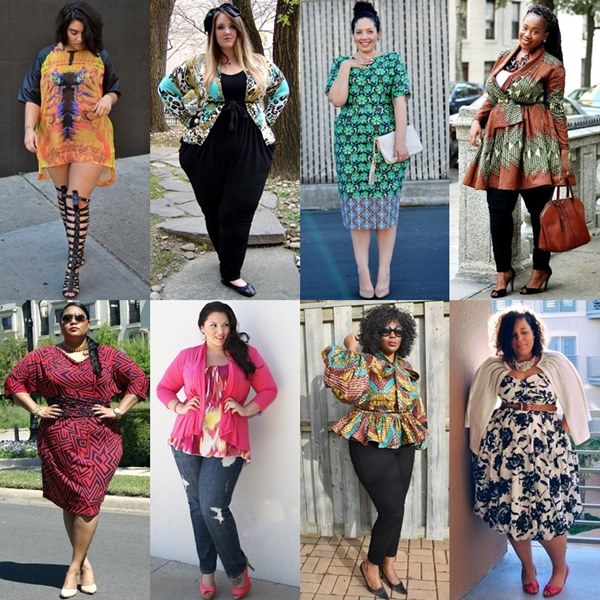 Vibrant Busy Prints: With so many busy, bold, and heavy prints for those slim silhouettes dominating all seasons' fashion, what's a plus size woman to do? Sure women with curves can go adorably beautiful with those print outfits that you can just wear it all and wear it well. But if you still have doubt on pulling off those prints, try them in simple and subtle way by adding a solid-colored piece to your outfit to create a sense of balance. Use the print as a center of attention to the part of your body you most want to flaunt, and wear the solid piece to anchor the one you're not so keen on showing off. Remember, as plus size women, fashion is not about hiding your figure, but it's about accentuating and embracing your curves.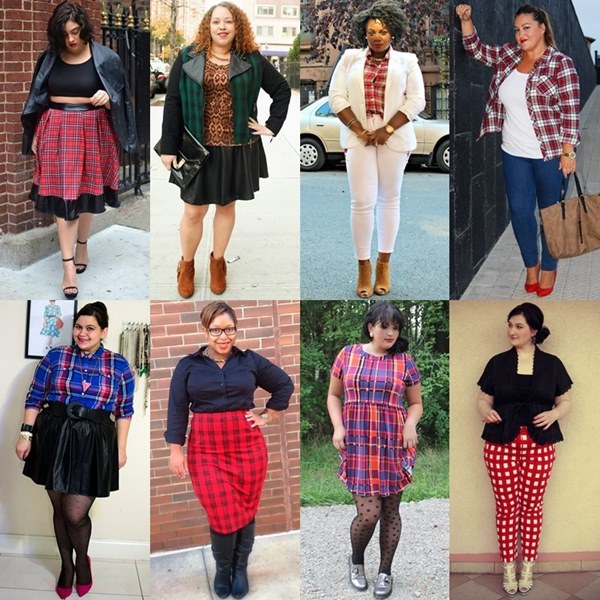 Classic Tartan Prints: This year there are loads of trends plus size women should be trying, and tartan prints – including plaid and gingham – are one that is set to be huge for this fall winter 2013. Luckily for plus size ladies, you can always get your tartan fix from a bevy of plus size retailers and brands. Throughout their selections, skirts, tops, jackets, and dresses with these prints are offered in various styles, colors, and sizes incredibly cute and fabulous. Just try it on and you'll be amazed to the bright, lovely effect brought by these prints
Not finish till this, continue this article to Plus Size Style Inspirations from 12 Plus Size Bloggers (Part 2) and follow other style inspirations all plus size women can don to enhance those incredibly gorgeous looks.
Last but not least, don't forget to check out these all articles about plus size inspiration related to fashion, styles, and clothing. Have a great day =))