Unlike many mainstream women's magazines, the wonderful thing about these bloggers is the diversity they propose. Sure they have full-figured shape, but even within many plus size women, we aren't limited to one cultural idea of a beautiful plus size body. There are various shapes of female figure, various fashions and styles which are different from one another, and these ladies represent perfectly every body shape many women have out there.
These ladies show that plus size body doesn't have to style in a particular way, following particular rules like what most fashion industry tells them about 'how to wear' and 'what to wear'. From them we learn that we don't have to shy away from particular fits, colors, patterns, or styles of clothing. They encourage plus size women to have confidence and share lots of knowledge on how to have a good taste of fashion.
continued from Plus Size Fashion Inspirations from 12 Plus Size Bloggers (Part 1)
Every type of garment can be worn incredibly fit and gorgeous, and they show you how. Take a look at these pictures and see how they don varieties of plus-size clothing in many styles and designs for different occasions.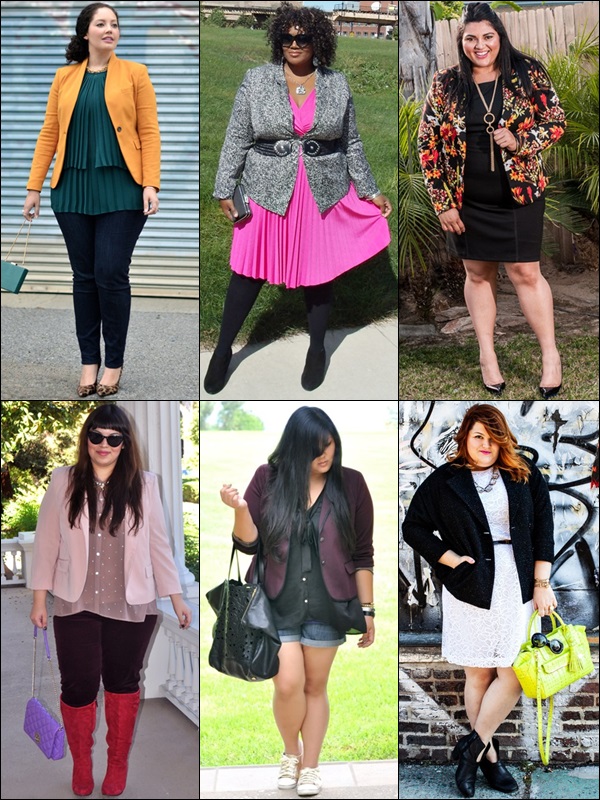 Blazers
From pairing it with summery outfit to wearing it with dresses or pants, from casual to semi-formal to formal attire, here's what they came up with. Sporting blazers with neon or prints, there are lots of styles to follow, after all, when it comes to styling a blazer, you can never have too many outfit ideas.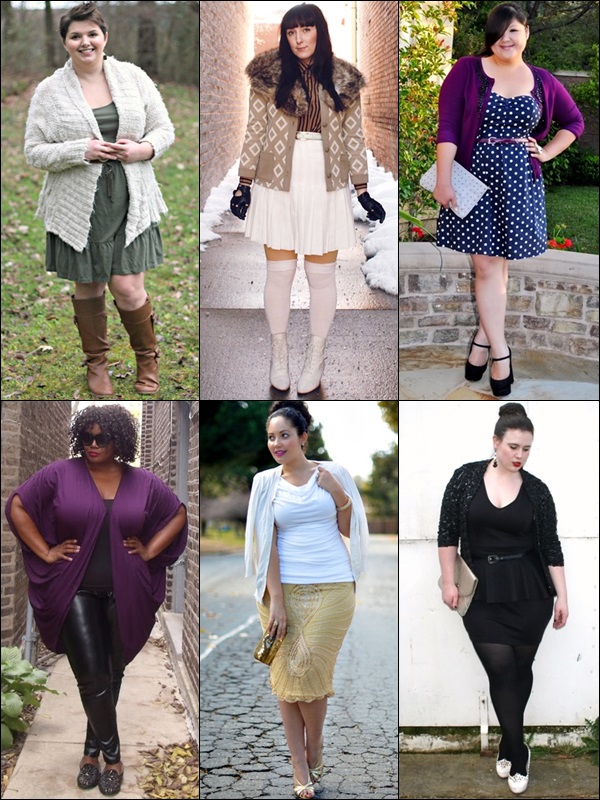 Cardigans
With variety designs they have, cardigans can add style to any outfit, match your cardigan with a mini dress, leather pants, or high-waisted skirts, then you will have those fashionistas' looks. Look for a fitted cardigan and leave it unbuttoned to achieve a casual look.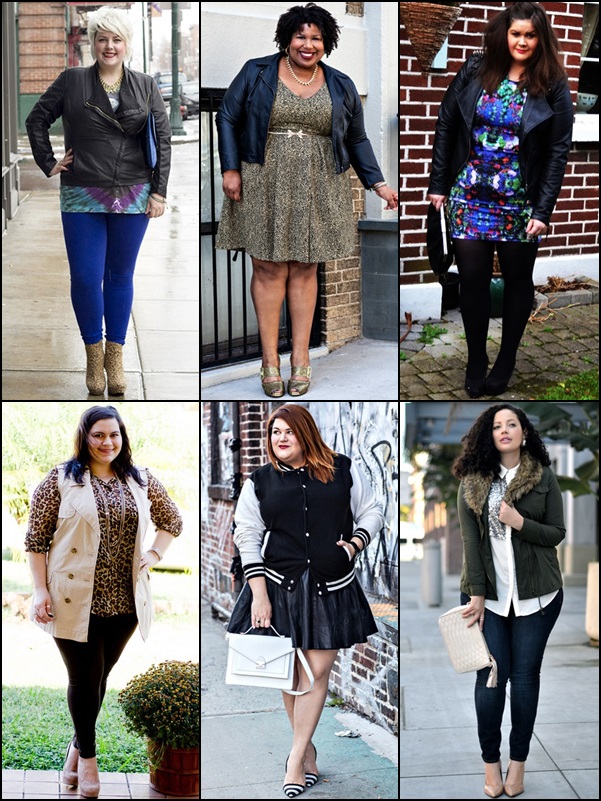 Jackets and Vests
Whether you want to go with your sporty style or rock n roll moto glam, or feminine look, or even for casual or formal occasions, pulling off a jacket or a vest will definitely add additional chic look to your outfit.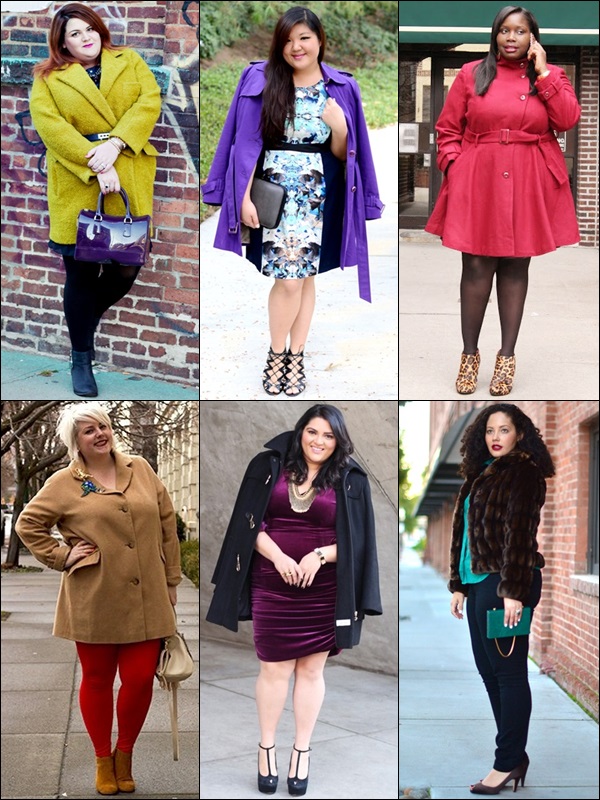 Coats
Coats, or specifically trench coats, perfect for winter, the wardrobe staple of detectives and female fatales alike. Avoid the old-fashioned law about dark shaded coats, today's coats come in both dark, bright, and light hues. Add your sophisticated, feminine look with this fashion staple, from bright to fur, from casual to formal. Yes, you don't have to wear those boring oversized black coats anymore.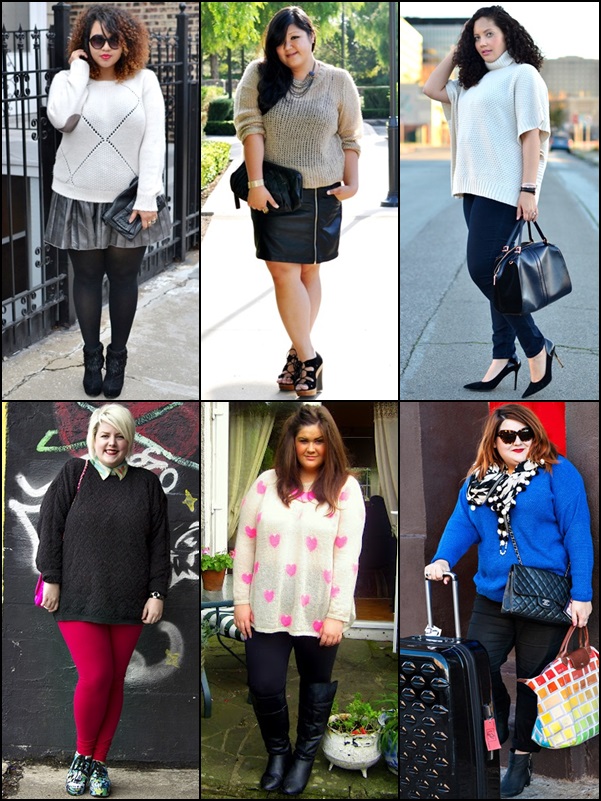 Sweaters
They can be chunky, loose, metallic, printed, or sheer-through. Varieties of sweater are truly nameless, as you can pair them with skinnies, mini skirt, and other attires to make you warm, as well to create a stylish look into your fashion statement.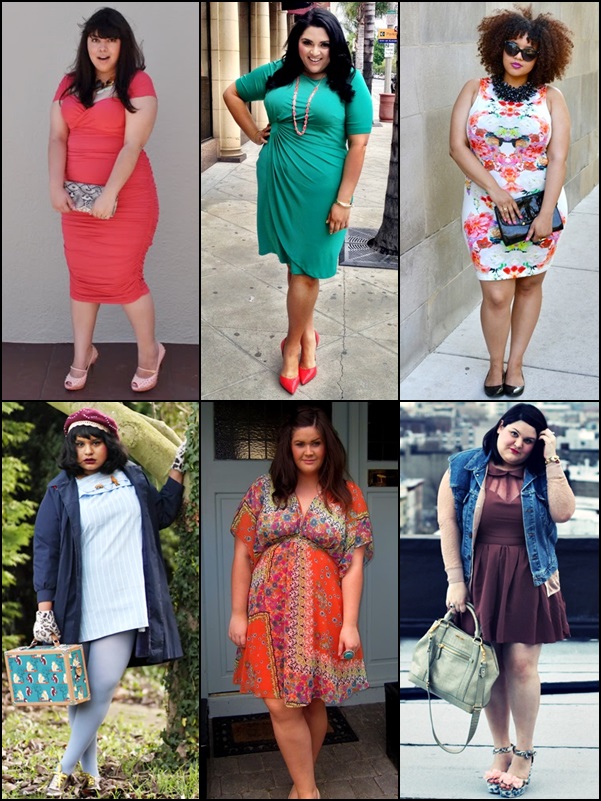 Dresses
No fashion laws can forbid full-figured women to wear certain dress. Wrapped dresses, bodycons, sheaths, shifts, babydolls, and many many more. There are too many styles to present in this article, just opt for pieces you love to wear, put colors, prints, embellishments, or any details accordingly, and think balance to create those chic, flattering look.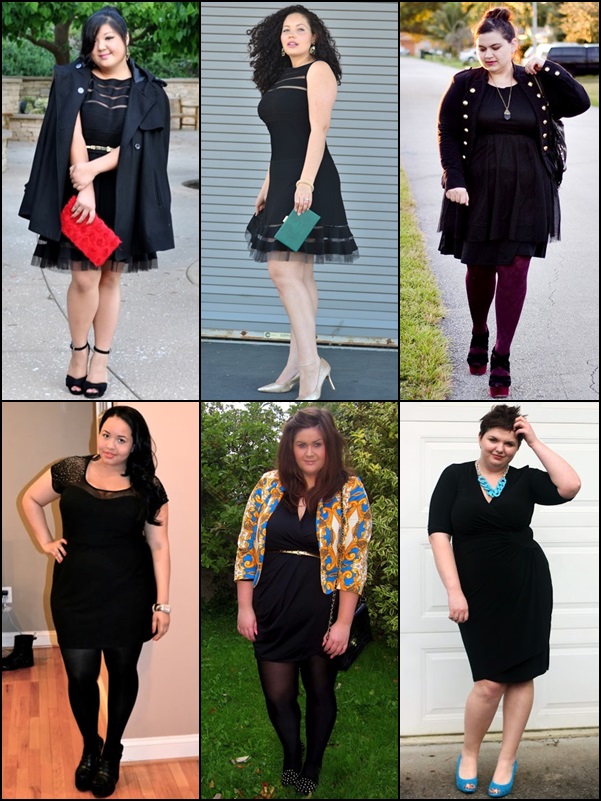 Little Black Dress
Nothing classier than LBD, every woman definitely should have this fashion staple in her wardrobe. It is the ultimate essential piece of clothing a woman would ever own. You've got to get a lot of wear out of your favorite little black dress. Dress it up or down and make your LBD work overtime by adding extras you may already have in your closet.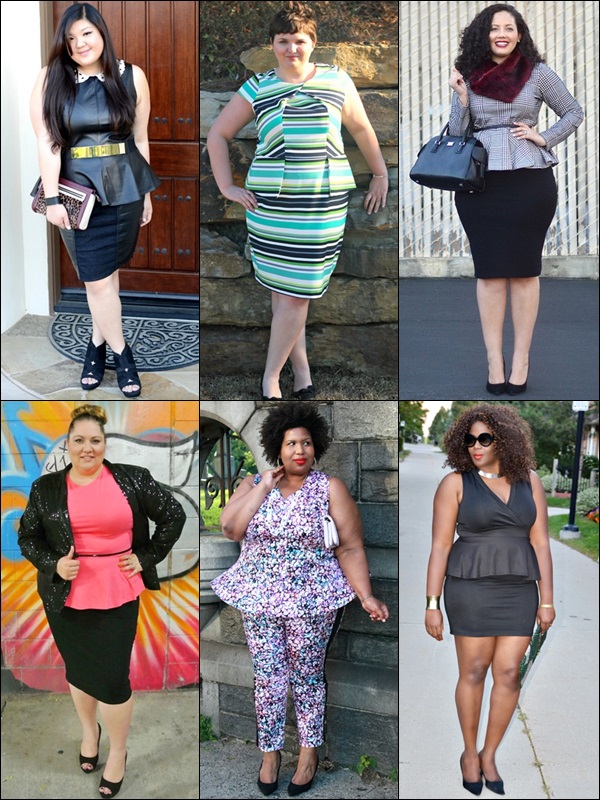 Peplum Dress
Rules aside, peplum dresses are actually best clothes to be worn by curvy women. The cut of this dress embraces curvy silhouettes even more gorgeous. Peplums work best on those with bigger hips, and are perfect to enhance slimmer waist. Complement your peplum with additional accessories to make your entire outfit flatter.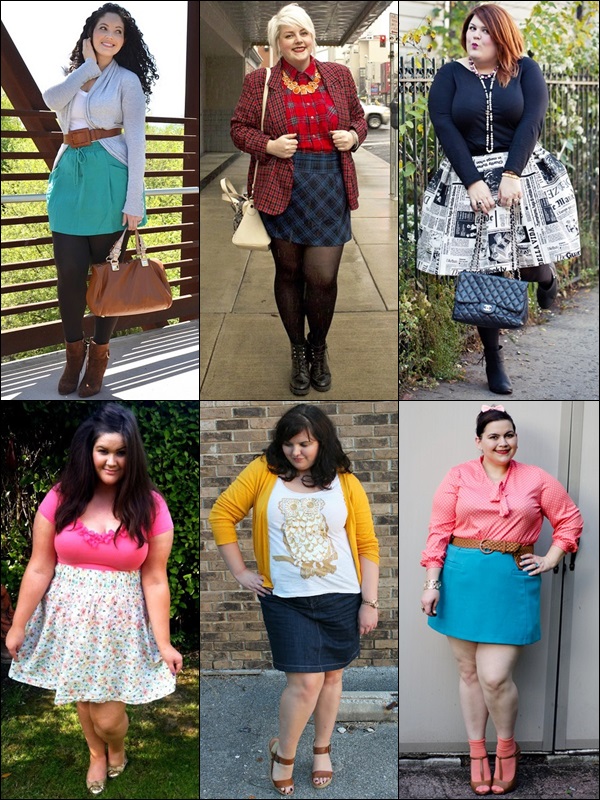 Mini Skirts
They say women with big thighs can't wear shorts or minis. Minis or shorts will only show weaknesses of their body part instead of disguise it. Toss that statement away because your goal in fashion is to show what outfits you love to wear. Your goals are to dress them well fit to your shape, and have fun doing fashion. You don't fashion to make you look slimmer, or to hide problems of your body. Be confident because if you are less concerned with making yourself look thinner, or "flattering" your body, then you are with having fun with your fashion.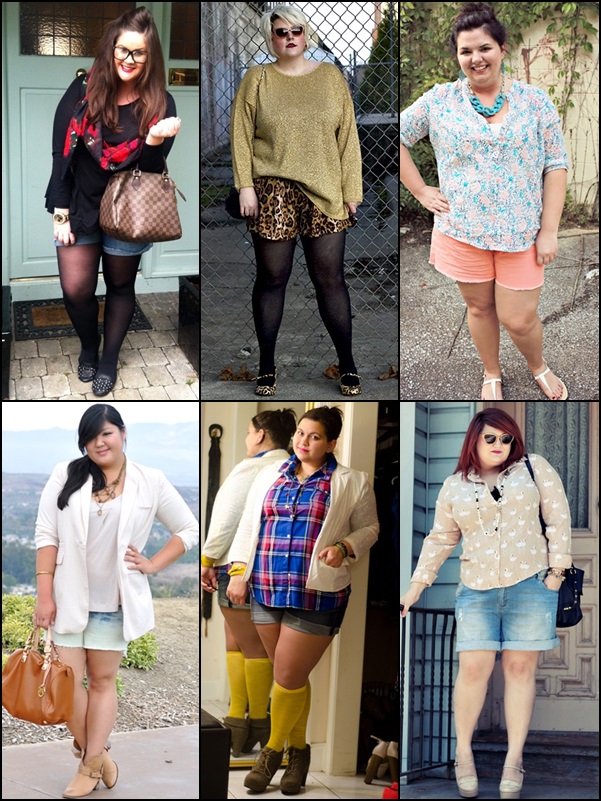 Shorts
Wearing shorts is fun. It's casual, yet incredibly stylish as you can pair your shorts with tights or some outerwear for winter, or something loose and brights for summer. Do your choice and have a great look with shorts.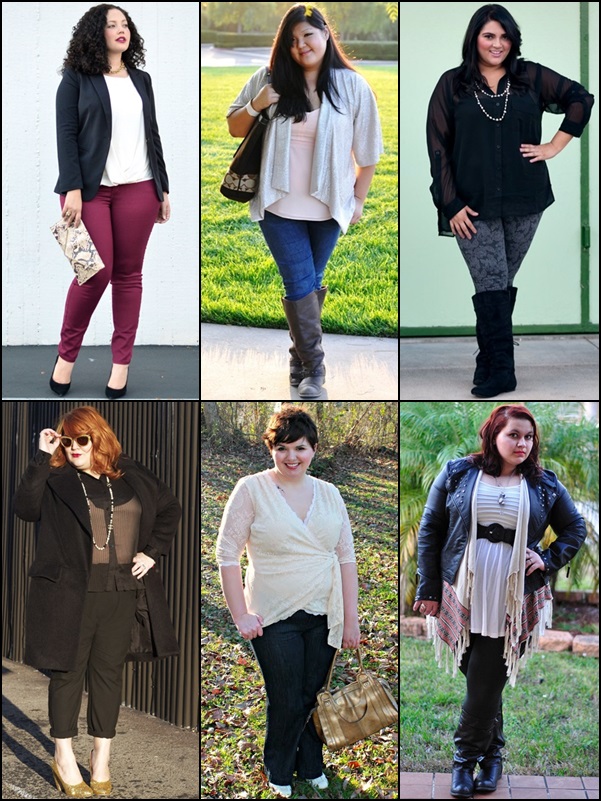 Pants and Trousers
Skinnies, or leggings, bootcuts or cigarette pants, yes, all full-figured shapes work well on those pieces. Two major rules are being confident and knowing how to make your fashion statements elegant and flattering.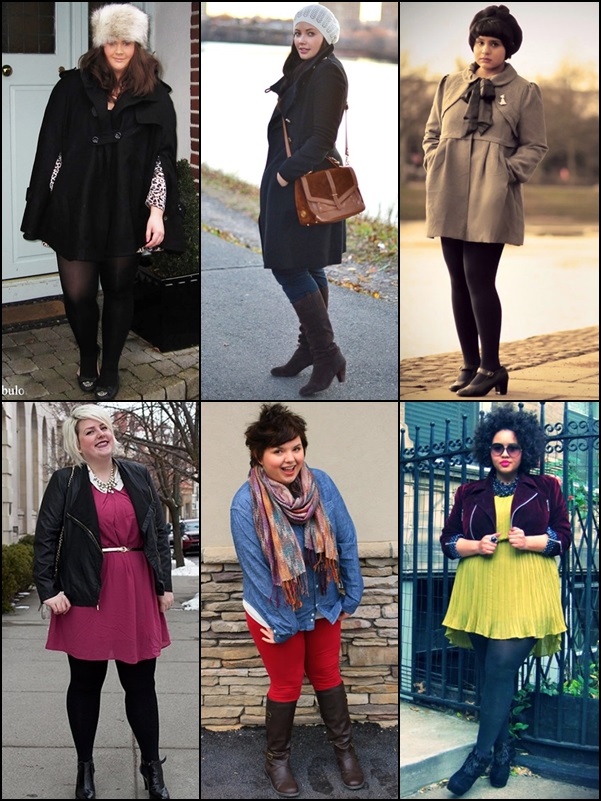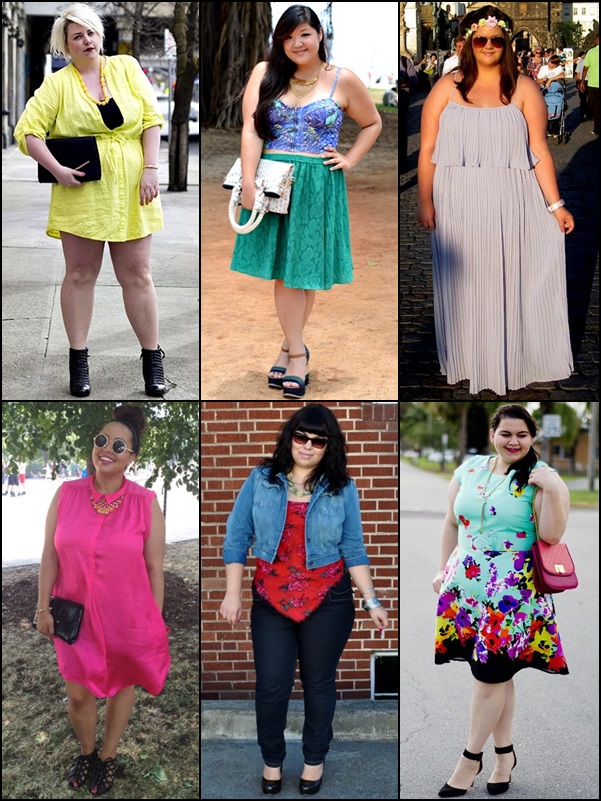 All in all, even though I also agree that there's a difference between embracing curves and being content with obesity. Always keep in mind that having a healthy and happy life is what matters. Having a plus size figure doesn't mean the person isn't healthy. If you think you are healthy then you should be grateful with your body.
As a plus size woman, you may feel ignored by the fashion industry. It's hard to compromise style and fit for what you can find in your size. People may insult you if you're plus-sized. They may say fashion isn't for you. Whatever they say, just ignore those negative words, be what you want to be, wear what you want to wear. Smile and walk away. It will confuse them!
Here are the 12 bloggers you can find through the internet. Hopefully their minds, thoughts, and fashions can give inspirations on how to be and to feel as a plus-size woman. Enjoy and have a great, happy plus-size life =)
Last but not least, don't forget to check these articles about plus size bloggers related to fashion, styles, and clothing. Have a great day =))