A coat is a fashion staple. As we ready for chilly days, and with weathers dipping into nippy lows, it's time to bust out those wonderful coats. And for those who are preparing their fall winter outfits, definitely coat is one of those items no closet should be without and is ideal for all occasions. If you are a curvy woman, finding cute coats to keep your plus size figure warm has always been a challenge. So here's a good piece of advice for plus sizes to keep warm and fabulous with coats.
How to wear plus size coats shouldn't present a problem. There are plenty options of coat with great design, color, and shape out there, and sometimes they came up with a reasonable price. Most importantly, depending on your lifestyle, budget, and tastes, there are a few categories of coats and must know tips that we must tackle and understand before you jump out there to shop. And of course, you have to know what you want and what to expect
For starter, there are a few key points you should keep in mind when you are purchasing your best plus size coats:
Find the perfect fit for your body type
Choose the right fabrics for your needs
Determine why you are looking for a coat
Have fun with styles that simply suit you
Find the perfect fit for your body type
The proper fit is crucial when buying your winter coat. Unfortunately for some fuller figures, finding a coat with the right fit isn't as easy as it looks. So, when you are shopping for your winter coat pay attention to these tips:
– Wear layers – a sweater or knits – to ensure your new coat will be able to keep you warm and, most importantly, it fits comfortably and looks fabulous on you. In order to accommodate the extra layers, look for a roomier silhouette or size up in a sleek silhouette. It's fine if there's a little room in the coat when you're not wearing as many layers. But not too much room.
– When fitting your new coat, make sure you can reach, walk, lift and drive. Cross your arms in front of you, raise your arms, stretch them out in front of you, button or zip up, or move around a bit. Basically, test your mobility and make sure your coat feels comfortable. If the coat pulls and is uncomfortable, try the next size up, or have them order it for you in your size – or worst case, find another one.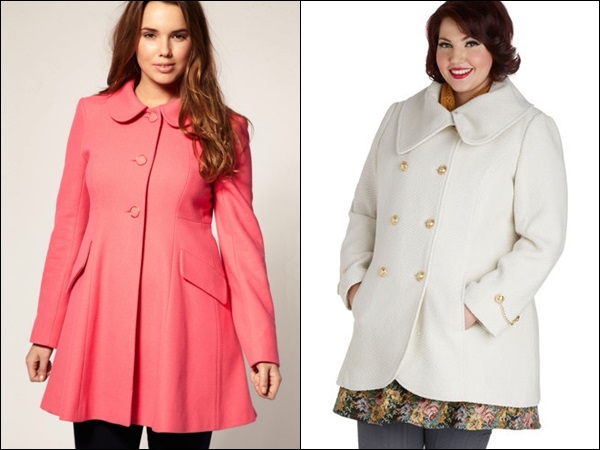 – Opt for coat with sleeves that look graceful and aren't too wide. Check your sleeve length too. Sleeves should ideally fall an inch past your wrist bone for extra cozy coverage, allowing your coat to cover your arms while you are moving.
– Sometimes to understand the length of your coat is important if you have particular fit needs to flatter your figure. If you're after one winter coat, opt for a versatile length that's just above, or on the knee so that it works over dresses, skirts and pants. Whether it is short, medium length, 3/4 length, or long coat, basically longer coats work best on longer people, while shorter coats on shorter people. Of course if you live somewhere that gets super cold. Who cares if you're short and the coat swamps you – at least you'll be warm (which in the end is the most important thing when you're in sub-zero temperatures).
– All women have their own body shape, so if you have specific fit needs to meet your figure, you will need to keep them in mind when shopping for a plus-size trench coat. For example: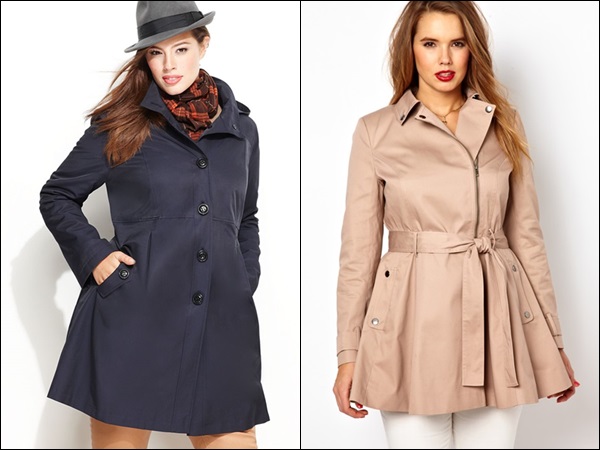 If you have wide mid-section or hips – pear shape or round shape – opt for a trench or long coat that flares out to accommodate these area. 'A' line styles flatter most shapes.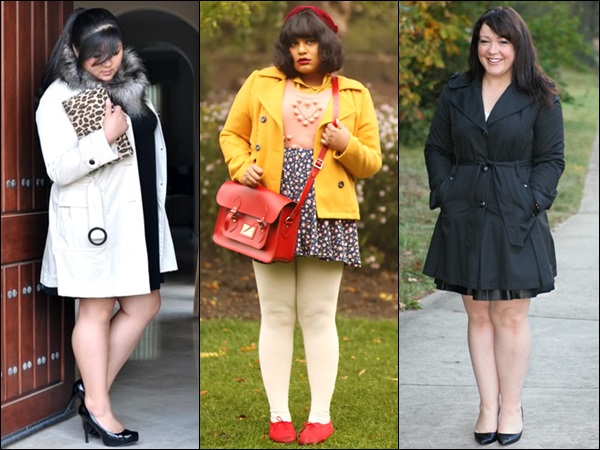 If you're plus size and have short legs – or if you are plus petite woman – avoid oversized long coat that will only swamp you. Opt for a coat that fall at least above the knee (medium length or mid-thigh coats) and perfectly fits your width. For plus petite women, fit in width matters more than fit in length. If you find something that fits nicely, but is just a little too long in the sleeve or hem length, have it altered to fit your frame. Some retailers offer choices in petite plus – sometimes called woman petite or petite woman – than they do in regular plus sizes.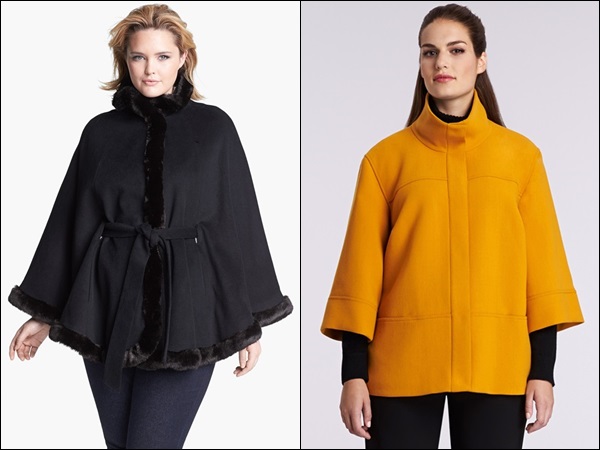 If your upper arms are large, there are number of styles suitable for women with large upper arms. Look for jackets with a Dolman Sleeve or Kimono sleeve – these sleeves tend to be fuller than the sleeve on your standard jacket or blazer – or try jackets with a bit of stretch, which will give a little more in the sleeve. When fitting a jacket or coat, wear a thick sweater to ensure the armhole will fit regardless of what you wear. Noted that sometimes armholes are not cut large enough to allow comfortable movement, even though the coat fits everywhere else, so try a jacket in a bigger size and get it tailored to fit your torso.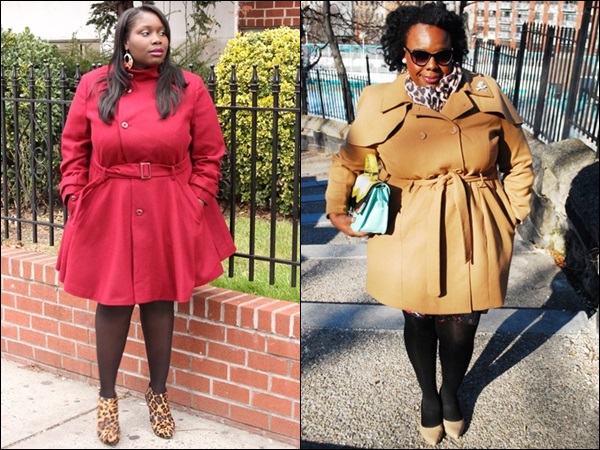 If you're blessed with a large bust, it can be hard to wear coat best fitted to those curves without being too sexy. When it comes to finding a coat to cover big breasts, experiment with an open-front style that won't feel uncomfortable on your bosom. A low cut, single breasted jacket is your best choice, while double breasted coat can only bulk up the area you want looking smaller. However, if you think double breasted coats are best for your look, just go for it and balance them nicely. Make it simple and avoid heavy details around the area for an elegant look.
Additional body shape tips:
– Along with the length of coat, don't forget to consider the shape and where the pockets are.
– If you have wider hips and don't want to draw attention to them, avoid coats with big pockets on the hips.
– If you have a larger bust, look for a coat with a lower opening, rather than one that does up high.
– If you don't have a defined waist, avoid belted coats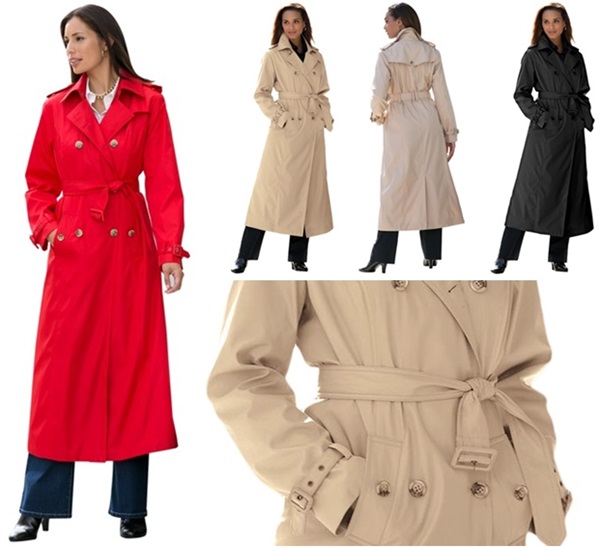 Lastly, as a versatile fashion staple to wear mostly every winter, sometimes we want to have a coat that has a larger fit. Those coats that have a generous fit are good if you tend to wear bulky clothing with many layers such as sweats and sweaters – especially if the temperature drops in a cold winter – Also, if your weight tends to fluctuate, you will want to ensure a comfortable fit whether you are bloated or not. In this case, purchase one or two pieces of classic double-breasted trench coat that have a versatile button-out lining, belted cuffs and an optional buckle belt to give you season-spanning options and an impeccable fit. For example this Long Classic Trench Coat by Jessica London
Choose the right fabrics for your needs
When shopping a winter coat, know that there are many types of coat's fabrics. Depending on the level of warmth, comfort, and allergies, your winter coats' fabric can be fashioned in cotton blend, wool, tweed, fleece, down, fur, leather and suede. Each fabric has its own character, price, and treatment of maintenance. Here are some advices: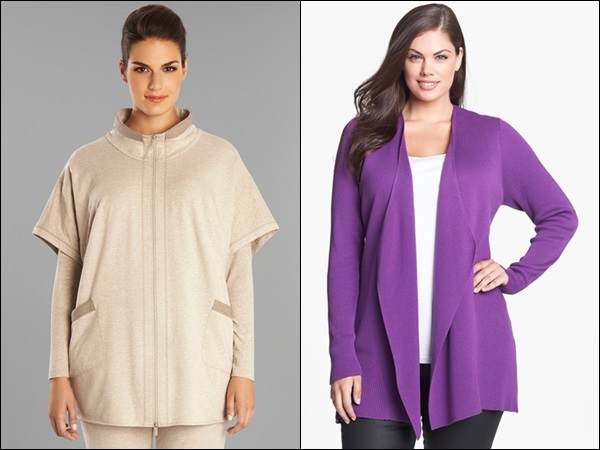 Cotton: Whether blend or 100%, cotton is light and soft and is not ideal for warmth. These coats perfectly go for hot summer days because the fabric breathes, allowing cool air in.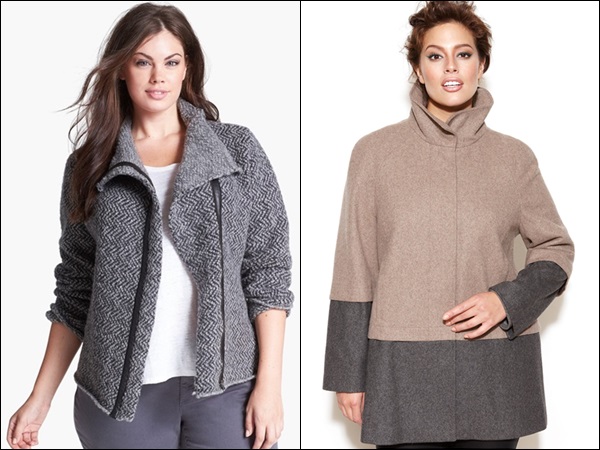 Wool: Wool is the most popular fabrics for winter. It's a great material for winter to keep you warm. The cut of wool coat is timeless, while the classic style offers elegant appearance. On the other hand, it's worth remembering that wool clothing can be an expensive purchase – whether blend or 100% – so check and double check the label to make sure. Moreover, some people find wool to be scratchier, so be sure to check out whether you like the fabric before making a purchase.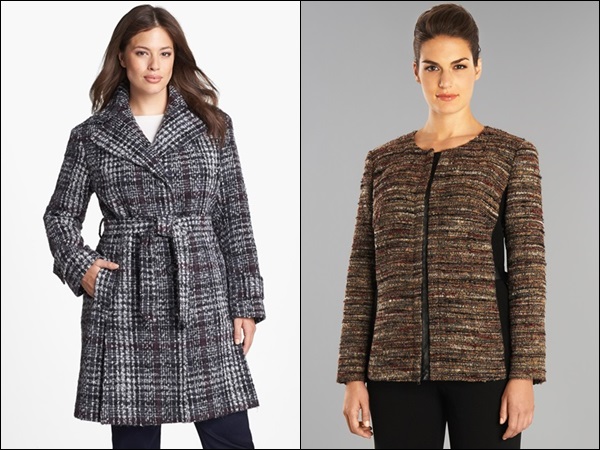 Tweed: One best character of tweeds is the fabulous rustic texture this material offers. Just like wool, tweed also gives the best warmth during winter. The style of this coat can also instantly polish your outfit.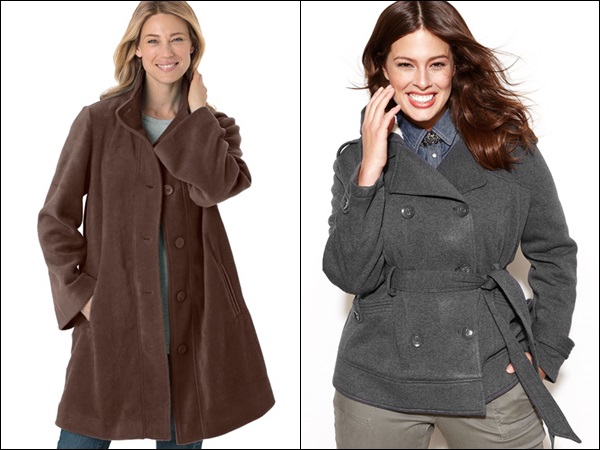 Fleece: It's a popular fabric regarding to its warmth and softness compared to most fabrics. Fleece can also be produced from recycled plastic bottles, so it's something worth purchasing if you want an eco-friendly coat. However, unlike wool that is always warm even when wet, fleece does not typically stay warm once wet.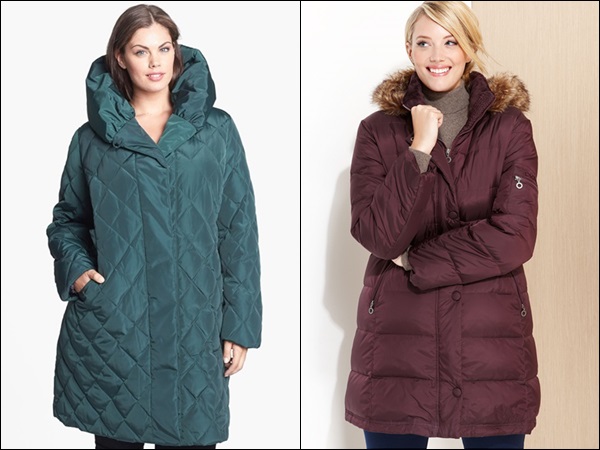 Down: It's also often considered the warmest material for a coat. It mostly comes as puffer coats or parkas and can also be quite big and bulky. Some think this type of coats is a turn-off for some fashionistas, however, with talented and curve conscious designers fashioning great coats, even plus size women can don a puffer coat. Look for the stitching making sure it creates a waistline and the spacing between the stitching lands at favorable places along your curves.
Fur: Not only that these coats offer most warmth and style, fur coats also look extremely fabulous and luxurious in numerous bright colors and neutral tones. Genuine furs are usually stored in a temperature controlled vault and require more maintenance, while faux furs are easier to maintain.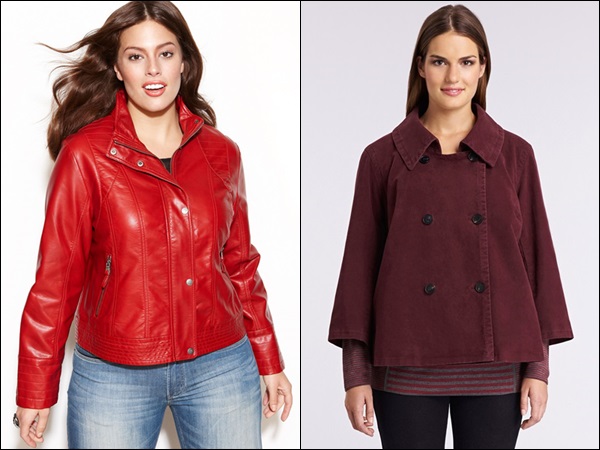 Leather and suede: One of the most classic, versatile, and elegant coats most women love to wear during winter. Leather coats provide variety of styles, from classic to feminine, from rocky to sporty, even from casual to formal. However, these coats – genuine or faux – should be pre-treated to withstand the many elements.
Continue to article "How to Wear Plus Size Coats Fit and Fabulous (Part 2)" for more style inspirations