When it comes to eyebrows they can either make or break your entire look. Whether soft fairly thin or dramatically dark, the power of a perfectly shaped eyebrow can make a major statement on your face. But with so many options – thick, thin, arched, straight – how do you know which brow is right for you? So if you groom your brows at home, let your face shape be your guide. Learn some advices to find out just how to get the perfect brow for your face shape and more other eyebrows information.
In continuing previous article "How to Shape and Fix Your Eyebrows Correctly (Part 1)" knowing your face shape is the first step to creating your most beautiful brows. The symmetry of your eyebrow can actually elongate, shorten, widen or enlarge the shape of your face, which is why it is so important to study your features and shape to make sure you are stepping out into your best light!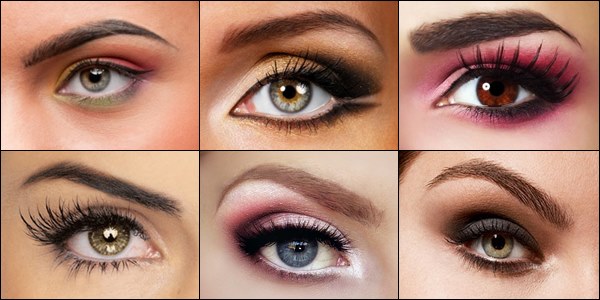 Determine you face shape by pulling your hair back from your face, and with no makeup on. Look closely in the mirror whether your face belongs to these six facial features. There are five basic face shapes that include but are not limited to: Oval, Round, Long, Square, and Heart Shaped.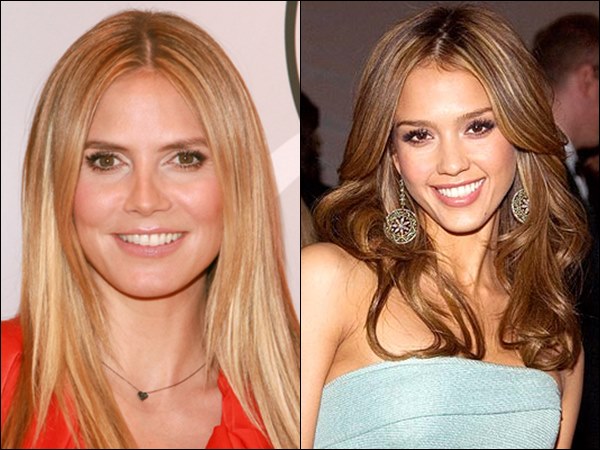 Oval Face Shape
If your face is oval-shaped, you need to create shorter brows to achieve the appearance of fuller cheeks for a larger middle region. But basically, the oval shaped face is actually considered to be the "Ideal Face Shape."  Thinner high arches or soft rounded angled eyebrows are an attention-grabbing power brow for those with oval faces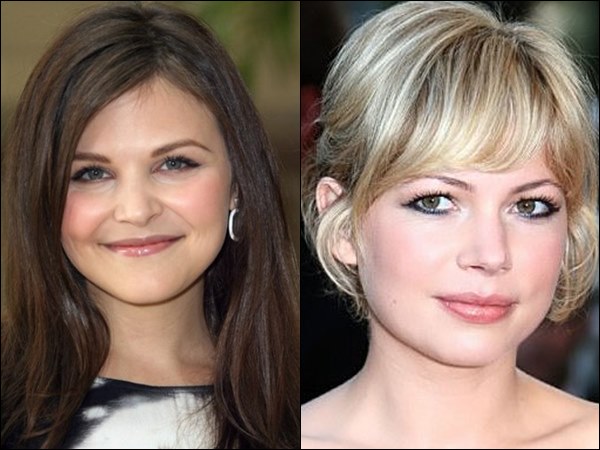 Round Face Shape
For those with rounder faces, a higher arch will complement natural features, as opposed to a straight, thick brow that will only make the face appear wider. An arched eyebrow creates a more oval look, which actually elongates round facial structures and refines features. A slim medium arch is also the ideal shape because it thins out the face. But how skinny you want to go is up to you entirely. Tweezing is the best bet when trying to create that high arched look for a round face.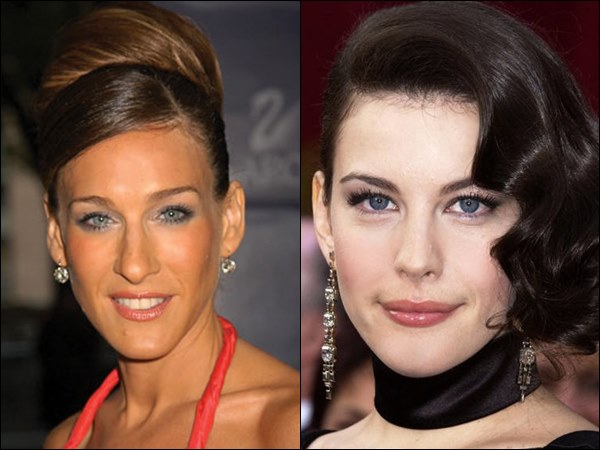 Long Face Shape
If you have a long shaped face then you need to be balanced more than any other shape. You need to shorten the overall length of the face. Then again, how straight you want to go, or if you insist on having arch, it entirely depends on your personal choice.  The rule is to stay away from higher arched brows and go along with those flat or straight ones, because it helps open up their face sideways.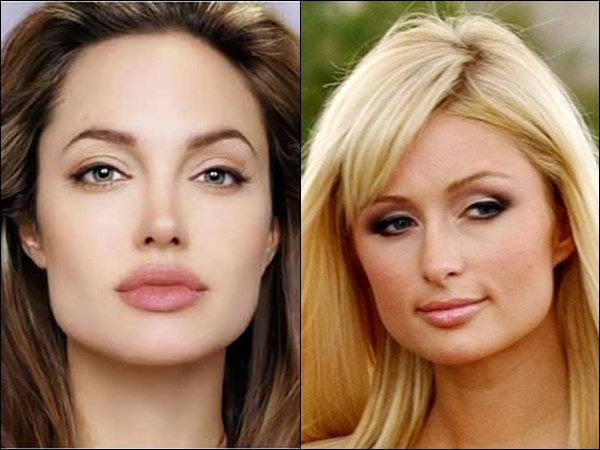 Square Face Shape
Since square faces already have a strong appearance, softer is better when it comes to this shape. Those with a strong jaw may want to skip an aggressive, too-high arch and opt for a softer curve instead. It's best to make your brows complement your face instead of contrasting with it.  If you have thick brow, bet on waxing or threading to give a more natural brow. A high arch can be overpowering. Instead, moderately thick brows with a subtle arch will look better.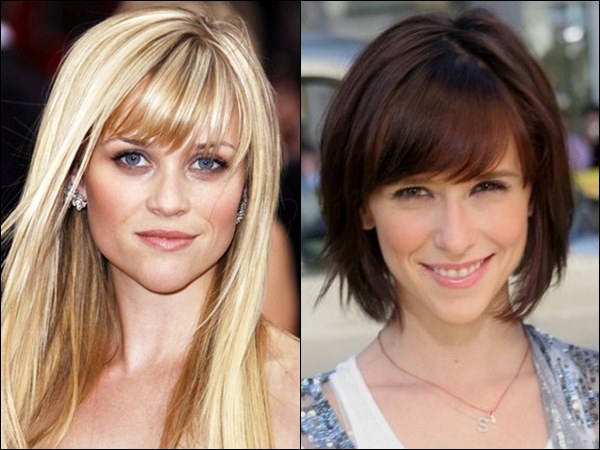 Heart Face Shape
For this shape, always keep your brows arched, meaning those with heart-shaped faces can easily pull off any brow shape, except for a straight look. On the other hand, if your face is long heart shaped, although these shapes look regal and elegant, but brows that are too arched or curvy can make you look perma-surprised. So opt for fuller brows with a medium arch. A straight, medium thick brow with a very subtle arch suits a long heart shaped face by drawing the attention outward instead of up and down. Plus, it creates a softer, more natural look and plays into the actual heart shape of the face.
Take a look at celebrities with their beautiful eyebrows fits their special facial features, and check out the video for more tips on grooming beautiful eyebrows for different face shape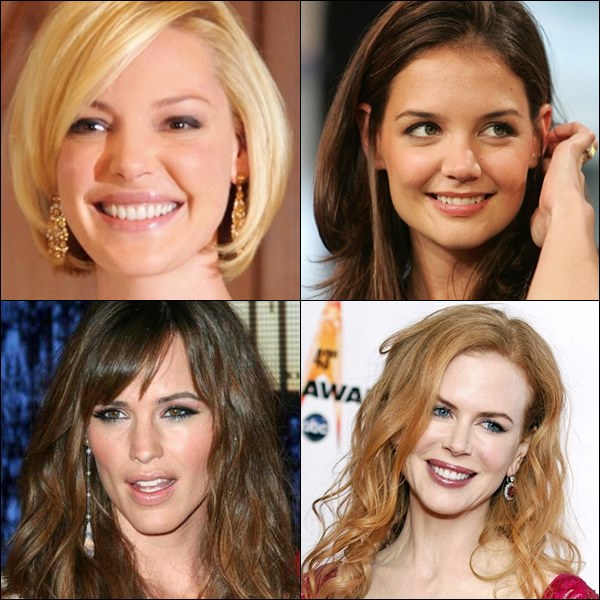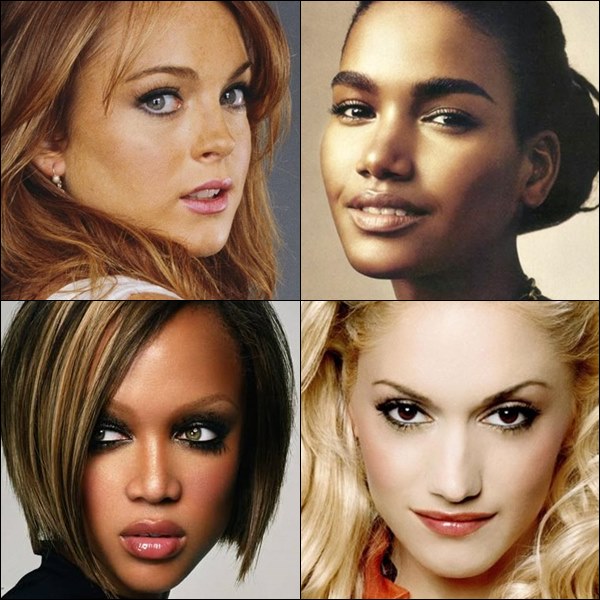 Last but not least, there's nothing worse than looking in the mirror and wishing you could will your eyebrows to grow back as fast as you plucked them out. So if you're worried about over-plucking, consider going fuller, which has been a major trend among stars. Check out these final tips on how to keep your eyebrows perfectly groomed
Go to Professional: When it comes to grooming your brows, it's helpful to get input from professional guidance for the sake of fifteen minutes of your time. For a small outlay a beauty therapist can achieve the perfect brow and give you a template to work from. But don't forget to ask a lot of questions to make sure you get the right shape perfectly fit to frame your eyes.
Be Brow Natural and Realistic: Knowing the character of your eyebrows is one most important thing in grooming your eyebrows. Whether they are bushy, fair, thin, etc., determining what kind of brows you're working with and what head shape you are will help you groom brows to perfection. Are you a circle, oval, long, square, or heart head shape? Customize to your own features.
Moreover, try to stay natural with your brows. Opt for eyebrow filler that looks natural. Keep brow pencil shades true to your natural color and apply the filler in light strokes as opposed to one singular line that can look more garish and artificial.
Wax or Tweeze: Always understand the difference between waxing and tweezing for shaping brows, and determine which way suits you best. Here's some general info to know each of these two methods.
Both tweezing and waxing remove the entire hair follicle from the root, but waxing in certain conditions – depending on your skin type – can make skin red or scabby, while tweezing can basically be done on anyone. When used correctly, tweezers shouldn't have any harmful effects on the skin. Plus, with waxing you need to get wax, a heater, strips, applicators, powder, and wax remover, while tweezing only needs a good pair of tweezers
In term of speed and accuracy, waxing is surely quicker than tweezing – many hairs are taken off at once by waxing, while by tweezing hairs have to be removed one-by-one. On the other hand, you pretty much don't have much control (accuracy) in waxing. If you're not experienced, the wax can accidentally spread onto more hair than you wanted, and remove hairs you weren't planning on. As for tweezing, you have great control, and can accurately choose the hairs you're removing.
Additionally, noted that by waxing you can easily grab onto all hair, even fine ones, meaning you can't choose to remove certain hairs but you get a very smooth surface. But if you don't really want a very clean look or want to keep your eyebrows to look most natural, you can do tweezing since it can grasp thicker hairs, but has a hard time taking out fine ones. So some "fuzz" can still remain.
Makeup Power: The brows frame the face and the wrong shape can make your eyes look small and tired. So, learn how to shape your brows correctly. And if you meet problem with wrong shape caused by over-plucking, use the power of makeup. First, you can use an eyebrow pencil to define and even create a thicker-looking brow. Then create the shape on the bottom of your eyebrow by drawing a soft line in the shape that you need. To soak up excess oil from your skin use translucent powder to set the brow pencil.
If your hair tends to be sparse, go for a brow powder that is a bit lighter than the color of your eyebrow hair and lightly fill in your brows with feather strokes using an angled brush. Brow powder is formulated to stick to your existing brow hairs and make them look fuller and more filled in.
Or you can also opt for an eye shadow, and blend it out using a clean mascara wand to give your brows a more natural look. You can even use eyebrow stencils as a guide if you're unsure of where to draw in the hairs. Continue to pluck outside the stencil area until your brows start to grow back. When your hairs first start to grow back, they may have the appearance of stubble. Resist the impulse to pluck and use a little concealer there instead. Opt for a chemical-free concealer.
Stimulating Growth: If you have already over tweezed and the hair seems to be slow growing back or coming in patchy, you can certainly try exfoliating. Stimulating the skin in the area may help the hairs come through faster. Use a soft facial brush to scrub your brow area in a circular motion, removing dead skin cells and spurring circulation in the area.
You can also use a brow serum or vitamin that is designed to stimulate growth at the follicle level with peptides. Know that prenatal vitamins help grow hair faster, but they are high in iron, which can cause acne. Don't forget to assess your daily diet, and make sure you include leafy vegetables and foods rich in vitamin E and amino acids in order to promote hair growth.
Do nothing: To avoid the biggest brow problem, which is the over-plucked eyebrow, one most important thing to do is to do nothing. Hide your tweezer and avoid over tweezing or over fixing, which sometimes can only make your eyebrows look even worse. Think of it, the only set of beauty tools are a good set of patience and willpower. Mistakes happen and sometimes the best way to solve them is to simply let your brows grow out.
Check out this video for more and more eyebrows shaping tips