If you love beauty perfections, the shape of your eyebrows, which is also considered as the frame of your eyes, should be well-designed to enhance a flattering facial shape and to balance out your features. Thin, thick, arched, narrow, or wide, the important thing is that the shape of eyebrows should come in harmony and balance. Unfortunately, many women make common mistakes when trying to shape their eyebrows. The good news is that these mistakes can be easily avoided once you know what they are.
First of all, it's always worth knowing that eyebrows are the most important facial feature. All angles of the face are determined by the brows – they can lift the eyes, narrow or widen the face. Generally, the shape of your eyebrows can really change the way your face looks. If you have thick, full eyebrows, for example, you might need to tweeze them. But if you have naturally thick, unruly eyebrows, it's probably best to keep them full. Moreover, if your eyebrows are too thin or too small, they look unnatural and tacky, so you may need to fill them in with a pencil.
How to Shape Your Eyebrows Correctly
Common Mistakes when Shaping Eyebrows
Learn these five common mistakes most women make when it comes to grooming their own eyebrows. See if your eyebrow shape fits into one of the categories.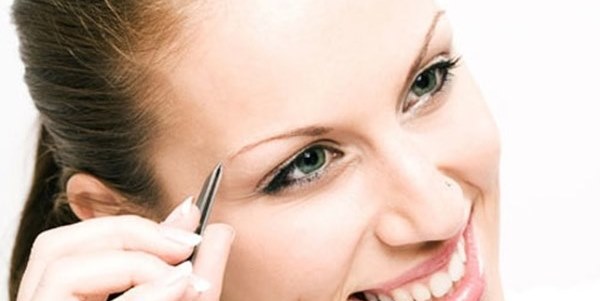 Over Plucking: Removing too much hair of the eyebrows is a mistake that many are guilty of. Be conservative and mindful. If you trim many hairs at once or trim them too short, you'll likely end up with brows that are too thin, have gaps, too short, start too far from the center of the nose, or even bald.
To avoid this: use tweezers or wax to remove only the stray hair that grows between the eyebrows. Every single hair you pull should be one that you have thoughtfully decided needs to go. Once you pluck one or two hairs – at separate times, of course, step back and look at yourself in the mirror.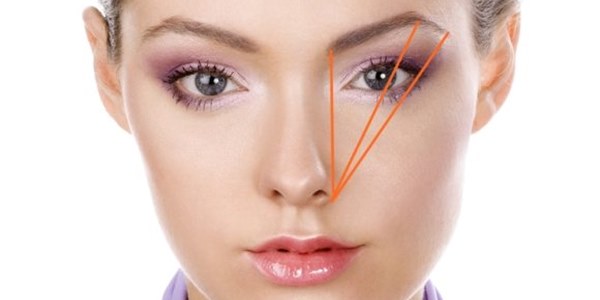 The Wrong Shape: One most important thing when shaping your eyebrows is to get them look completely natural. The comma brow, for example, doesn't flatter anyone because it's a very unnatural look. The comma eyebrow look is the results from removing too much hair when trying to shape the eyebrows into an arch.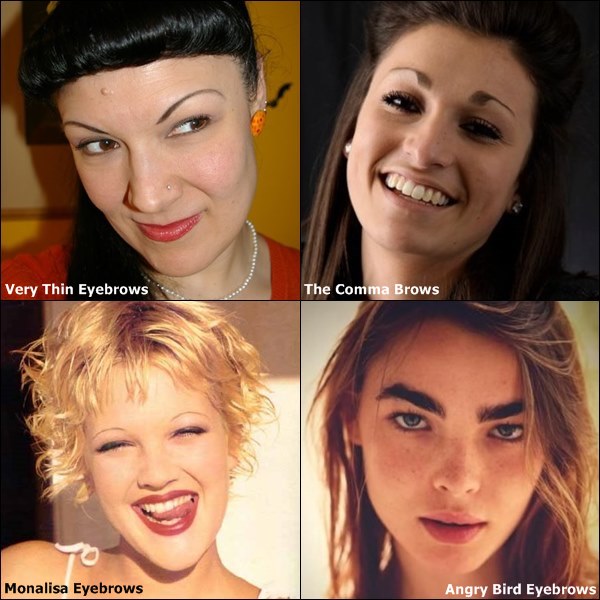 Here are some bad eyebrow shapes that you should stay away from – of course, depending on each personal style, you may go with this shape if you want to, but I just think these shapes are definitely unattractive and mostly unnatural. They can make you look ten years older, and they are really out of date.
To avoid this: find the best brows shape which has a slight arch. Let your forehead be your guide. If you have a high forehead, your arch should go high, a lower forehead calls for a lower arch. Create a frame that compliments your entire face. Check out this video to create a good shape of eyebrows.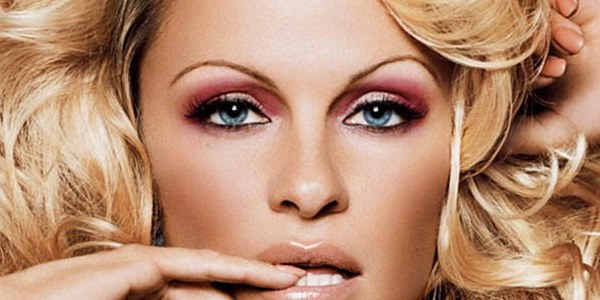 Semi-circle Shape: Not only the shape can be wrong and look unnatural – too thin, thick, wide, or too narrow –, having a perfect arch brows can also make your appearance look balance and natural. The arch in the eyebrow should be created at the last third of the eyebrow rather than at the half way point. Eyebrows arched in the middle with too much hair removed from the initial third of the eyebrow create a semi-circle shape which results in an unnatural stunned appearance.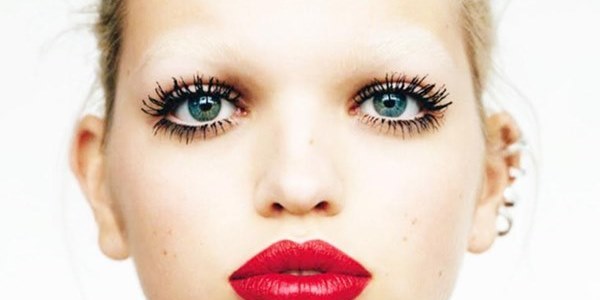 Bleached Out Brows: After lightening their hair, some women have been tempted to bleach their eyebrows in order to match. Bleaching can be a great way to lighten eyebrows, but make sure you don't erase them. Even sometimes the resulting color can be particularly unpredictable. So don't let the sun or hair color bleach (lift) the brow color, which even make brow disappear.
To avoid this: keep the eyebrows bold by tinting or filling in with powder. A tinted brow gel can temporarily change the shade of your brows. If they're too fair, try a taupe gel. If they're too dark, try one in a warm chocolate. Don't push down on the brush too hard. You want to color the hair, not your skin. Plus, please take this advice into consideration when deciding to bleach out your brows. Having your eyebrows slightly darker than your hair is actually very flattering. In fact, if the contrast between eyebrows and hair is great enough that you want to lighten your eyebrows, it may be a sign that you've lightened your hair too much.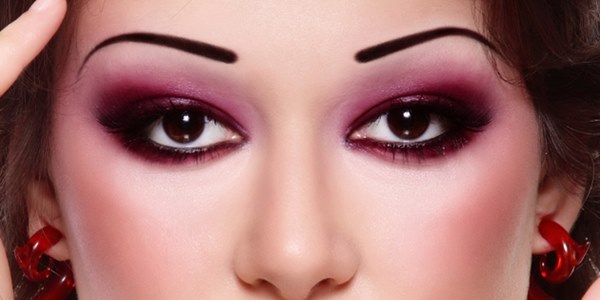 Brow Tattoos: Better not to do this trick anymore. Drawing your eyebrow fully with a pencil is not the best way to create faux brows. They look very harsh and unnatural. Don't over-plucked, and try using a brow gel instead of a pencil to achieve the most natural look. Or feather your brows in in small, light strokes.
To avoid this: keep in mind that eye pencils should never be used to draw in eyebrows, instead, use it only to fix (filling the gaps) the eyebrow shape. If you do have noticeable gaps in your eyebrows, an eye pencil can be used to add extremely light and feathery strokes before applying powder. If you don't have any brow hairs at all and prefer not to tattoo them, try a brow transplant.
Common Eyebrow Problems
Different person comes with different character of brows – some are too thin, too thick, too short, too bushy, etc. – but with the right makeup and tools you can fix minor issues yourself. Learn how to fix the most common brow problems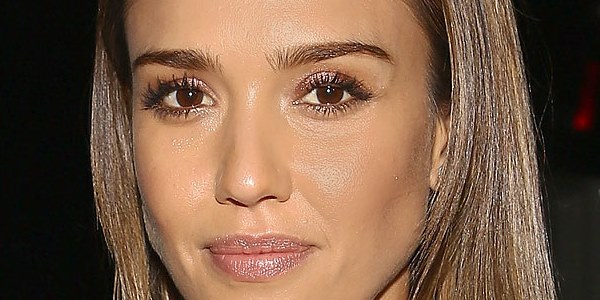 No Arch: if you were given brows that lack an arch, you can create the illusion of one with this simple trick. First of all, brush the brows up and angle out with a spooled brush by following your natural shape. Prevent ingrown hairs and maintain precision by using the natural space between your eyebrows and eyelid to determine the shape your brow should take. Then apply highlighter under the outer half of your brow to bring light to that section. Don't forget to not over-tweeze the tail ends –without them, you can't create an arch.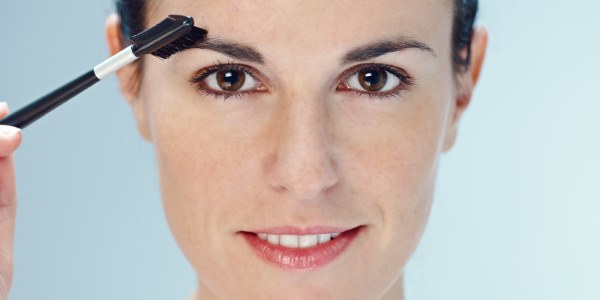 Gaps: if your hair doesn't grow in certain spots – caused by many reasons such as over-plucking, brow hair loss problem, or you were naturally born that way – a natural-looking way to fill it in is with a simple brow powder. Lightly dust some of the pigment with an angled brush. Be sure your brows are dry and free of moisturizer; otherwise the powder goes on unevenly. Follow up with a run through of your spooled brush to make sure the color is spread evenly. If the spot is very large, apply a lash growth serum to the area, or even try Rogaine in the concentrated area.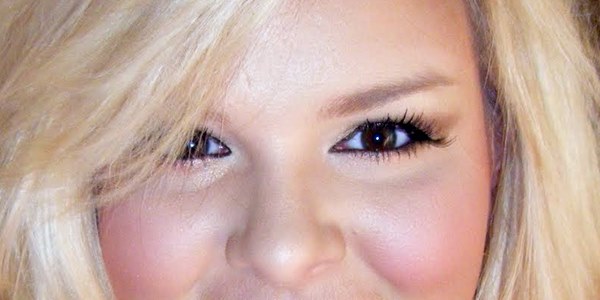 Too Thin: if your hair is very fair, or you have nearly invisible brows, just draw short, feathery strokes throughout your brow and in the same direction as hair growth with a matte, powdery (not waxy) eyebrow pencil. You can also use a tinted brow wax to darken the arches or to fill in the area that doesn't have a lot of hair. Here you need a wax-based product that will adhere to the skin. Avoid brow powder, which fades as the day goes on. Brush the wax over your brows, using the edge of a stiff-bristled angled brush. To soften the wax, go over the brows with a brow brush.
Too Bushy: with this type of eyebrows, obviously you need to brush up your brows and trim small sections to create a natural shape. Firstly, comb or brush your brow hairs straight up with a brow brush or a toothbrush. Find your natural brow line to help determine which hairs to trim. Determine your shape and carefully trim only the tips with small, straight-bladed brow scissors. Use the scissors to trim hairs that extend above that line. After you've snipped off unruly hairs, use a tweezer to clean up the shape of your brows by removing hairs high above or below the arch. If your brows become red or irritated after plucking, apply a post-tweeze lotion that contains a moisturizing ingredient, such as honey.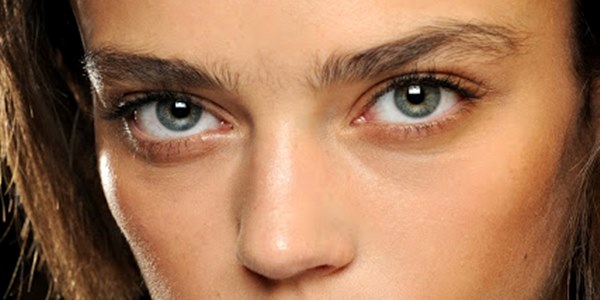 Unruly Brows: if those hairs just refuse to grow in nicely, you'll need to get yourself a small pair of brow scissors. Use a light touch to whisk a small amount of clear brow gel or conditioner over hair in an up-and-out motion, and brush brows upwards with a brow brush or toothbrush. Trim any hairs that extend further than your natural brows, but be sure you are not trimming it too short.
Learn more about how to shape eyebrows fits to your facial feature and how to regrow your over-plucked eyebrows through "How to Shape and Fix Your Eyebrows Correctly (Part 2)". Plus, take a look at some celebrities' perfect eyebrows below for more inspiration.