It's nearly time to ring in the New Year's Eve. And if you have been lucky enough to be attending a NYE party, what's a fashionable girl to do? You've probably been taking lots of pictures, but obviously you have to take into consideration the type of celebration you're attending – is it a casual family affair at home? Cocktail party? Downtown extravaganza? or Black tie event? Use these styling tips to be polished to perfection when the ball drops, and make sure you love what you're wearing!
First of all, as we know that most NYE parties are festive and a little wild, you need to reflect the sparkling event and keep stylish in an eye-catching manner so that you can please every fashion plate. On the other hand, there are some tricks to take into account including your personal style, body type and coloring, weather, and prices of the dress itself. Here are some tips for you to flatter the night.
Outfits for New Years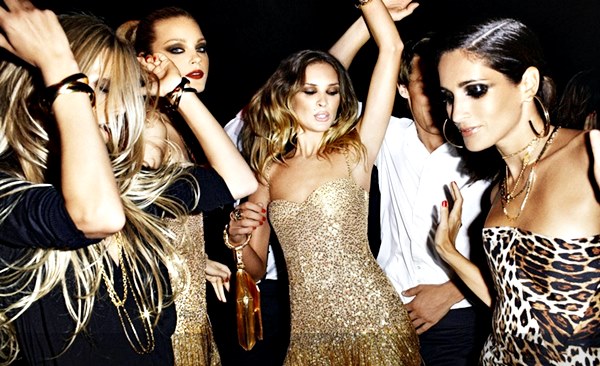 1. Opt for a striking, glitzy outfit: Know that is one night you can get away with sequin and rhinestones and all that glitters. Just embrace the glitz and glamour and have fun with sparks. Pair the outfit appropriately with daring shoes and accessories, then finish your look by highlighting your best facial features with dramatic make-up.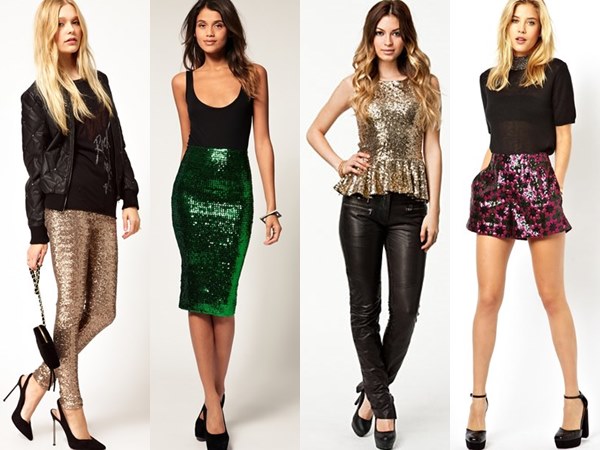 2. Dress with your personal style: Dress what comfort you and style in fashion that make you confident. If a sequined dress is too much sparkle for your style, you can still have all glitz for the party. Opt for a sequined skirt instead, and match the skirt with a simple fitted tank top or blouse. A solid black top offers an especially nice contrast with your shimmery skirt.
3. Think balance and elegance: Head-to-toe sequin doesn't look fabulous on everyone, but a splash of glitz like a rhinestone collar or sleeves, or beaded accents can definitely help you rocking the night. You can also add a pop of color, whether it's your dress (gold, royal blue, emerald, orchid, burgundy, etc.) jewelry (try an awesome statement necklace or unique bangles), clutch, or shoes.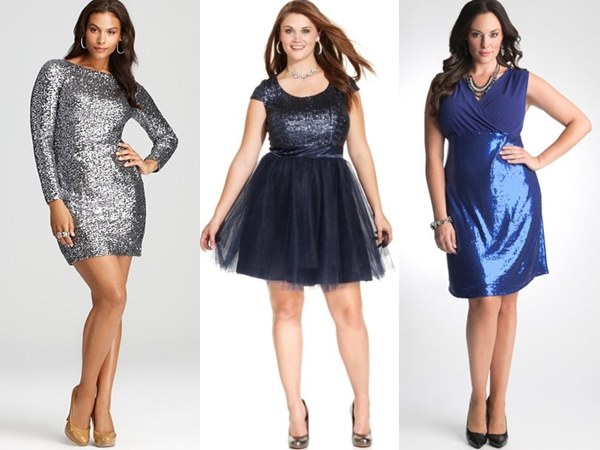 4. Body type consideration: Sequins and sparks sure to attract much of people attention, so pay attention when wearing sequins if you want to hide part of your body. If you would prefer to take the attention off your legs, draw it higher by wearing a fitted sequined top. Match it with a subdued bottom, like a black pencil skirt or dress trousers. You can also choose much subtler sequins to tone down the sparks of your outfits. Or, one most important thing, be confident and wear any kind of Outfits for New Years you like.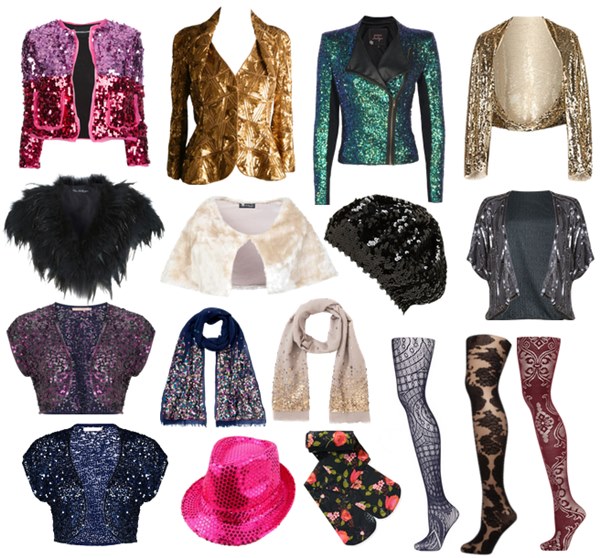 5. Comfort comes first: Choose a comfortable, breathable fabric that you'll be fine wearing into the wee hours of the morning. But at the same time, don't forget to keep your body warm. Throw on wrap, jackets, cardigans, or other layers. Alternatively, a capelet or cape provides you with a little more coverage while giving your look a dramatic twist. As well as tights or stockings, Simple flesh-tone nylon pantyhose will do the trick, but if you want to make more of a statement, consider a black or patterned nylon, instead.
6. Buy or rent: If you are attending a cocktail event, black tie optional, or black tie party, usually you are asked to go with a floor-length gown with embellishments. However, if you decide purchasing a fancy, glorious sequin or embellished dress, which sometimes a slight waste of money, or if you wish to dress in those red carpet ultra-expensive gowns, or even if the dress is a real showstopper that you probably can't and won't wear it again – especially to an event with the same people. Think of renting a dress (try Rent the Runway). Imagine the world's largest closet, and home to hundreds and hundreds of super expensive designer dresses, bags and jewelry, and every item is in your size. Plus, the prices can be 90% less than the original cost.
7. Style it freely: Besides sequins and glitz, there are plenty options of attire to flatter this season. Take a look at this article "New Year's Eve 2014 Outfit Trends and Ideas" for more of style inspirations, try some of them and see whether it suits your look.
STYLE
1. Choose an appropriate length: Although short skirts – above the knee – are relatively standard for New Year's Eve, you can still pull of your beautiful pencil skirts or other skirts that fall at or below the knee. Just make sure you are comfortable, and choose a length that makes you look and feel your best, regardless of tradition.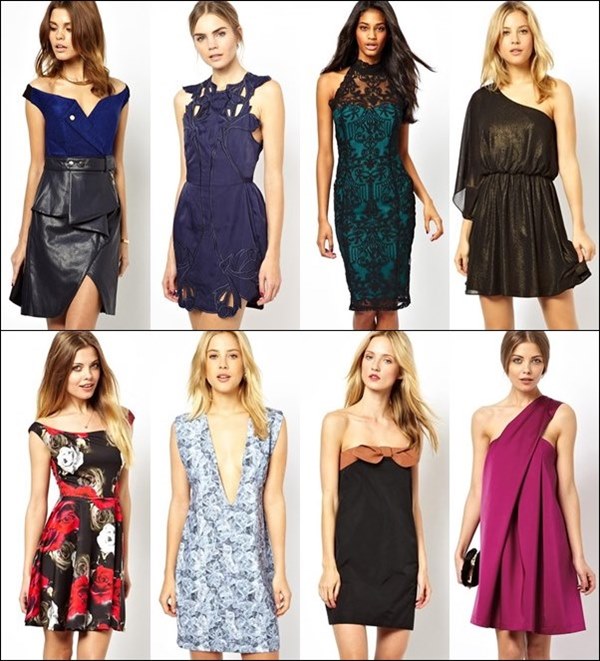 2. Find an interesting neckline: There are plenty of dresses with sexy and flirty necklines. So, instead of a straight-cut neckline, consider something a little more flirtatious, like a crisscross strap, halter neckline, or strapless sweetheart neckline. Or try a one-shoulder, asymmetrical neckline to create a dramatic, sultry flair that works perfectly for a party. But if you want to go with a more conservative option, try a festive scoop neck that keeps your shoulders covered but exposes part of your collarbone.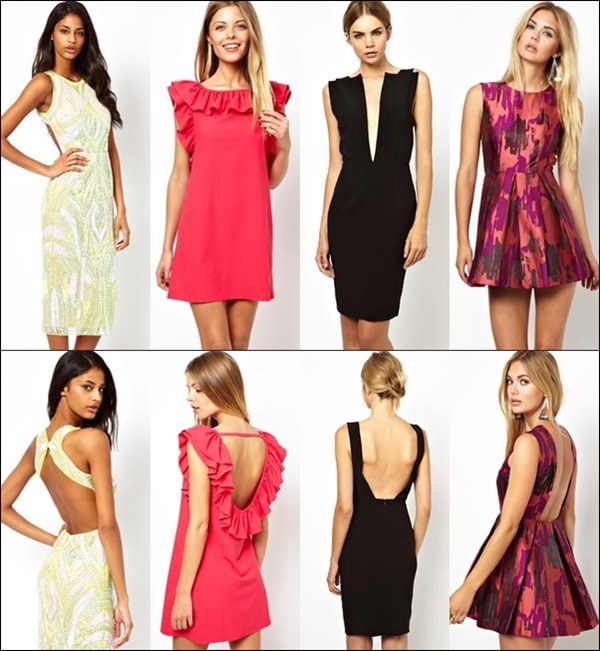 3. Opt for backless: With this option, you can go entirely flattering and sexy, or keep things looking classy. Bet on a backless dress with conservative front to keep you elegant, or choose those sparkling tank top for a more dramatic, tempting look.
JEWELRIES AND ACCESSORIES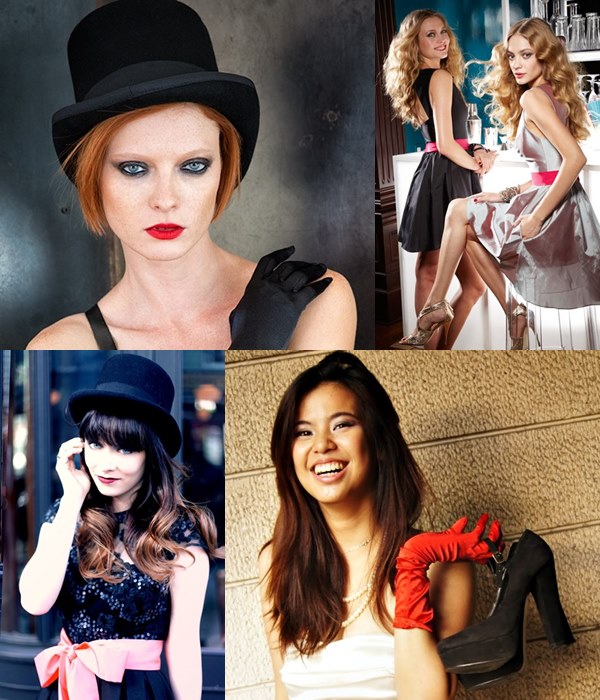 1. Jazz up your simple outfit: If you think your simple dress – a little black dress or white for example – won't compete the glam of NYE party, make it fresh and festive by adding some sparkling, interesting accessories on it. A bright, striking grosgrain ribbon, gloves, a hat, or even a bright or lacy slip poking out from beneath the hem. All will make your dress look different every time. Use your creativity and think sparks to do it.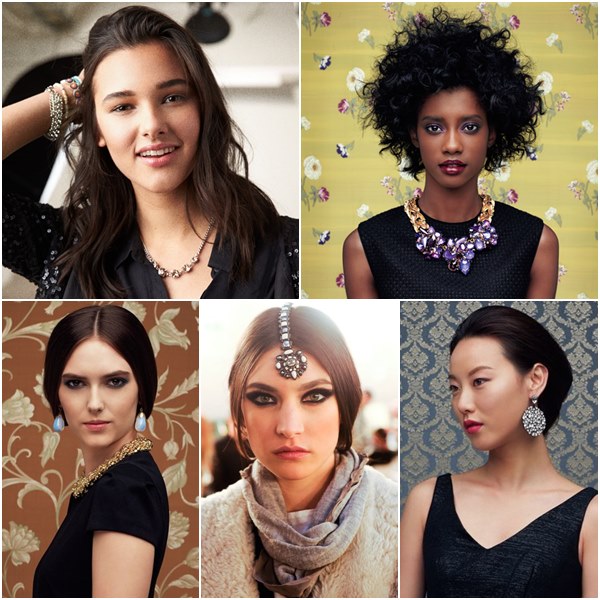 2. Choose a centerpiece accessory: Instead of using those sparkling jewelries all over your attire, started from statement necklace to long earring to bangle to big ring, etc., remember that there is still such a thing as "too much of a good thing." Depending whether you want to go dramatic or classy, find one piece that can take center stage like extravagant chandelier earrings or an ornate necklace – or both of them since you are attending a NYE party – but keep the rest of your jewelry, if you wear any, simple and subdued.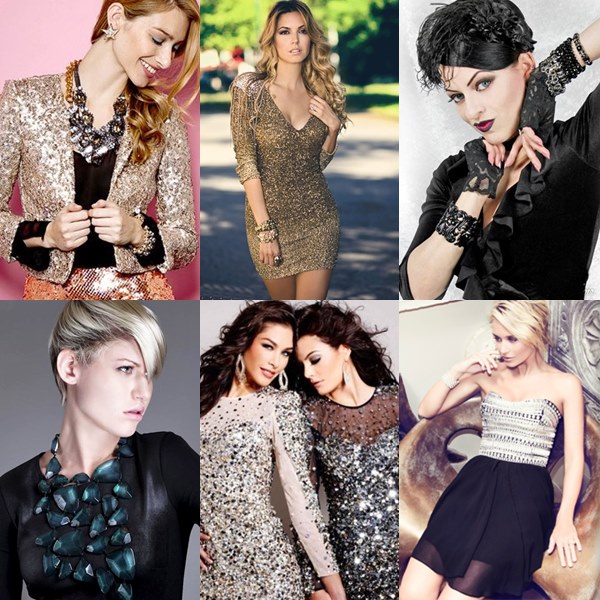 3. Sparkling jewelries and colorful gems: Not only diamonds and similarly sparkly stones add class and glitz to your ensemble, know that chunky colored gemstones can also add a little bit of festive flair to your outfit. Wear them accordingly and keep in balance, for example, try a pair of simple diamond posts or a pendant with a diamond charm, or look for a thick bangle bracelet covered in gems or a long beaded necklace.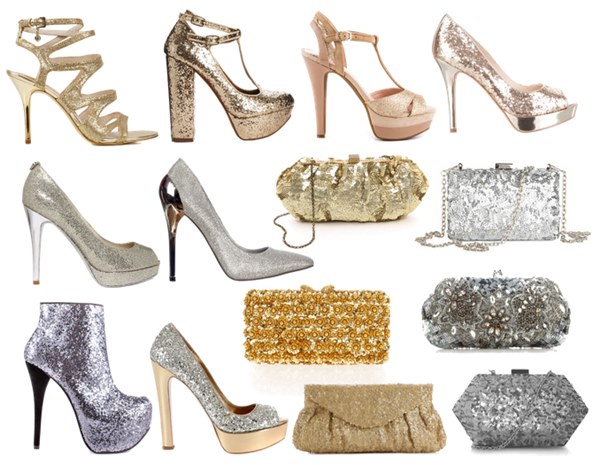 4. Glittery clutch and heels: Clutches and heels are the classic party essentials. Look for ones with a solid gold or silver shimmer – or add a splash of shimmery colors –, or spice things up with ones covered in sequins or glitter.
FOOTWEAR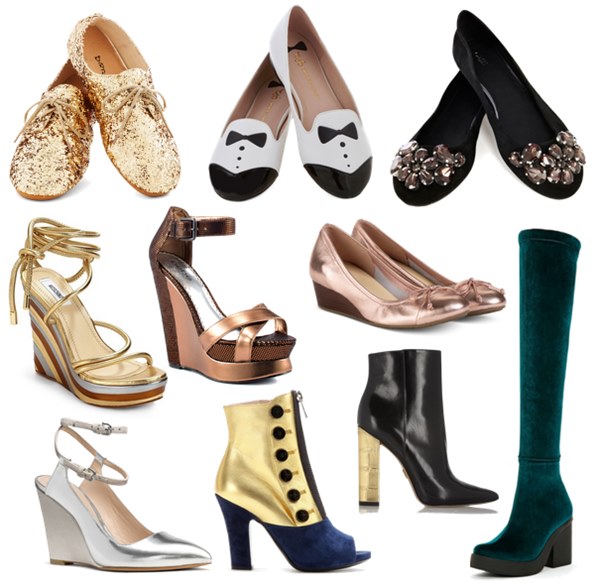 Depending on type of party you're attending, your footwear might come into some consideration whether you want to go orbiting around in the disco dance floor or having an elegant ballroom dancing party. Make sure your shoes are comfortable for you to stand in a quite long time. Try out a sturdier heel – platforms, wedges, and booties. These shoes may make it easier for you to dance and move around in, especially if you are not used to narrow stick heels.
But if you are attending a Black Tie event, heels are the most recommended to wear. Look for a metallic heel to add shimmer and shine to your look. For a bolder option, check out a pump covered in glitter or sequins. Don't forget to think of strappy heels as well. High heels covered in straps have a festive, flirty ambiance and look great with many cocktail dresses.
And If you are invited to a more casual, less formal party, you can consider a pair of nice, glittery flats since these shoes offer much comfort and flexibility. A flat adorned in sparkles or colored gems makes a wonderful alternative to a heel.