Cozy styles are a perennial favorite during chilly months and nothing looks warmer or trendier than an oversized coat. But, whether it would be suitable for you? Does it work for any body type regardless of you being an apple, pear or rectangle or curvy or petite? There are plenty of different ways to wear this staple without looking like a bag lady. If you're planning to don a high-fashion oversized coat for the next cold seasons, stay on the right path by checking out these stylish ways to wear the coat.
Whether you prefer leather, wool coat or fur, when looking at ways to wear it, it all comes down to balancing out proportions, and with the right styling, the right length, and right coat you can make it work. On the other hands, these tips may not be as flattering for some women's taste. After all, style is a personal choice so it all basically depends on your personal preference.
How to Choose an Oversized Coat for Women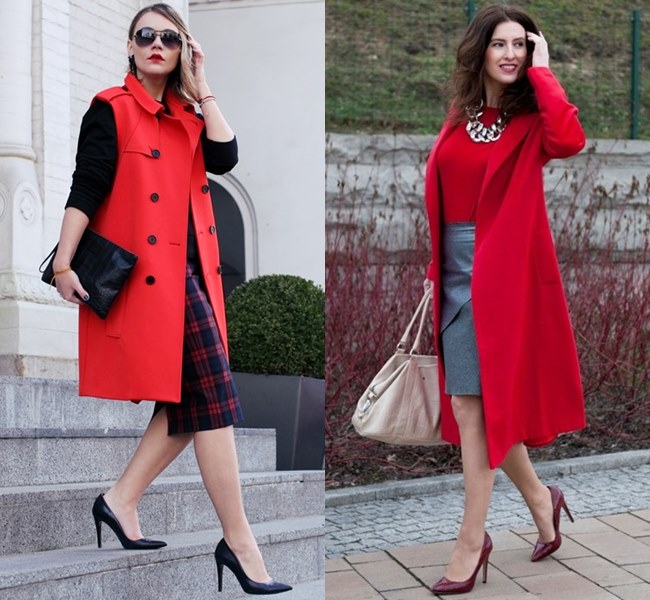 One important factor to choose the right women oversized coats are determining the shoulder seam. Make sure it doesn't fall more than 2 inches below your actual shoulder. Sleeves should be slightly longer – ideally fall an inch past your wrist bone for extra cozy coverage, allowing your coat to cover your arms while you are moving.
Although the dropped shoulder coat trend is very high this season, but for a general classic style, it can be wider but fit you at the shoulder, while compared to a regular coat the sleeve length of an oversized coat is the same only width is bigger.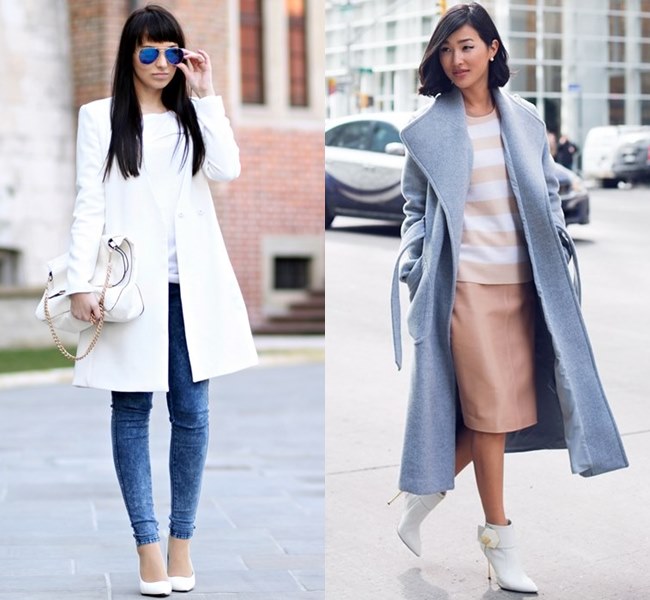 About the length, obviously every woman has their own personal preference. While some of you might think ankle-length coat is the most difficult to pull off, others would find this style is flattering. To determine the right length of your coat, generally you need to think of what length of dresses work for you. Depending on how you think about the hem length of your favorite dress – whether it's at the knee, above the knee, or below the knee – you can apply the same rule to the coat.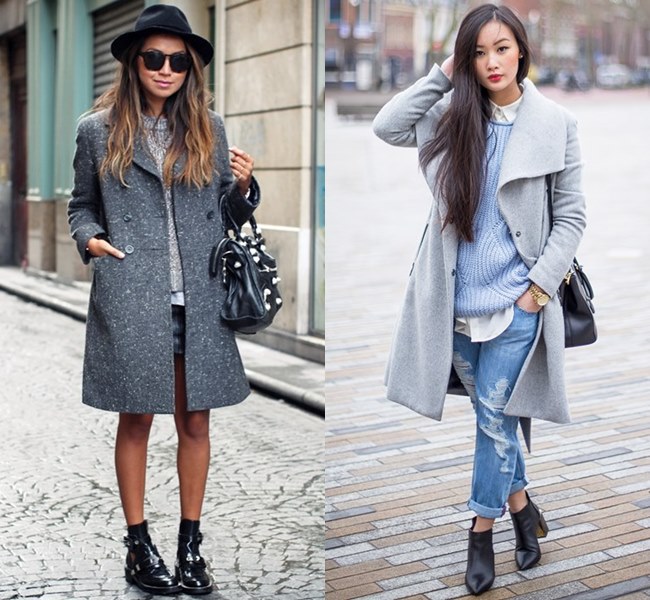 Especially for petite figures, your best length of an oversized coat maybe at the knee (at maximum) or higher than that. If you need to conceal excess fabric, stick to use subtle tricks like belting or rolling up sleeves. You may as well need to find the right balance of fabric that is oversized but doesn't overwhelm. Learn "Fashion Tips and Style If You are a Petite Woman" for general fashion tips.
Different Styles of Women Oversized Coats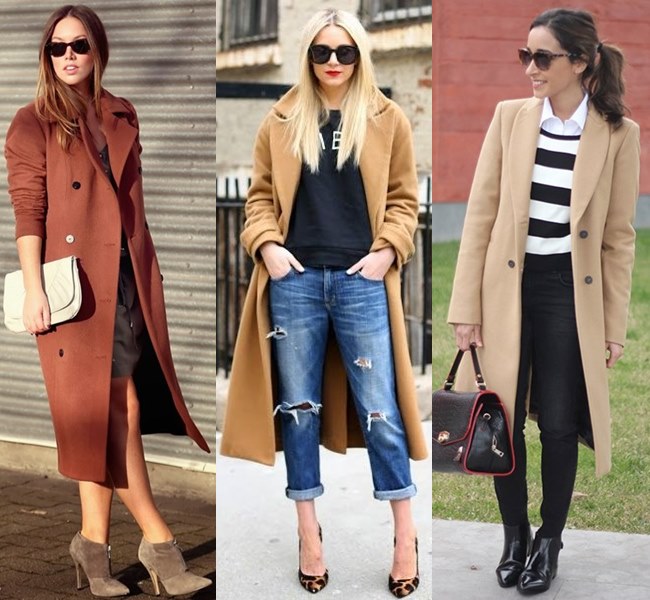 There are different styles, colors, and prints available out there, from classic to trendy. Go for the timeless brown or beige colors to achieve the look of suede, leathery style. These hues are so versatile and classic that you can pair with any outfits, from dressy to casual. If you plan to wear your coat for several seasons or because you want one to add to your wardrobe as one winter-essential staple, having an oversized coat in this neutral color is definitely a must.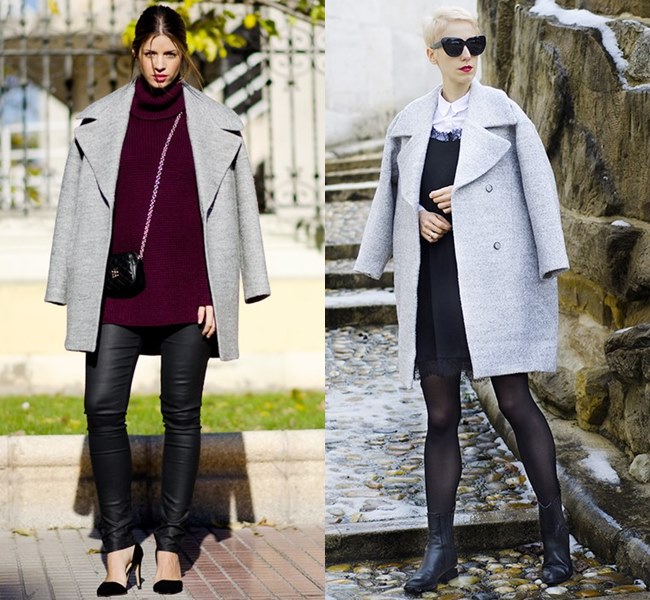 For a more polished, sleek appearance, betting on an oversized coat in greyish shades can be an option. These colors – including black and navy – have the same classiness as other neutrals such as brown and white, but appear to be more formal and conservative, especially if you opt for a structured coat. For a styling idea, generally, since there is exaggerated width and volume on top, you would not balance it with width on the bottom as well. The boxier the coat – on top – the more fitted the rest of your outfit – on the bottom – should be.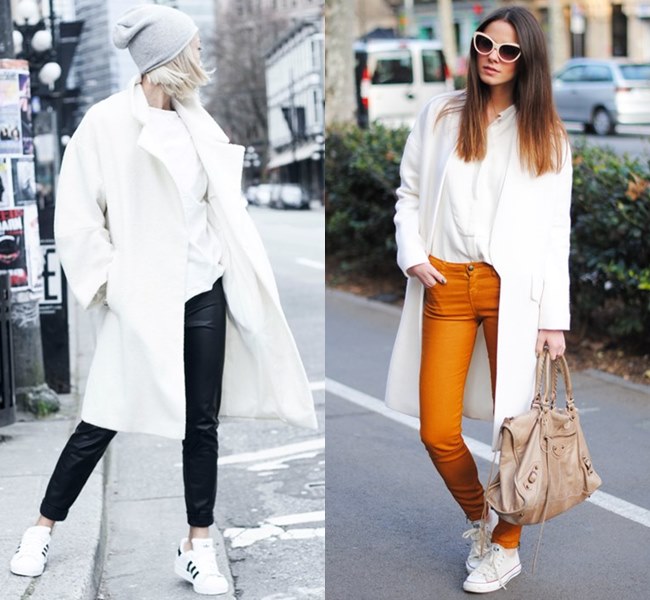 To get that light and crisp, refreshing outfit, opt for a white oversized coat. It's a piece you can get tons of use out of each winter by pairing it with many different items from bright to neutral palette. For a little vibe of all-white statement, pair your white oversized coat with a white top and finish the look with colored pants for adding some color and for giving more dimensions.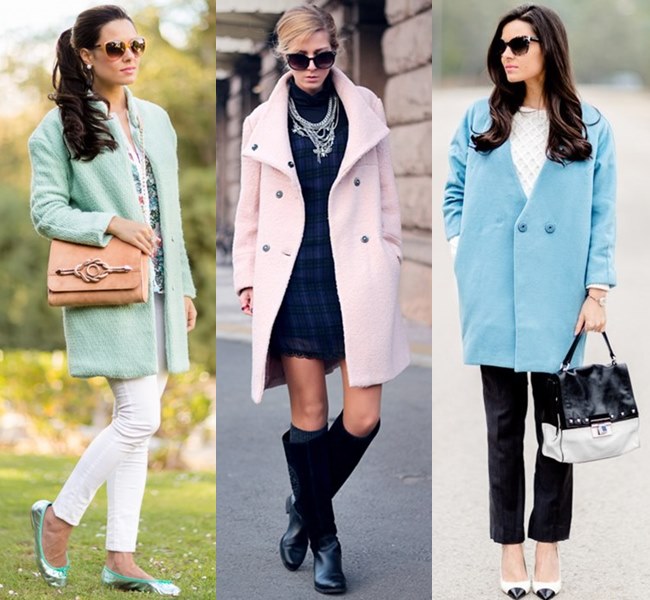 Voluminous, it can lend a sense of modernity to this winter trend and now everything is all about romantic touch of pastel pink and candy colored coats. Combine both modernity and romance by sporting the pastel coat trend and rocking the pastel colors glorious in very different ways. Make sure to keep the silhouette sleek and tailored, smart and simple by pairing the rest of your outfit neutral.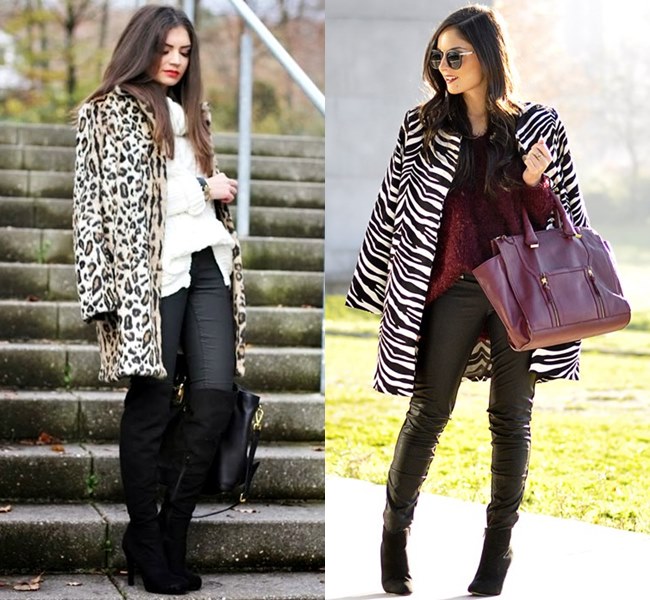 While timeless prints like tartan or houndstooth offer a touch of classiness and elegance to your overall style, an animal print coat is also surprisingly versatile and is the perfect addition to reach that stunning look to stand out in the crowd. For styling ideas of both types of print, pair your printed coat with polished outfit in neutral shades to let the prints of your coat stand out.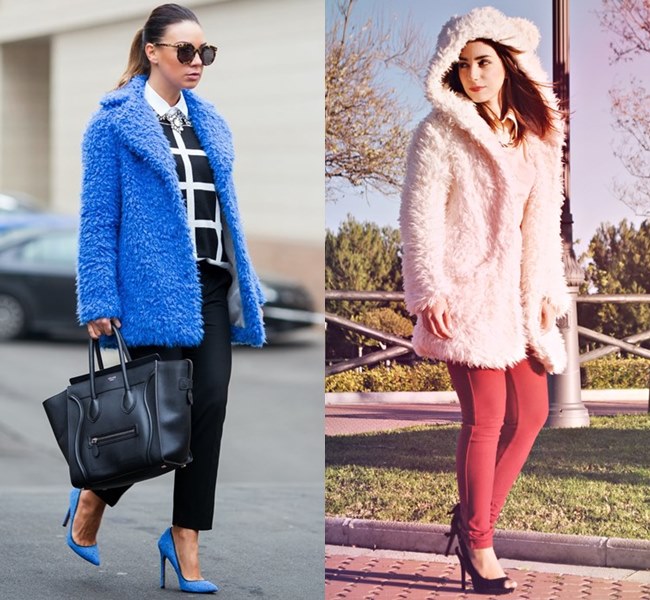 Nothing classier than wearing the luxe of a fur coat, whether they are faux fur coat or real fur coats – although I seriously suggest you to choose the faux fur ones – this fabulous staple is much easier to be worn as long as you stick to these strict rules so you don't end up looking like Chewbacca. Always keep the rest of your look simple and subtle. Do not go overboard with fur and wear too many loud pieces at once. Mix high and low. Pair it with your favorite jeans and sneakers to dress it down. If you choose bright colored coat, pair it with part of your outfit that has similar color to the coat for creating harmony and balance.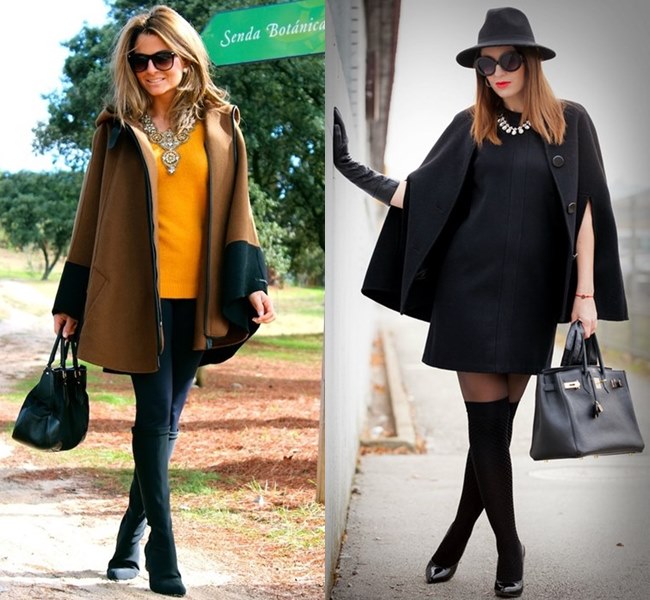 A cape can be the best friend of your wardrobe for cold season, perfect for a statement day-to-night transition, to save your office, weekend, and even after-hours looks. Pulling off this outerwear essential is surprisingly easy. Whether it's simply a cozy addition to season staples or doubles as a tuxedo jacket, you'll be surprised at how versatile the cape can be in your daily mix. Just make sure to keep the rules that oversized should be paired with well fitted outfit underneath. The boxier the coat the more fitted the rest of your outfit should be.
Ways to Wear Oversized Coats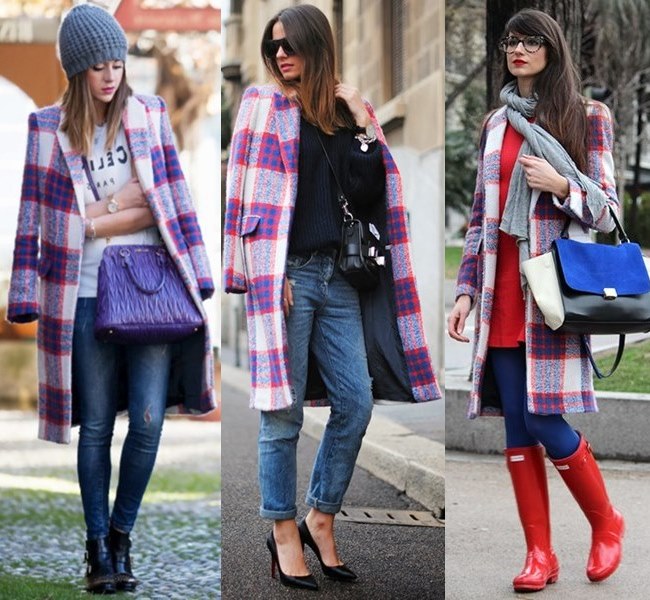 There are numerous ways on pulling off the voluminous, big coat without looking like you're wearing a potato sack. Opt for nice, attractive colors and prints to bring interest to the outfit. You may balance out the bulk on top with slim bottoms, like tights, skinnies or super tailored trousers. Skinny jeans and leggings are great casual pairings, while a fitted skirt or cigarette pants are dressier options.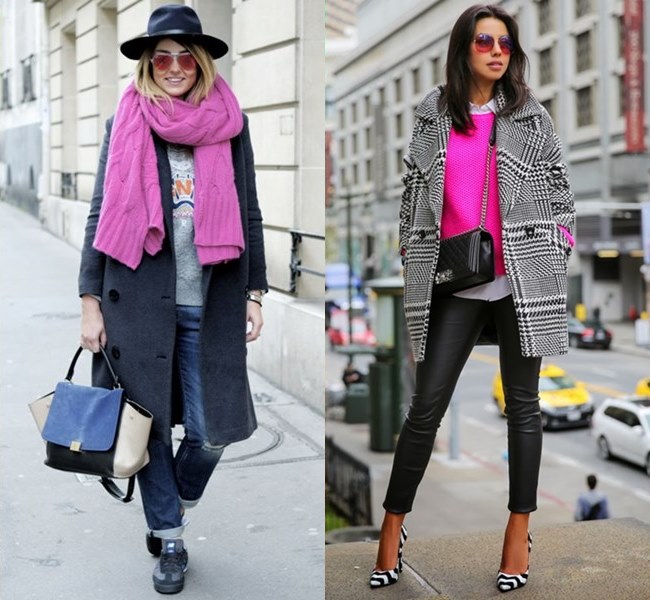 Whether you are going to wear your big coat for a dressy or casual look, liven up your neutral ensemble by adding a simple – but highly effective – splash of bright color. Adding a pop of color can be accomplished in a myriad of ways. You can add a pop of color with any accessory such as scarf, vest, bag, or shoes. Choose neon shade to bring the color pop even more standout.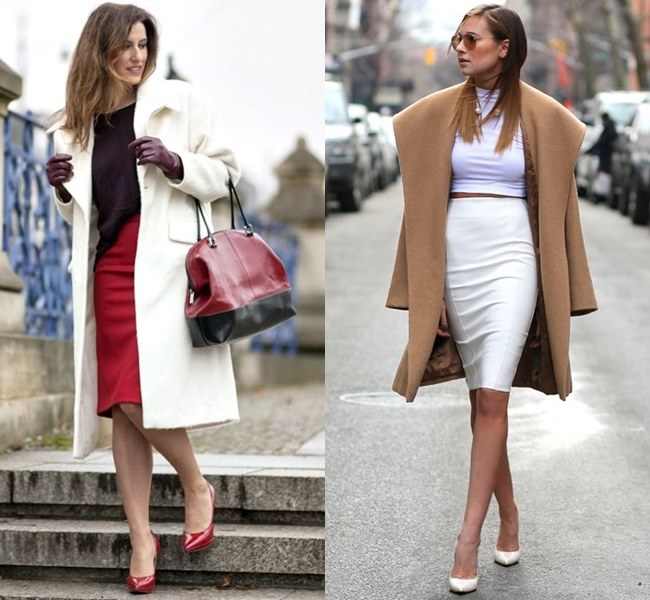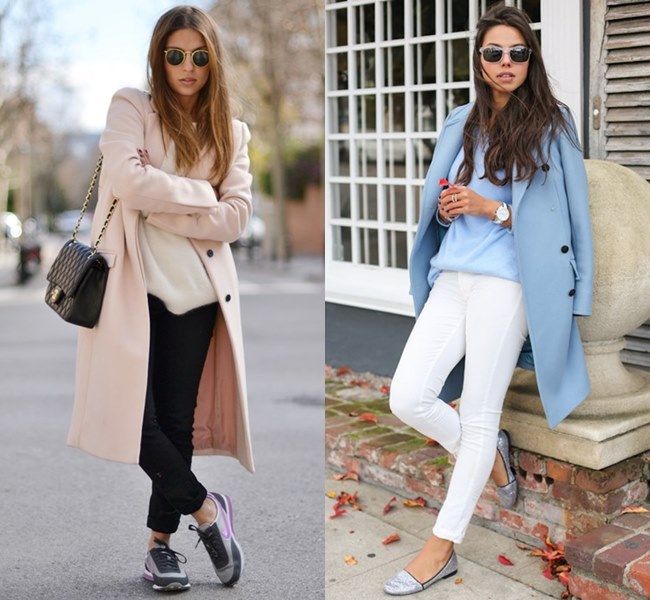 When it comes to ways to wear enormous coats, obviously this outerwear is very easy to pull off for numerous different occasions. To balance the masculine feel, go for super elegant chic office statement with pencil skirt for a more professional wear, or, grab your skinny pants and stylish, favorites flats for a more comfy laid back. Make it as a statement as well, a coat with a perfect pair of boots and a cool bag will make any one of us walk to work as if we're rocking a catwalk.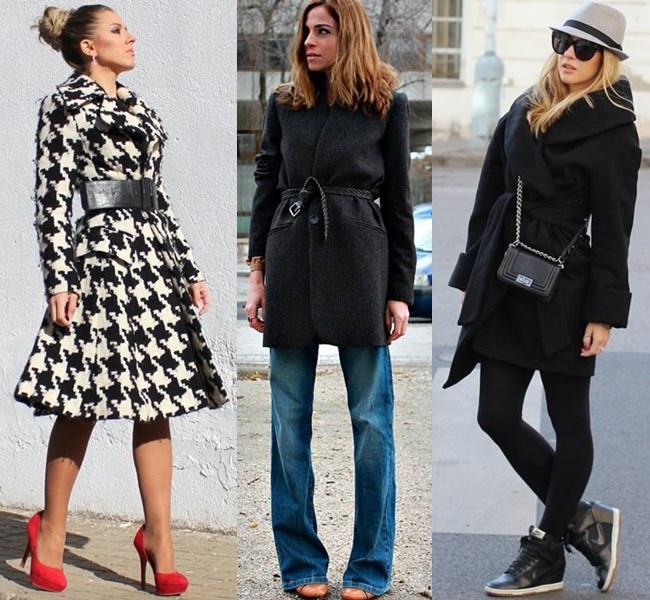 Now, since an oversized coat is clearly the outerwear trend to adapt next season, apart from what to wear a big coat with, how you wear it is important as well. Not only that you have to play with proportions and balance out your outfit well. There are still two techniques to wear this trend including belting and rolling up your sleeves.
If it doesn't seem to fit your frame well, wearing belt works for most body shapes, if done right and with this trend it definitely gives some shape to the oversized garment. As for sleeves, if the sleeves of your oversized are extra-long, or even if they aren't and you simply want to show some arm to minimize the 'drowning' effect – you can just fold them up.
What to Wear with an Oversized Coat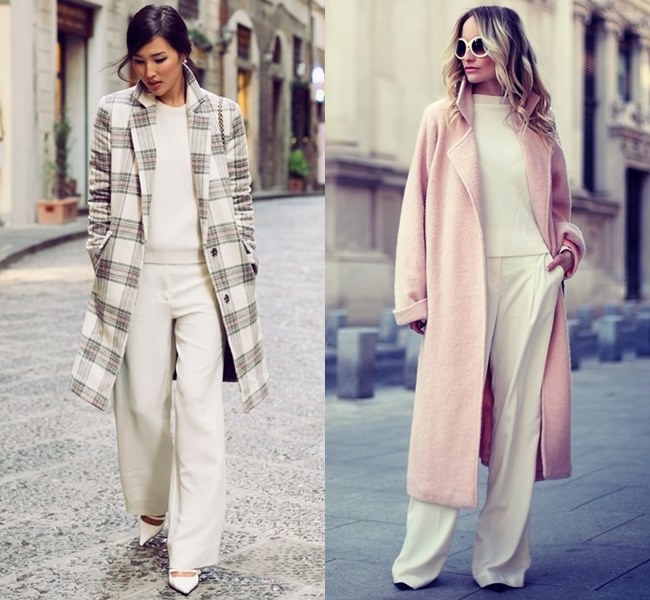 Speaking of teaming up an oversized coat with staples in your wardrobe, of course there can be various possibilities to wear with this outerwear trend. You could pair your coat with a single color head-to-toe to let the prints of your coat stand out, which in fact, will also separate the coat visually from the body, and start looking better.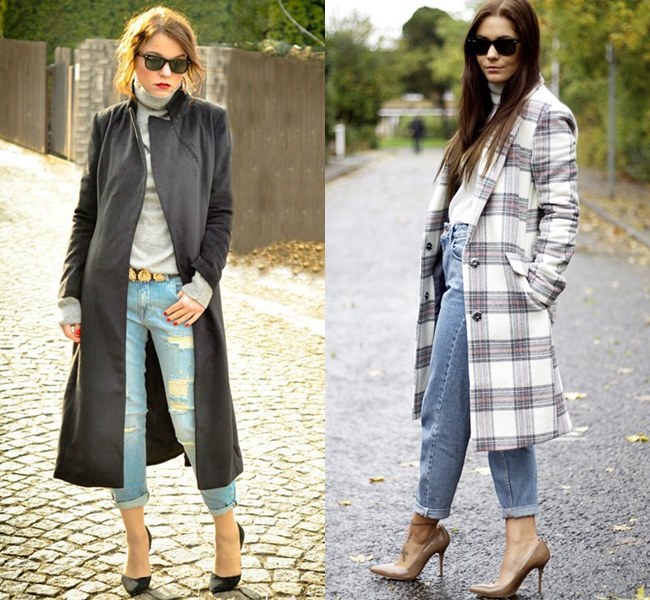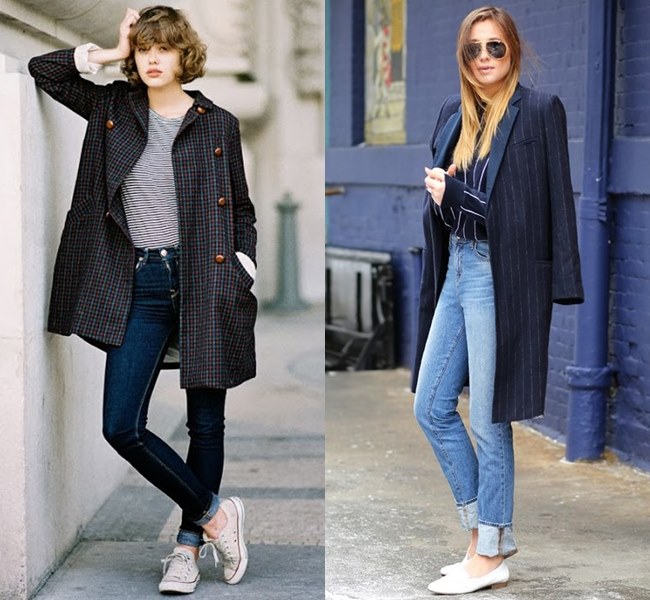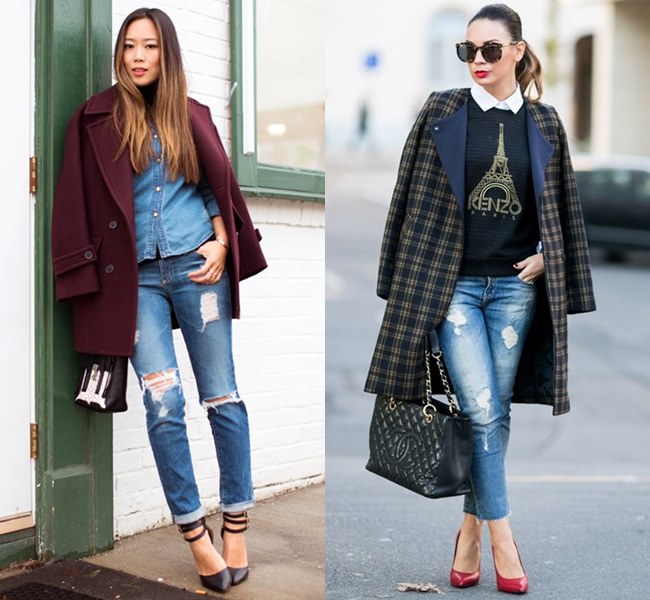 Or you could try different styles of denim pants. From boyfriend jeans for a relaxed and comfortable casual look, to distressed skinnies for a trendier chic style, to high-waisted jeans to evoke that 80s androgynous statement, the thing that we love about the big coat is the fact that it instantly makes an outfit appear more unique and edgy.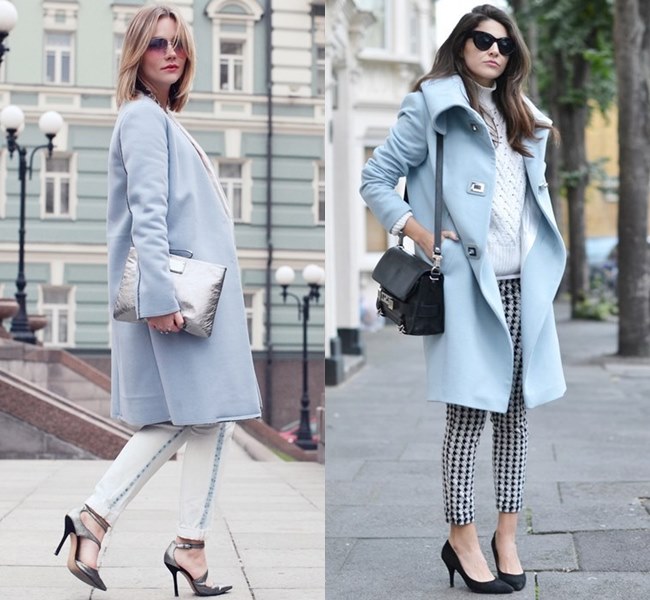 Another way that sure to go with this boxy-styled coat is the skinny pants. Whether you opt for denim or a print, you'll want to look for a slim pair that is tight around your ankles. This is helpful for balancing out the proportions of a larger top to bottom. All in all, check out these stunning ways to style coats with different items from your wardrobe.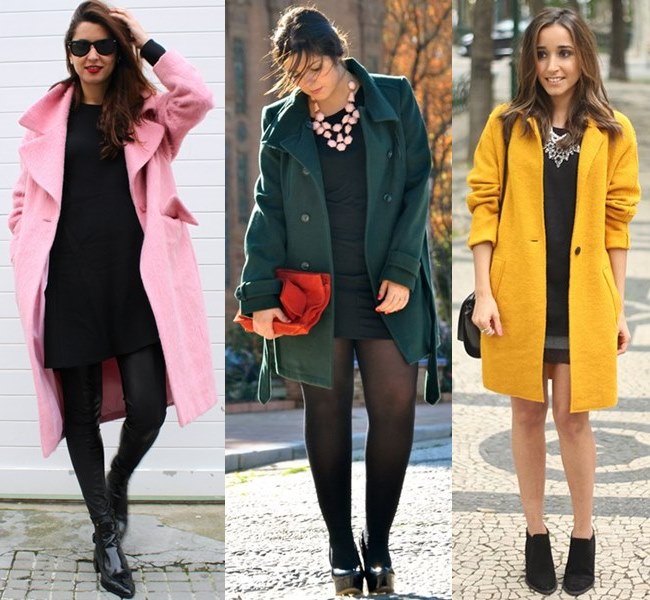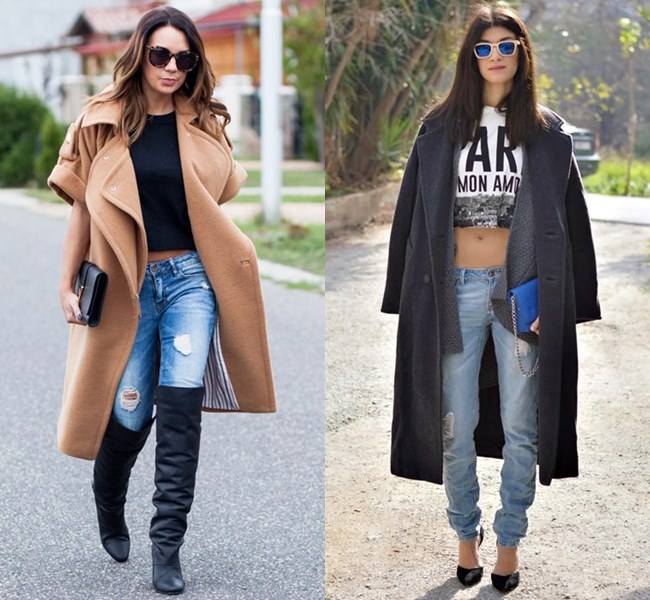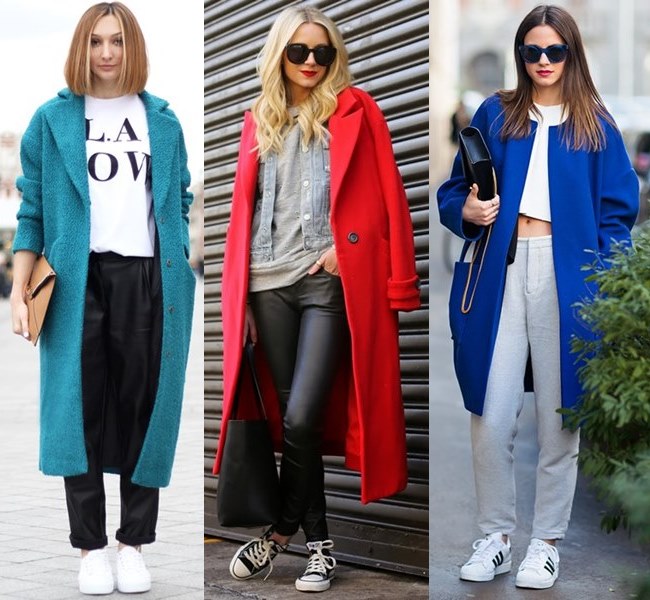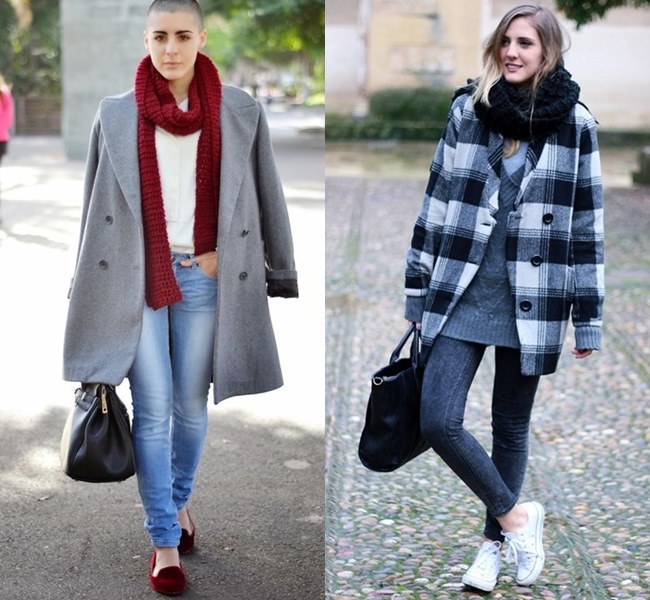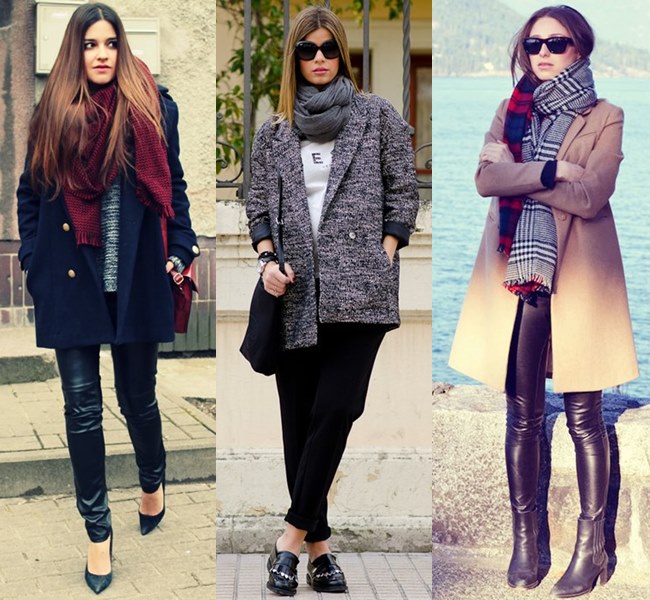 Picture source: chicisimo.com (Click each picture at chicisimo to get details of the outfit or to visit the blogger's site)