In addition to offer more and more preview of its fabulous Spring Summer 2014 collection, Swedish fashion label H&M enlists Dutch beauty, Mirte Maas, to face the new H&M Summer 2014 Lookbook, which features one of this season's must-haves, the feminine all white and ivory statements. The studio images capture the elegance of the designs perfectly, as Mirte flaunts six pairs of romantic outfits with lace, sheer and cotton that bring an elegant, summery touch to the season.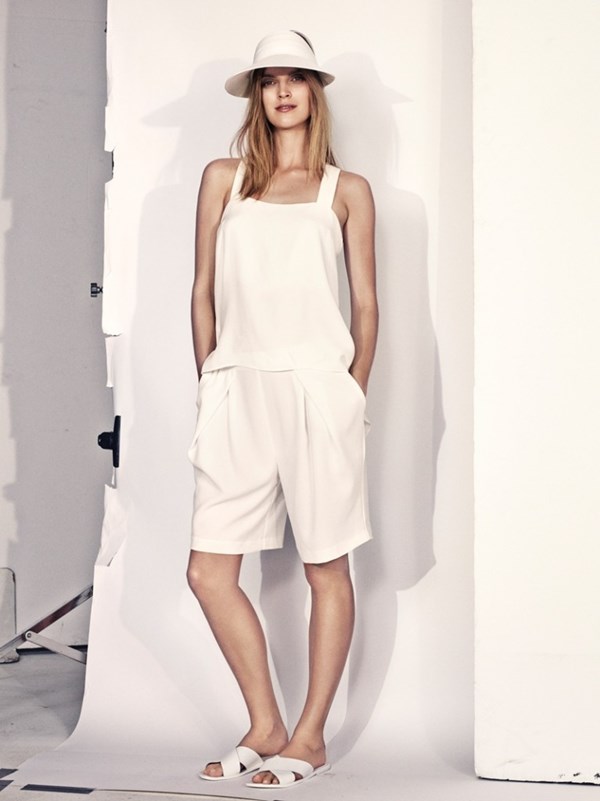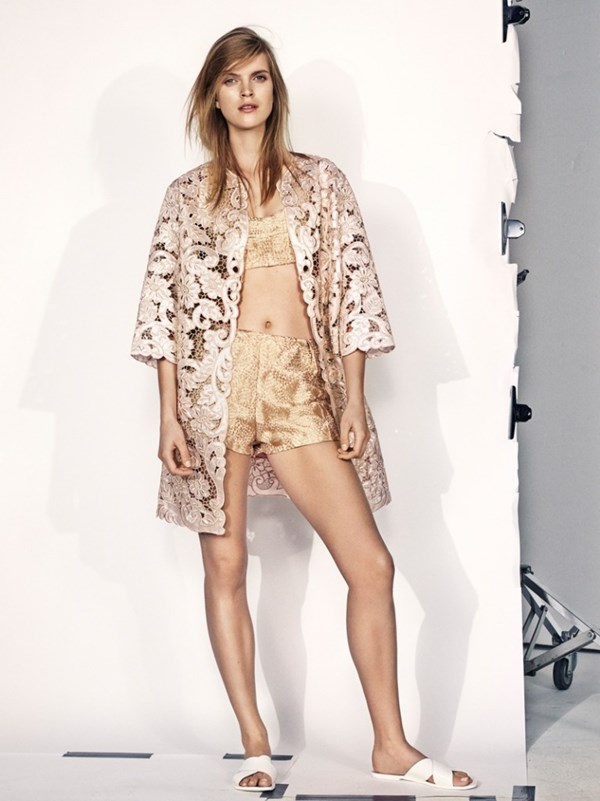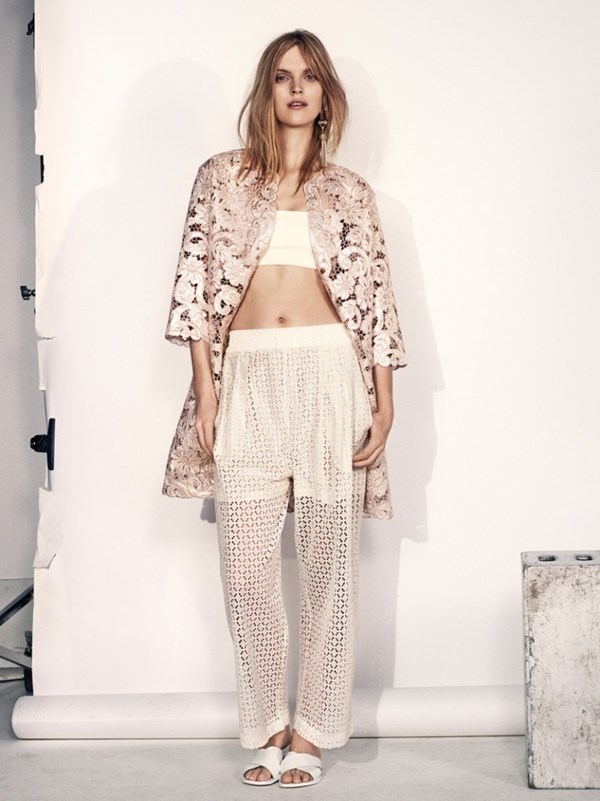 Starting from casual and trendy outfits of white-on-white tank top and Bermuda paired with accessories including sandals and chic visor for a more sporty-chic, the looks continue with a mix of see-through, cut-out patterns and pale colors including cream, gold, light bronze, powder-pink baroque, and eggshell. Tailored shorts and bustier in golden embroideries are paired with a luxe golden summer coat, which also matched with other classy whites of sheer-through slouchy pants and bandeau top.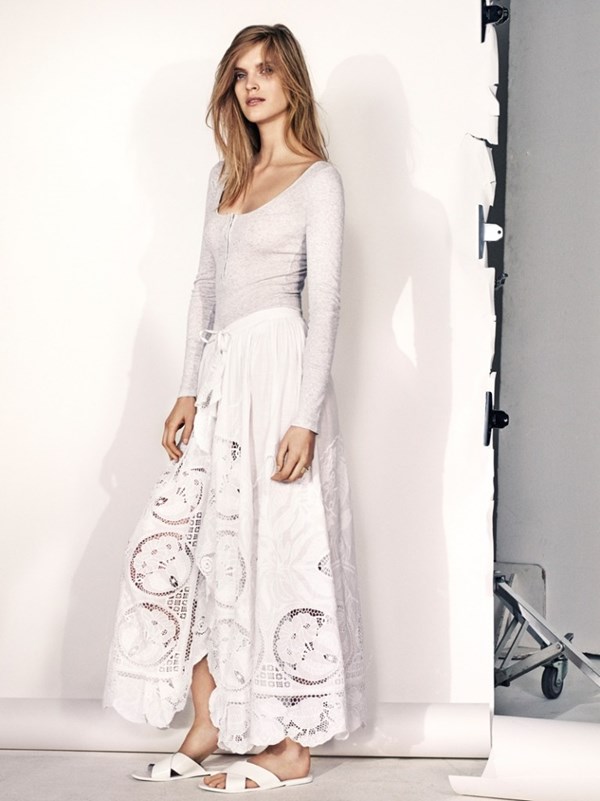 As for maxi dresses and long skirts, we realize from this collection that most of "fitted clothes mode" is transitioning into the loose and flowing offerings of the season. The line is perfect for the season with floaty silhouettes and breathable fabrics ideal for hot summer days. Among the all favorite must-haves, a super wide-leg trouser is proposed with cut-out patterns, perfectly matched with long-sleeve knit shirt in mottled gray.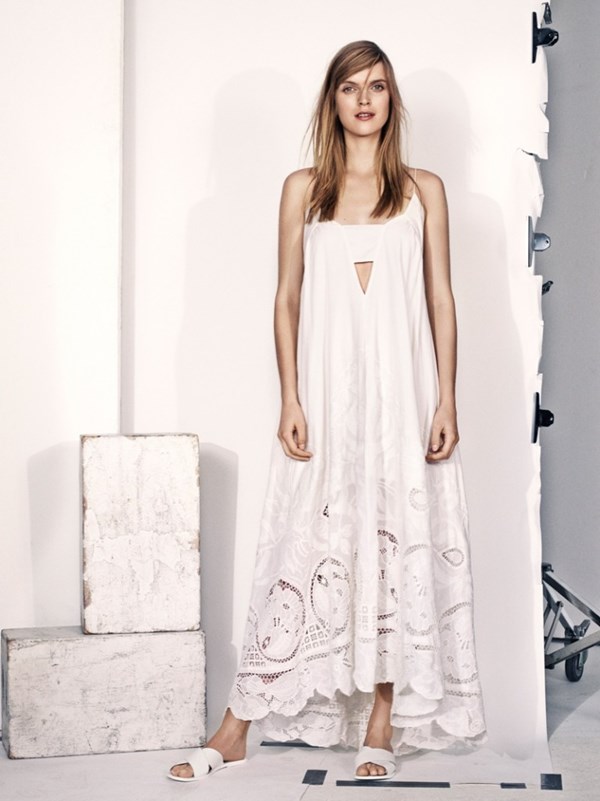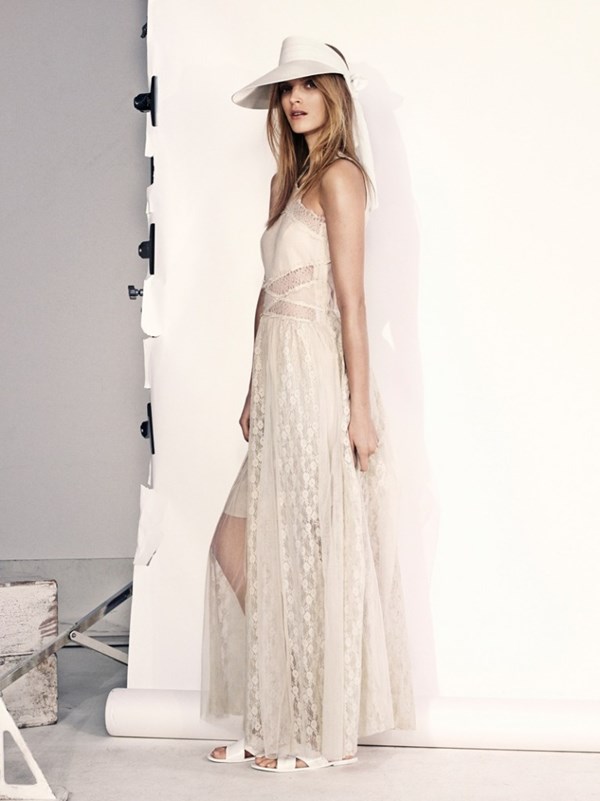 While the two long dresses featured in this collection, two beautiful long summer dresses made of lace and cotton with feminine designs and patterns are presented with a bit of boho-mixed-girly feel to them.
All in all, as Myrtle Maas does well at H&M for modeling this new Summer 2014 collection, we love how the entire line-up are looking fresh and clean that reminds a little bit of their Conscious Exclusive Collection. Some of the new collection is available in H&M stores and online, while others are available soon.