GUESS never fails to capture our attention, In addition to GUESS' main campaign, the fashion label has released its Spring Summer 2014 accessories vibrant campaign lensed by Pulmanns. Featuring adorable accessories for this colorful bright season, the label showcases a delicious campaign fronted by models Megan Williams and Heather Depries in a sunny set of images where the girls model a line of awesome dresses or a collection of handbags, killer sunglasses, and heart-shaped jewelry pieces
It does not even matter what the collection is about, or we don't even have to guess about how chic and glamorous the pieces suggested by this spanking new GUESS campaign may be. You fall in love with it anyway.  I adore the two stunners complement each other. Although they are not photographed together in one shot, you can still spot this contrast which plays off just perfectly. Long blonde tresses and brunette page-boy cut both look super stylish.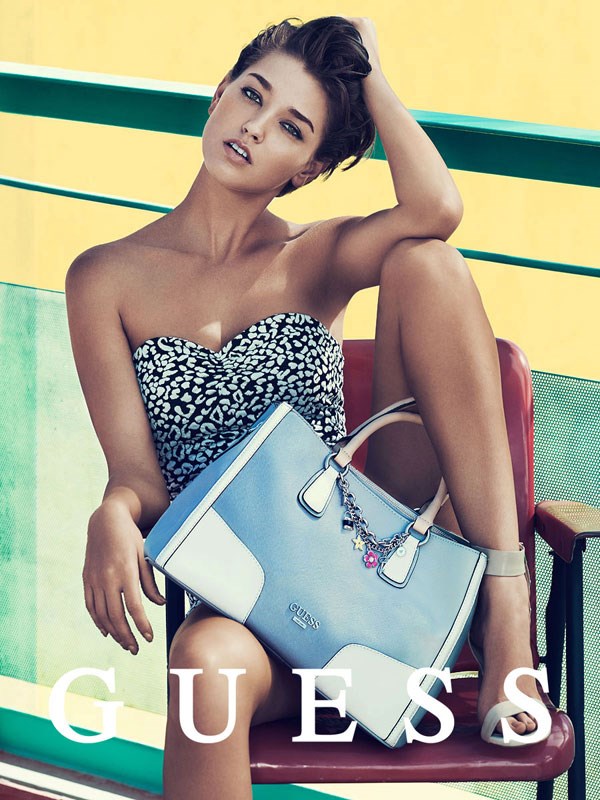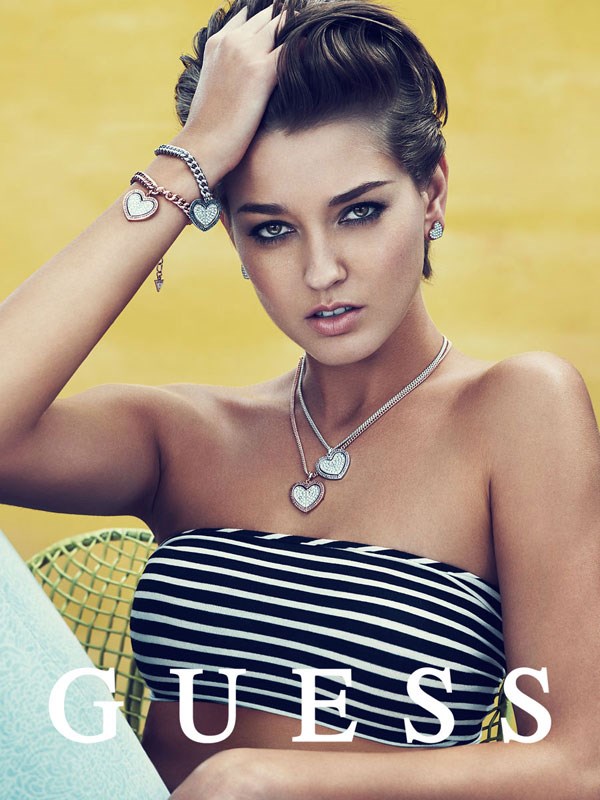 It starts with the big and comfy handbags, cool monochrome classic medium sized handbags are featured encompassing the shades of light blue and white and matching with tiny metallic details. Also worth mentioning is the polka-dotted kerchiefs as well as the stylish ankle strap sandals.  One adorable piece of this dazzling collection is a set of jewelry pieces designed in shape of a heart. They look both very elegant and luxurious, making a perfect match for any summer dress. The greatest thing about it is that you can either combine all the three elements together or wear them separately.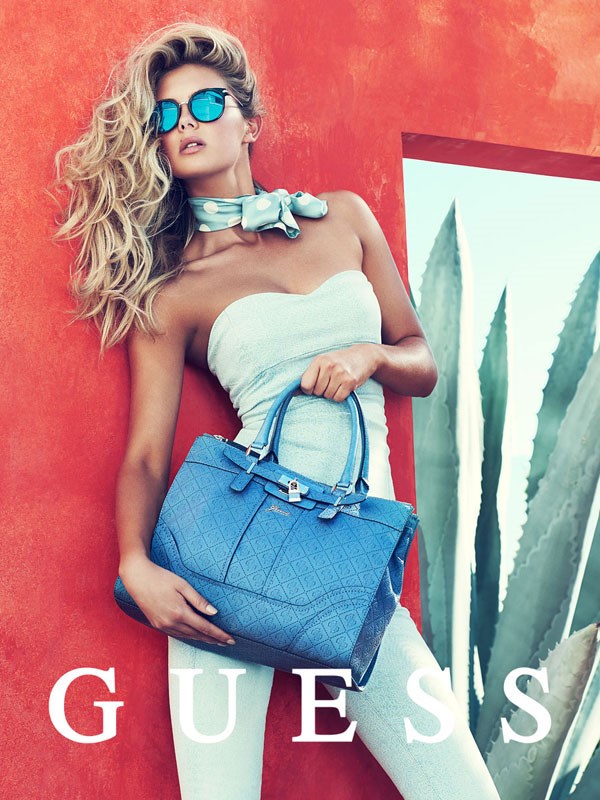 One of the most essential beach accessory, sunglasses come in many interesting versions ranging from retro to modern. The rounded shapes of sunglasses are offered with classy black thick frames embodying perfect elegance, while others come with mirrored bluish lens for more striking look. Among the offerings, there are also nicely patterned and textured handbags adorned with some details like tassels, forming the final array of stunners. Here, through the campaign, we can see how bombshells Heather Depries and Megan Williams make a seamless transition from chic casual looks to beach ready ensembles with just a few quick changes in accessories.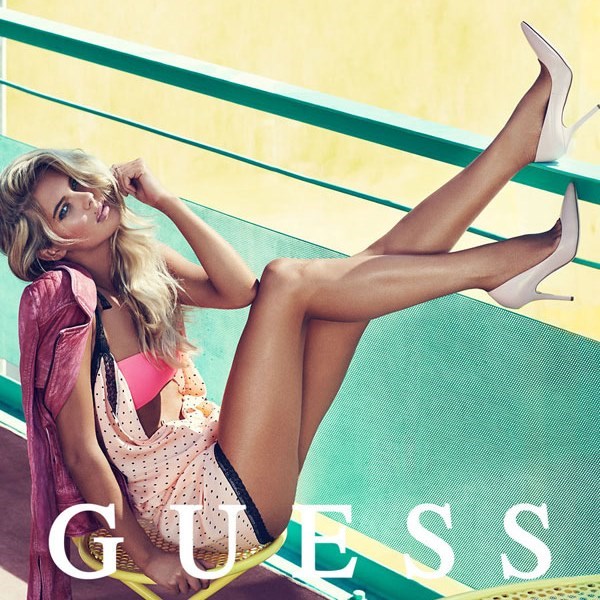 Last but not least is footwear. What's on the hot list as far as shoes are concerned? Well, classic pointy toe pumps in rosy pastel, ankle booties – involving some chains as design details creating the color play with golden – and chic monochrome high heel sandals are among the options which manage to steal the spotlight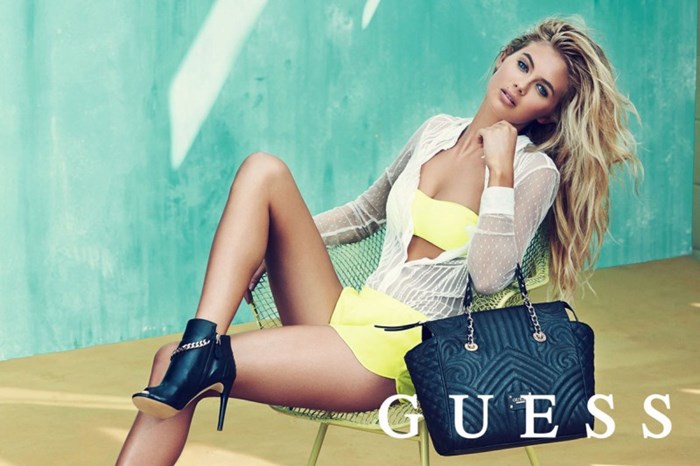 All in all, featuring a broader set of options and outfit ideas with the same youthful, smoldering hot vibe the label has conditioned us to expect. Without a doubt, GUESS always designs a huge variety of the most stunning, fascinating pieces you could ever wish to have to spice up your summer outfits, including heart-shaped jewelry, gorgeous sunglasses, interesting scarves, elegant shoes, and chunky totes. This collection is all about sporting a multitude of cool options which can make any casual look a bit more interesting.