Heading to the beach for its Spring Summer 2014 campaign, the American fashion house GUESS taps blonde bombshells Samantha Hoopes, Olivia Greenfield, and Danielle Knudson for striking campaign imagery, together with Brazilian male model Gui Fedrizzi – who also appeared in the previous GUESS Fall Winter 2013 ad campaign. For the season's campaign all models head to a private beach location, embracing a laid-back California attitude, which are lensed in alluring shots by Yu Tsai.
Veronique Droulez worked as stylist for the campaign where the girls show off their sumptuous curves in the gleaming looks of denim-on-denim statement by GUESS Jeans, along with polka dot prints and white hot lace pieces showing the romantic side of this season's selections. Glamorous in casual chic outfits, the offering includes flirty dresses, snug figure hugging jeans and shorts, and corset inspired strapless tops that show off skin, paired with leather accessories from the label.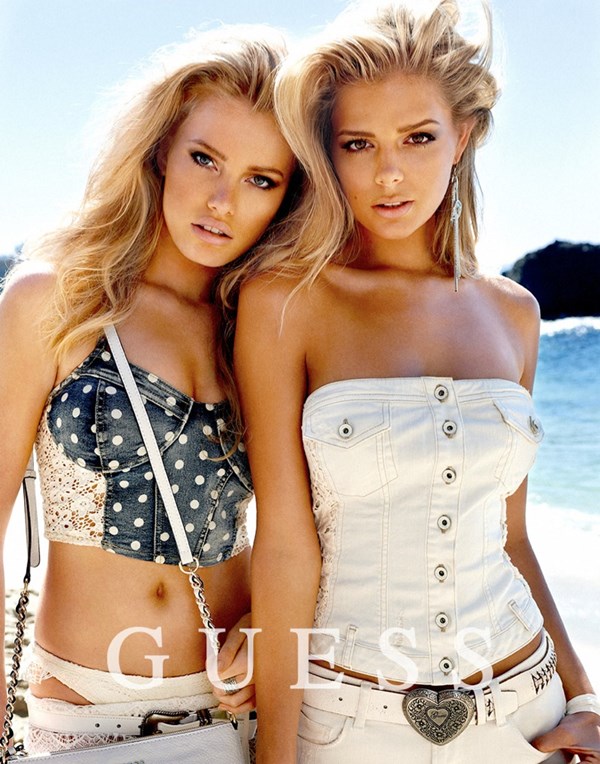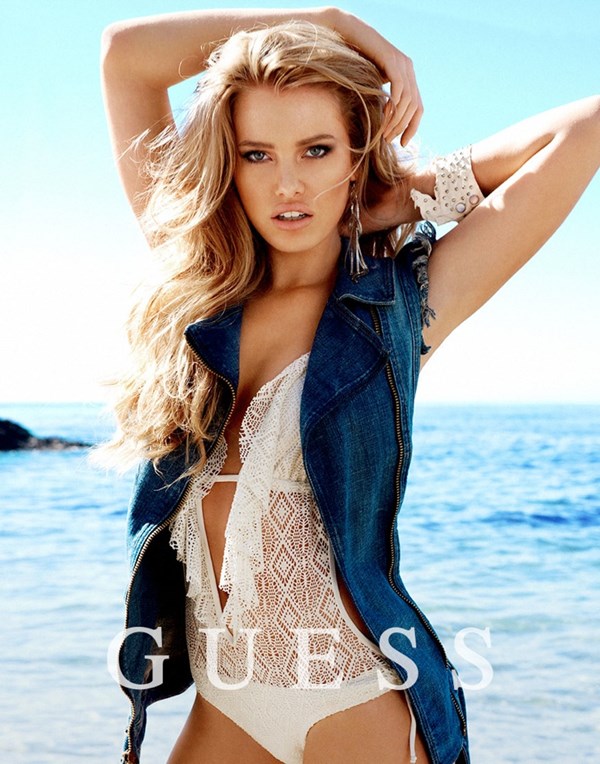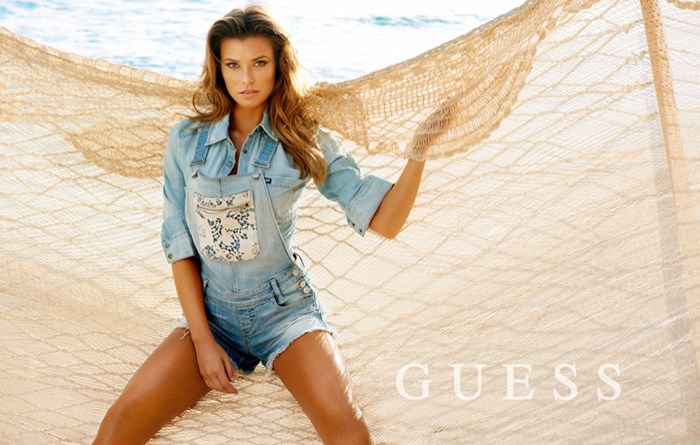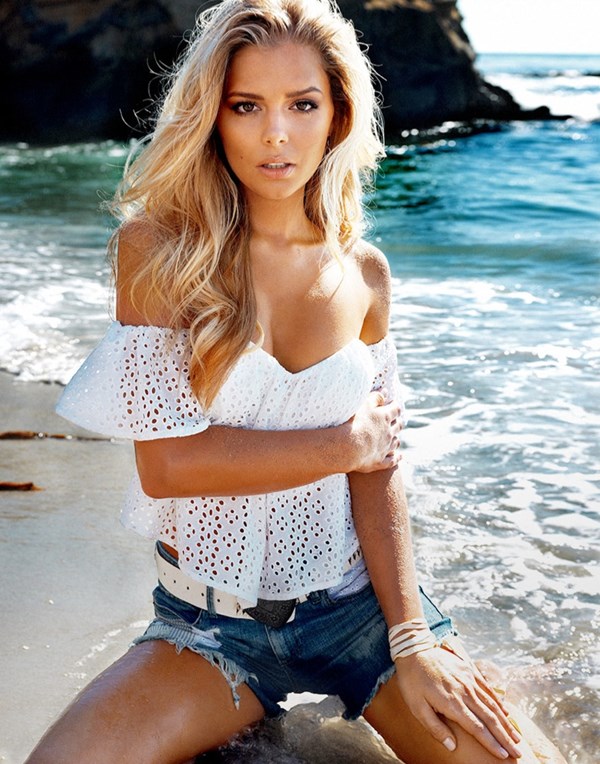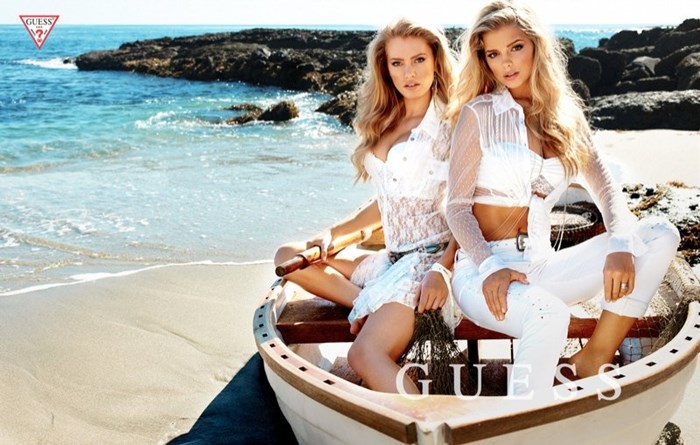 As for menswear collection, shot in a gorgeous beach setting, Gui is seen showing off a smart and trendy collection of denim separates, which includes a lot of ripped and distressed textures, striped and denim button-down shirts and vests. Our hero is shown relaxing on the sand, against rugged rocks and dabbling in a bit of fishing. Overall, the campaign is both sunny and sensual that will certainly get both men and women in the mood for some much-needed warm weather.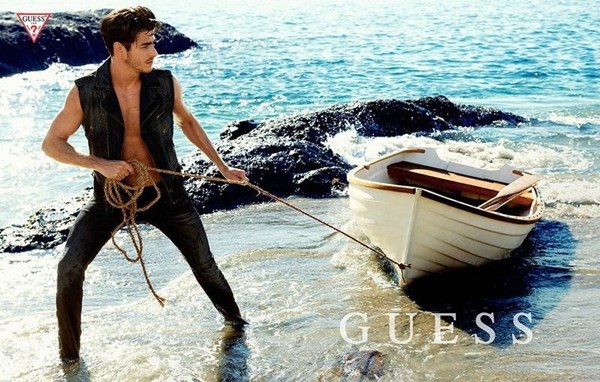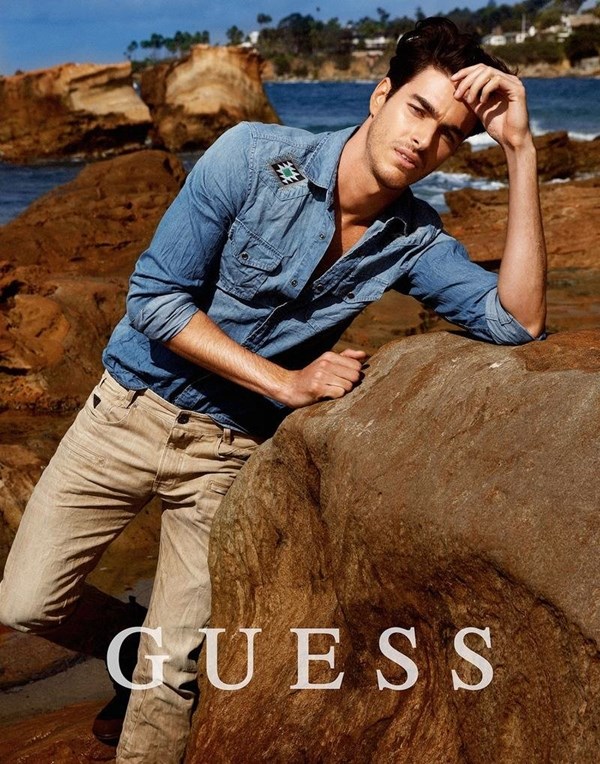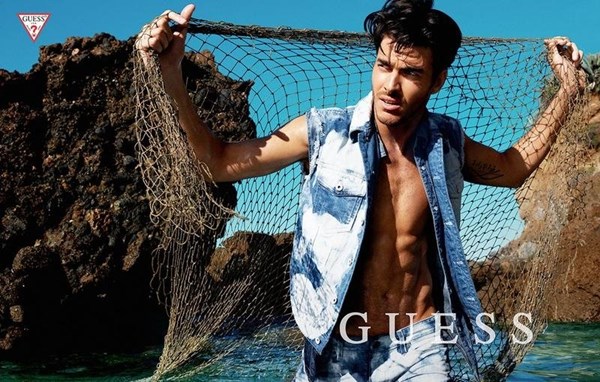 Check out through gallery the complete Spring Summer 2014 Campaign by GUESS