Whenever there is a special occasion for us to show up, we immediately start thinking about what to wear. So, what is a cocktail dress? It figures that if you are going to this kind of party, but while that sounds simple, consider it in the context of the details. Even though the invitation says the same 'cocktail attire' dress code, your best friend's wedding will require very different attire than a fashion party.
If you attending at that requires a cocktail dress code, your attire will alter depending on the type of event as well as place and time the party is held. Make sure you're following the right formal etiquette, for example, an event taking place at a hotel will call for a dressier outfit than something held at a public restaurant, and definitely more so than a party held at someone's home. For this reason, every detail should be thoroughly studied for the choice of your attire, makeup or hairstyle which will complete your final look.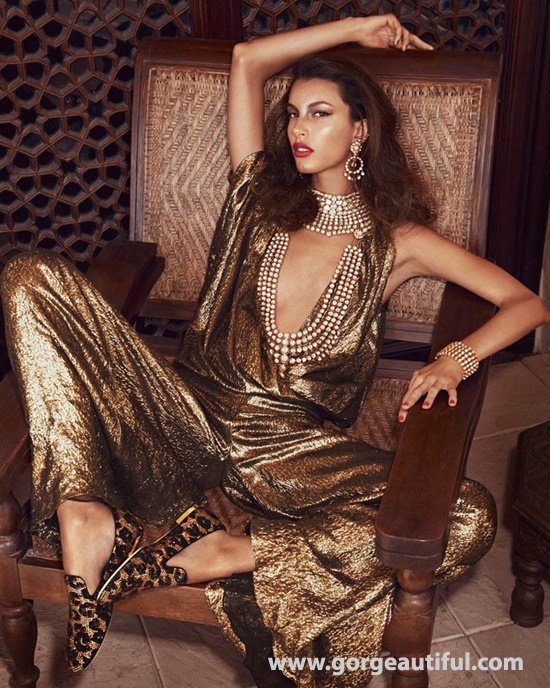 Cocktail Attire For women
Determine the Formality
While in theory, all cocktail parties are relatively formal functions, there is a great deal of variation between different events. It is crucial you understand what type of event you'll be attending. Are you going to be having cocktails with a bunch of girls celebrating a hen do? Or are you just going to be socializing with the women from work at a more formal affair?
Cocktail Dresses for Business
In term of time the party is held, a cocktail party would usually be planned prior to lunch or dinner, but nowadays many hotels and bars will host cocktail hours between 4pm and 6pm as a way of luring customers in, where they may stay for many hours. So, in general, this party is more formal than casual clothes.
However, if for some case you're are invited in the afternoon, that while evening occasions suggest a more formal fête, those that scheduled earlier in the afternoon or day require simpler and more natural manner.
Not to mention, never underestimate sense of fashion and personality of the host or hostess who invites you. If your host is known to be old-fashioned or traditional, dress more conservatively than you would if the host has a more relaxed interpretation of cocktail attire.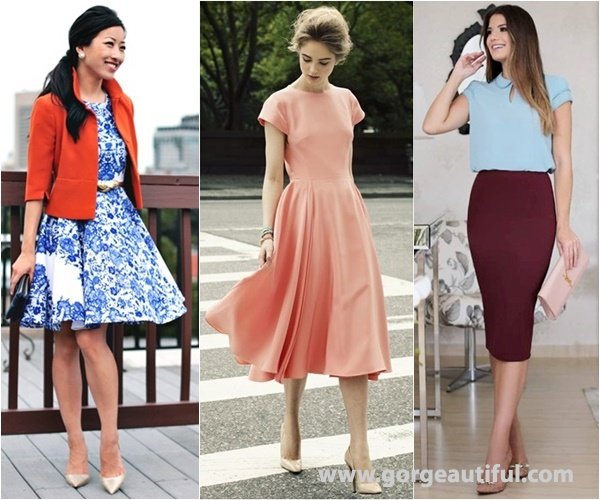 Conservative and Smart Fashion Cocktail Attire for Women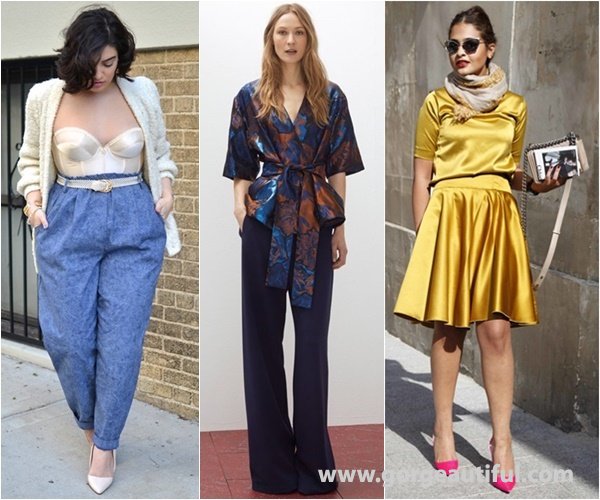 Edgy Fashion Cocktail Attire for Women
Keep in mind that cocktail party means 'semi formal' or 'dressy casual' in most glamour look, so do not overdressed. Keep it classy and elegant. If you want to be sure to make a good first impression, your best bet is to channel sophisticated. If you're afraid of being overdressed, understand that casual is not the opposite of looking overdressed. A minimalist slip dress is an elegant option that won't run the risk of looking overly fancy or informal. Think anything ranging from a shift dress with dressy shoes, to skinny cigarette trousers worn with a silk camisole and tailored blazer.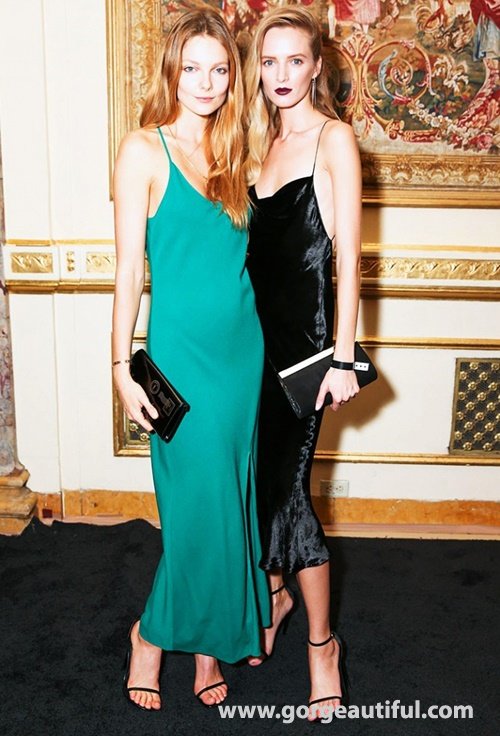 Be Seasonal
Obviously, in term of season when the party is held, you need to choose an ensemble that is appropriate for the time of year and style it accordingly. Pick items in fabrics, colors, and prints that suit the season. A colorful floral number, light fabrics, pink or soft pastel shades, as well as strappy heeled sandals might be just right for a springtime soirée, while for summer you can go bold in something bright, alluring cut, or fully printed.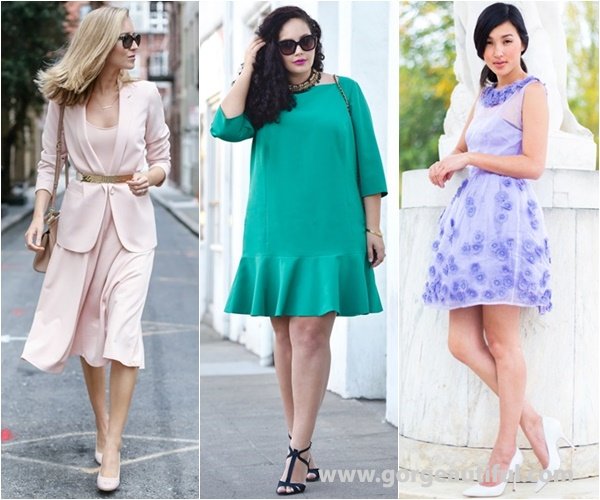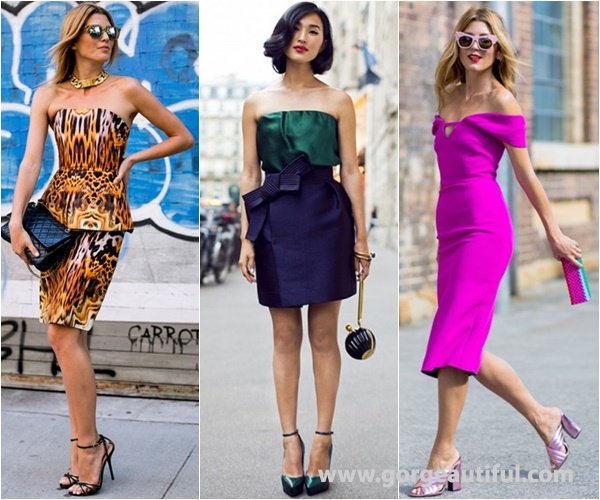 In fall season, will likely call for closed-toed shoes, along with attire in rich earthy tones and warm neutrals made of luxe textures like satin or velvet. As for a winter party, opt for finely warm staples made of wool or silk in deep jewel tones, along with a coat and winter accessories such as tights, gloves, or a pair of beautiful little ankle boots.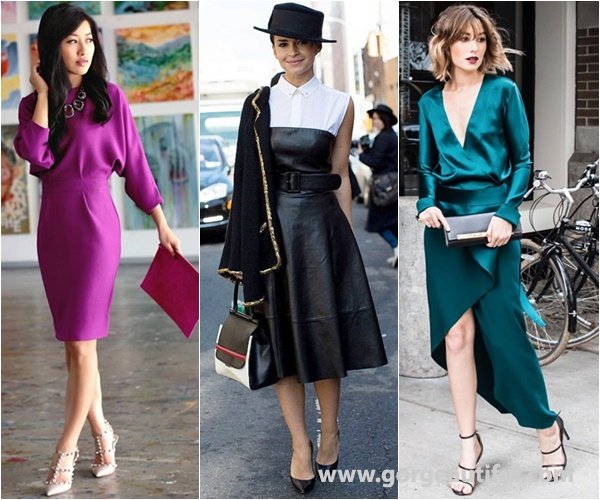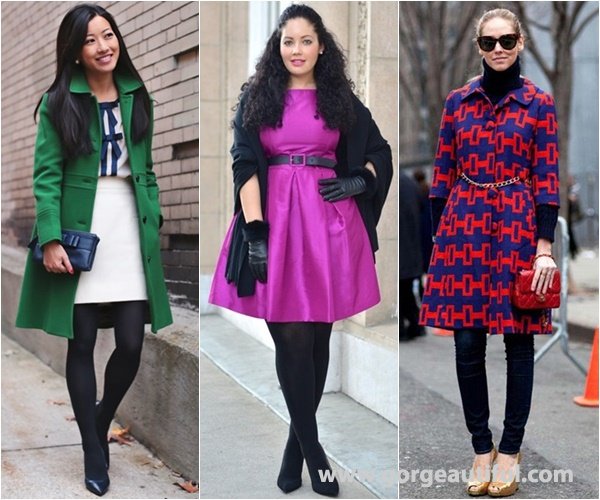 Winter Cocktail Dress
Dress It Up
Conventionally, cocktail dress code etiquette states that a dress's length should sit at mid-thigh to knee length, but nowadays, your archetypal cocktail frock can go for something a little shorter – with a little flirt, if you wish. As for a safe bet, appropriate lengths could fall somewhere between mid-thigh and mid-calf. Don't go with a floor-skimming gown or dangerously short minis.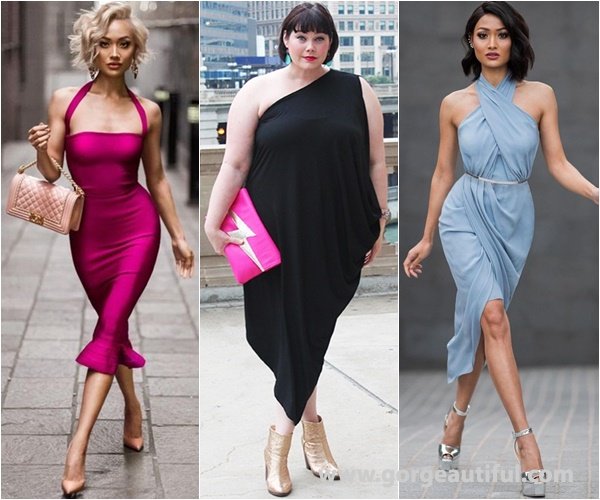 Even though cocktail attire says 'semi formal' on its dress code, dress it up. Get the most breathtaking combo, even if you need to spend more time on finding the right one. Forget about any casual fabrics such as jersey or denim. Save your casual wardrobe staples including flip-flop, casual pants, t-shirts, backpacks, etc. Opt for pieces that come with exciting embellishments, asymmetrical accents or a bold print, but keep it elegant and classy. You have the perfect excuse to go glam, so don't shy away from the wow factor.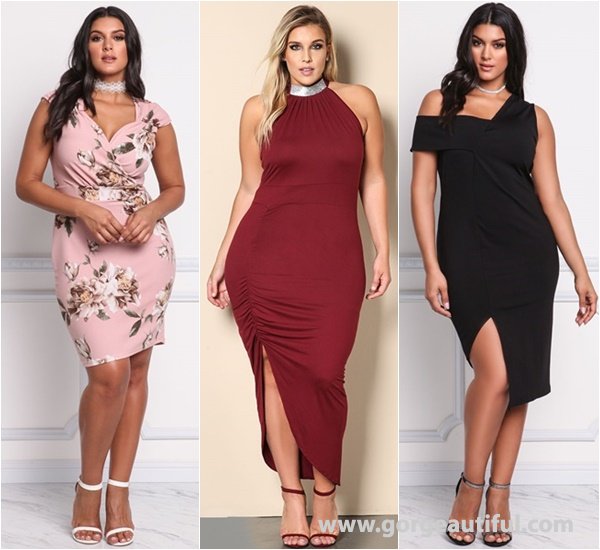 Wedding Cocktail Dresses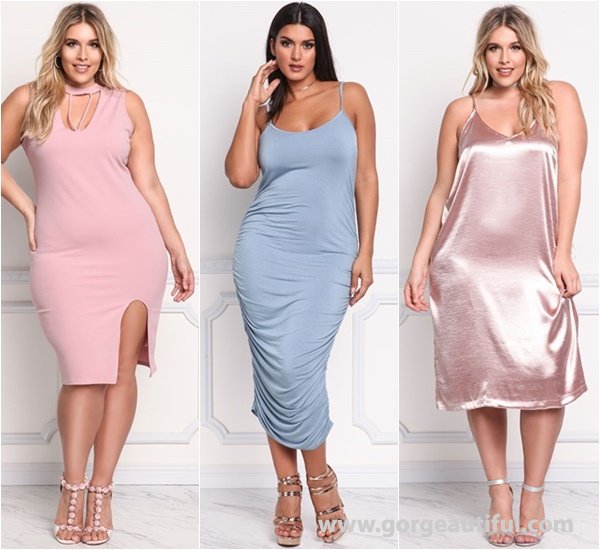 Additionally, although most women seem to be familiar that a little black dress is an ideal variant for every occasion, do not strictly follow this instinct since you will still have a lot of choices to wear different colors – with various prints or patterns. Whether it's metallic, sequin, bright color, striking details, or even donning 'pop of color', play with those other element that is best informed by the time of year.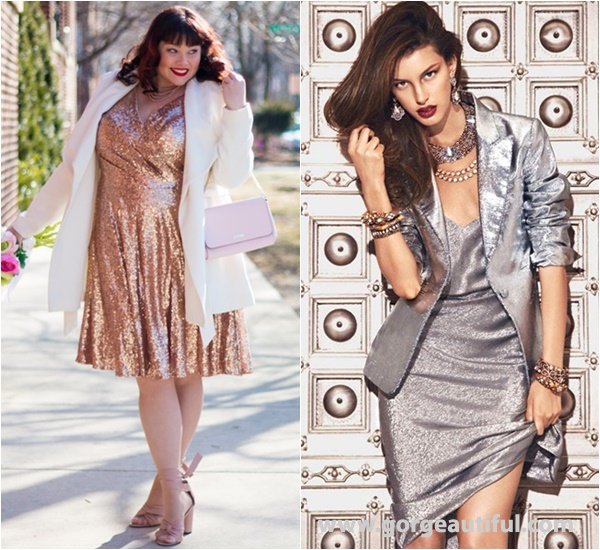 If you still want to go with the little black one, opt for pieces that will instantly make people wonder 'who is that girl?' Whether you opt for a dress with interesting neckline or with chic detailing and cut, you can truly never go wrong with a glamorous classy look.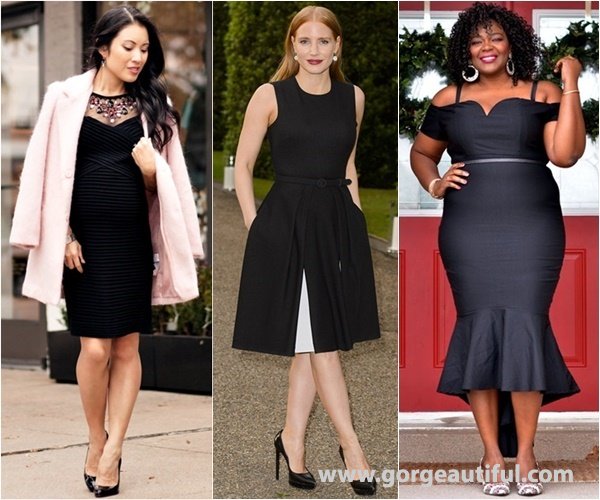 Mix and Match Cocktail Dresses
Cocktail parties aren't just for cocktail dresses. Even sometimes the problem with shopping for a cocktail frock is the terrible sense that you'll wear it once or twice, and then, after a couple of years, it'll go to the back of your wardrobe and you'll never look at it again. If this really bothers you, you might want to opt for a mix-and-match outfit. From flattering tops with details, colors, and prints to various styles of skirts and tailored trousers, experiment your mix-and-match fashion skill, even to the cocktail frocks layered with top underneath.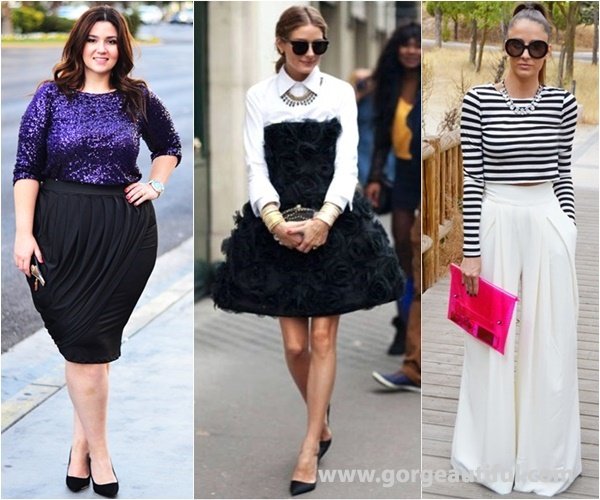 Not only it creates sweet and lovely attire, skirts are an amazing alternative and totally versatile to mix-and-match. Pair it up with a feminine blouse or create a look that resembles a dress with a matching set. As for those who are heading a refined androgynous look, menswear inspired outfits including tailored trousers, tuxedo suits or a jumpsuit can definitely rock these looks. Complete your look with natural makeup and dainty accessories to add a dose of femininity to your menswear-inspired style.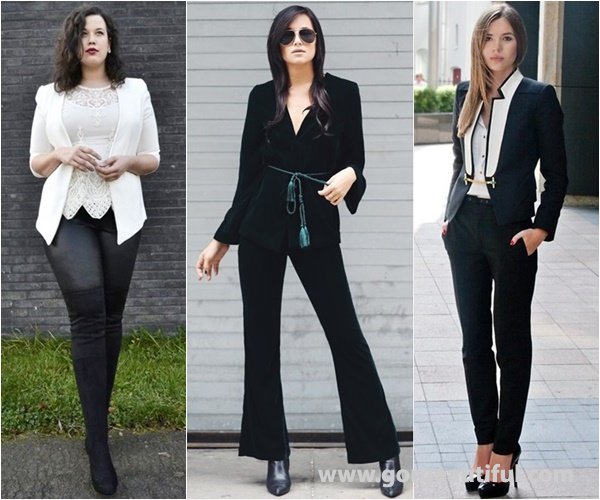 Now you know what to wear to a formal party with alcoholic drinks, please go to next page for more ideas and tips on how to style to a party that usually held in the early evening, including styles of accessories, handbags, and makeup.
Whenever there is a special occasion for us to show up, dress or attire we are wearing isn't just enough to make a good impression during the time. All girls and women like being on a pick of attention. Of course our natural beauty already plays a great role in this respect; nonetheless, the use of additional measures besides clothing we wear will not do us any harm.
Learn more fashion tips and ideas for accessories, handbags, beauty and attitude. If all of these simple rules are followed correctly, you will have an amazing evening look. You will be pleased with your appearance and would like to stay till the very end of the party.
Accessorize and Be Bejeweled
Once you are dressed up, next thing to do is accessorizing your look. Know that when wearing accordingly, statement accessories can instantly renovate any look, even for some cases, it is better to wear a simpler frock and pair this with wisely chosen jewelry and killer shoes. Adding a stand out collar necklace to your favorite look can transform a daytime dress for a special affair. Just be sure not to throw on too much bling. No matter how pricey your jewels may be, throwing on too many accessories is always tacky.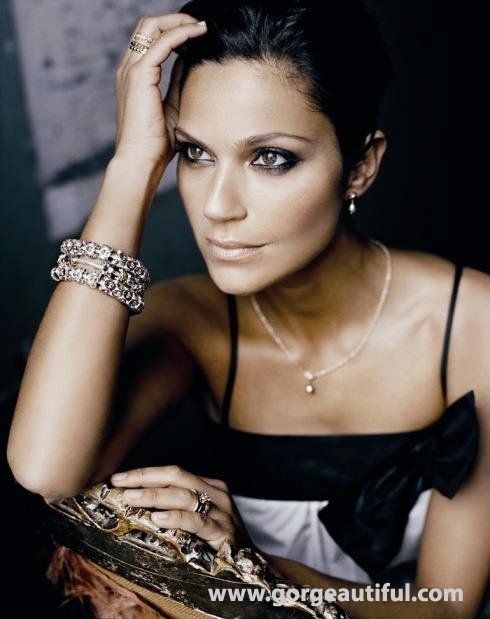 For an easy tip on wearing the right amount of accessories or jewelry, look of your ensemble, is it a simple outfit with less prints, details, layers, and bright colors, or is it a fully detailed apparel with prints and colors. If your dress is a simple one, take the best jewelry you have. It will fill the simplicity of the dress, but if it is the opposite, wearing only a pair of dainty earrings is your best option. Wear only two types of accessories. If you are wearing earrings and a bracelet, no need to take a necklace. Yet if the dress requires a necklace, then get rid of one of the other two items.
Downsize Your Handbag
When it comes to cocktail parties, smaller is better. Clutches or small purses are the perfect accessory to add a little shine to your look and the perfect size to store your make up essentials in case you need to retouch. Pick one with a handheld version like a clutch or diminutive top-handle, noted that cocktails are a no-carryall zone. Invest in a go-to statement clutch, and find a cute clutch purse in a color that complements your dress, or you can get yourself an embellished, dressy micro-bag.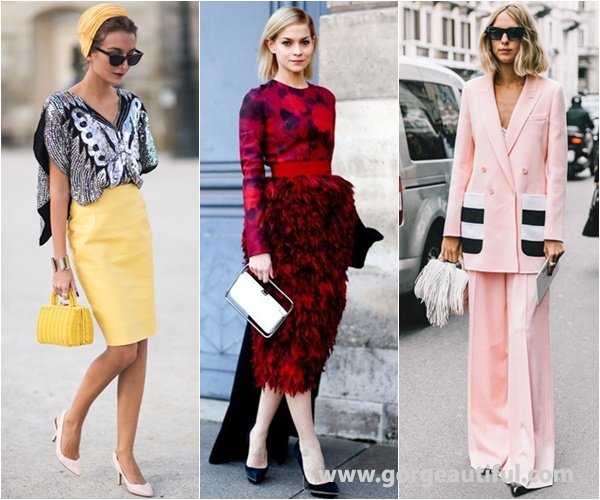 Wear Your Dressiest Shoes
Depending on style you are donning, as well as season and your own personal taste, there are no strict rules to determine what types of footwear you should wear right there, but generally, you will need to opt for the dressiest shoes you have and pick appropriate shoes for your outfit and comfort.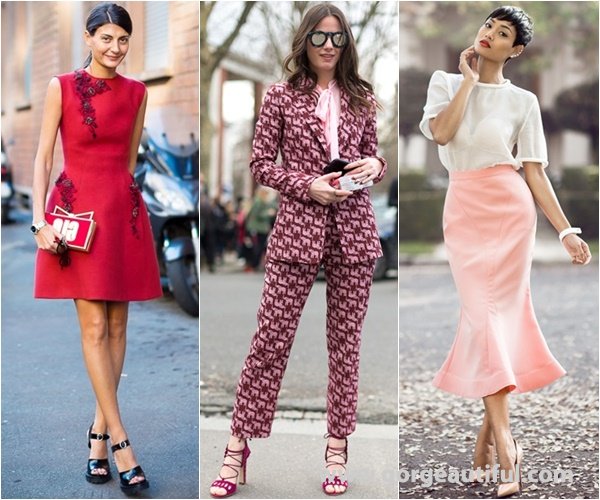 If you are wearing a maxi dress, flats are more preferable to create more relaxed attire to the entire look. Nevertheless, look at to the length of the maxi dress. Make sure it does not reach the floor and the hem stay maximum above your ankle. As for a shorter dress, high heels are most acceptable, although you can also pull off your dressy flats (or kitten heels) with a mini dress. Remember, you may stay at the party for hours.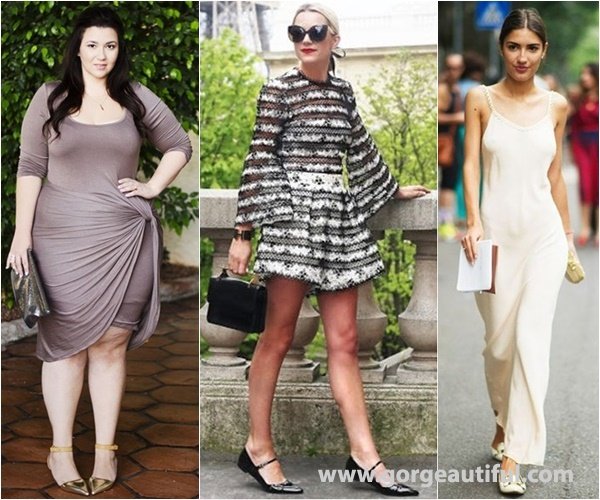 Beauty and Hairstyle
Finally, complete your look with a perfect makeup and hair done. Definitely do not skip the makeup step when attending a party. Make sure you are picture-perfect and ready for the camera before you leave your home. Put your best face forward. Don't load on too much makeup and go as natural as you can. Keep it simple with a little light concealer or powder, blushed cheeks, some luscious lashes with a swipe of mascara, and a great lip stain to cover your bases. As for hairstyle, if your hair is giving you anxiety, a low chignon is an easy, never-fail option that works for any occasion.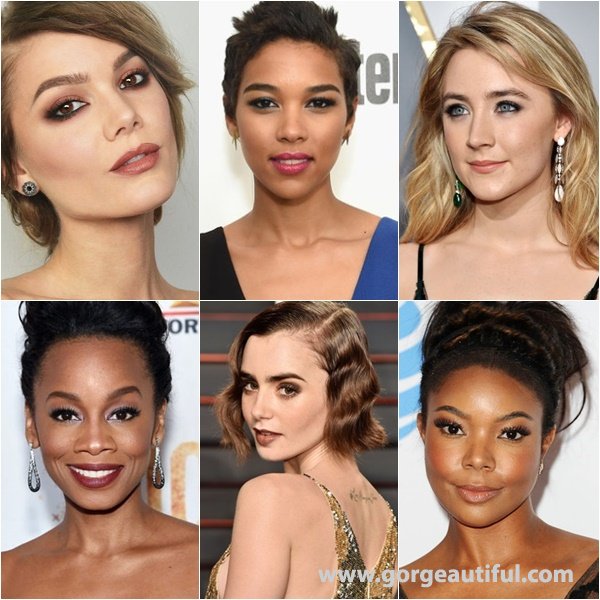 Don't Forget Your Undergarment Style
Complete your cocktail party outfit with comfortable undergarments. With the various colors and cuts to choose from, it's harder to decide which underwear to wear under your cocktail dress. If you don't feel comfortable wearing a string or thong, a seamless panty is recommended. Seamless panties are thin and light. It'll never show or leave a trace when you wear a tight dress. 
Women should also choose the right type of bra when wearing a cocktail dress. You want something comfortable and stylish, which wouldn't ruin your cocktail dress style. A simple strapless bra is for an off-shoulder cocktail dress, giving you a push up when you want to show a bigger bust. Adhesive backless strapless bras are suitable for bustier ladies to hold the breasts in place when wearing a strapless or backless cocktail dress. 
Low V-cut backless bras give support with a deep cut suitable for open tops and V-cut dresses. On the other hand, nude bras which look closest to the skin are perfect with a sheer top. For those who prefer going without a bra, adhesive nipple covers are available, freeing the breasts. Younger ladies can try undergarments like women bralettes by Bamboo.
Smile and Comfort Level
Regardless of whether you're required to dress up or not, you are never fully prepared without a smile and comfort, and a cocktail party is definitely an affair where you should not forget these two. Once you choose the dress, check if you feel comfortable in it and you feel beautiful when donning the outfit. Try to keep your outfit in keeping with the spirit, and remember to take things like the weather and the time of day into account.
Make sure you are as approachable as can be at all times. After all, you already know what to wear to a formal party with alcoholic drinks, if you look as good as you do you should be smiling anyway!