So the cold season is coming, and just because it's cold out doesn't mean your clothes need to be boring and unflattering. It's actually the perfect time for you to wear killer outfits with sweaters, scarves, jackets, and boots. From casual to dressy, sure there are plenty style inspirations to bring your wardrobe stylish. In fact, you actually have more wardrobe options during the cooler months, ready to keep your style totally lust worthy. Check out these outfit ideas to have you looking cute and cozy all season long.
Started with a casual and easy day-to-day outfit for chillier days, get ready with different styles of outerwear, including jackets, coats, cardigans, and sweaters. Keep your look incredibly stylish with the nowadays oversized coat trend by pairing it with fitted skinny pants to offset the bulkiness. But, if you want to avoid the marshmallow or mummy effect with a long, oversized coat, just go classic by covering up with an equally chic knee-length coat or other outerwear above the knee.
Speaking of coats, sure everybody owns a black coat, but why not stand out with an unexpected outerwear color and prints this winter? This season trend is obviously asking you to stand out from the crowd by wearing a coat besides the classic black or brown, or even other gloomy – typical – wintery colors. Here are some easy ways to sport a casual winter wear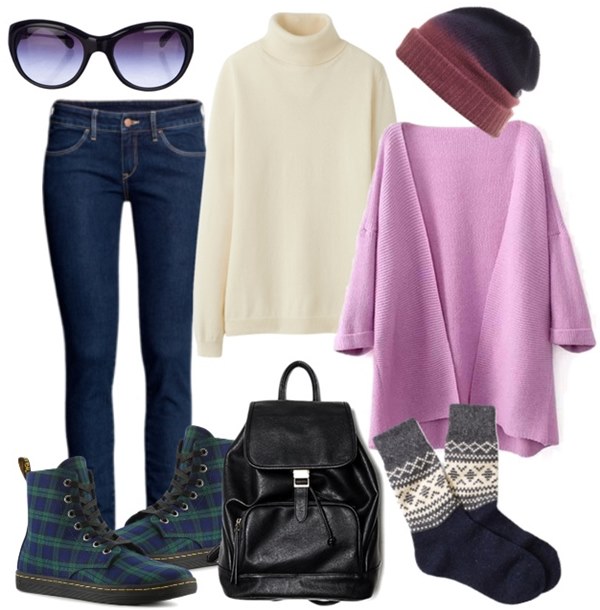 Casually Easy Winter Outfit : Skinny Low Jeans + Casually Easy Winter Outfit + Cute Cardigan + Flat Booties + Beanie + Backpack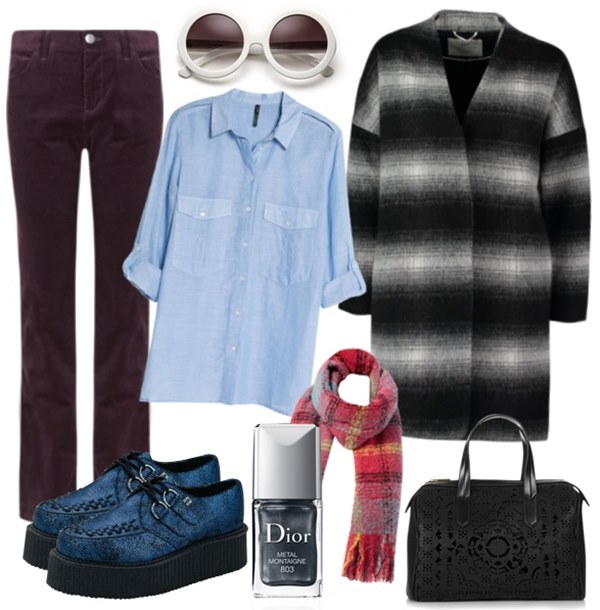 Winter Oversized Coat : Corduroy Pants + Button-down Shirt + Oversized Coat + Creeper Shoes + Leather Tote + Knit Scarf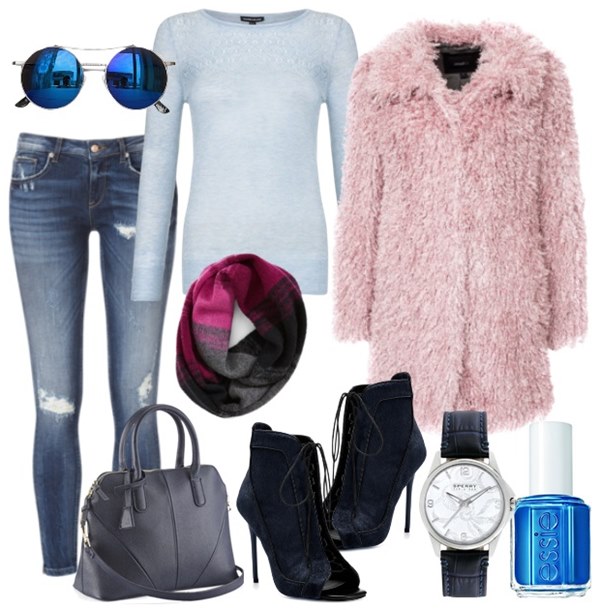 Winter Fur Coat : Skinny Jeans + Classic Jumper + Fur Coat + Ankle Booties + Tote Bag
If you have your own favorite style or want to go casual by donning something that isn't just basic, brave the chilly days in some of these chic styles. From rocky to girly, from sporty to jazzy with its own accessories and wardrobe essentials – leather jacket and studs for a rocky chic look, or everything in pastel and floral to embrace your feminine side – or even just a casually elegant with a touch of feminine long denim skirt, let these stylishly cozy picks be your go-to cold remedy for winter weekends.
Keep in mind, no matter styles you love to wear, dressing for the elements is a matter of practicality, so make sure you dress for your comfort and – obviously – to staying warm while still looking completely fashion-conscious. Here are some ideas: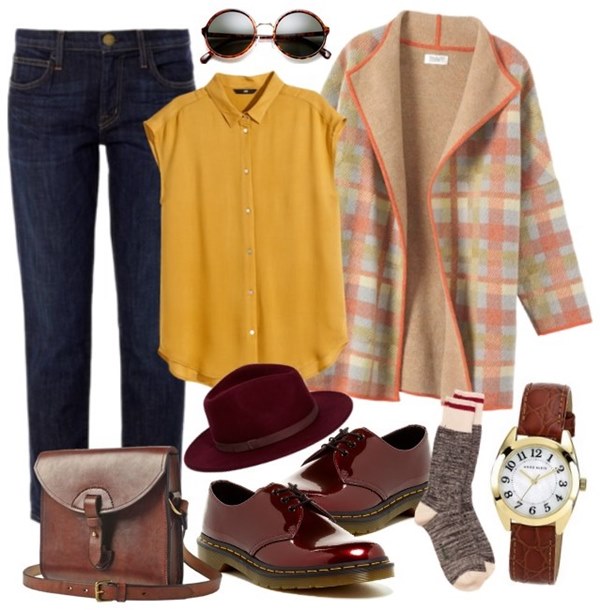 Cool Jazzy : Slim Boyfriend Jeans + Sleeveless Blouse + Knit Coat + Oxford Shoes + Brixton Hat + Messanger Bag + Rounded Sunglasses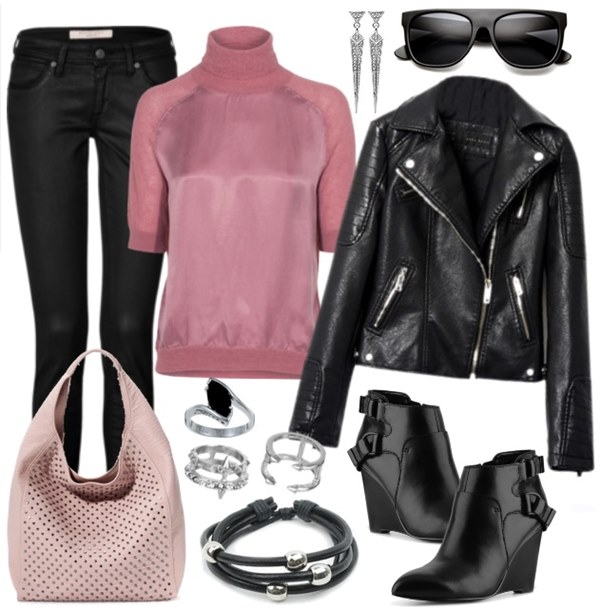 Rocky Chic : Coated Skinnies + Turtleneck Knit Top + Leather Jacket + Wedges Booties + Studded Bag + Accessories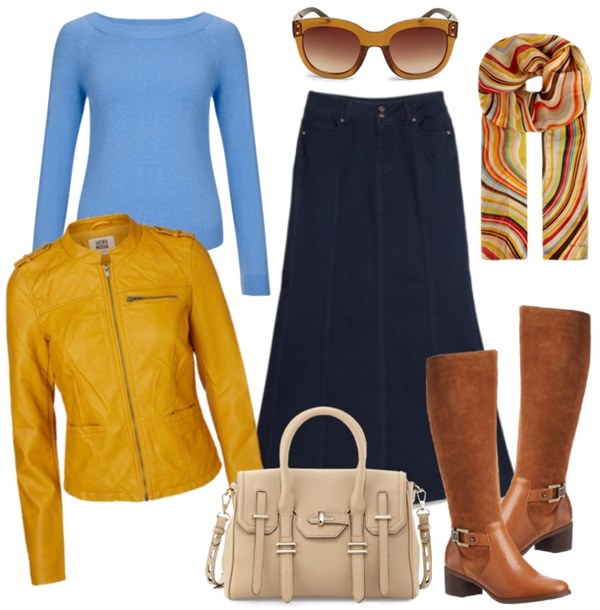 Urban Casual : Denim Long Skirt + Cashmere Sweater + Biker Jacket + Calf Boots + Knit Scarf + Satchel Bag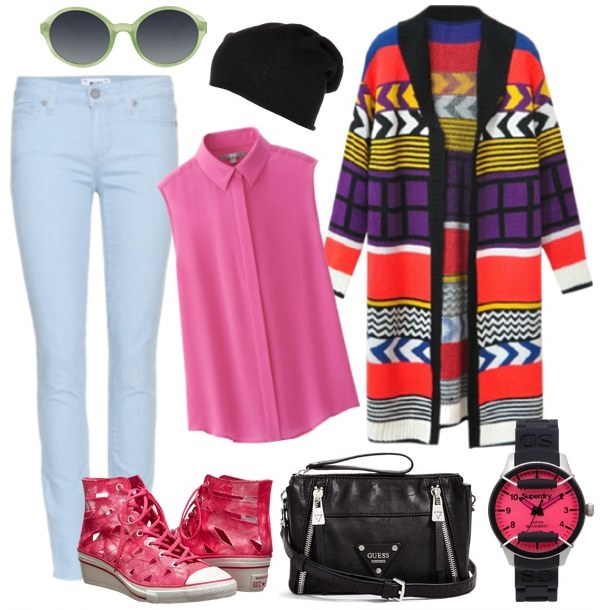 Vibrant Sporty : Skinny Jeans + Sleeveless Blouse + Bold Long Cardigan + Striking Sneakers + Crossbody Bag + Bright Sporty Watch + Beanie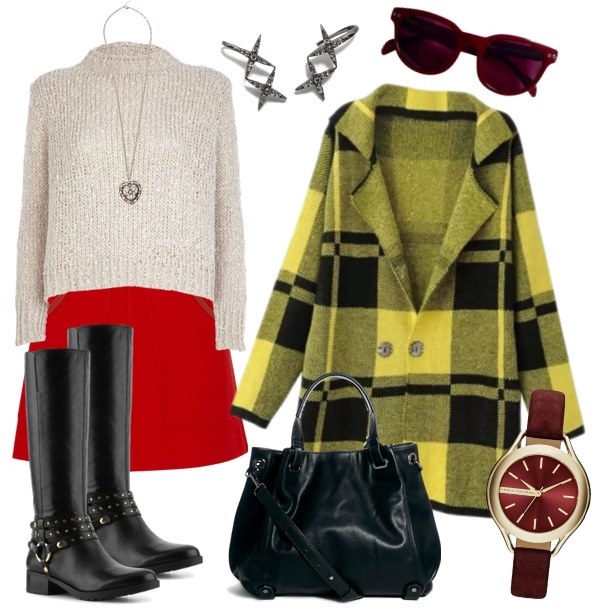 Easy School Girl : Boxy Jumper + A line Mini Skirt + Oversized Knit Coat + Shoulder Bag + Riding Boots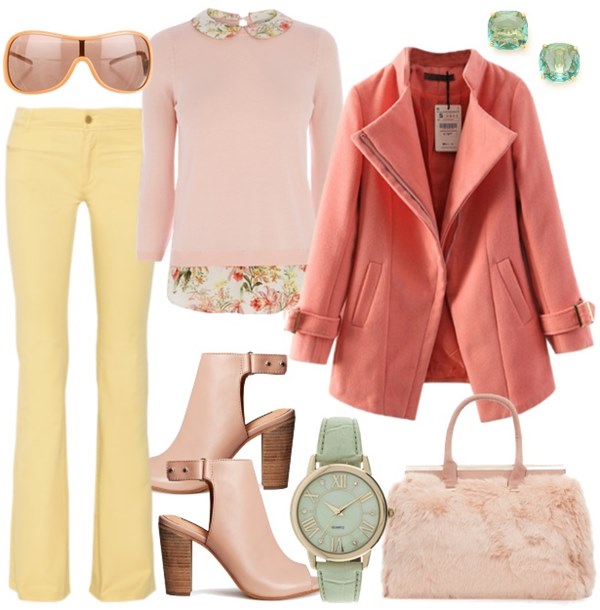 Girly Pastel : Mid-rise Bootcut + Girly Jumper + Zipper Coat + Open-toe Booties + Fur Tote Bag
For a polished, semi-formal outfit for work or other business casual occasions, pick a tailored, statement piece, or just a more fun item to your look. Learn "Office Wear Fashion Tips: What to Wear to Work from Formal to Casual" for ideas and tips.
Suit trousers are your must-haves, while a very smart, preppy top such as knit top can be an option for a more casual business look. Sleek and classy shift dress can also be the best bet for a more feminine look. Here are some ideas: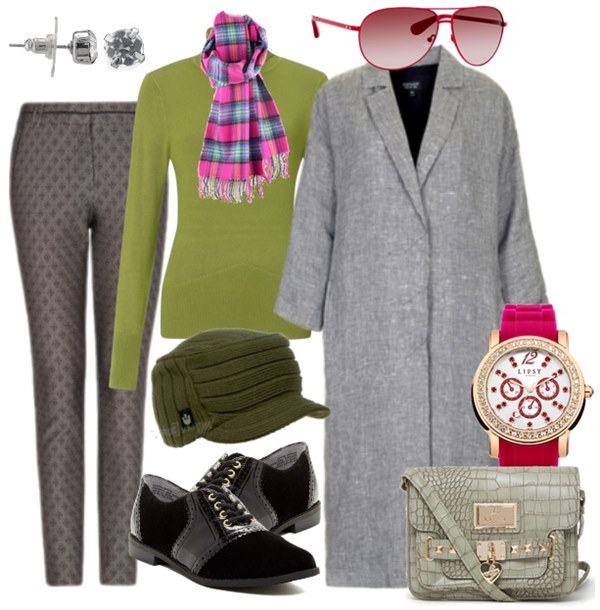 Looking Polished : Jacquard Suit Trousers + Turtleneck Top + Long Coat + Pointy Oxford + Beanie Hat + Crossbody Bag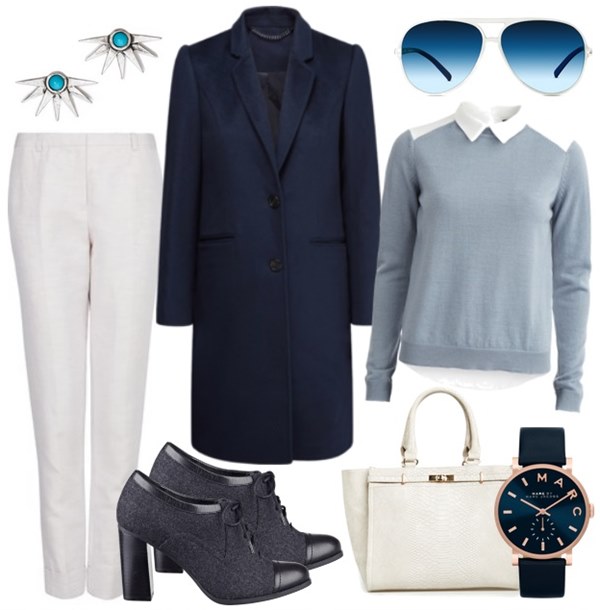 Smart Office Outfit : Suit Trousers + Knitted Long Sleeved Blouse + Cashmere Blend Coat + Lace-Up Oxford Shooties + Work Tote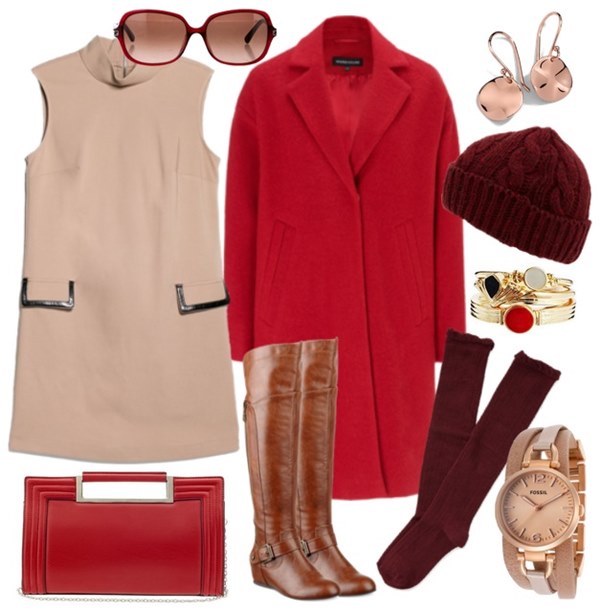 Look of Friday Classy : Funnel Neck Dress + Boucle Coat + Tall Shaft Boots + Over-The-Knee Socks + Structured Bag
Finally, for a dressy look at a cocktail party or wedding reception, grab your nice shoes, coat and clutch which represent your fashion taste. Pick a winter wedding outfit according to the theme of the wedding. Here is a selection of outfit combinations for a semi-formal winter wedding or other cocktail occasions: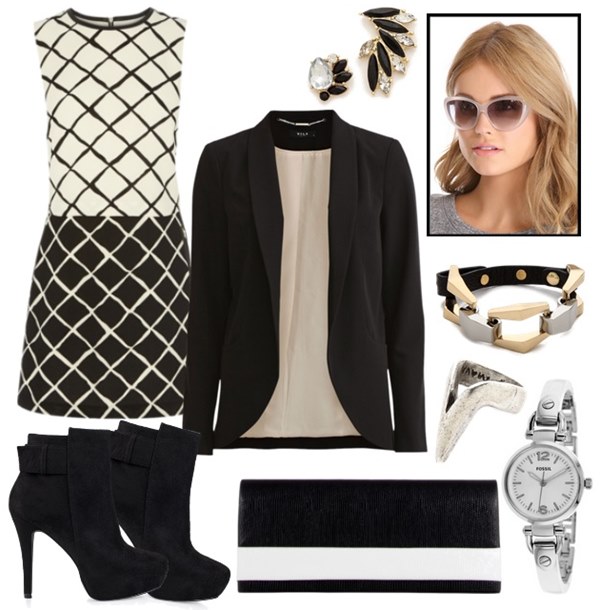 Cocktail Winter Look : Shift Dress + Classic Blazer + Ankle Booties + Clutch + Accessories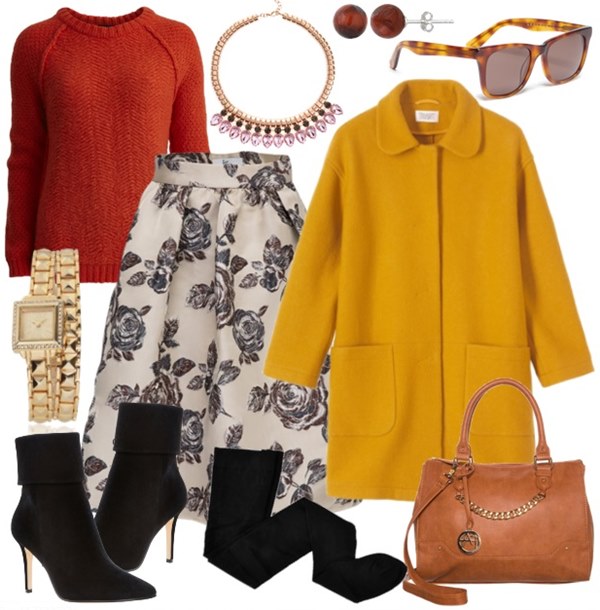 Daytime Wedding Guest : Knitted Long Sleeved Top + Full Midi Skirt + Heeled Ankle Boots + Tailored Coat + Handbag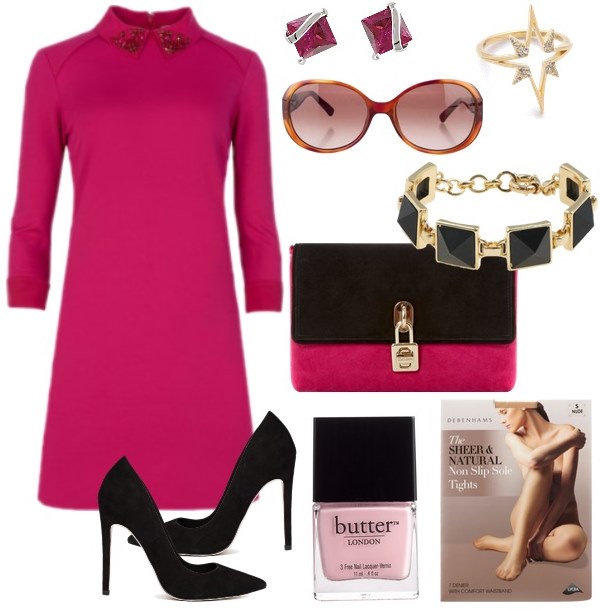 Simply Elegant Wedding Guest : Embellished Shift Dress + Classic Pumps + Cute Clutch + Skin-tone Tights
Source : Gorgeautiful Polyvore