Denim is a basic, essential staple in everyone's wardrobe that is so versatile, easy to wear with almost any fashion items. From various types of denim pants such as skinnies and boyfriend jeans to dungaree, to denim dresses to jackets, women in all different body shapes sure can fashion all these denims. Once you find them that fit your frame and work for your personal style, you'll see that each one provides all the comfort and ease to mix-and-match with other wardrobe staples, for all year long and all year round
In continuing previous article "10 Denim Staples Every Woman Should Have in Their Closet (Part 1)", check out more must-haves denim and start updating your closet. Featuring some denim selections from ASOS (and a few from Macy's), along with number inspirational styles to follow, here's the list of denim pieces.
6. Denim Dress or Tunic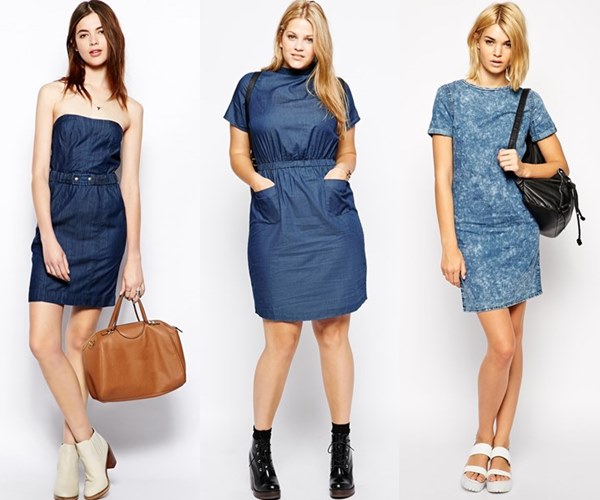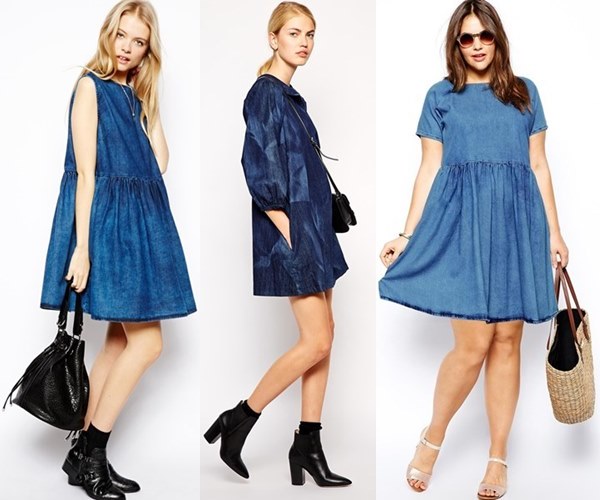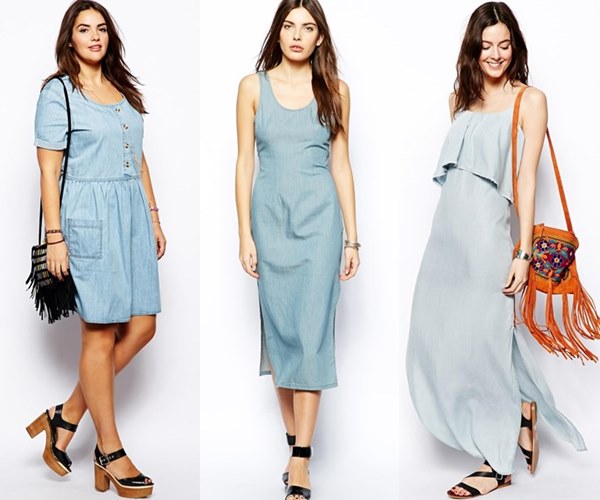 Not only that it's a super comfy staple, a denim dress is also very chic for both summer and winter. All you have to do is mixing-and-matching the item accordingly to the season and occasion. Packing for a weekend getaway, gearing up for a bachelorette weekend, or planning your next date night outfit, a denim dress will be put to good use for creating that chic, sweet and stylish look. And no matter your body shape is, this type of dress is definitely a mainstay in every woman's wardrobe. Yes, all women can wear a denim dress.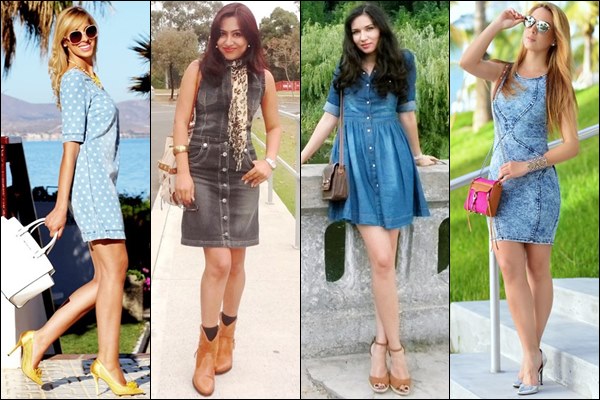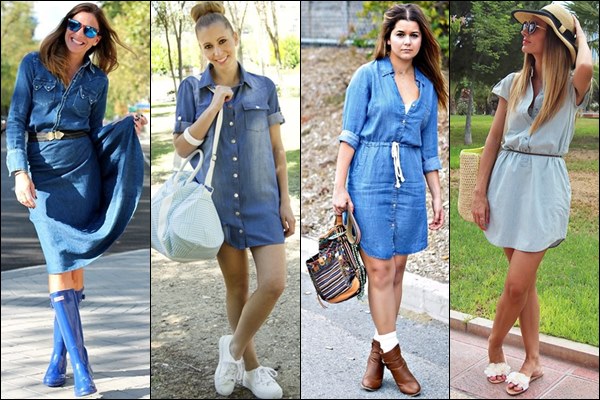 7. Denim or Chambray Shirt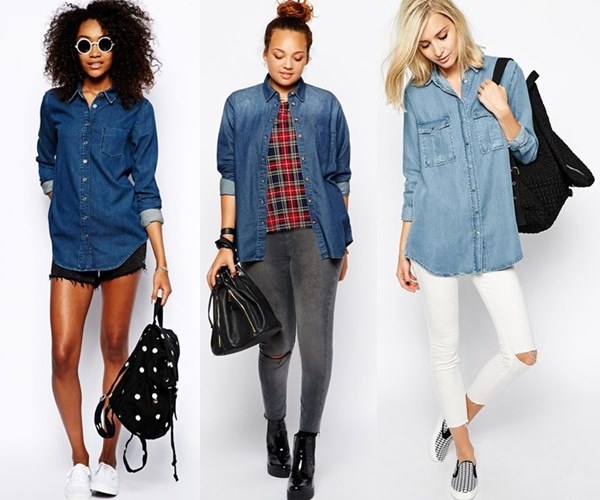 If I had to pick one most essential top that every girl should have in her closet, a good denim or chambray shirt would be at the top of the list. Shredded, beaded, patchworked, oversized or just a classic button-ups shirt, Chambray shirts are so cute and versatile that can be styled so many different ways, perfect for any season. Plus, they are also extremely comfortable, especially if you find one made with soft denim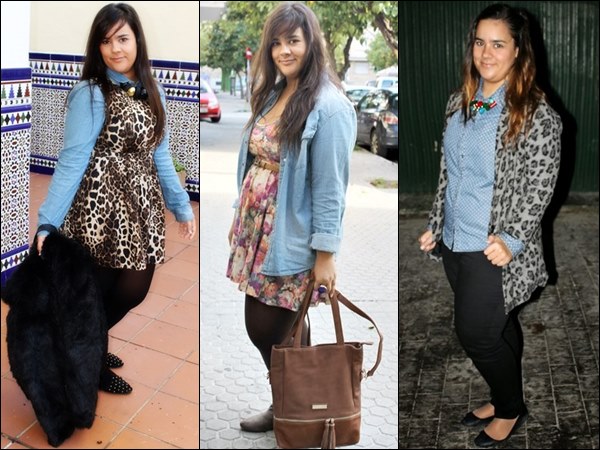 With a denim shirt, you really can create hundreds of looks by pairing it with matching pieces and accessories. Again, it's what you wear with that adds character. You can use a denim shirt as a layering piece – underneath or over your dress – or just wear it as a regular shirt paired with cute bottom such as skinny jeans, skirts, etc.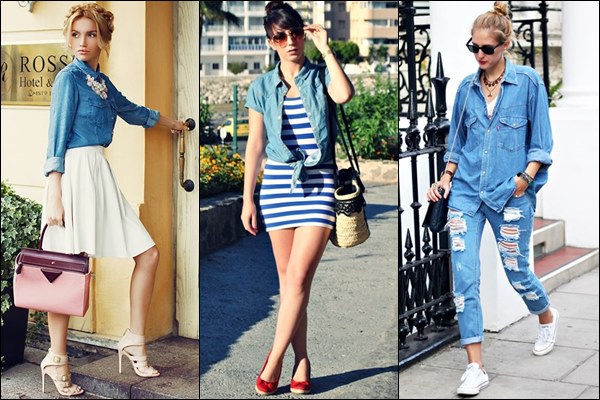 From a denim-on-denim look, denim shirt with skirt, shorts, jacket, boots, sandals, etc., different pairing creates a different look. And you are free to create so many fabulous styles with this staple. Dress a denim shirt with full skirt, statement necklace, and heels to create a romantic, feminine look, or wear it with distressed, boyfriend jeans and sneakers for a more boyish style, or use it as a cover-up, tie the bottom and wear it over a bodycon to put a new spin on it for casual, chic day wearing.
Learn articles "How to Wear Denim Shirt" for ideas and tips on wearing this super versatile piece.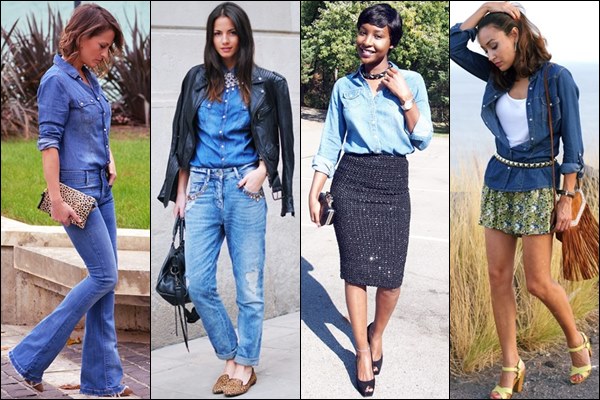 8. Denim Jacket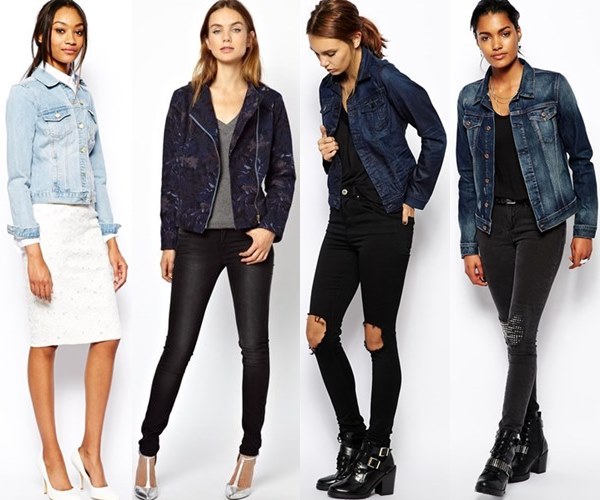 Just like other denim staples, a denim jacket is also a classic wardrobe staple that can be worn with literally anything. Depending on how you pair it with, denim jacket usually lends a casual vibe to any outfit, but can also be dressed up a little bit. You can wear it through spring, the chillier days of summer, and fall as well, even during winter by adding more winter essentials.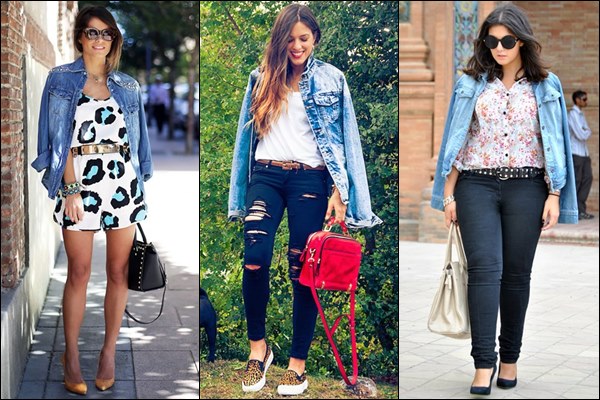 Just by changing the way the jacket looks slightly, you can change the vibe of your entire outfit. If your jacket is the classic oversized one, you could just drape it over your shoulders for a poised look.
A cropped denim jacket is also a good choice if you want to wear it with skirts and dresses, as the shorter length visually raises your waist and elongates your legs. Plus, cropped jackets are also considered as the most popular ones and are extremely fashionable. The ways to wear a denim jacket are countless. Here are some of them to choose, and check out the video for more and more style ideas with denim jacket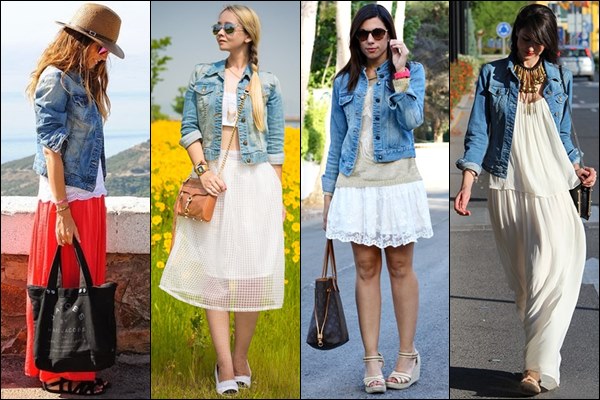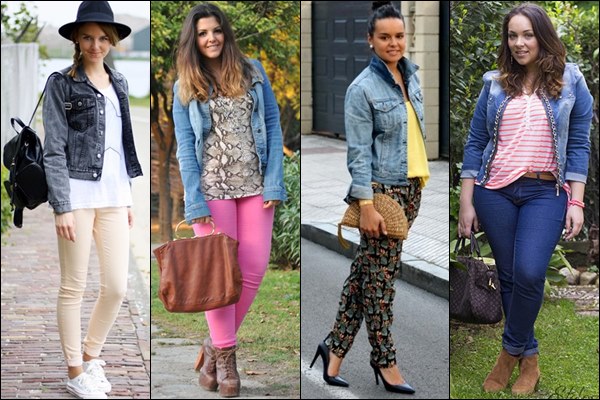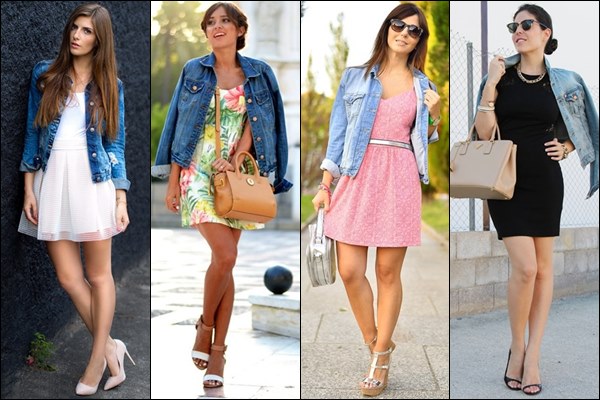 9. Denim Overall or Dungaree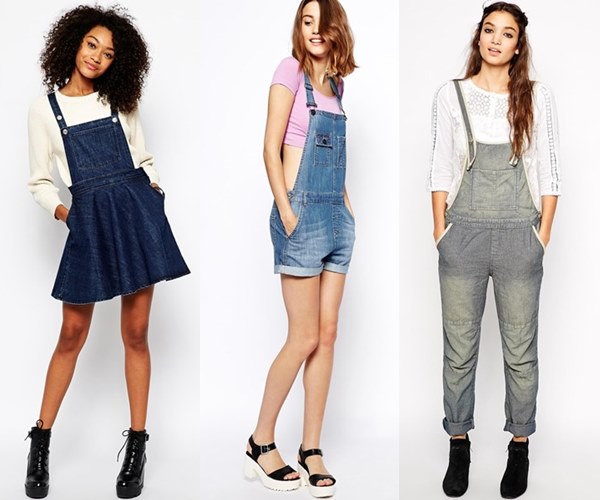 Not everyone prefers to wear denim overalls or denim dungarees. When you think of this item, your first thoughts probably drift towards the 90′s. But, as trends always come back, this childhood staple has been resurrected in multiple styles for the new season. Actually, this denim piece is pretty versatile and easy to dress-up as it is to throw-on for the weekend. There are various ways to wear these denim dungarees, perfect to create that easy, casual look, feeling quite playful and bold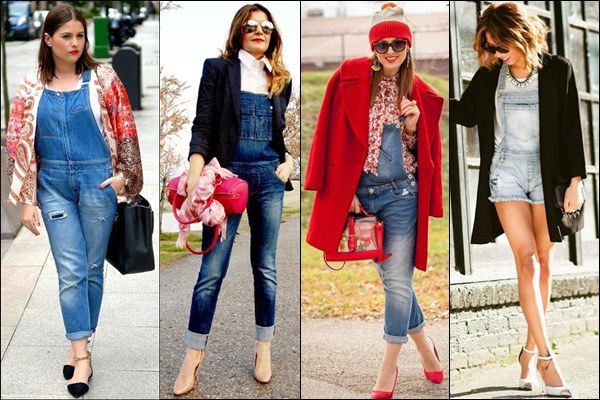 A pair of denim dungarees doesn't always have to be styled in casual way only due to their relaxed nature. You can also pair it with button up shirt for a work-ready look, and add tailored blazer to make the outfit even polished. Play bright colors for a stylish, feminine style, or wear short dungarees with pointy heels, dressy top, and blazer to add an instant edge.
Whether it's short or long dungarees, this fashion staple are great to let your accessories shine. However, to work a high fashion look when it comes to longer length overalls, opt for a slim cut rather than baggier styles. This will help create a more streamlined look and prevent you from looking swallowed up by denim from head to toe. Browse through the photos below and find the perfect one for you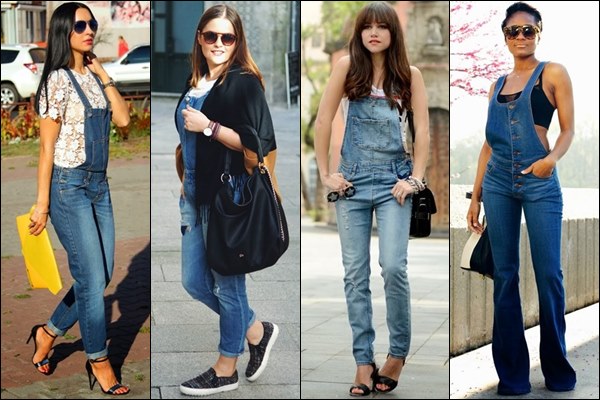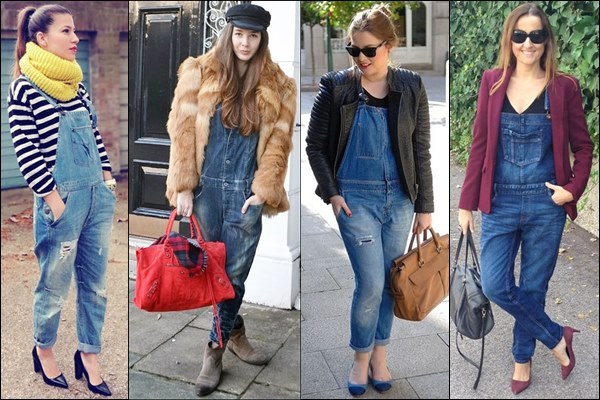 10. White Denim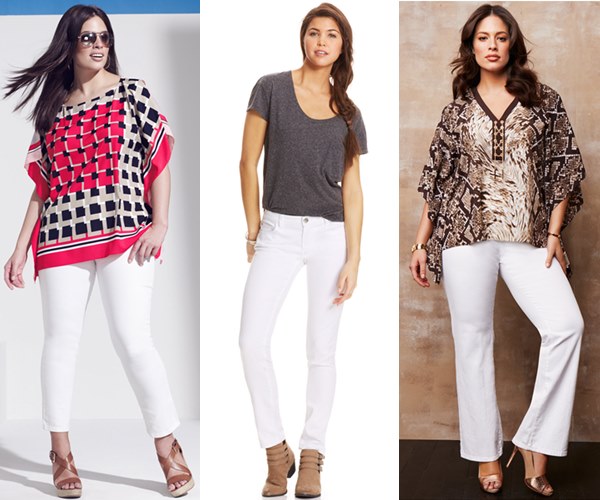 Finally, another must-have in your closet is a crisp, seasonless white denim. This closet staple is endlessly chic no matter what the occasion. Even though most women would think of white denim only for pants or trousers – whether it's skinny, flared, or cropped denim – a white denim can be considered all denim pieces including shorts, overalls, skirt, or dress. And all of them are equally chic to wear for all year-round.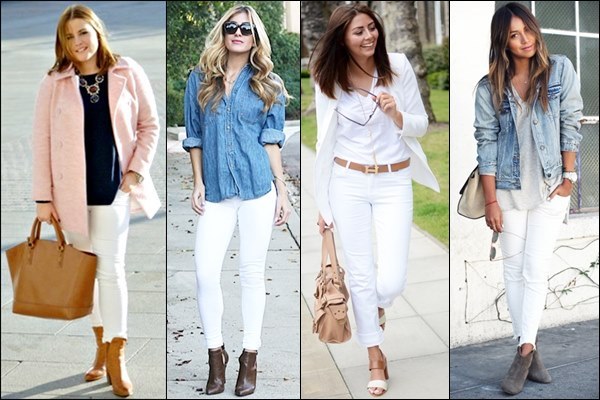 Think your white denim as a blank canvas that you can put with many colors, prints, and styles. Go for head to toe all-white outfit for a crisp, refreshing style, or denim-on-denim with blue jeans for reaching that casual, easy look. Prints or solids, pastels, brights or neutral shades – even shiny colors – all of them are perfect to pair with white. Just keep in mind that fashion is all about balance between colors or prints, accessories, and the main outfit.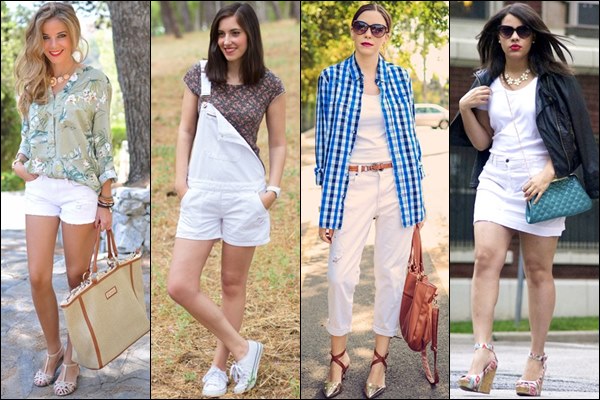 The Versatility of Denim
Denim is more than just cotton fabric. Everyone's definitely got a go-to pair of jeans in their closet, whether it's a pair of trousers, skirts, dresses, or shorts. Totally multi-functional, denim or jeans can effortlessly be incorporated into a casual outfit or act as an anchor to more playful ensembles. It can be matched with all different colors from neutrals to neons, all types of prints from bold to subtle. Check pictures below for some styling inspiration when pairing denim (especially the classic blue ones) with colors and prints.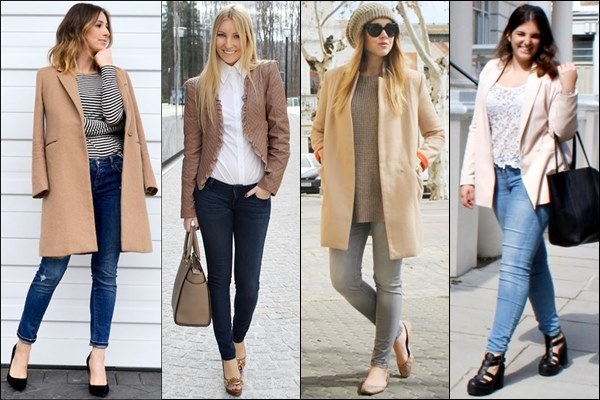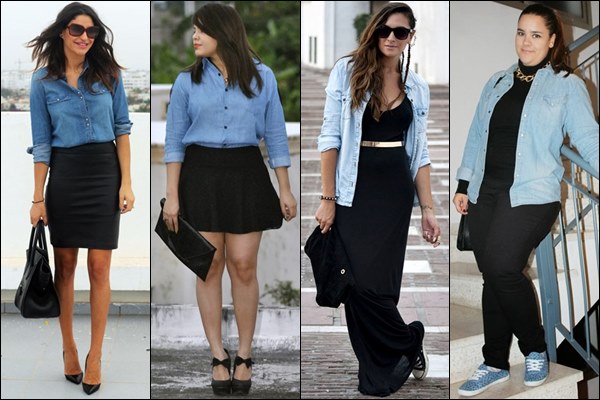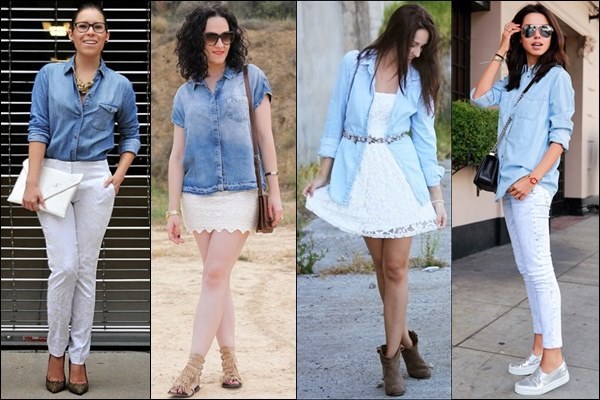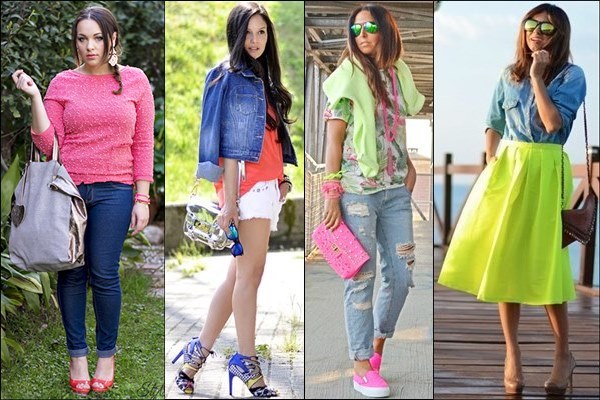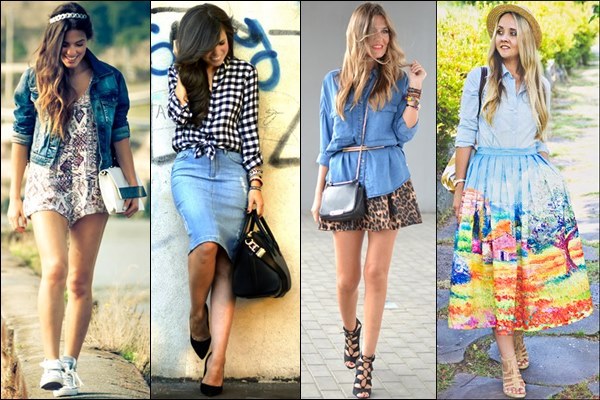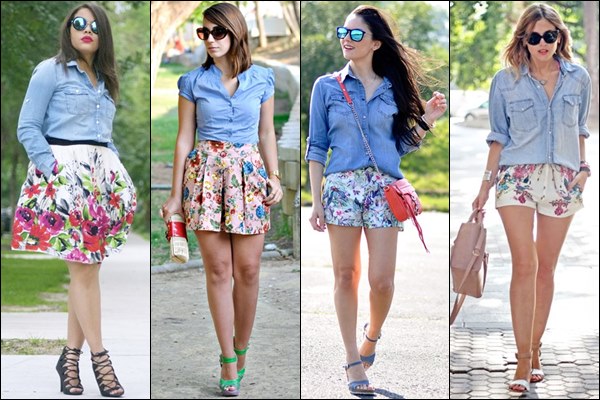 Fashion Style Ideas: chicisimo.com (Click each picture at chicisimo to get details of the outfit or to visit the blogger's site).