For the past several years, leggings are a major must-have to every woman's wardrobe. It's a fashion staple of the '80s era that has made their way back in a variety of solid colors and prints, made of almost any fabric that can be found. But yet, for some women, leggings are never a style option that so many of them have no idea what's appropriate when it comes to coverage, thickness, and the basic how-to's.
Not everyone understands that leggings must be strategically paired with other clothing and shoes, and that how to wear leggings top to toe will definitely make all the difference between looking chic versus looking like a fashion throwback. Most importantly, your rear should be covered at all times when wearing leggings, therefore aim for a silhouette that looks big over small, as well keep in mind that your ensemble should be as monochromatic as possible for an elongating look.
Tops and shirts
For sure, not all tops work with leggings, and for the best proportions, wear only roomy tops or shirts that don't fall beyond the middle of your thighs. Go for the-high-trend sheer tops or chic tanks and pair them with flattering accessories to enhance a younger, rocky or romantic look.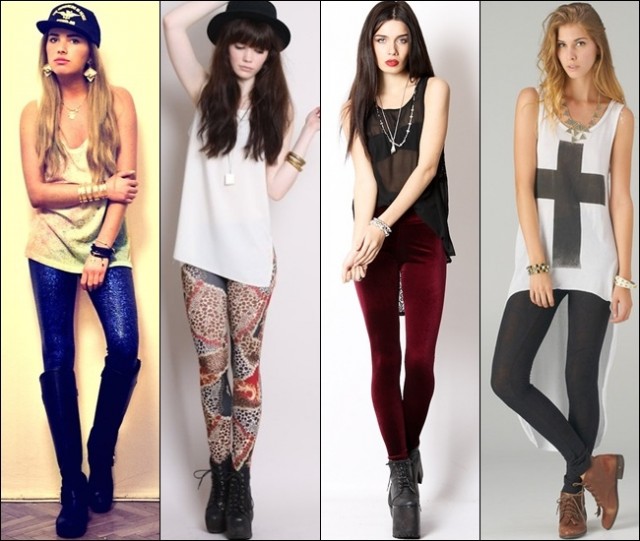 However, petite women should take care when wearing leggings with a roomy top. Ensure the length of your shirt is proportioned for shorter torso so that it doesn't look like you're wearing a dress over leggings instead of a shirt. On the other hand, tall women should also select their tops with care. Make sure you wear a top that comes down far enough so that your rear isn't exposed.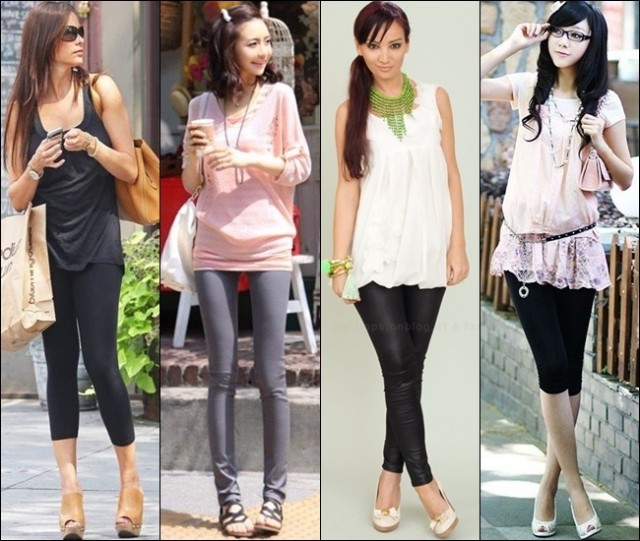 Tunics
Everyone agree that the tunic-and-leggings look is essentially a casual look. Pair your leggings with a tunic that comes down past your hips and rear, plus, you may combine leggings with a cinched-waist robe or belt to mark the waist. The key is to look balanced – a roomy tunic with fitted leggings. As long as the length of the top reaches your thigh, then you're dressed to venture out in public. As for layer and lengthen, if you want to wear a boxy T-shirt or oversized sweater, layer a long tank underneath that covers the back and most of the front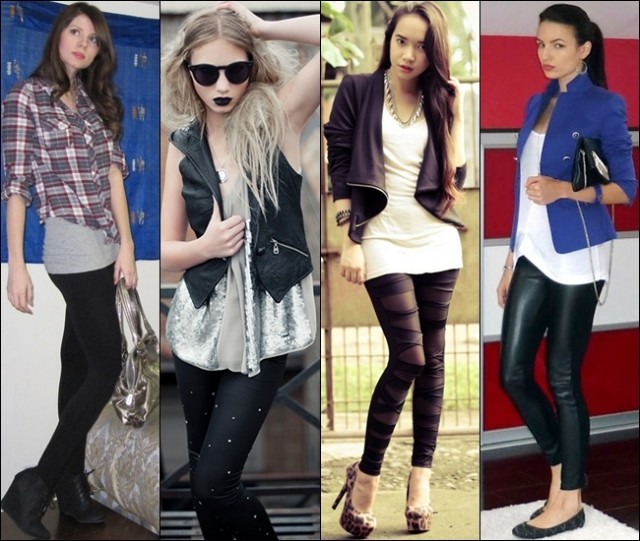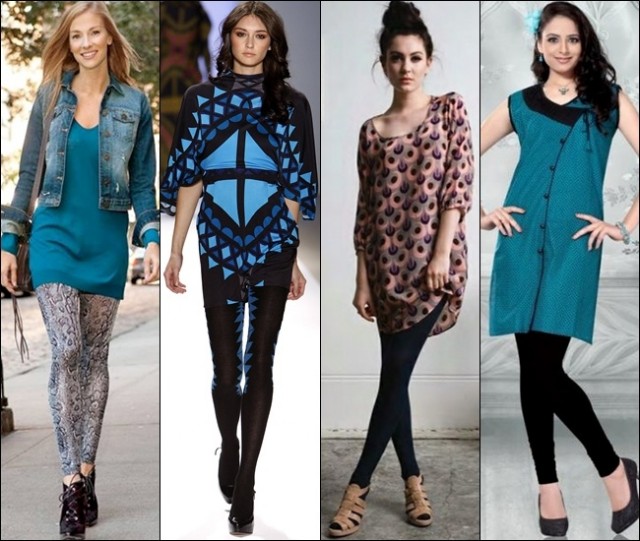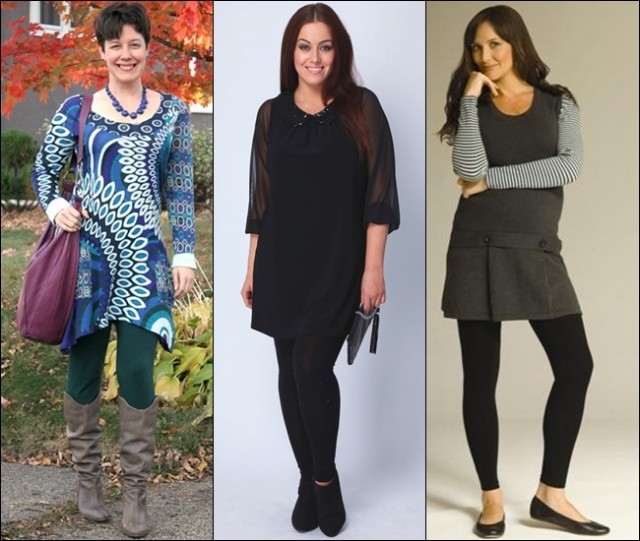 Dresses, skirts, and shorts
Leggings also work with bohemian fashions or billowy, casual dresses. Opt for close-fitting dresses and skirts that are fall at or above your knees. As well, to have a younger and trendier look, you can have fun with colored and patterned leggings paired with mini dress, mini skirt, or shorts with various details like ruffles, pleats, etc. Just compliment your figure and make sure that your skirt and legging combination is flattering to your shape. Lastly, there are also options of pairing leggings with long dresses to achieve some unique, romantic chic styles.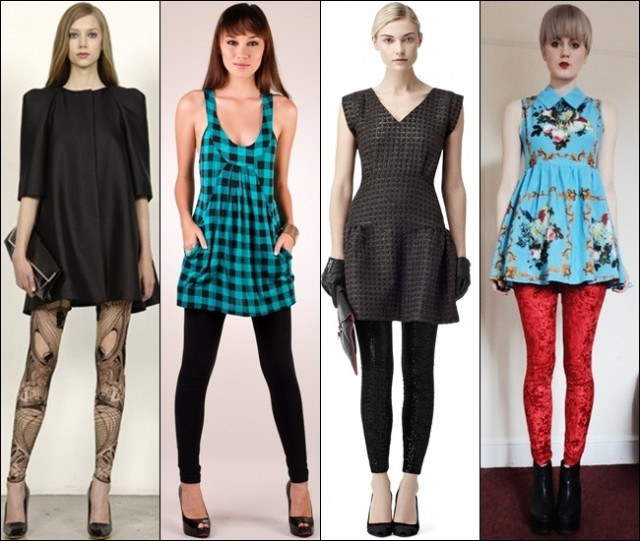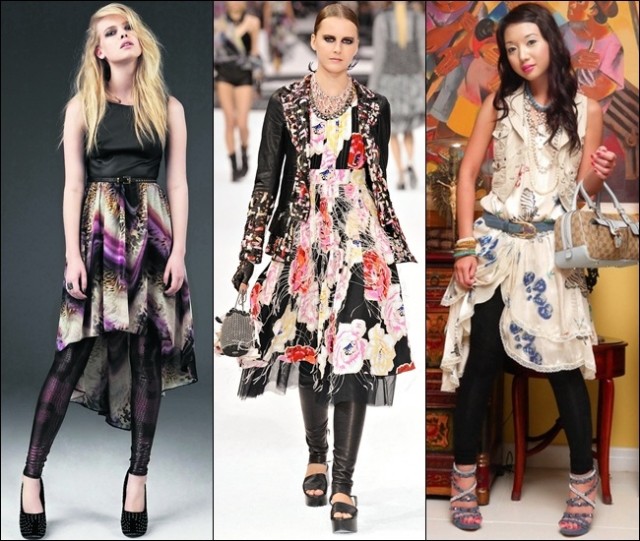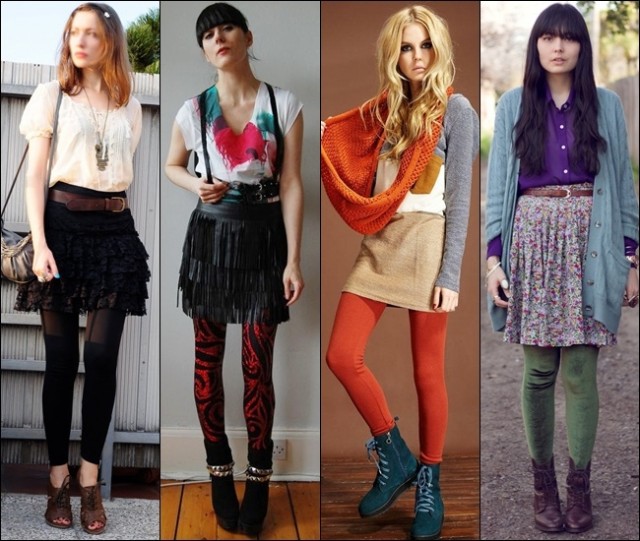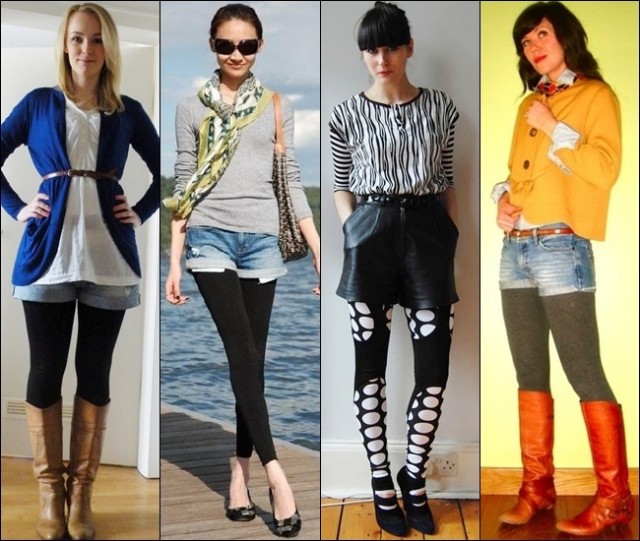 Outerwear or layered outfit
Since leggings are considered as tights more than pants, these pieces are meant to be worn as part of a layered outfit. Pairing leggings with chic outerwear will certainly elevate leggings to a whole new level of sophistication. To get more formal look, wear a tailored jacket – shrunken enough to keep the overall silhouette streamlined – over a simple shift dress and pair it with cardigans. And in order to bridge the gap between the lean bottom and the angular top, layer on looser pieces like a lightweight sweater or silky shirt.