When it comes to wardrobe staples, there's nothing classier, sexier, and more versatile than a little black dress. This LBD – a style essential introduced by Coco Chanel in the 1920s – can go a very long way. It can be transformed seamlessly time and time again – from the office to a party, from casual to dressy in various different styles – with the addition or removal of the right accessories and complementary clothing. Check out fashion tips to wear this timeless frock so that you stand out from the crowd.
Speaking of wearing an LBD, there's always a very good reason that head-to-toe black is favored by fashion insiders like editors, buyers and models. Obviously, all black is super chic. But you can do more than that with this ultimate essential piece. Depending on the occasion, the LBD comes in many styles and you can wear it several different ways whether you want to dress it up or down.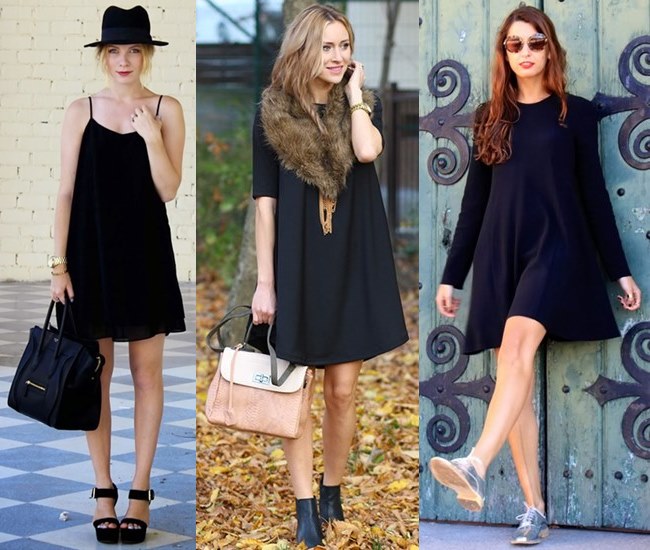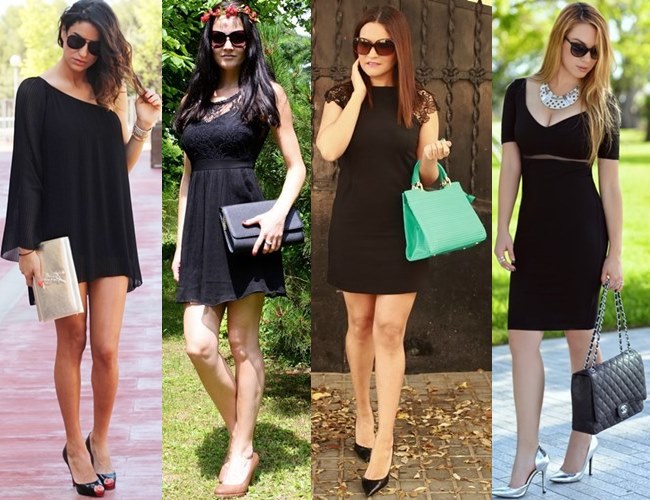 First of all, whether you are going to wear your LBD for brunch with friends, office meetings, girls' nights out, or your next hot date, although you can don the exact same dress for all different occasions, you probably still need to pick the right dress for the right occasion. LBD with spaghetti straps or short or long sleeves, sheath dress, bodycon, fit and flare, or shift dress, obviously not all little black dresses are equal. Depending on the fabric, designer, detail and price some dresses have more style and suitability than others
LBD for daywear parties, lunches, and events, for example, should be more tailored and dressier in a good-quality material than casual LBD, while evening wear LBD for parties usually features luxe details and glamorous fabrics. Dresses for summer come in lighter fabrics than those for winter, while LBD for office wear should be in classic, simple, and sleek silhouette.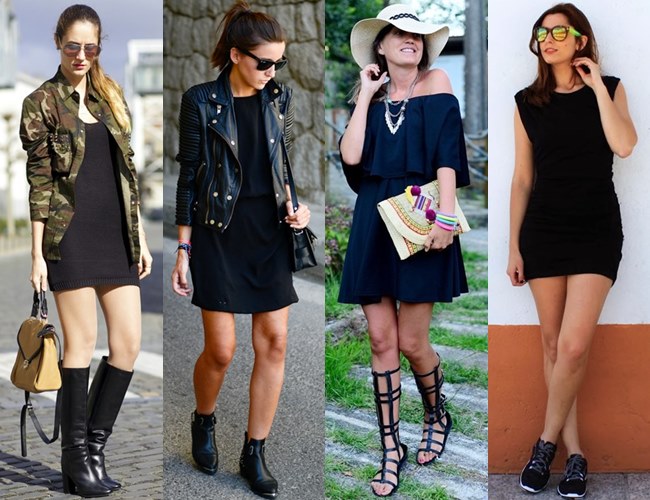 By pairing the dress with the right accent pieces, a LBD can appear differently from one style to another. Grab your military coat for sporting that military style or add a biker jacket and ankle booties to transform the dress into a chick rocky look. Flat gladiator boots is great to give a little touch of boho effect, while sneakers create a sportier and more casual outfit.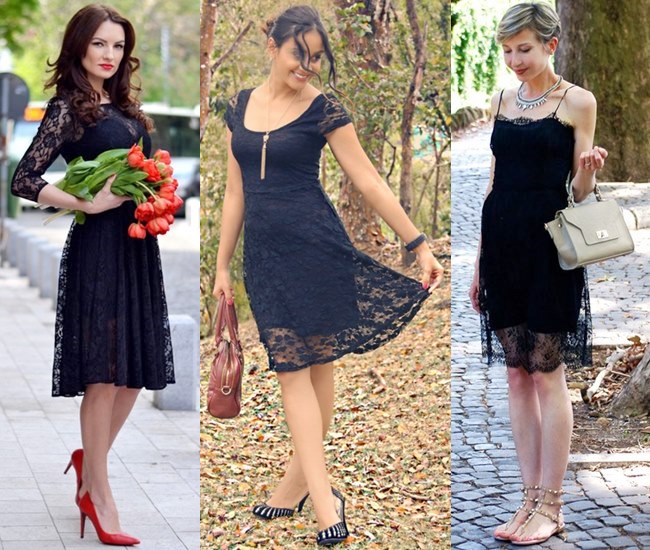 As for fabrics, some fabrics could give a different look into the dress, sateen or lace for instance give more romantic and feminine touch to the entire look, while jersey appears more casual. Just do the fun by mixing and matching some wardrobe items into the dress. Don't forget to keep everything in balance.
There are several ways to dress a little black dress down and up. Outerwear, layers, jewelries, tights, gloves, scarves, belt, different types of footwear, all are great to create a fantastic combo with it. Check out some options below: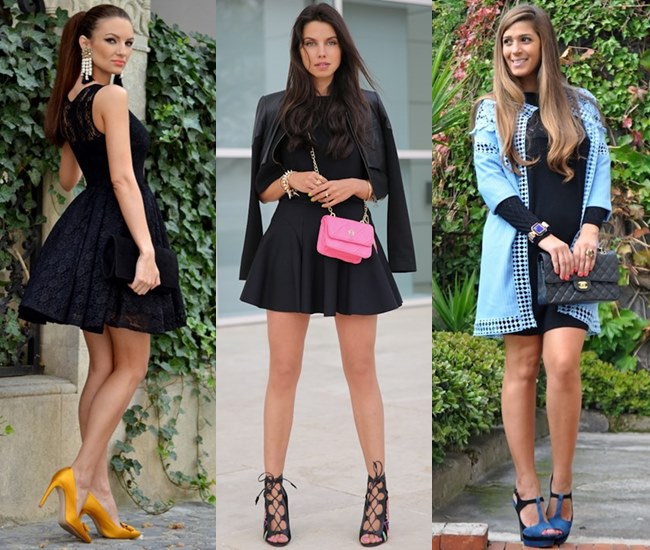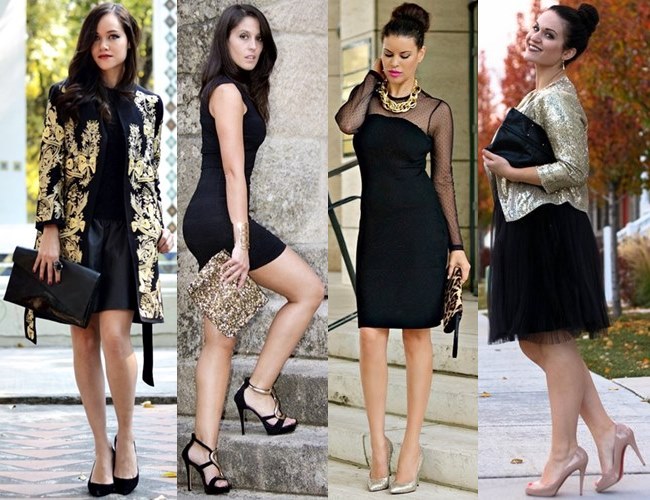 Put a simple – but highly effective – pop of color to your little black dress by adding striking neon accessory like shoes, bag, or outerwear. Or, try a metallic gold or silver pop of color to create that sparkling, luxe statement into the look.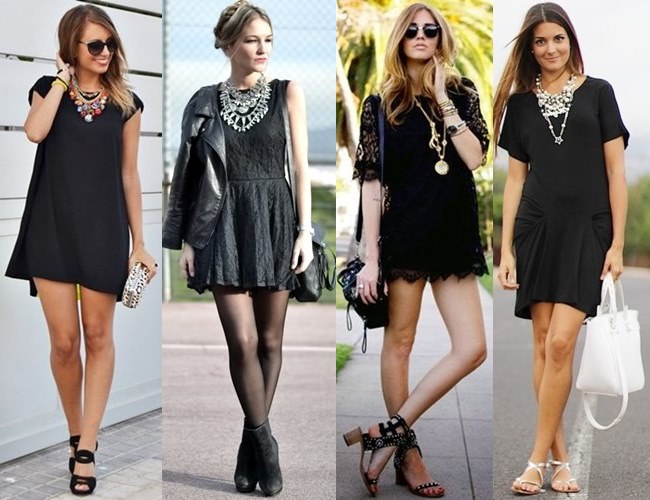 Let your accessories do the talking when you wear a statement jewelry piece with a little black dress. If you're in the possession of statement necklaces and brooches, use the dark backdrop to let the piece strikes their best. But do remember to keep everything in balance. If you wear a big statement necklace, be sure to keep other accessories to a minimum to let the necklace take center stage. Or, you may as well add an embellished detachable collar to any of the high-neck or cowl neck dresses you own.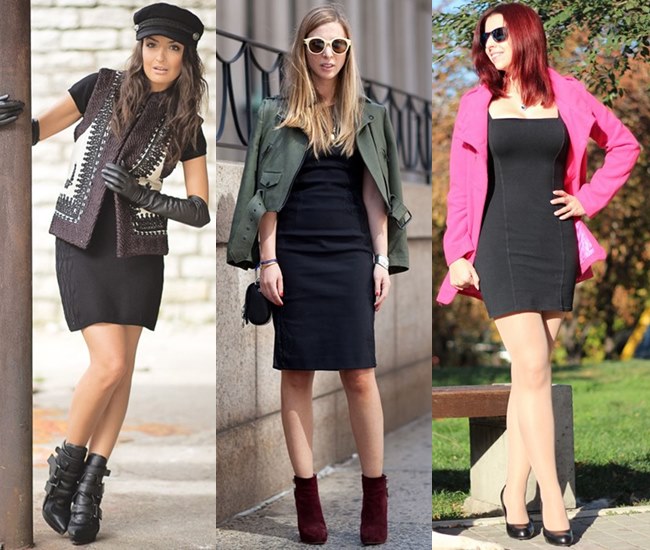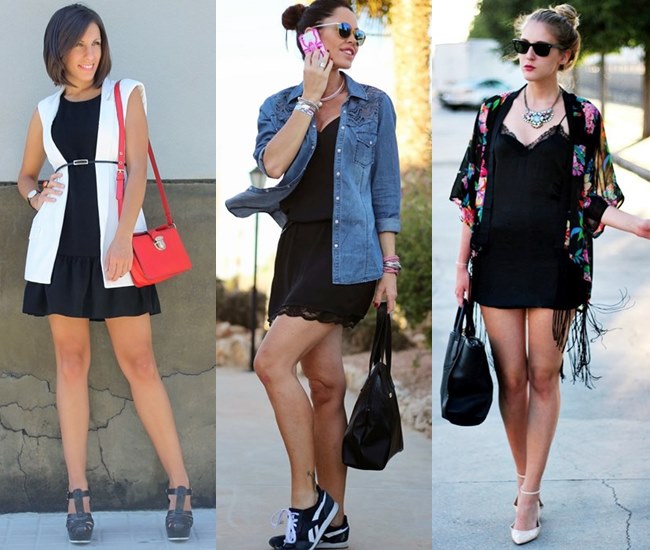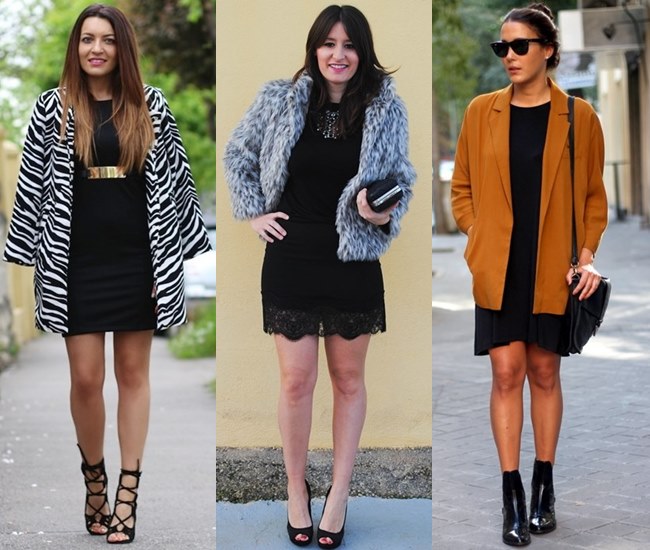 A little black dress can easily be taken from day to evening, from casual to dressy, from classic to edgy, with some simple changes in how it is accessorized. Different types of layer and outerwear such as cardigan, denim shirt, vest, jacket, blazer, or coat, can do all the work to create different looks for different occasions. Wear a belt to create an hourglass figure, or add gloves at daytime for an edgier look.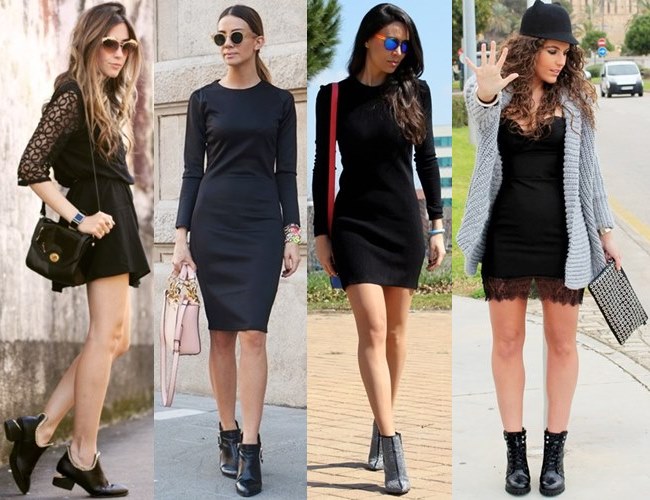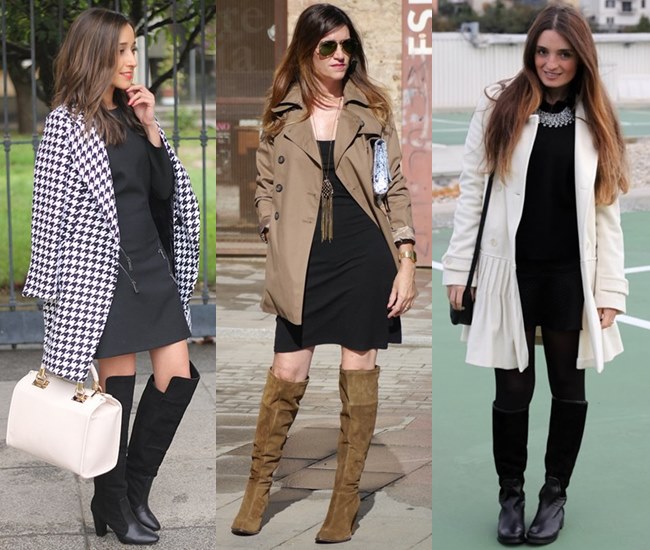 Choose the right shoes with yours. Sometimes, you can just glam up your LBD without piling on accessories – pump up your 'do instead. Dressing up or dressing down the little black dress with shoes is a significant part of the look because the shoes can provide contrasting color or style to the dress.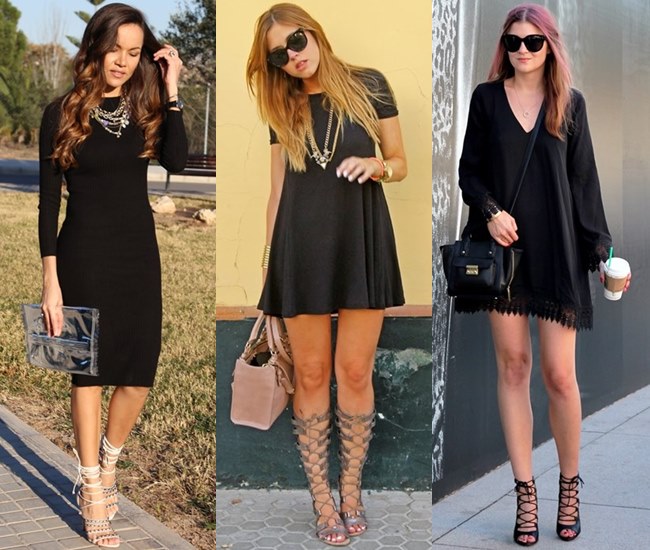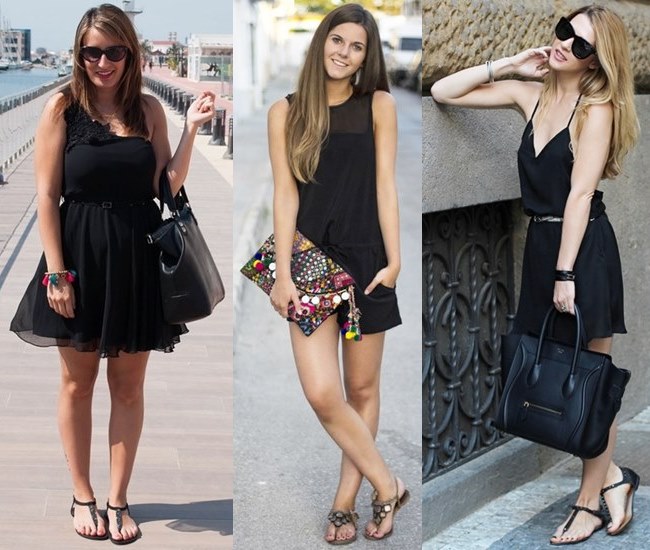 Classic evening shoes will go well with dressy black dress for a cocktail party. Dressy ballerina flats look great to create that girly look, ankle boots for a bolder statement, or sandals for a relaxed, summer-y style. Basically, shoes worn with little black dress are a feature piece and people's eyes will be drawn to them with your black dress backdrop. For example, dressy shoes instantly create a festive appearance, while the casual ones bring a more laid-back style, etc.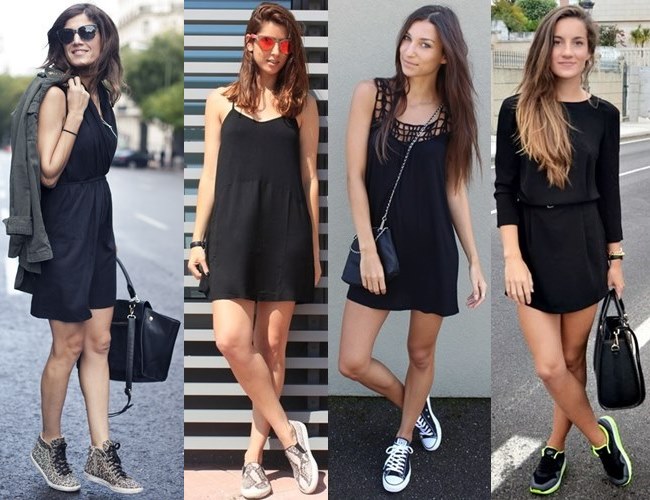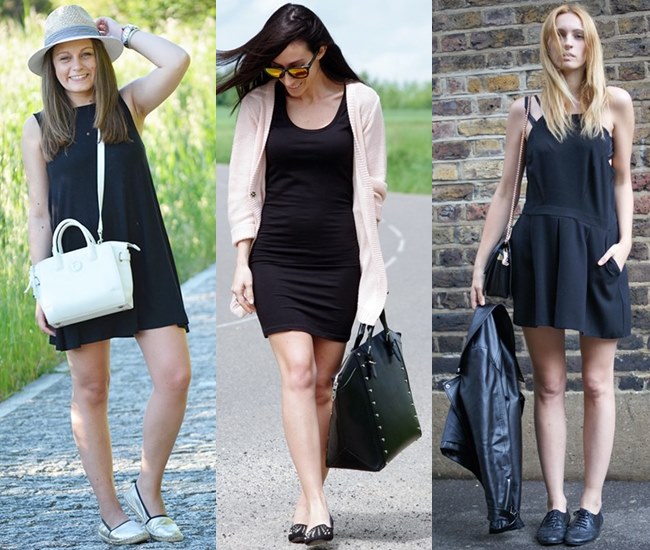 Finally, depending on the season the little black dress can also be styled on various different ways. Check out some style inspirations of LBD from summer to winter.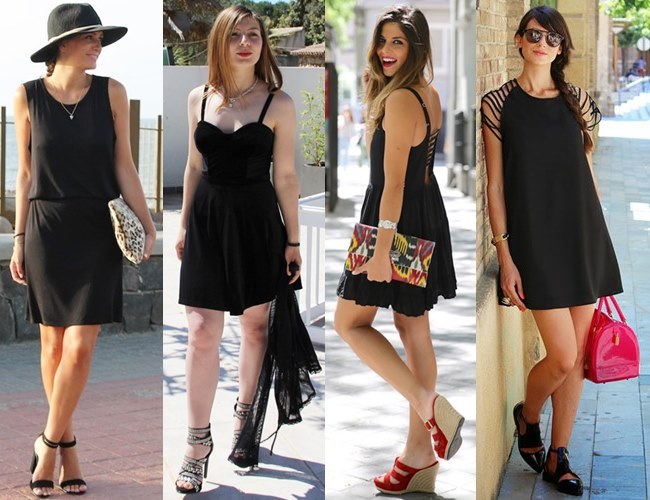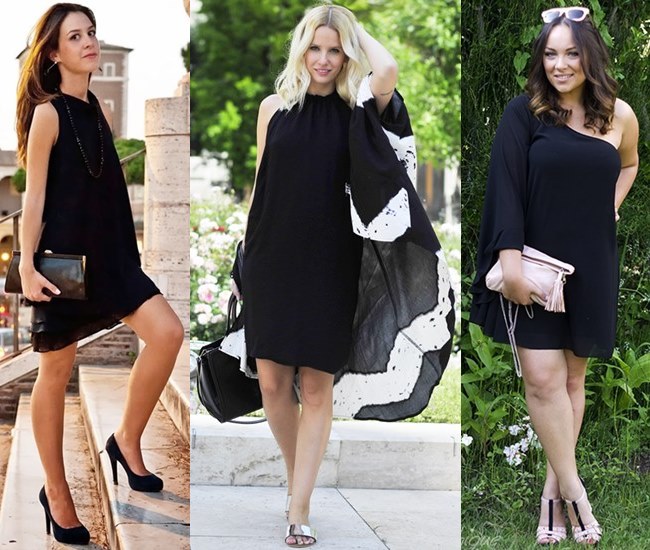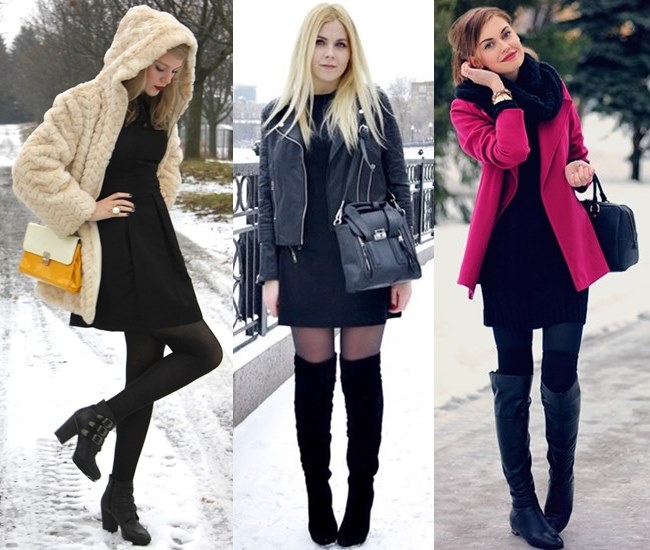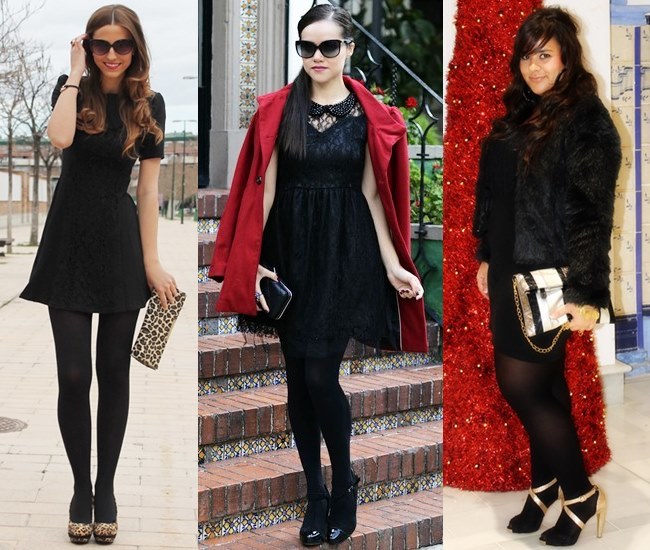 Picture source: chicisimo.com (Click each picture at chicisimo to get details of the outfit or to visit the blogger's site)