Looking hot and extremely fabulous, an American plus size model, Candice Huffine, fronts for the new campaign of Violeta by MANGO's very first swimsuit collection for Summer 2015. In this sultry advertisement that back-set with Mediterranean influences and exotic contrasts, Candice stuns in Marrakech with a bronzed tan and slicked back hairstyle, as she showcases several lines of stylish plus size swimsuit and beachwear, starting from one-pieces to bikinis, from cover-ups to casual wear.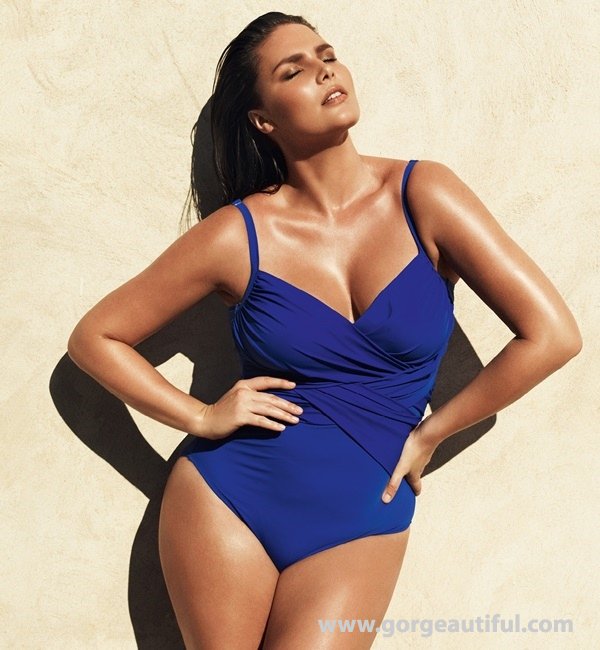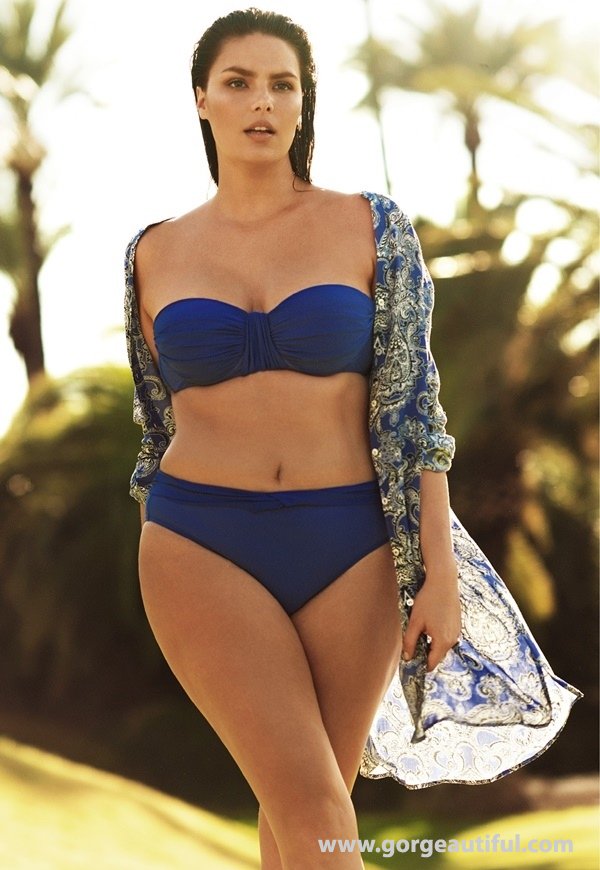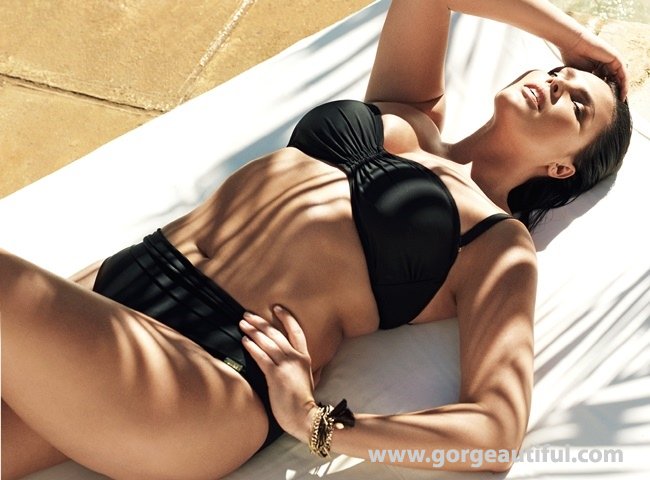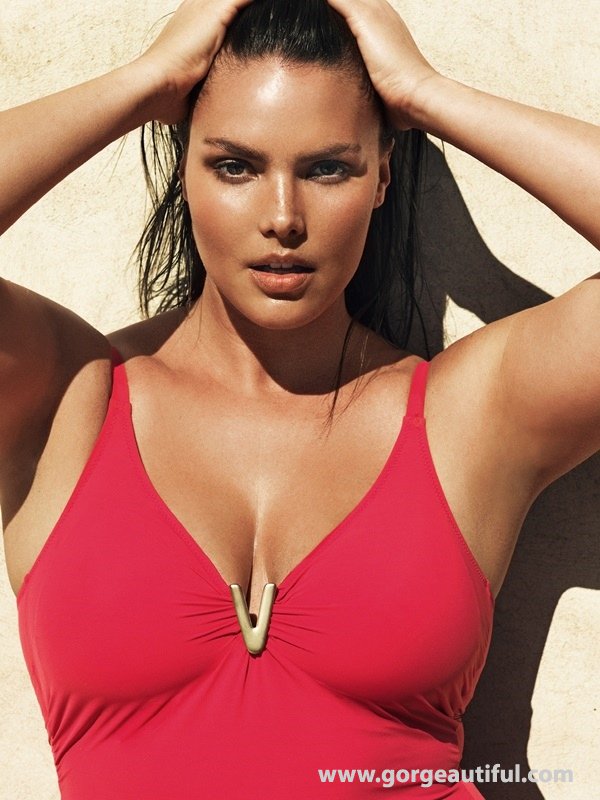 Over 15 styles have been perfectly translated into two distinct trends in the collection, which are paisley and baroque prints for an ethnic Mediterranean looks, and several bright jewel tones such as turquoise, emerald green, fuchsia, cobalt, and coral tones for adding the exotic contrasts. Not to mention, with ruched or draped panel, embroidered bead appliqué, trim openwork and other glam and intriguing details, all elements are featured to give more relaxed yet sensational touch while enjoying indoor pool time as well as outdoor beach holidays of the season.
Besides swimsuit in various cuts and designs, the brand also offers kaftans, cover-ups, tunics, blousons and accessories, along with a range of casual wear including jumpsuit, great fitted jacket, knit cardigan and many other breathtaking pieces, either presented in fresh, vivid tones, or in classic black color palette, combined with multicolor lines defined by captivating paisley, baroque, and ethnic prints.To give a touch of glamour, several lines of full-body swimwear in provocative V-neck silhouette appears with metallic adornments, appliques, and small studs, while daring bikini lines are proposed with halter-neck and bandeau top bikini, detailed with comfy foam cups and draped panel at the center. One key look of this collection is the sensuous draped wrap, deep V-neck swimsuit in coral red featuring night gown-inspired wrap and drape detailing with V-shaped hardware in gold finished tone embellished at the center to accentuate a more thought-provoking mood during the pool time.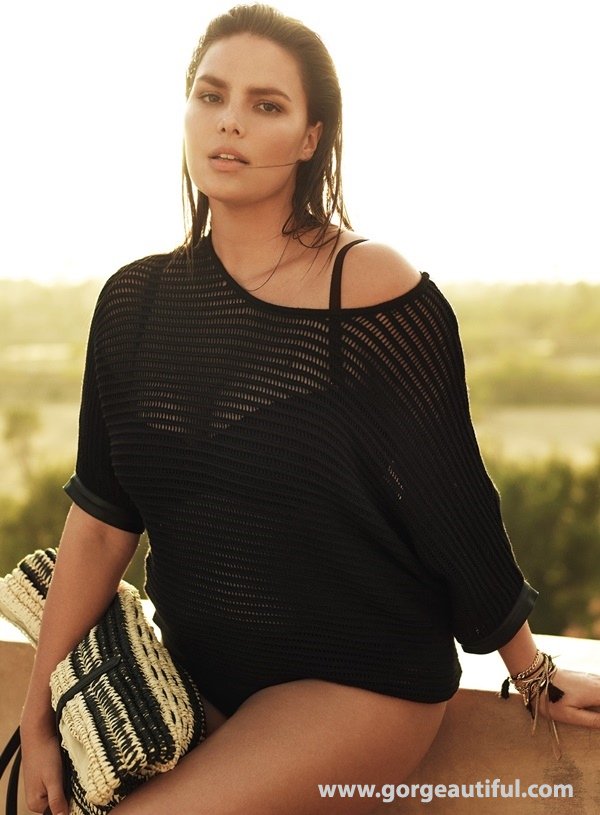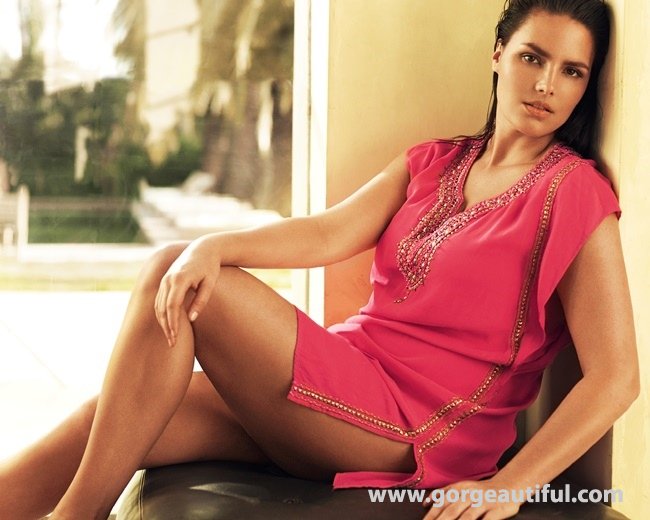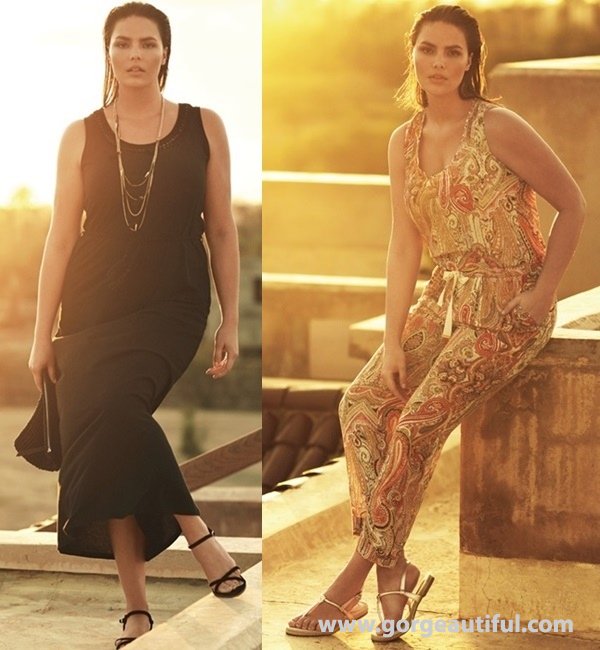 To complete the variety of this collection, Violeta by MANGO has also designed kaftans with cap sleeves and embroidered metal beads detail, sleeveless braided trim dresses, printed tunics with sequins, a striking trim crewneck sweater in black cotton fabric with faux leather insert, and even embroidered cover-ups in gauzy, cotton blends. While for more relaxed vibe, there's option of a paisley print long jumpsuit in lightweight viscose fabric to enhance a perfect relaxed elegance while wearing it on any occasions of your daily style.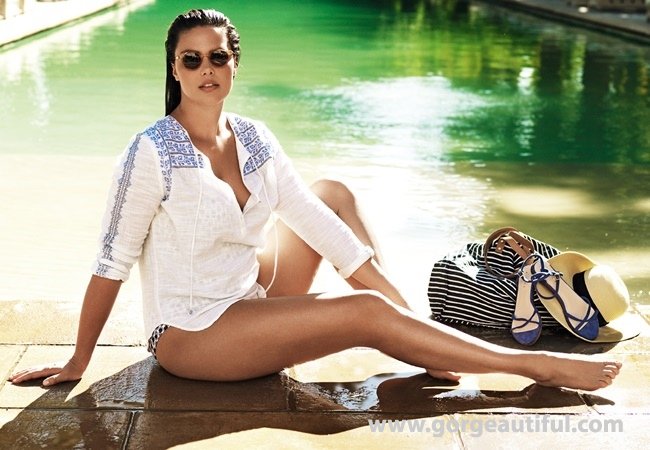 Last but not least, similarly to the clothing options offered in this collection, variety of chic accessories such as raffia clutch bags, spartan sandals with touches of gold, espadrilles, straw hats and linen bags in natural tones comes to create endless possibilities for sophisticated mix-and-matching with this collection.