Presenting the new curvy collection for this season, Violeta by Mango Spring Summer 2016 lineups are all about the comfort in a modern look. From breezy maxi dresses to casual denim and colorful prints, with a little splash of 70s style, it's easy to get excited for the spring season with these designs. And with all neutral shades and simplicity the label offers, we are certainly grateful for all that the designers do and when it comes to making us feel youthful, Mango certainly does succeed, on many levels.
This season is truly about feeling comfortably stylish with pieces you are wearing. The most enjoyable collection to peruse, particularly during the chilly months, is by far these spring selections, where there is a good balance between showing skin and wearing layers, the focus often placed on cutoffs and half sleeves, long skirts and cardigans, etc. Here, in the collection, the designers want you to wear clothing that fits you, that you feel good in and that allow you the comforts of the day.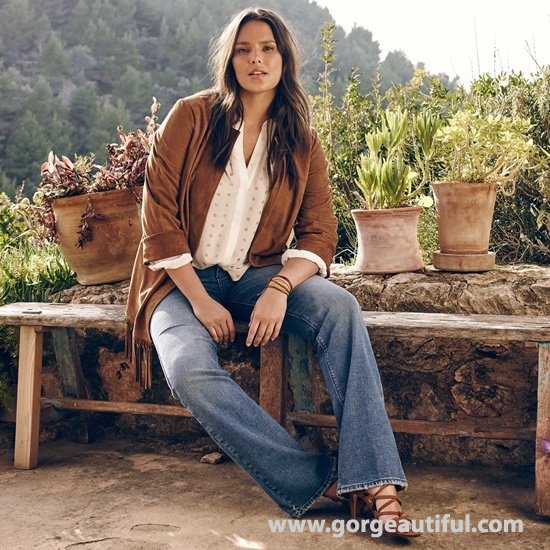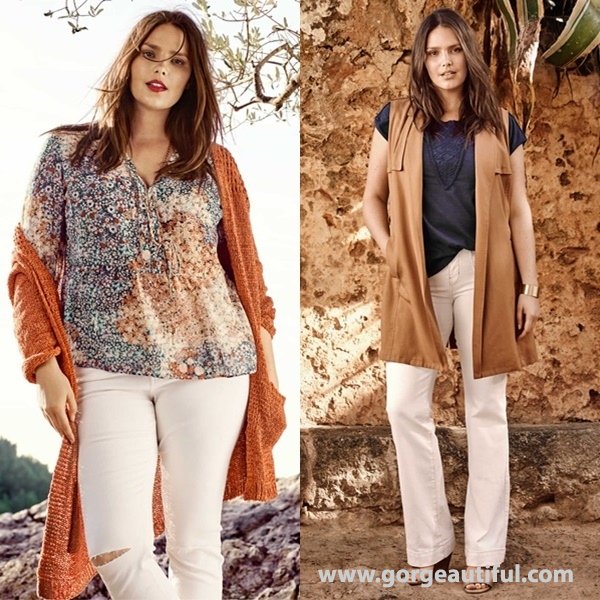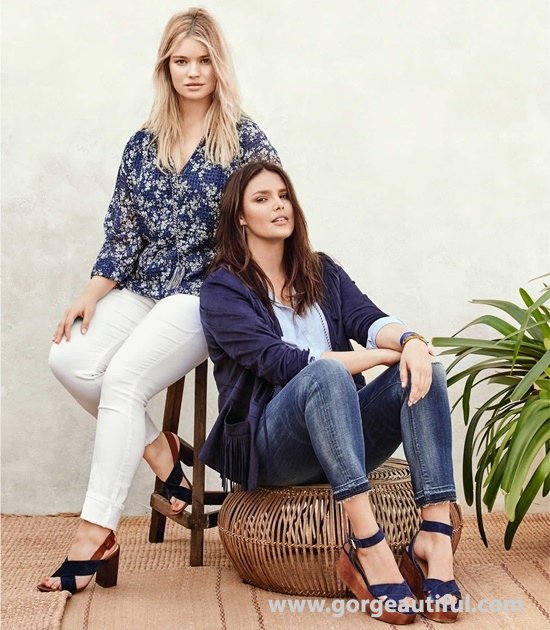 Fronted by two gorgeous plus size models, Candice Huffine and Tara Lynn, the images were captured on location in Mallorca by photographer Sergi Pons as the models show off their comfy layers, including long jackets and sleeveless vests which were worn over light-weight chiffon blouse and stark white trousers, skinnies, as well as flares, while the footwear comes in relaxed heeled sandals and wedges.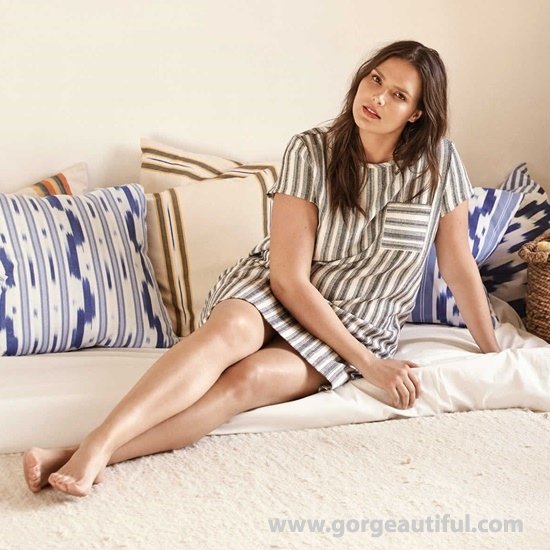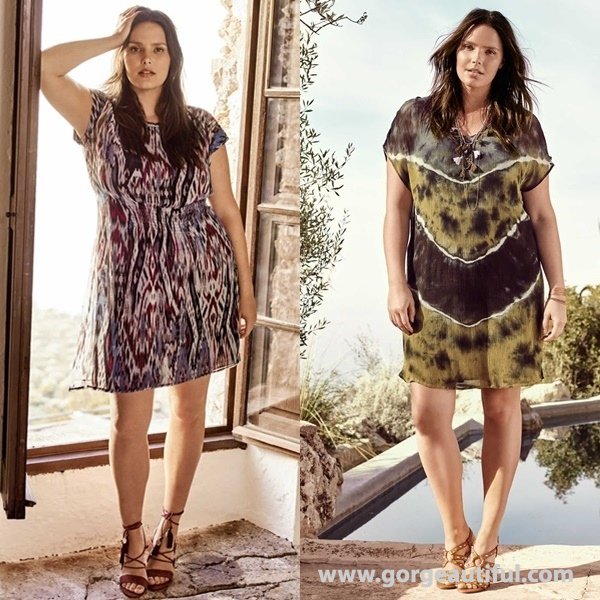 As for the label's dress collection, alongside its cool and breezy long dresses in adorable light orange and brown, there are also floral and soft ethnic prints as well as striped dresses meant for a day out shopping and we definitely love them dearly. It is not that the collection offers anything ethereal, overtly sexy or what most curvaceous ladies cannot easily find out there, but that it offers a youthful, comfortable and all around spring-perfect lineup that will have the wearer feeling as beautiful as they look.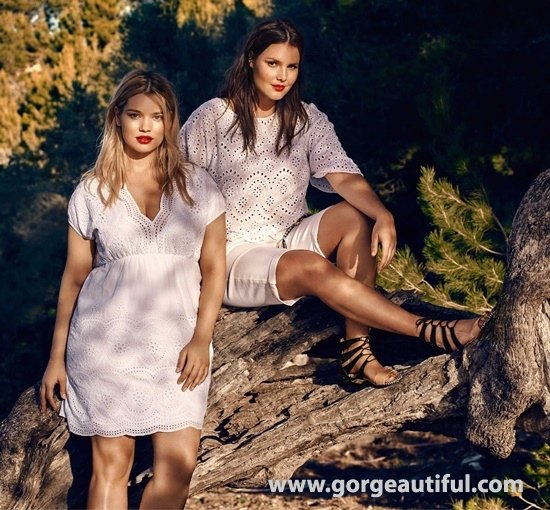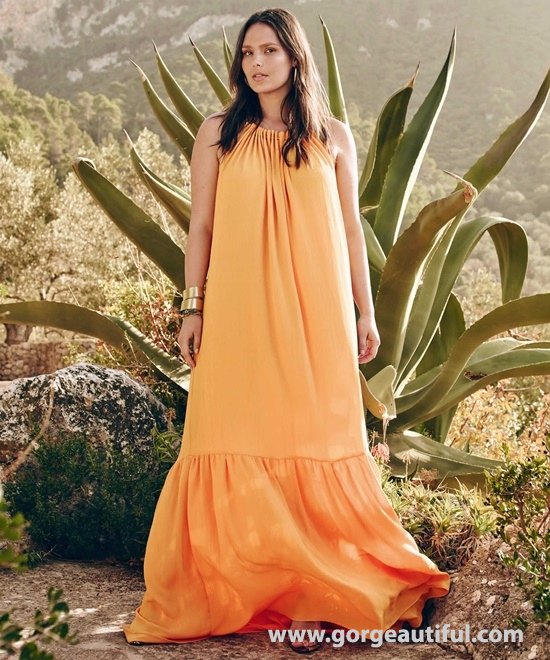 All in all, with no intense colors or anything that would capture much attention, the offerings are meant for the right audience, coming in lovely color tone of mustard, camel, white and burnt orange. Beside stripes, floral and ethnic prints, there are also color blocking techniques and interesting combinations that literally take our breaths away. Plus, there is also denim among the mix in the form of skirts worn with tunic tops, alongside culottes, miniskirts and other garments that create the whole of the ensemble.