Being a label that is all about luxury and comfort for everyday life, known with its iconic shearling winter boots for women, the Australian brand, UGG has launched its new arrivals for the upcoming Fall Winter 2014, consisting number of classic and exclusive selections in variety of colors and prints. Not to mention, although it's not the new arrivals of UGG, the American fashion label, Victoria's Secret also features number of its fancy UGG boots, worth investing to keep your feet warm and stylish for the next cold season.
Reflecting on the rise of UGG boots in the mid-2000s, several classic designs are offered for the next season, including timeless leather tall boots – whether it's heeled or flats – that features some vintage details like buckle and strap, as well as a range of crafted ankle booties evoking modern style. So find your inspirational boots for the cold months here, and be the shiny one in the crowd.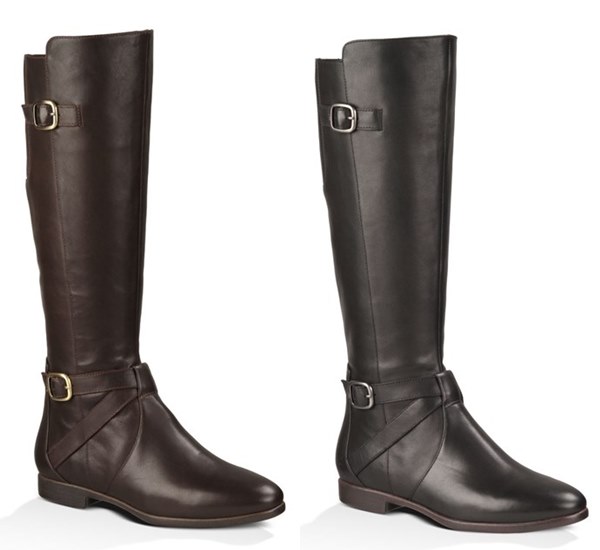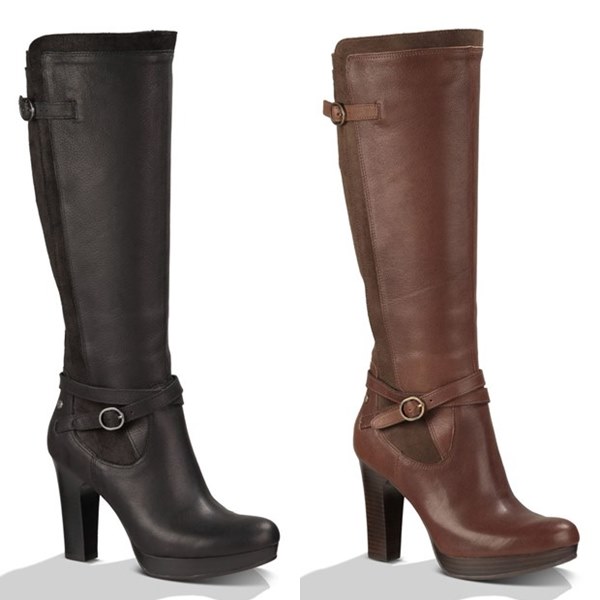 Timeless knee highs are a women's boot collection must have. For the season, UGG comes with beautiful, high-quality knee high boots including those feminine heeled silhouettes that feature comfortable stacked leather-wrapped heels or rubber wedges, and those with flat rubber boots that are fit for the modern equestrienne. There are also some offerings that come with sophisticated details such as fur cuff, decorative whipstitch, strap, metal buckle, and wool lining.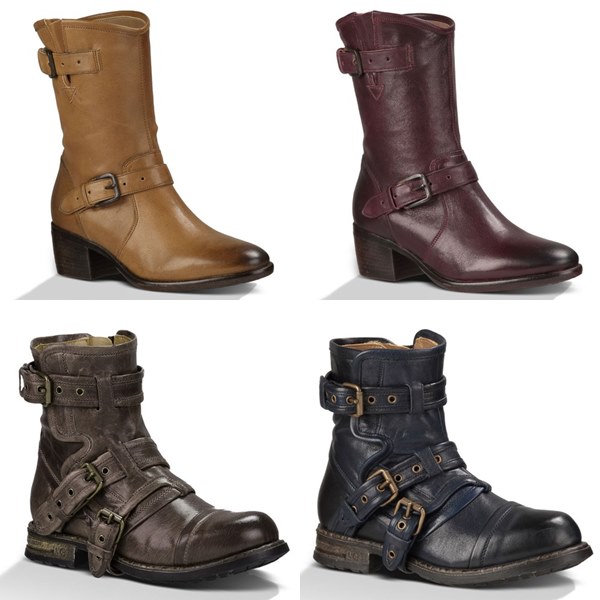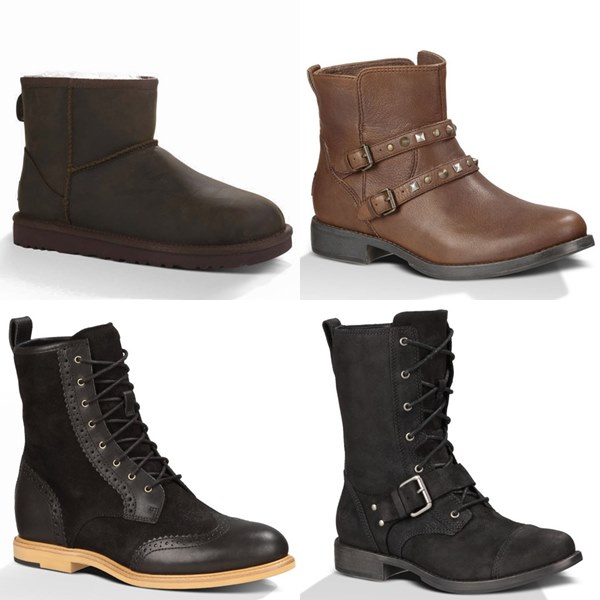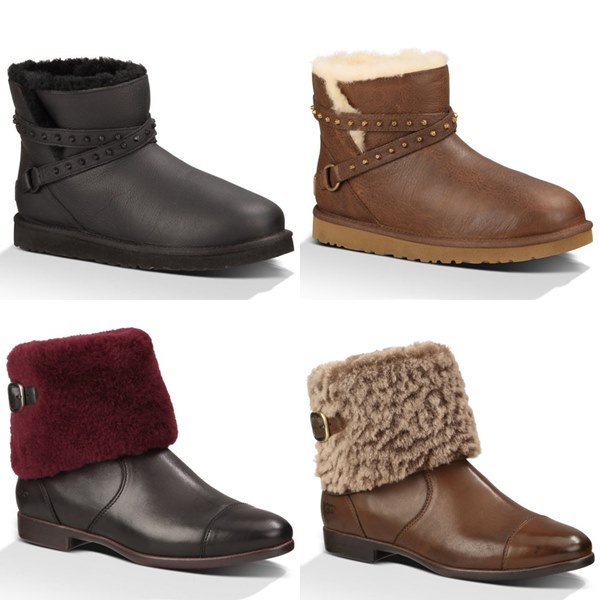 For the ankle booties, the new arrivals feature various designs of shearling boots and classic booties – whether it's flatted or heeled, embodying sporty or feminine silhouettes – all are perfectly created with the finest elements of European craftsmanship and attention to detail in modern styling. From rocker-chic selections for the true style savant, to vintage-inspired harness boots for the true arbiter of taste, to classic military combat boots to suit your ensemble needs, to sophisticated, feminine style for a trendy and comfort of everyday wearing.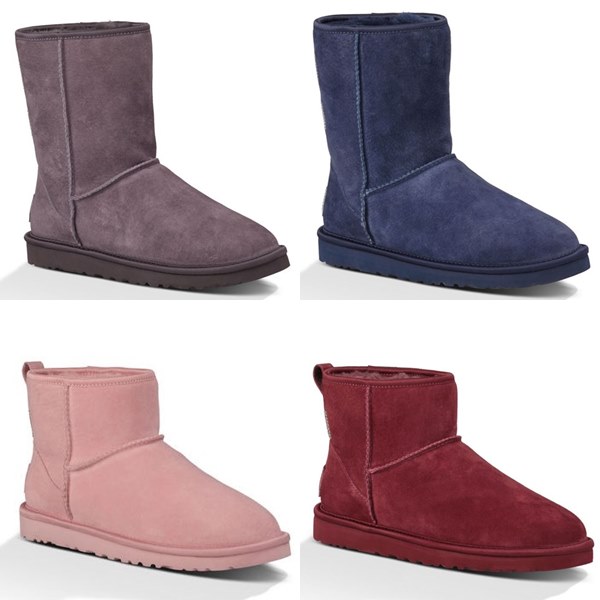 As for the iconic UGG heritage shearling boots, new selections are showcased in classic and new prints – including the animal prints – crafted in light, flexible outsole, stylish detailing, and luxurious materials.
Finally, as the brand is plugging away at diversifying its brand, besides its best quality luxurious boots, UGG new arrivals also comes with other products of footwear such as flats and slippers, as well as handbags.
Now take a look at other UGG boots collection presented by Victoria's Secret featuring pieces in trendier colors, details and prints such as classic shearling boots with girly shades of pink, fuchsia, and purple, those that gets dipped in all-over sequins for a major moment of sparkle, and selection that goes wild with leopard spots.
UGG® Australia – Victoria's Secret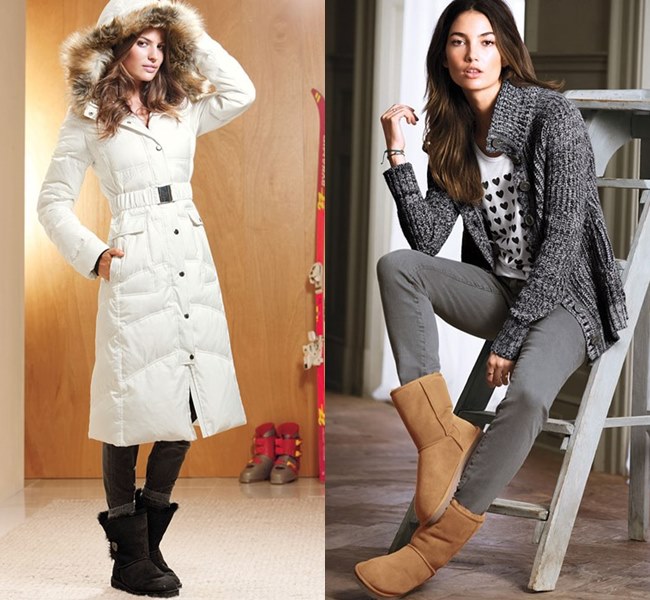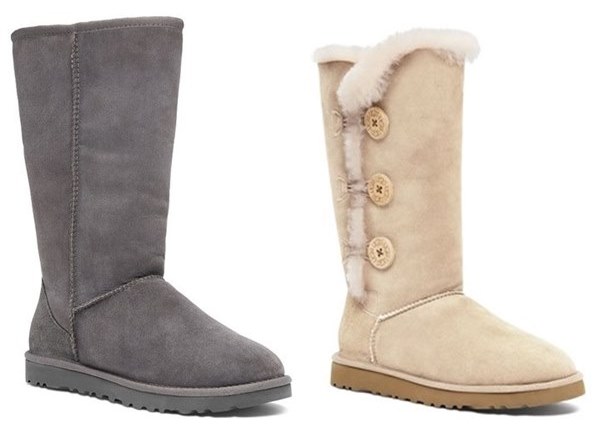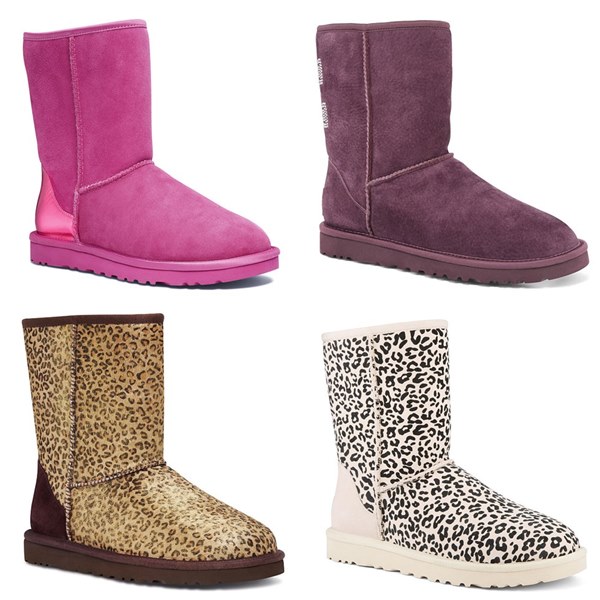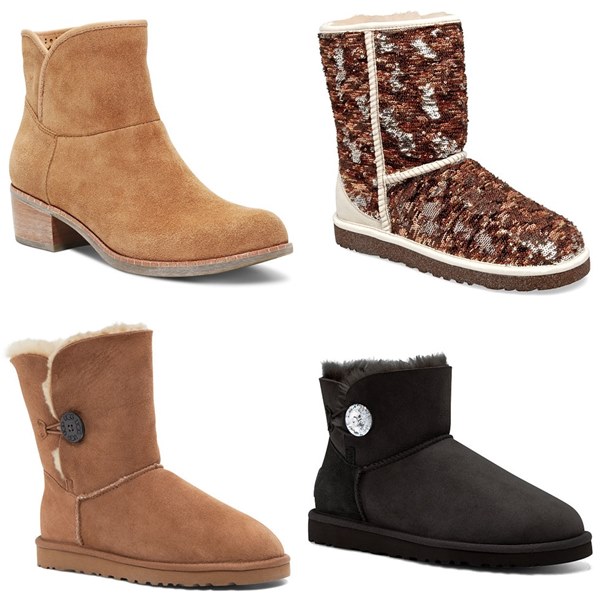 UGG Boots Street Style Fashion Outfit Ideas
With so many designs, colors, and styles of UGG boots to choose from, the outfit possibilities are endless. Check out at different style inspirations for you to pull off your favorite pair of UGG boots.