Inspired by the impossible love story between "The Surfer and the Mermaid", Triya's Spring Summer 2016 Swimwear runway show was presented on Sao Paulo Fashion Week (SPFW). The show was both colorful and vibrant, and showed the innovative working of materials through embroideries to create a graphic look, while luxury and glams were felt through neoprene and the use of a very thin microfiber, just like the second skin. So, regardless of how the love story ends, we are in love with these pieces.
Throughout this collection, again and again Creative Director, Isabela Fruguiele, delivers the edgy feels of Brazilian swimwear, as she combined sporty and feminine vibe in a range of bikinis, two pieces, and bodysuits. The love story between "The Surfer and the Mermaid" was well executed resembling the two characters that unlikely to meet each other – he's on the waves while she's in a magical underwater world – depicting sporty meets feminism through the fashion of Brazilian root.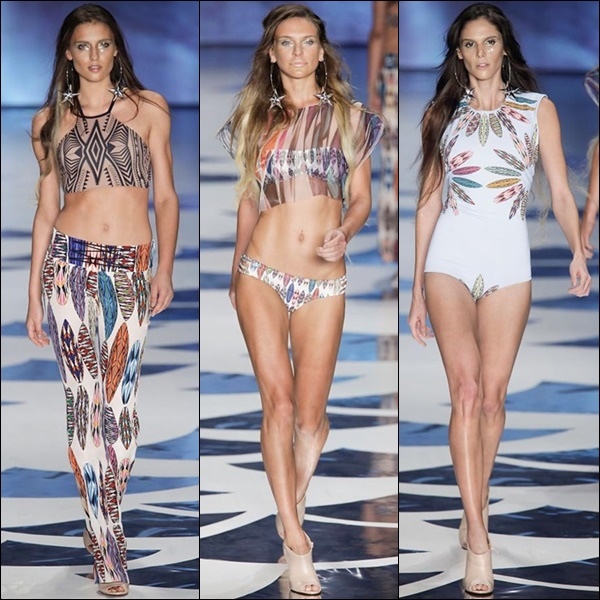 The patterns of surf board were seen through fun and interesting ethic graphic effect in edgy vibrant hues, which all were beautifully put on several line-ups of sporty surfing-styled swimwear, from two pieces with variety styles of top – including crop tops, long sleeves, and halters – to bodysuits that built for real athletes to swim in and surf in.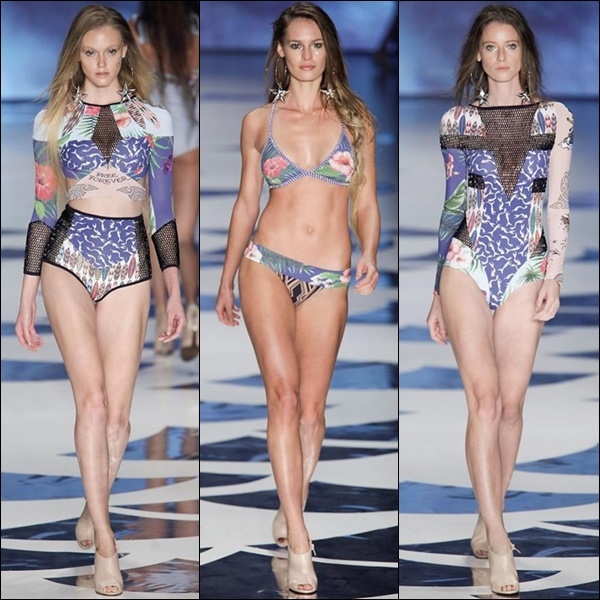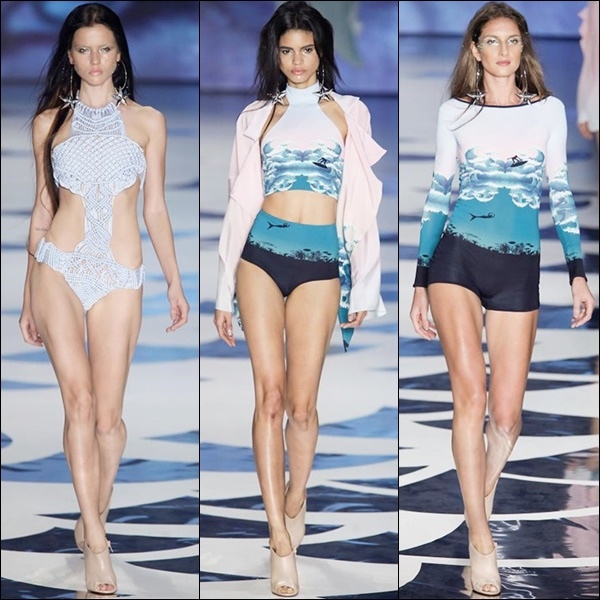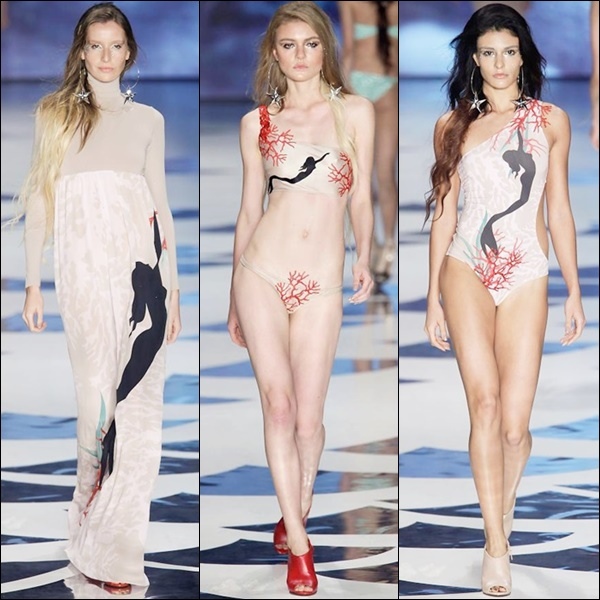 As for the beautiful mermaid character, such romantic vibe of blooming florals came alongside a few proposals with prints featuring the mermaid swimming underwater in a girly subdued pink color. Not to mention, one of the most beautiful selections was also the printed blue numbers that showed cool and sporty mismatch between the surfer on the waves and the mermaid under the sea, while the sexy numbers in nude skin colors were shown with dramatic prints mimicking the surfer's tattoos.