Life as a plus size woman with wide calves can sometimes be tricky and little bit hard, especially when it comes to shopping for wide calf boots, which a few of you might have been asking, "Where can I find wide calf boots?". For those beautiful curvy ladies who are still struggling to find boots that are wide enough for this season-savvy fall and winter style, check out list of these thirteen recommended stores that you can shop for your fabulously full calves, while still promising you such fashion perfection.
Most of these stores offer stylish and trendy boots that fits properly to women with full calves, whether you are opting for heeled or flat, for dressing up or down. Not to mention, some of them even provide range of boots with calf width up to EEEE fitting and shoe sizes up to 13 US size. Here's the list:
1. AVENUE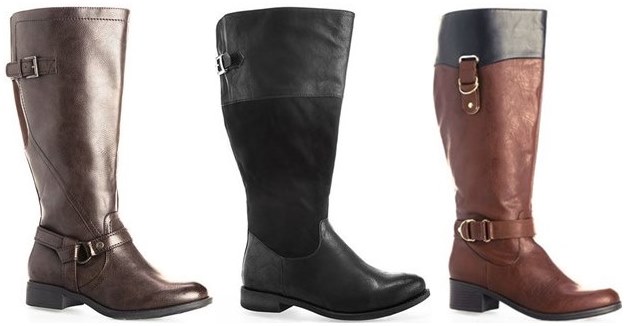 Good in affordable price point equally worth it with the quality of materials – just what you would expect from a less expensive pair of boots – is probably one reason why Avenue boots are always recommended. The range of designs and styles are probably basic and very simple, but Avenue does a great job in offering wide calf boots every year, more affordable in comparison to department stores. Also, although stores are sometimes sold out in some of the more popular sizes, Avenue almost always has the stock online.
2. DUO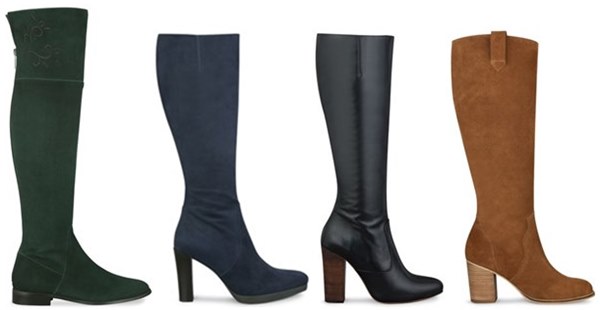 What I love about the selection of boots proposed in this website is that DUO offers super sleek, catwalk-inspired collection of wide calf boots, perfectly handcrafted in the finest Italian leathers. The label delivers wide calf boots up to a 19" calf width and shoes sizes up to a 12 US size. You will find options of super-elegant suede and leather boots in glamorous touch here, along with trends, tips, and fashions with free shipping over $250
3. EVANS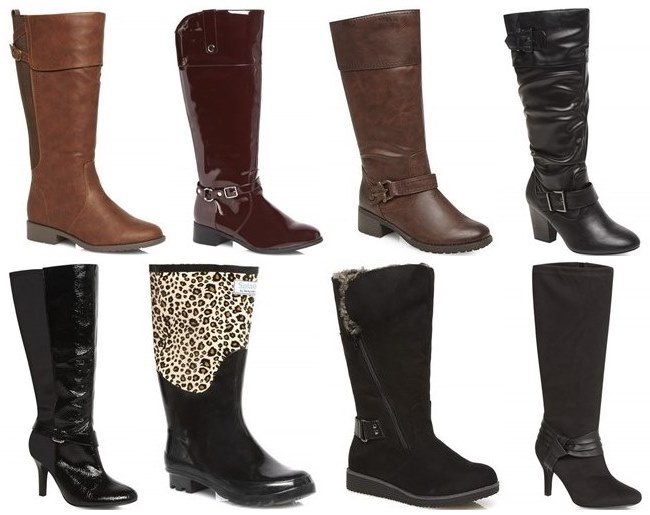 Available in size 6-12, Evans offers variety designs of wide fitting boots. The collection features a range of heel heights and styles – from ankle booties to over-the-knee boots to wellingtons – along with arrangement of wide calf boots up to around EEE fit (extra wide – 19 inch calf) with some bigger and smaller than that. All of their boots adapt to the shape of costumer's calf featuring different grades of stretchability to get the perfect fit.
4. JESSICA LONDON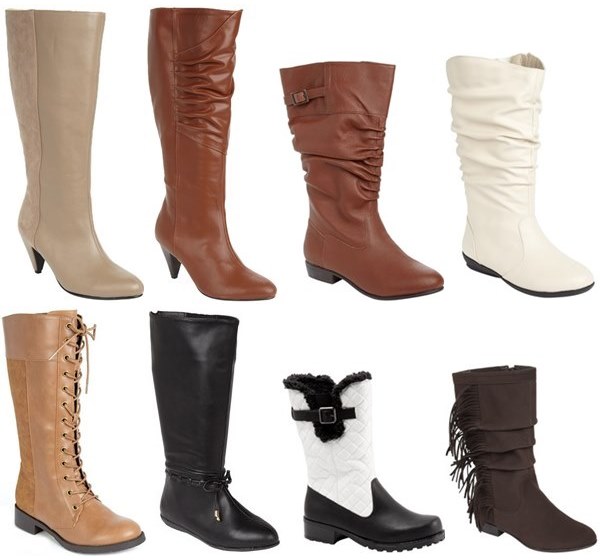 Perfect for any fall or winter outfit, Jessica London carries stylish and comfortable boots made specifically for wide calves. Available in size 5-13 with calf width increases from 14" to 20″, the store delivers range of boots in color options as well as materials and styles. From classic to trendy, you can find different types of wide calf boots including slouchy, biker, cowboy, and shearling boots. You basically can choose whatever classic styles that flatter you through this site.
5. LANE BRYANT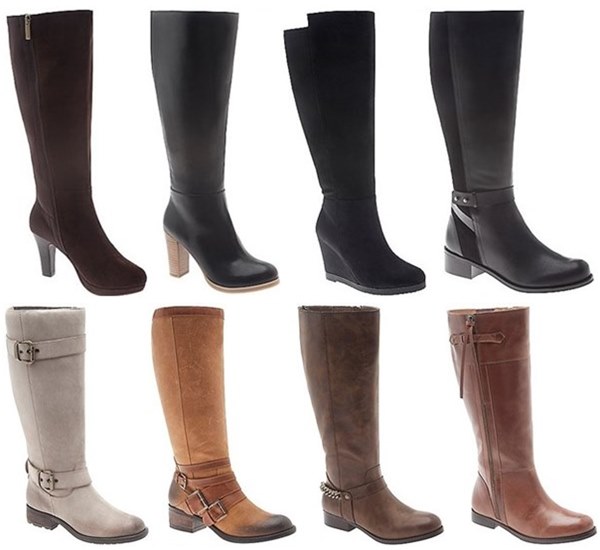 What I like about Lane Bryant is that it is a headed store for the luxe lane of plus size fashion. Their wide calf boots offers classic and fancy silhouette which some are made from real leather. Lane Bryant boots generally go up to a size 13 and their boots fit a 17 inch shaft (size E calf width). But, since most of the boots have an elastic panel, they usually can accommodate one or two more inches.
6. LONG TALL SALLY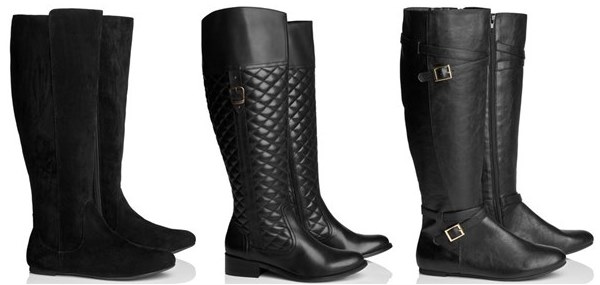 Although the site does not provide many varieties of design and selection, this is actually a perfect place to find boots for women with large feet. They generally stock shoe sizes 11 – 15, as well they also have multiple options for women with wide calves (up to around 17 inch – size E calf width)
7. MAURICES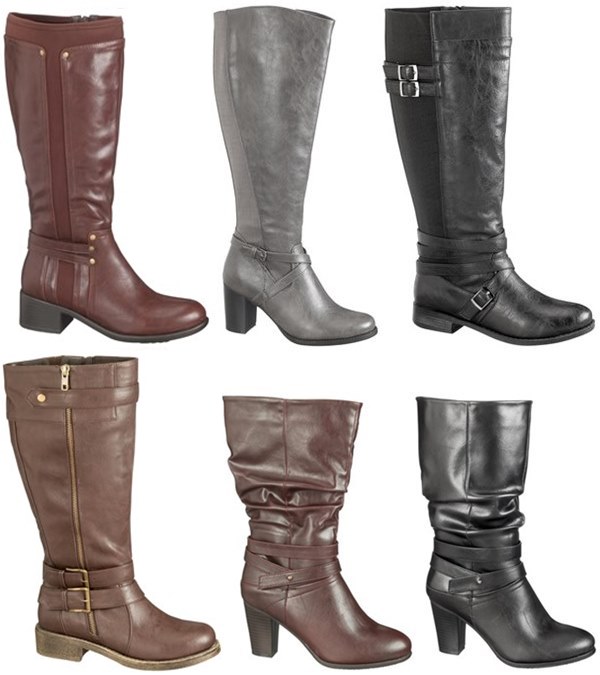 For those who are looking for a budget friendly boots, Maurices can be an option – although there are not so many choices of style and design available. Coming up in size 6-11, most of Maurices' boots are under $60 with calf width sizing up to 17 inch circumference around top. Plus, since they come in lower price tag, you would probably want to check the quality details of the boot.
8. NORDSTROM
Being one of the most popular sites for all women in all body shape – including plus size women – it's not surprising that Nordstrom also carries wide calf boots with a decent range among its boots collection. The selections are up to sizes 13 in various brands and various fits, fashion forward options are available to create the perfect look for you. Do remember that because Nordstrom carries a lot of different retailers and the boot circumference will differ from brand to brand, you will want to look at the individual description for each shoe. All wide calf boots are not created equally.
9. ONE STOP PLUS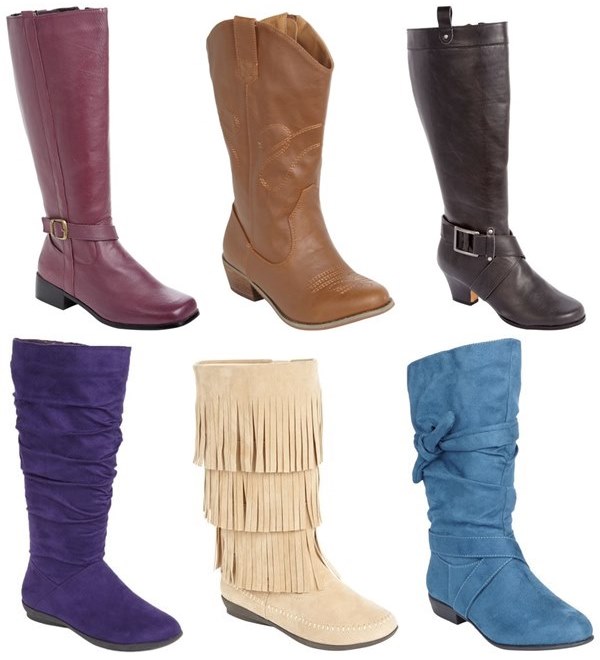 Mostly available in size 6-13, One Stop Plus is also one most popular plus size retailer that carries the latest boots that cater to the EEE or 17 inch width calf, in various designs of stylish boots, from casual to dressy, from flats to heeled ones, chic ankle booties, mid-calf boots, and the knee options. It also delivers choices of colors and fabrics, as well as boots with detailing such as fringe, fur, buckle, strap, lace-up, and studs.
10. PENNINGTONS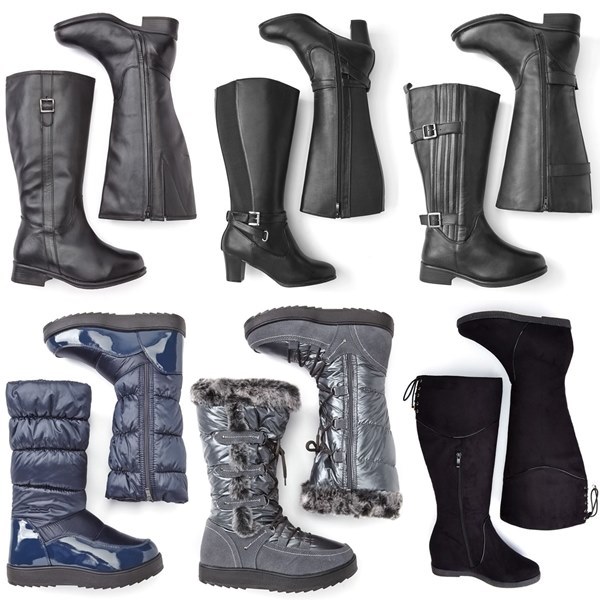 Not only that the store carters number of classic wide calf riding boots, Pennington's, a Canadian plus-size store also delivers wide-width winter boots made with a warm and soft parka fabric with a thick rubber sole and a zipper closure at sides for an easy fit – while another one features faux-fur detail, a lace-up front. Available in size 7-11 and 18.5″ calves, the collection will sure keep you stay warm and stylish.
11. SIMPLY BE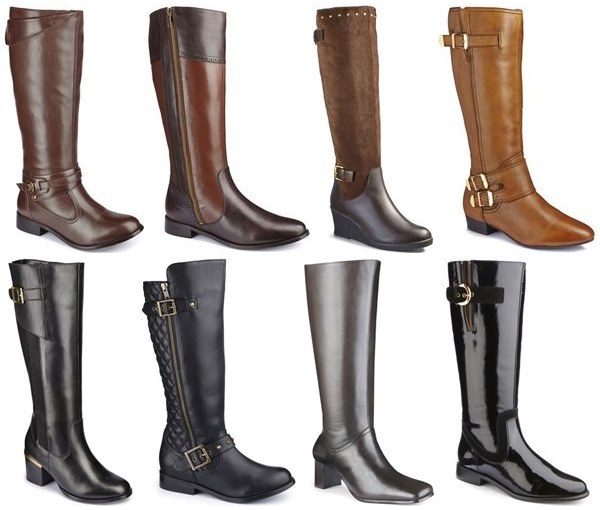 Simply Be is like heaven for all curvy ladies who look for dozens and dozens different styles of plus size fashion. As for their wide calf boot selections, plenty options – colors, designs, and styles – is key here as the UK site has lots of wide calf boot in different sizes and widths, even for women with EEEEE (24" fit – extra wide) width calf. Their newly launched range is definitely worth checking out.
12. TORRID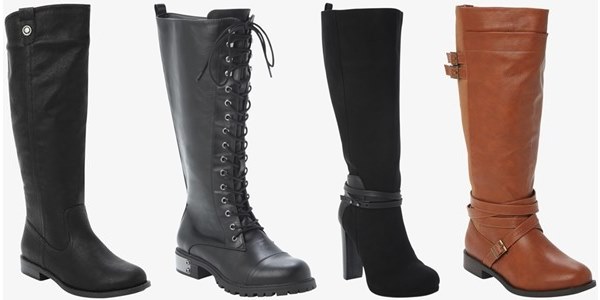 Not every store offers a variety of fully thigh-high (over-the-knee) boots for plus size women, but Torrid does carries those striking boots, including lace-up Oxford style knee-boots that are not so many retailers has it. The good thing about Torrid is that you will find edgy options, bold cuts, and playful options for you to jazz-up your trendy outfit. The store goes up to a size 13 in shoes and there are also wider widths – up to 20" shaft
13. WIDEWIDTHS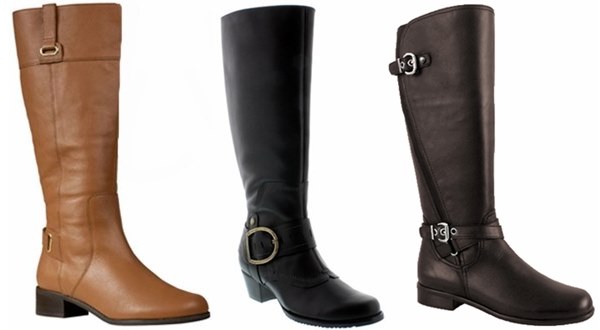 A few of plus size women might not know this site, but surprisingly, Widewidth does carries plenty options of wide calf boots with a range of size up to 13 and calf size of 20" or higher in selected sizes. The site also offers variety of styles from classic to trendy boots, from casual to dressy ones, along with a good fitting guide on how to choose the right boots.