Whenever there is a special occasion for us to show up, we immediately start thinking about what to wear. No matter what type of this special occasion is, night on the town, that special date, the party of all parties and any special evening in between – even for the upcoming Valentine's Day, the plus size boutique, Eloquii, proposes their fabulous selections of party dress for Spring Summer 2017, which extremely in tune with all of the upcoming warmer season's edgiest trends we're looking forward to wearing.
Featuring some new arrivals and a few pieces from the latest proposal, the New York based plus size boutique exudes classic and elegance, with party-perfect options varying from super fresh statement staples, such as the sequin stripe dress, to more sophisticated proposals, like the velvet off the shoulder gown, meant to really make anyone standout like a ruby at any formal invitation. All of Eloquii best dress list are already available online at eloquii.com.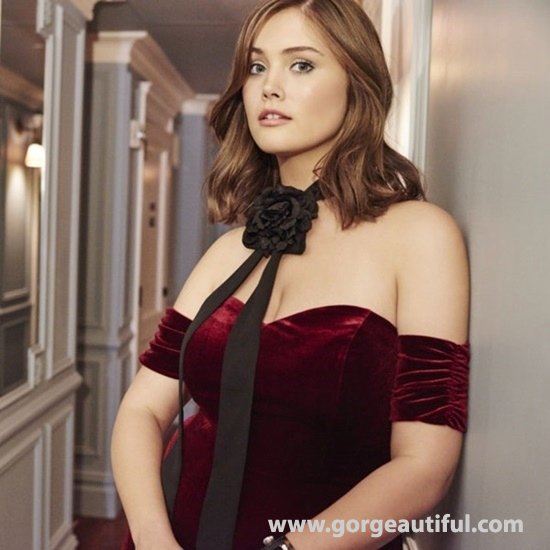 Velvet Off the Shoulder Gown – ELOQUII
For the selections of long gown, there are three stunning options that can take your look into head-turning territory with dramatic lush velvets, cool laser cut in bright scarlet, as well as silver dream sequins to add drama, which all of them will take you to some glamorous black tie reception and, if the party goes wild, to the dance floor as well.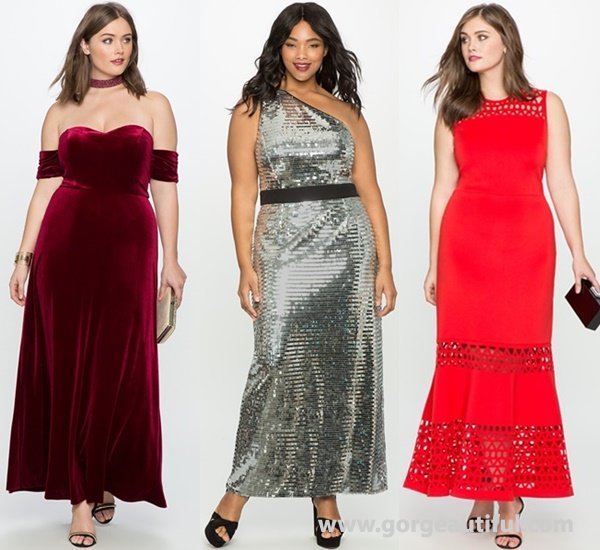 Velvet Off the Shoulder Gown – $169.90 / One Shoulder Pailette Dress – $189.90 / Laser Cut Gown – $149.90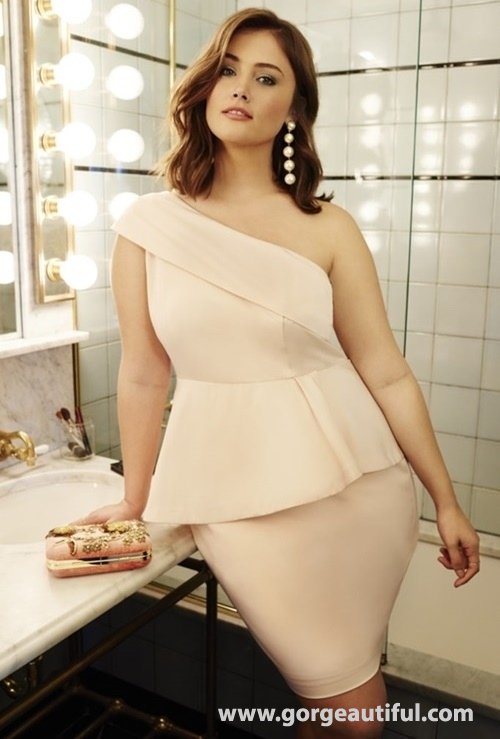 One Shoulder Peplum Dress – ELOQUII
White for spring and summer, there's something sweet and feminine about these looks, and all are undoubtedly a dress to don during the festive party season. The two cocktail dresses with flattering neckline and silhouette are ready for any afternoon party – indoor or outdoor, while the red-carpet-ready jumpsuit lets curvy ladies better embrace their personal style, especially if they often favor a breezy, yet whimsical skirt panel along the pant when it comes to party dressing.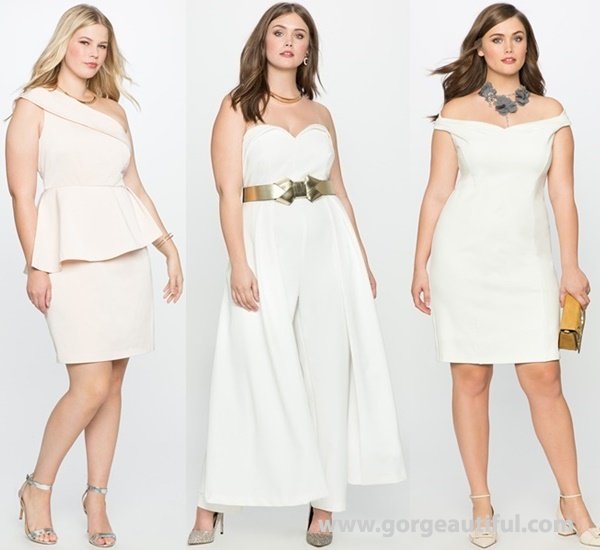 One Shoulder Peplum Dress – $149.90 / Sweetheart Neckline Jumpsuit with Skirt – $169.90 / Sweetheart Off the Shoulder Dress – $89.90
Or, you want to go for brighter color and more dramatic peplums and flares, there are choices for you to pick this season. Opt for subtle jewelries, natural makeup, and heels to complete the vibe.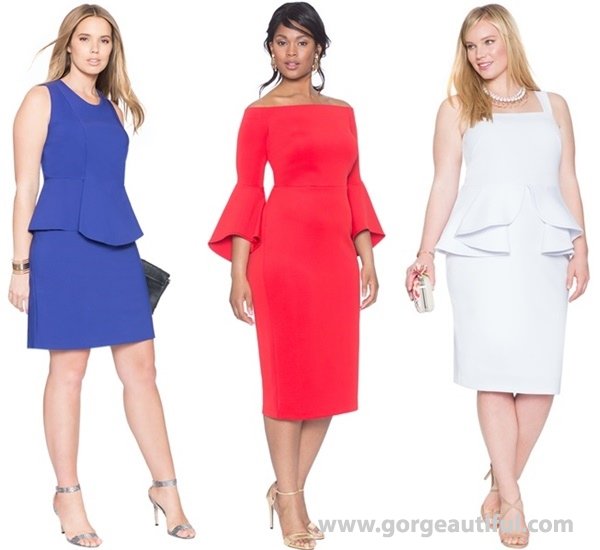 Sleeveless Pleated Peplum Dress – $99.90 / Studio Off the Shoulder Flare Sleeve Dress – $119.90 / Origami Peplum Dress – $119.90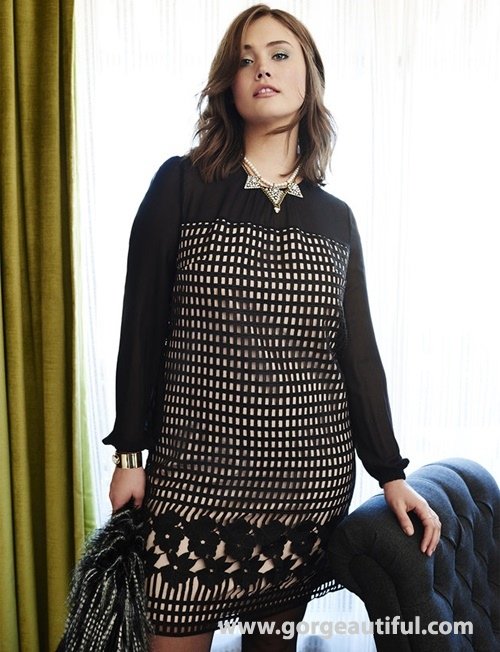 Puff Sleeve Easy Lace Dress – ELOQUII
As for the woman who likes a little oomph when it comes to the classics, the beauty of little black dresses will surely enhance high level of elegance and glam, best for the days and nights spent celebrating anything and everything, whatever your heart may desire. Not to mention, these pieces are just special enough to require nothing more than a great bag and heel.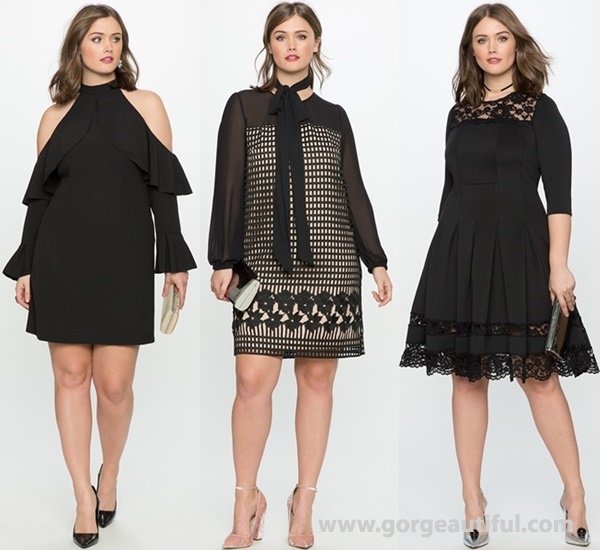 Cold Shoulder Halter Dress with Ruffle Details – $124.90 / Puff Sleeve Easy Lace Dress – $119.90 / Lace Detail Fit and Flare Dress – $149.90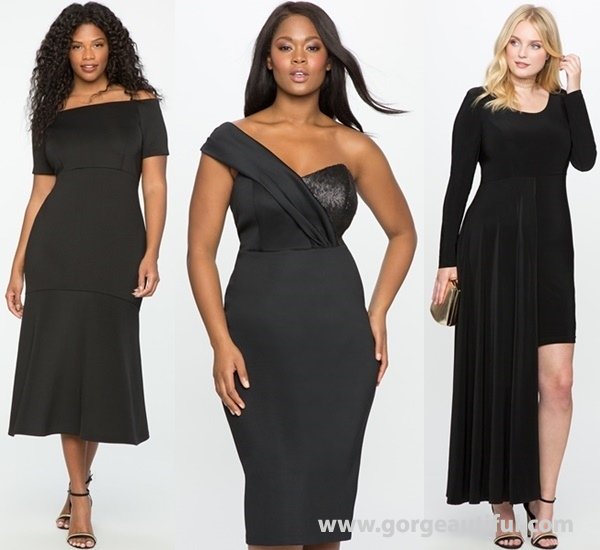 Off the Shoulder Trumpet Gown – $124.90 / Sweetheart One Shoulder Dress – $124.90 / Asymmetrical Hem Gown – $99.90
With 'off-the-shoulder' trend continues to have its moment, interpreted here in several numbers of LBD with various ultra-chic cold shoulder styles. From the classics such as an off-the-shoulder trumpet gown and the one with sweetheart one-shoulder neckline, to the statement dresses including one modern silhouette with off-shoulder neckline and cape sleeves, a Victorian tiered lace dress with a subtly sexy, off- shoulder twist, as well as the high-low gown with tie sleeves and back button details for a touch of girly flair.
As for other options, number of sheath dresses, flattering gown with asymmetrical hem, along with the classic fit-and-flare pieces, all selections of LBD really work to bolster the feel-good vibe of the whole cocktail party atmosphere .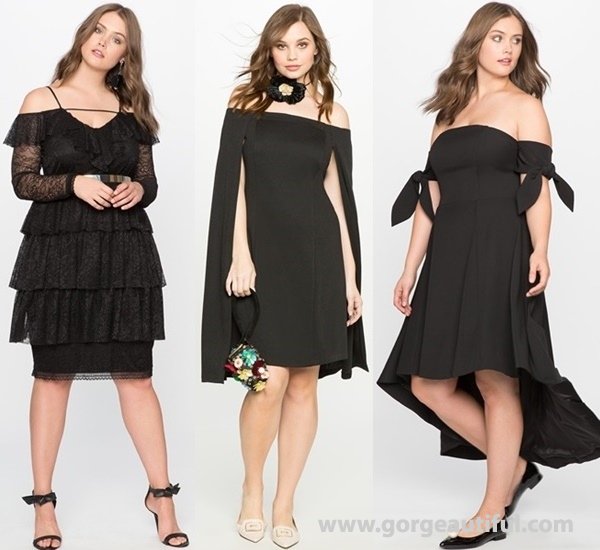 Tiered Lace Dress – $159.90 / Off the Shoulder Cape Dress – $129.90 / High Low Gown – $129.90
Spring and summer season is all about easy effortless style, but show off the most pulled together look possible. And really just like an LBD, jumpsuits work with everything in your closet, while they usually come with universally figure fixing cut and design – most hit at your natural waist and seem to skim the bits you'd rather not draw attention to. With variety details and adornments, this staple is undoubtedly one must-have in your closet for every spring and summer.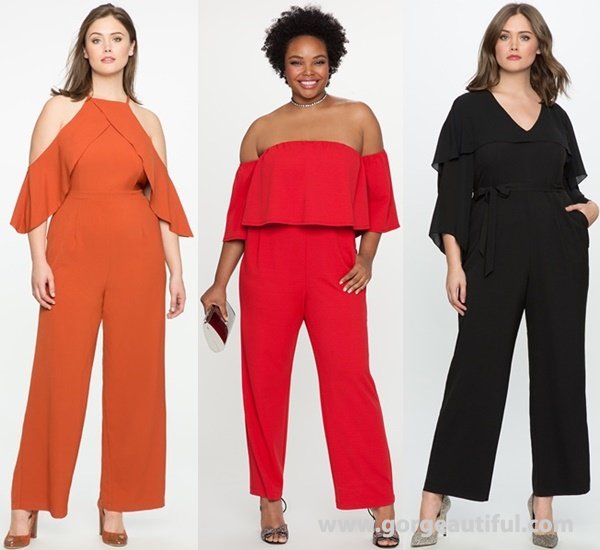 Studio Cold Shoulder Halter Neckline Jumpsuit – $110.90 / Off the Shoulder Ruffle Overlay Jumpsuit – $110.90 / Belted Jumpsuit with Ruffle Overlay – $119.90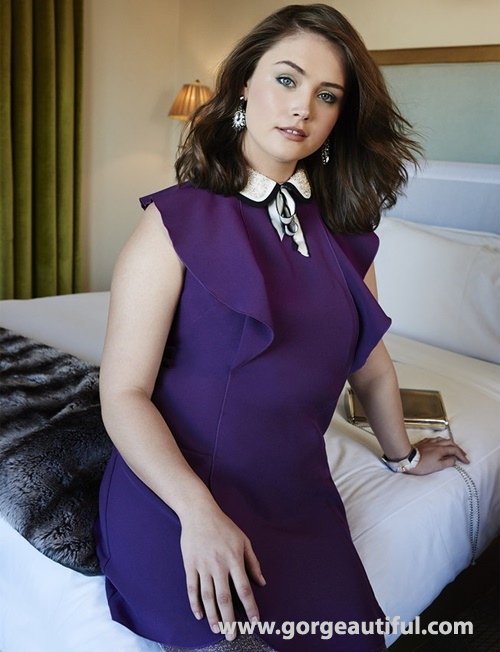 Embellished Collar Dress – ELOQUII
Are you ready for some colorful spring summer-ready inspiration? Sweet lilac and electric purple is just another shade that scored points by many designers for its bolder and more vibrant counterpart, and these two shades popping up quite frequently on the recent runways as one of the hottest Spring Summer 2017 color trends. Though the pieces in bright red, yellow, or light blue are undoubtedly interesting, some selections in shades of purple are easy to pick out for multiple reasons.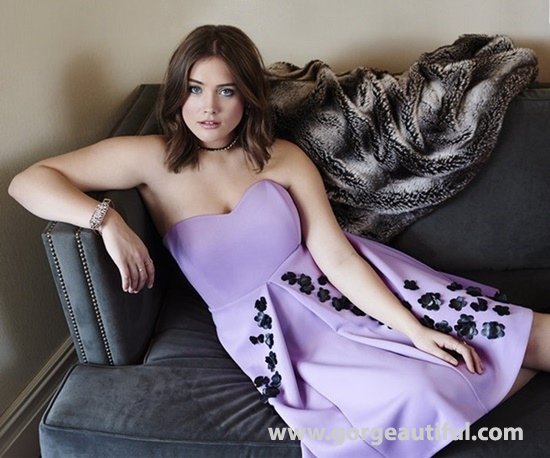 Studio Pleat Front Dress – ELOQUII
From strapless fit-and-flare dress with flower leather applique and front pleat, to ruffle detailed dress with embellished collar, to lace back ruffle dress, sweet and alluring lilac is fit to perfection in any woman's life for this season's maximum trend.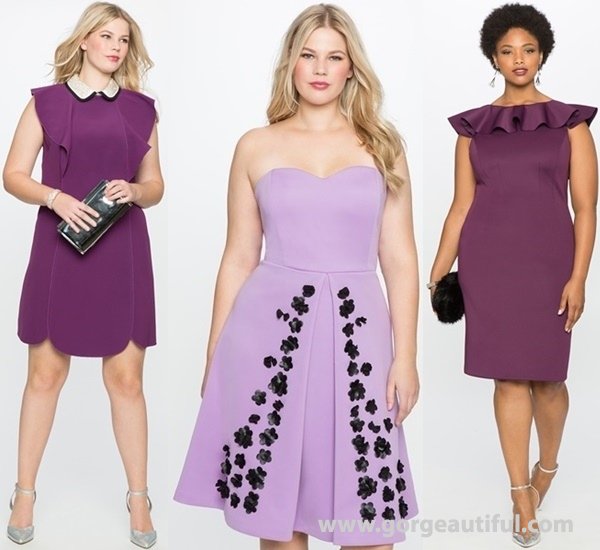 Studio Pleat Front Dress with Faux Leather Applique – $149.90 / Embellished Collar Dress with Ruffle Detail – $134.90 / Studio Lace Back Ruffle Dress – $129.90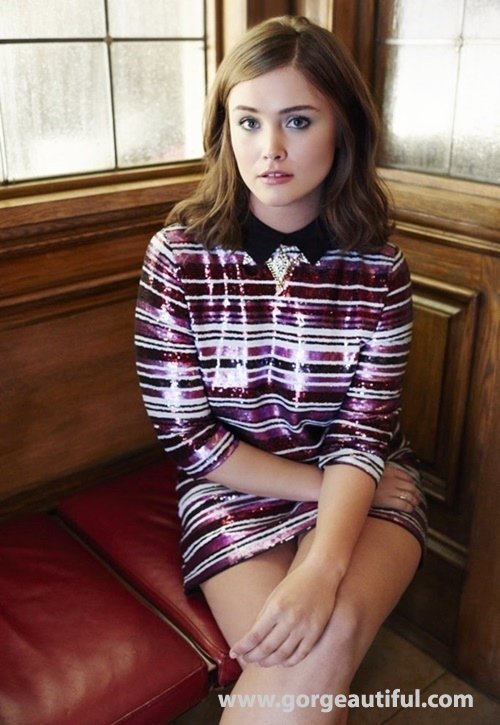 Sequin Stripe Dress with Collar – ELOQUII
Add a little touch of bling and shine with sequins and subtle metallic looks this season. With flirty and fabulous colors of purple or dark fuchsia, as well as chic prints like florals and stripes, these looks need no introduction – or too many additional accessories. Keep things simple and you're still a showstopper.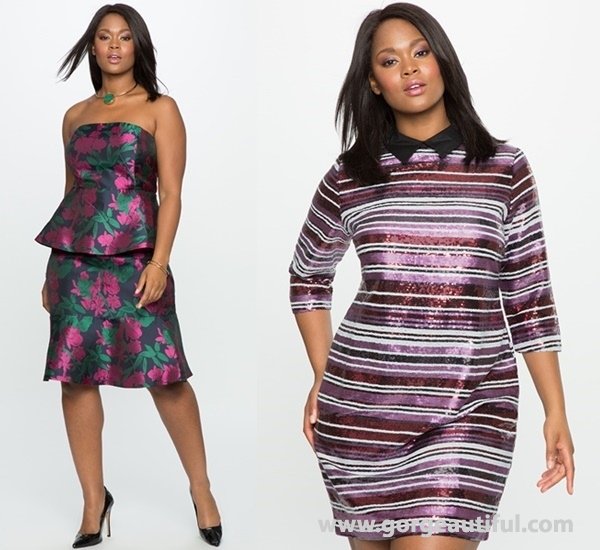 Strapless Double Peplum Dress – $149.90 / Sequin Stripe Dress with Collar – $159.90
More and more colors, from bright red to soft light blues and even bright yellows, Eloquii's party dress collection appears to not be afraid to dare with bright and sparkling colors we yet had to experience throughout this exciting season, even combining with flattering off-the-shoulder trend all together from morning to evening parties. Check out more outstanding line-ups in bold color with exciting design and detailing.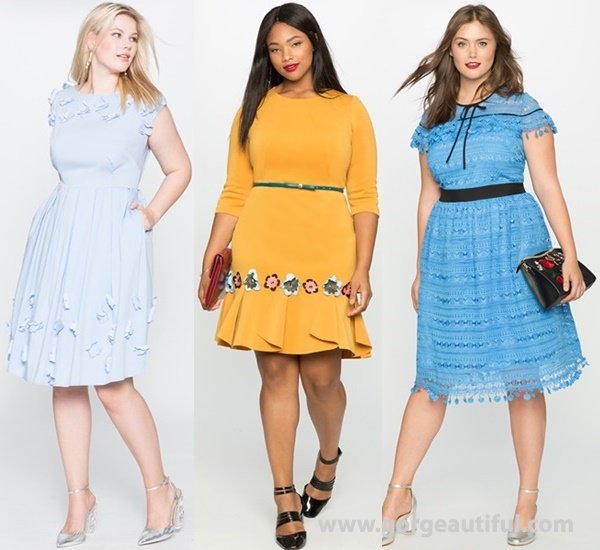 Studio Flower Applique Fit and Flare Dress – $129.90 / Floral Embellished Flounce Dress – $129.90 / Layered Ruffle Lace Dress – $139.90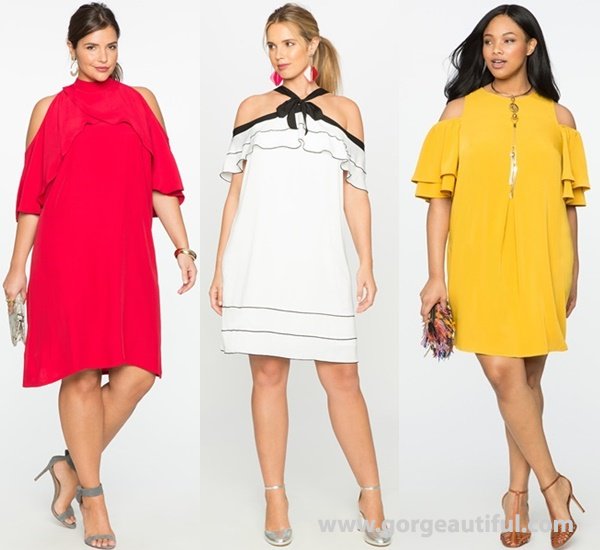 Cold Shoulder Mock Neck Dress – $129.90 / Off the Shoulder Ruffle Dress – $119.90 / Cold Shoulder Babydoll Dress – $99.90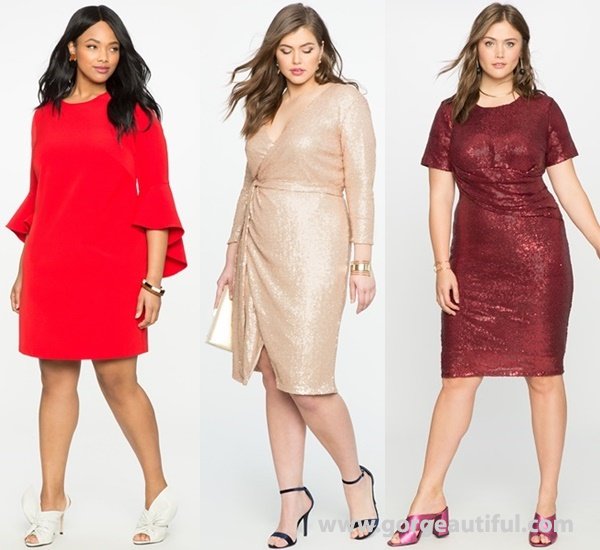 Flounce Sleeve Shift Dress – $99.90 / Studio Long Sleeve Sequin Wrap Dress – $149.90 / Studio Sequin Draped Dress – $129.90