While fancy, printed socks have been one of the most favorite accessories for this Spring Summer 2014 especially if paired with dressy heels, socks with cute prints and patterns along with leggings and tights are obviously one wardrobe essential for every fall and winter days. The good thing about dressing in chilly season is that we can add layers, and have different combinations of clothing, which includes unique and fashionable ways to wear over the knee socks, printed leggings, and warm socks.
Among number of stylish trends this year around, when most of us try to hide our socks underneath trousers and closed-footwear, whether you are yay or nay about socks, the trick is usually to not have them seen. But this 2014 socks fashion trend is about putting them in the spotlight with the idea of wearing fashion socks with shoes or sandals, and you might want to love that concept because these cute socks are stylish enough to wear.  Check out some style inspiration with tights, socks and leggings taken from chicisimo.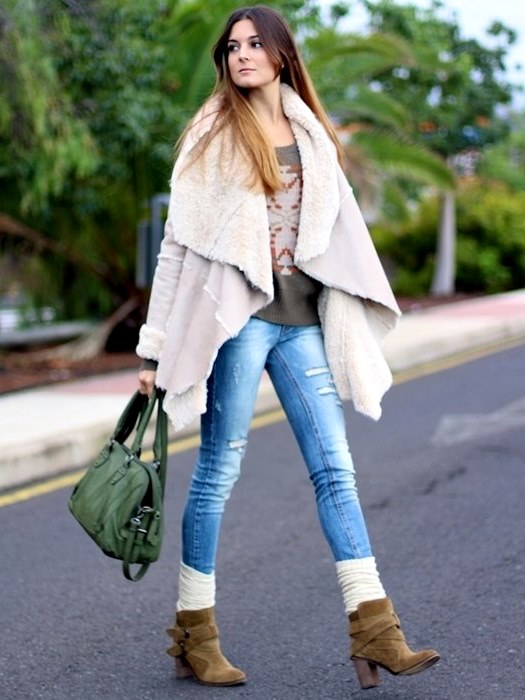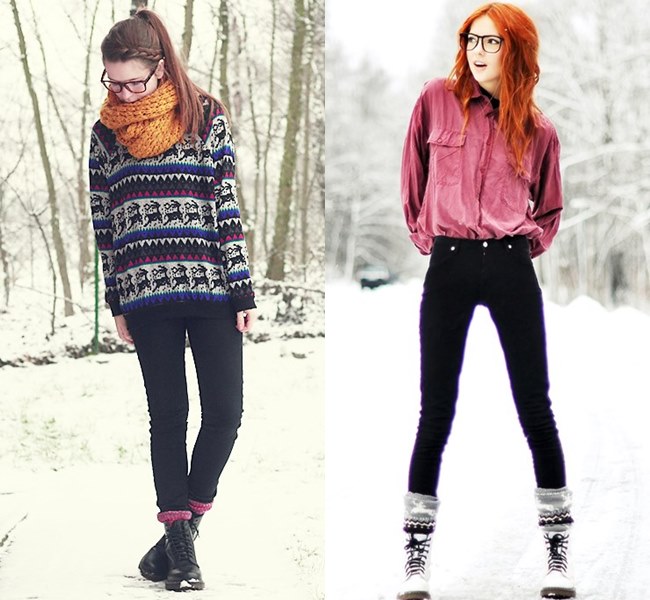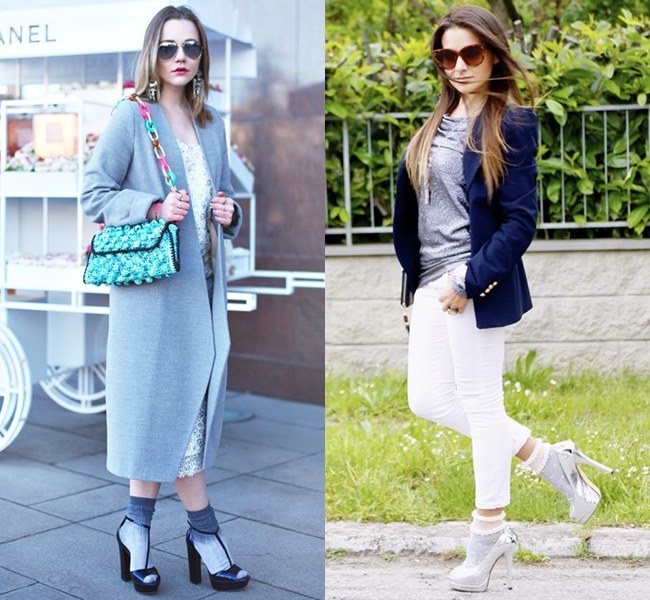 For a very easy look with ankle socks, pair your ankle shoes with basically almost every footwear – depending on your personal style and look you're going for – whether you're hoping to prolong the wear of your open-toed sandals or even pumps for much trendier, edgy look, or just want to spice up a pair of classic ankle boots or a more boyish military boots to get a hint of sock. Simple or colored ankle socks (textured, printed or basic) just go very well with different footwear. Especially with stilettos and court shoes that are very high this season, this look add a fun quirky style that looks amazing for a bit like business woman meets school girl.
Take a look at gallery for some outfit ideas on wearing ankle socks for winter (Source: Gorgeautiful Polyvore)
As for knee socks and over-the-knee socks, you can obviously wear them pretty much nonstop every season but summer. They are classy and elegant, yet offer such trendy chic look to every outfit you are going to wear. They are so versatile. They add dimension to your outfit and can be worn in so many different ways. Be it girly, casual, or rocker, it's definitely a good way to spice up your wardrobe in a simple way. Here are some fabulous outfit ideas to follow with knee socks and over-the-knee socks.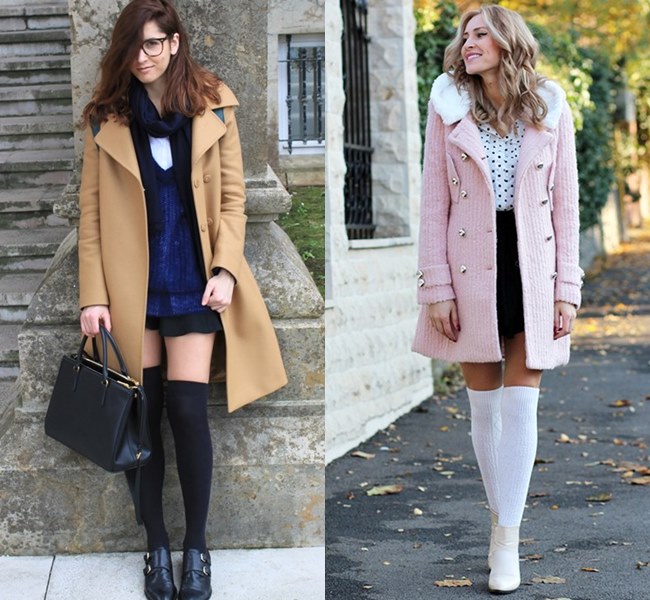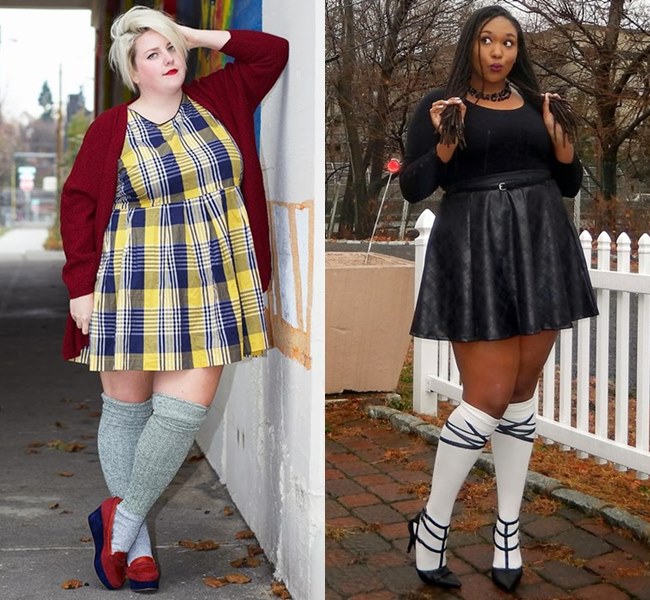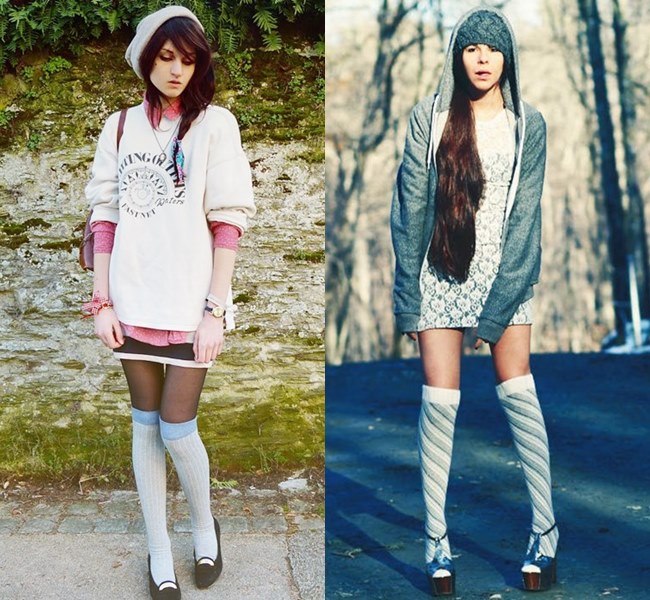 Get a twist of playful girly touch by sporting your knee-socks with shoes, ankle booties or platform sandals, and pair them with chic school girl ensemble such as shorts, oversized coats, and shirts for a more formal look; a colorful full mini dress or skater skirt for a total cute girly vibe; or sweater, mini dress, and winter hat for a more relaxed, casual appearance,
If you don't want to look too girly with your knee socks, there are so many ways to wear over the knee socks so they fit perfectly into your wardrobe without looking sort of childish. They can complement almost any outfit and allow for layering too. Take a look at a few go-to combos to give your knee socks a little bit more maturity.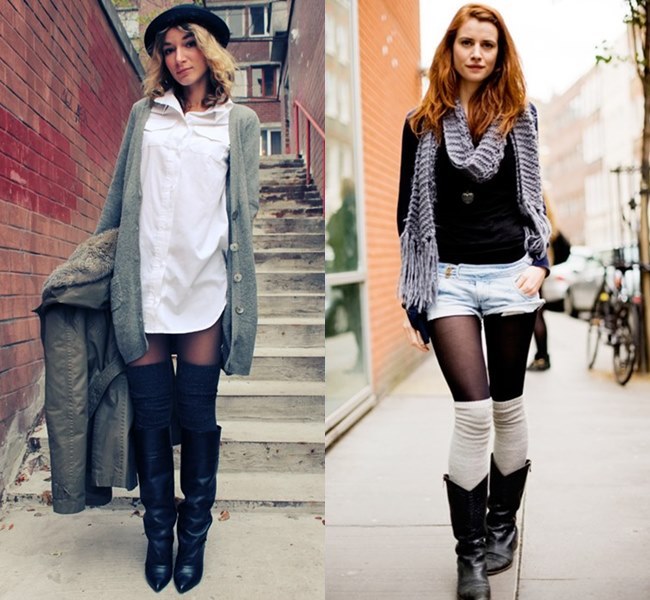 Wear your knee socks with sheer tights or leggings underneath. Not only that the extra layer of fabric gives your legs extra warmth, it also gives more mature look and still cute with anything you plan on wearing, dressy or casual. Pairing your knee socks with black basic tall boots can also be an option for a classic winter wear.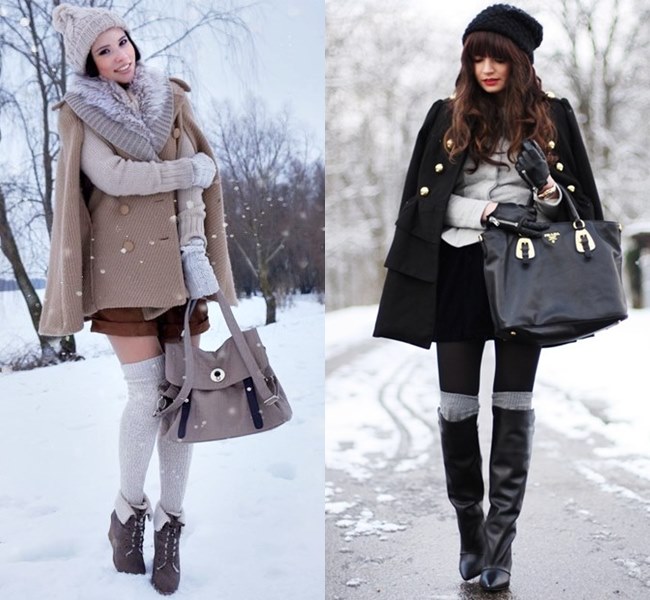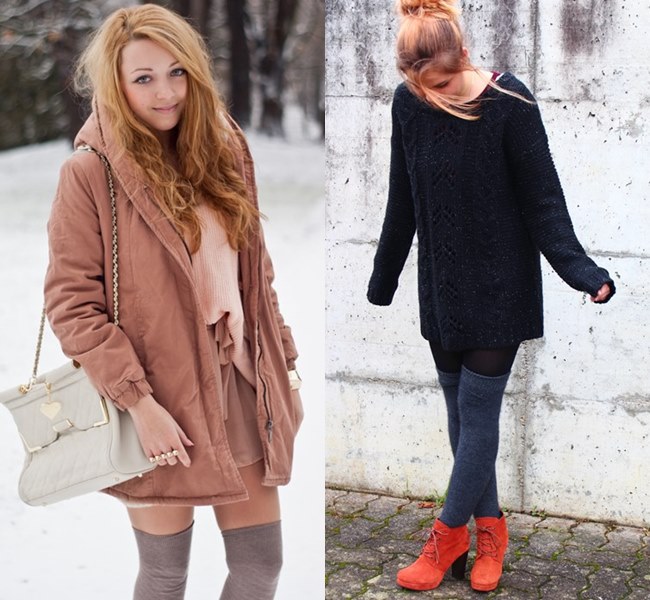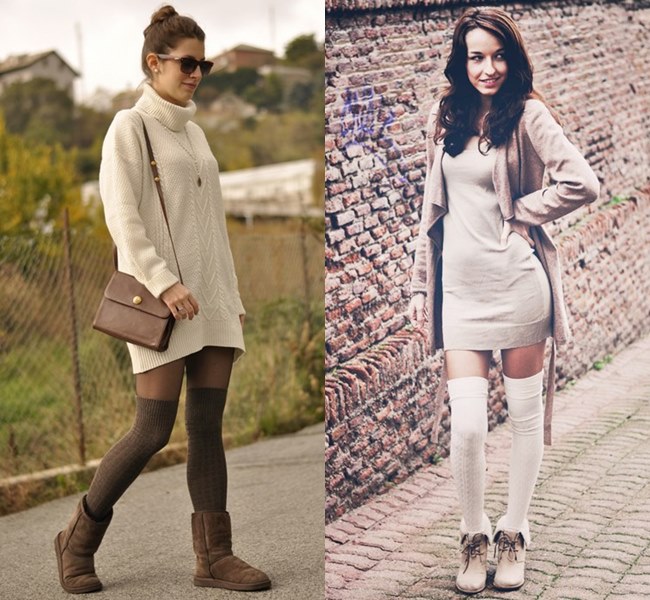 Whether flat or high-heeled, ankle booties or tall boots, a pair of knee-high socks are a match made in accessory heaven for every type of boots. Modernize your outfit with classic staples in neutral shades to show a more elegant look. Add a little splash of color a bit to give more dimensions.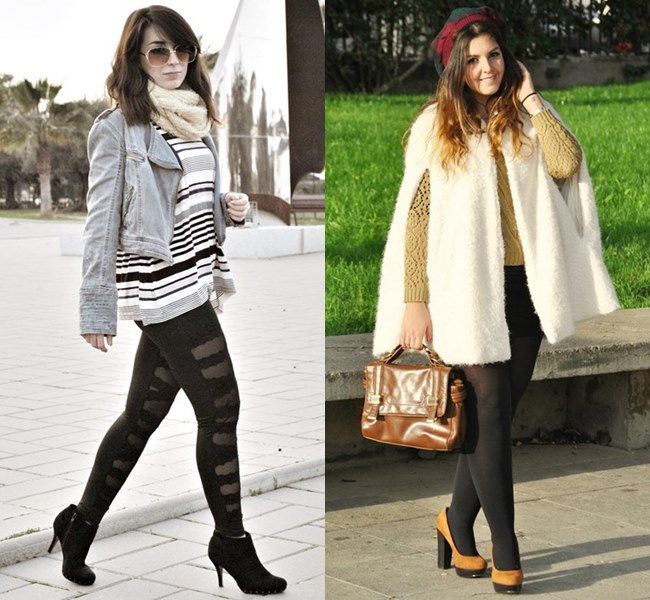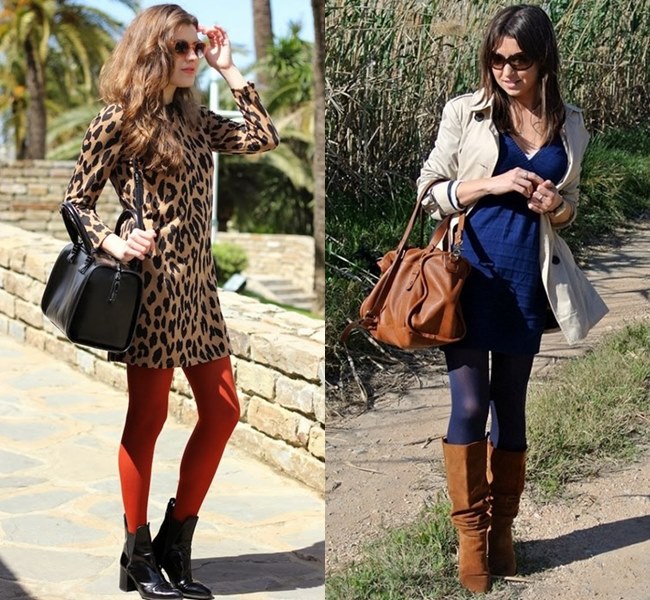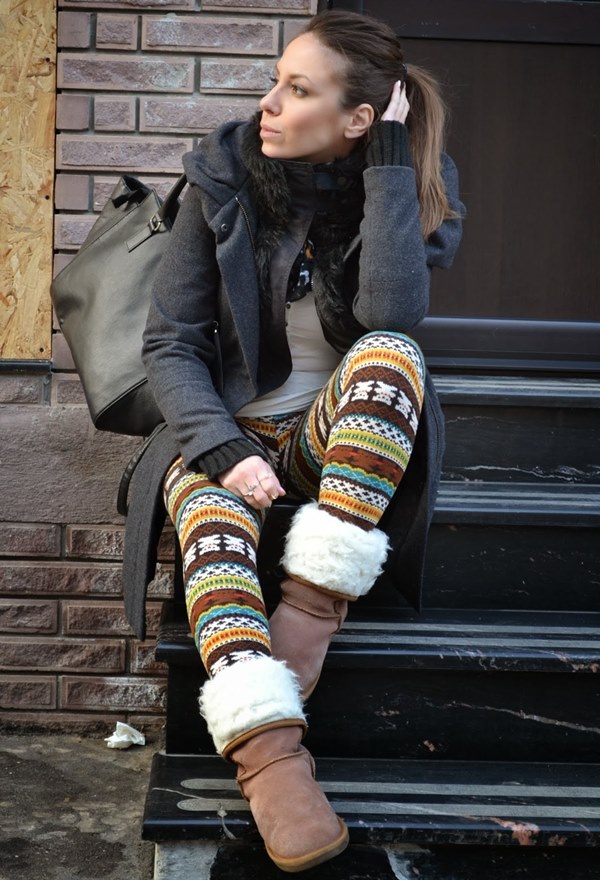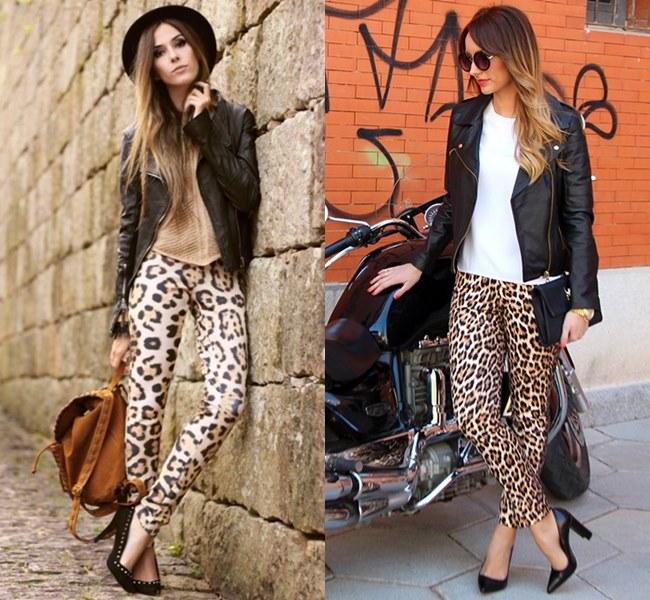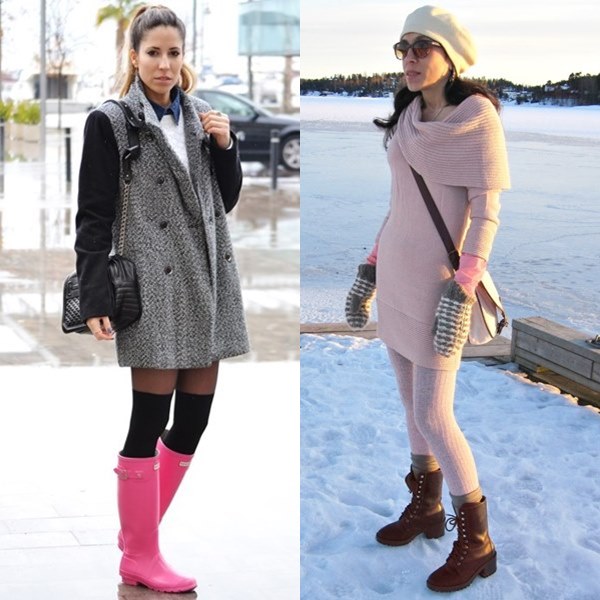 Especially for the cold, chilly days of winter, leggings and full tights are obviously an essential item in every women' closet. Whether you want to go sophisticated in basic black or more edgy with textured and prints, whether you prefer the colored ones or printed, make sure you understand the most common tips on wearing leggings and tights to make sure you dress the pieces appropriately. Always think of leggings as tights rather than pants; put them under skirts, dresses, or tunics. Check out these articles for tips and advices on wearing leggings (tights)