During the hot summer days, keep your style chic and fabulous by choosing a casual maxi dress. As they come in so many different designs and colors, a beautiful maxi dress can be one of the hottest options to spend almost every day in summer – even sometimes for all year round. Especially if you prefer something with a feminine feel the maxi dress is the way to go. Take a look at the pictures below to see how good it looks to wear a casual maxi dress during your fun summer days.
You can look for these Beautiful Summer Casual Maxi Dresses at chicisimo along with other fabulous dresses that aren't featured here.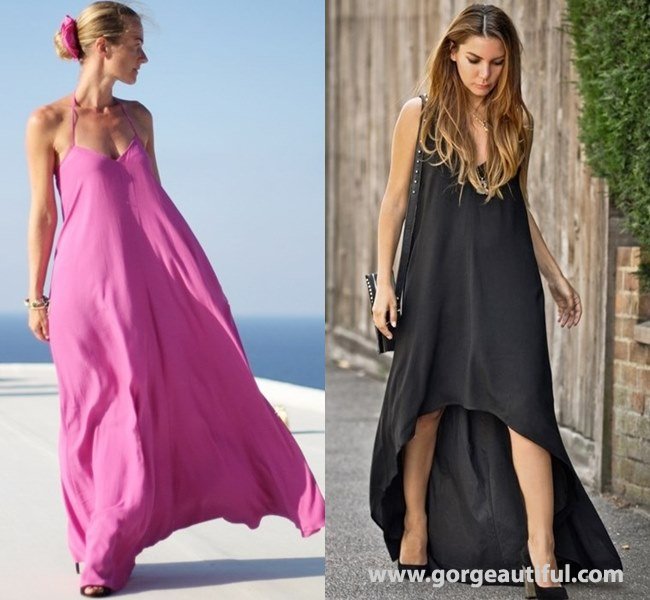 Whether you want to go dressy to attend some cocktail invitations or just dress simply for a casual look in a beach, resort, or poolside setting, sometimes the exact same dress can go perfectly well for both different occasions. It all depends on how you style the look with appropriate accessories and shoes. Give your maxi dress a casual vibe by adding flat shoes – especially cute sandals – with it. And if you need the height of a heel, try a wedge sandal. It is substantial enough to keep the look more casual (where a stiletto is too dressy), but it gives your height a boost.
Moreover, depending on the type of your dress, there are always plenty options to combine a maxi dress with various types of footwear including flats, sandals, heels, boots or maybe even sneakers. For this season, a pair of cute designed or embellished shoes always adds a fun, summery vibe to the look.
Just remember that even if you think your feet won't show under a maxi, make sure when you sit or walk, the shoes will definitely show to add more interest especially if you opt for cute, embellished footwear. Plus, dress that doesn't drag the floor – just merely skims your heel – gives the neatest look, making you doesn't look sloppy.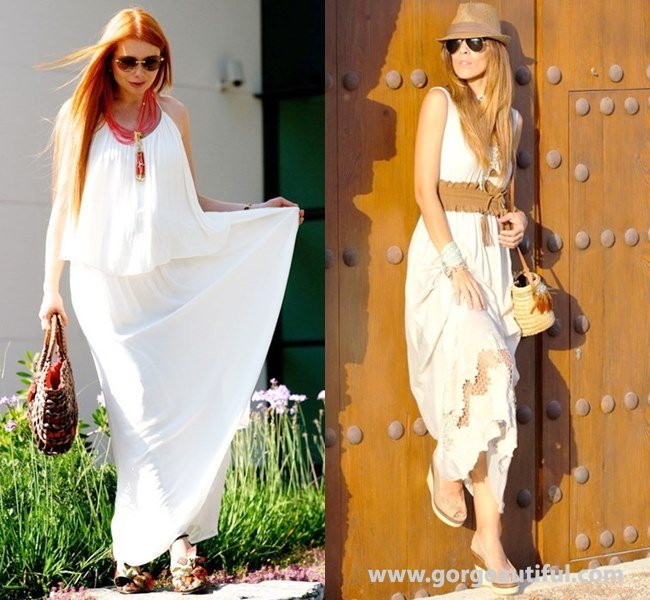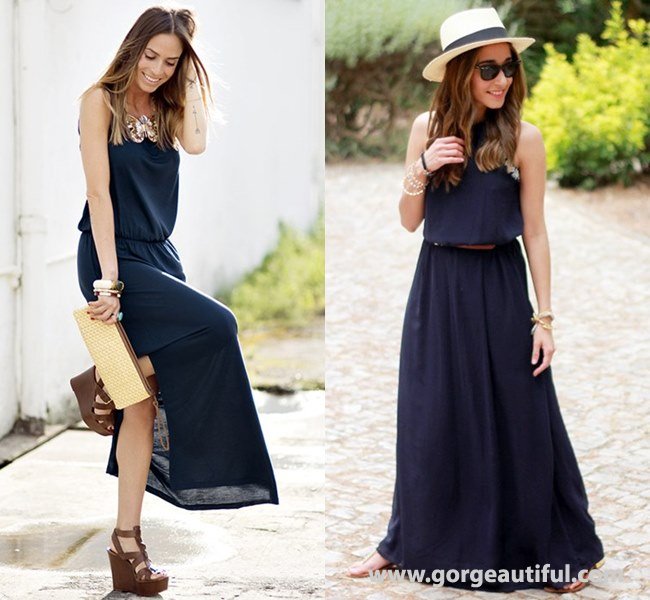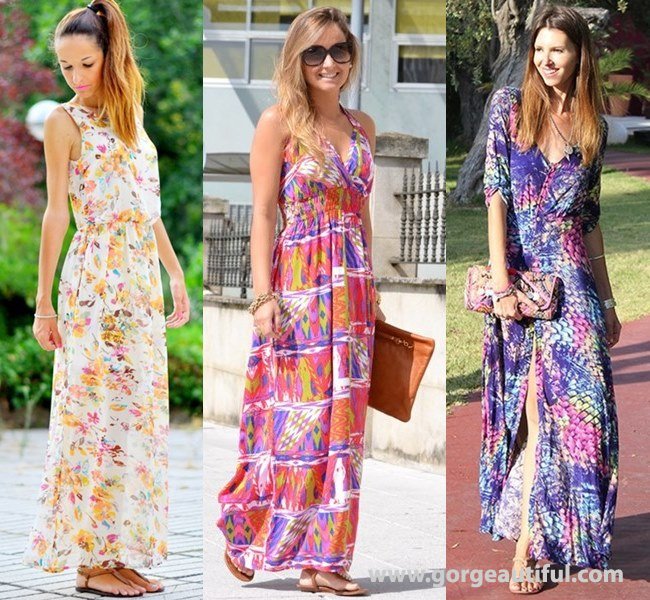 When it comes to day dresses this season, think of colorful dresses in a lightweight fabric. Those with tropical and floral pattern will boost a fresh, breezy look, while a simple dress in solid colors like pastel, vibrant hues, or neutrals, combined with the right shoes will give you a trendy outfit for this summer. Choose some lively colors and some interesting patterns that will draw some attention.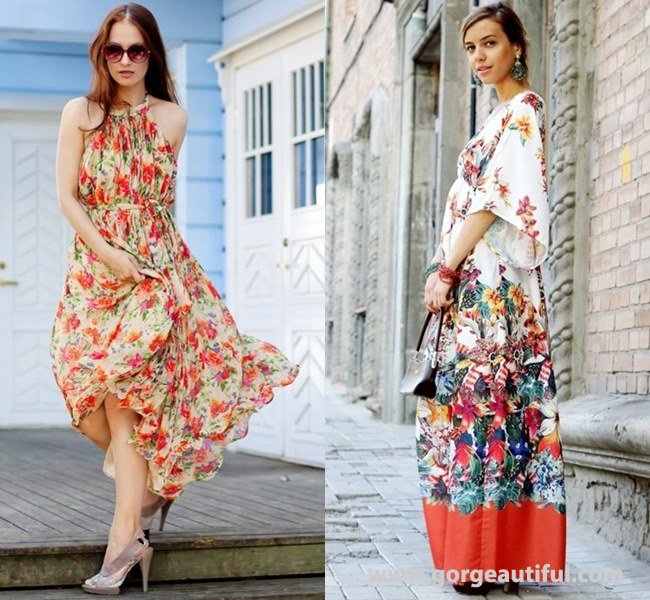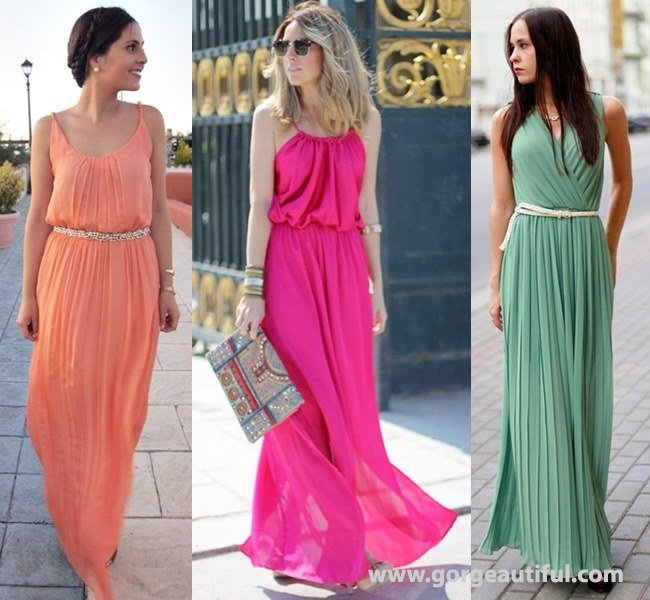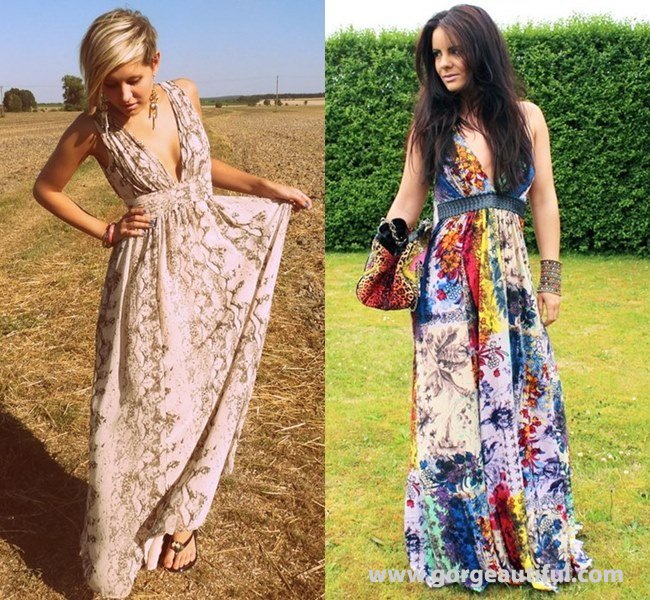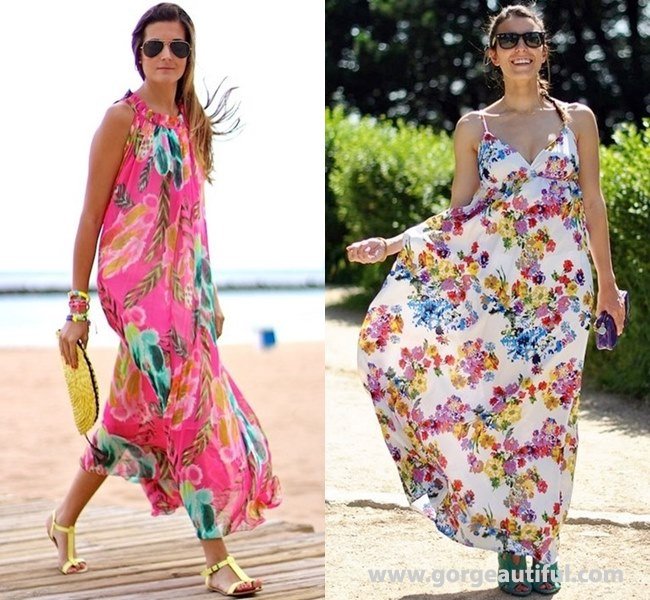 As maxi dresses feature full different range of designs and styles, make sure to pay attention to the top portion of the dress, which demand perfect fit. Because of the long, flowing silhouette of the maxi dress, often the only fitted areas are the bust or waist, so know your body shape whether you are plus size, petite, or slender frame.
Additionally, if you choose to wear a maxi with spaghetti straps or sleeveless opt for some support from a bra or it will drag down the entire look. For the strapless maxis, make sure the bodice fits perfectly: too big and you'll gape open up top, too tight and you'll pop over the tops and sides.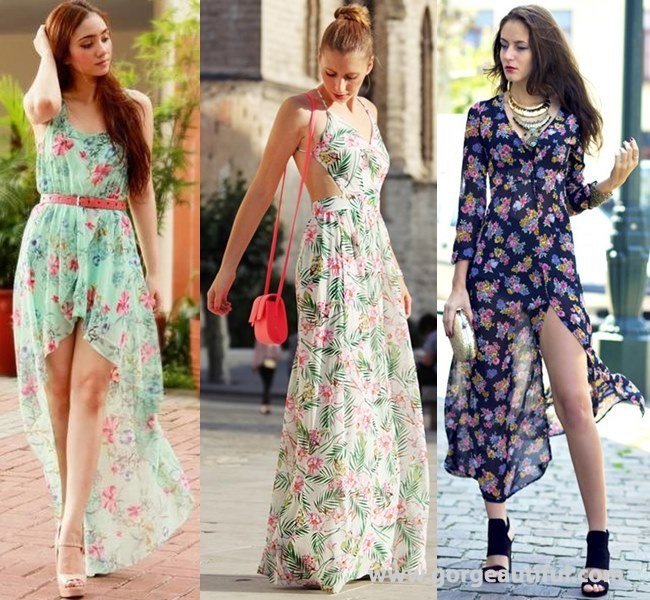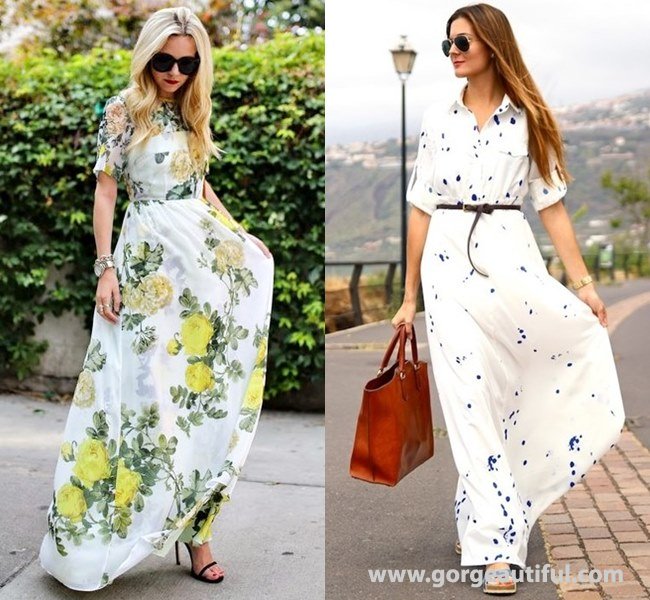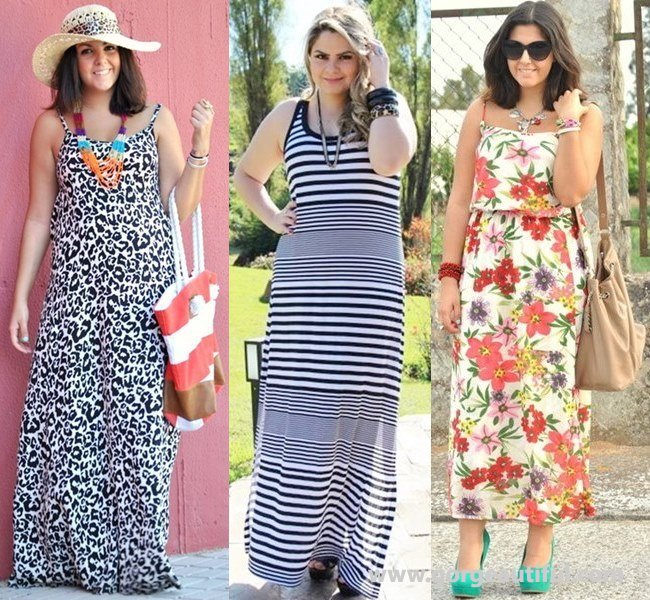 Finally, for more comfort, you can also pair it with cotton blazer for an ensemble that transitions from day to night, or go with other stylish layers such as vest, knit bolero, cardigan, and jackets for adding different vibes of the look – denim jacket for an easy look, blazer for a polished touch, knit cardigan to add girly vibe, or biker-jacket for a rocky style.