Several presentation of Spring Summer 2013 collections have made their way through various fashion weeks, highlighting number of fashion trends to be the highest, the most favorites, and the hottest must-haves in every woman's wardrobe for the next season. Number of designs, colors and styles are ready to please women of all ages, making them beautiful and gorgeous during the sunny bright, perfect for any occasion, from day till night, from casual to formal.
Light and bright are the main theme proposed for the season, from the light-weight fabrics to the eye-popping colors the new trend of Spring Summer 2013 is all about being cheerful, elegant, and fun. Billowy dresses of sheer-trough designs and trapezium cuts meet with more structured lines of peplum dresses. Neon shades are exposed along with pastel hues as another fashion alternative, while timeless LBD and LWD take some parts of the trend. So here are the top 10 trends we are going to see for the next Spring Summer 2013.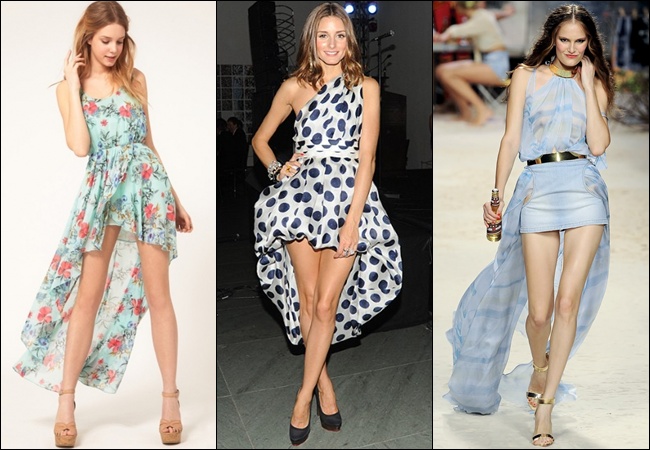 Mullet Dresses
Inspired by the most popular hairstyles of the 80's, Mullet dresses are presented in unique designs which are shorter at front and longer at the back of the dress. This type of dresses is basically maxi dress that is cut at front – usually around the knees –, and leave some kind of short train at the rear. The dress can be found in many fabrics – mostly sheer fabrics –, colors and lengths, which can be beautifully paired with feminine shoes, preferably high heels to elongate the silhouette.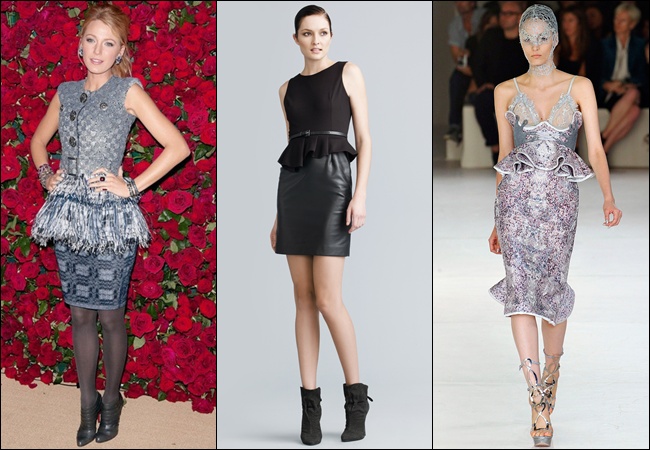 Peplum Dresses
The second design that is going strike this season is the cute Peplum dress. Taking inspirations from the 40's and 50's, this fashion staple is basically a pencil dress but values more portion around the hip with belly stitching, which absolutely looks fun and fabulous especially for works and for other formal events. This type of dress is back with everything that can enhance our female figure, started from the pencil skirt cut-line for a more feminine look, to the details on the hips for boasting charms and classy style.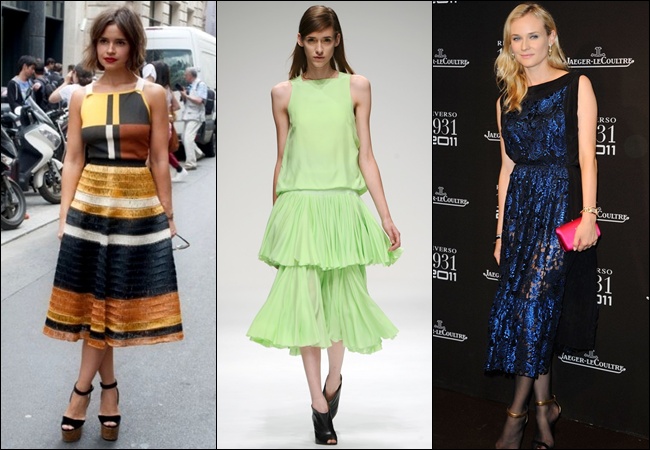 Midi Dresses
Always looks simple and elegant, the third trend is the timeless midi dress. After the previous mini and maxi must-haves, the next trend will be dominated by mid-length dresses, focusing from below the knees to above the ankles. Several designs can be pursued by this look, including pencil dress, sheath dress, or A-line dress. Opt for pieces in monochrome to visually lengthen your figure and bet on more colors or patterns to make your silhouette doesn't look flat, plus it will serve such charming outfits in you.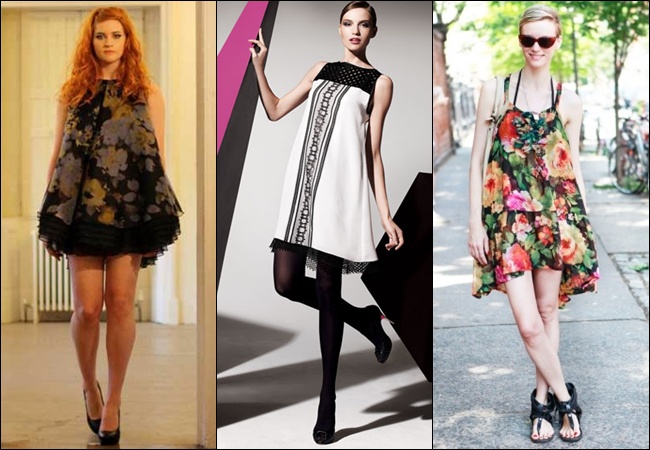 Trapeze Dresses
For those who don't like to show off much of their body shape can definitely choose this type of dress as the next trend to come. Not only that it is delicate and feminine, dresses in trapezium cut – also known as a tent dress – feature an incredibly stylish and chic designs, absolutely gorgeous for the breezy days in summer. The characteristic of this type of dresses is cut straight, narrow under the armhole and widening at the hem, marked with bulky waist and hip. Just think a billowy "shapeless" dress and you have the trapeze dress. Mostly designed in light-weight fabrics these pieces can be found in different colors and length perfect for the season's lightness.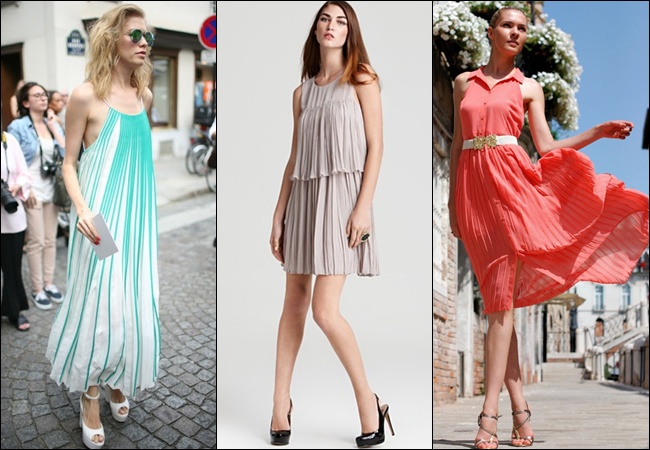 Pleated Dresses
Light and short, dresses with pleats were also seen regularly during the previous Spring Summer catwalks, which were showcased in subtle shades and mini-cut for day-to-day wear or in stronger hues with some sparks for a more luxurious look during the night. Pair this summer fashion staple with dainty accessories and high heels to give such as glamour and elegant look, or bet on beaded sandals and exotic accessories to achieve a little boho style fabulous for the season.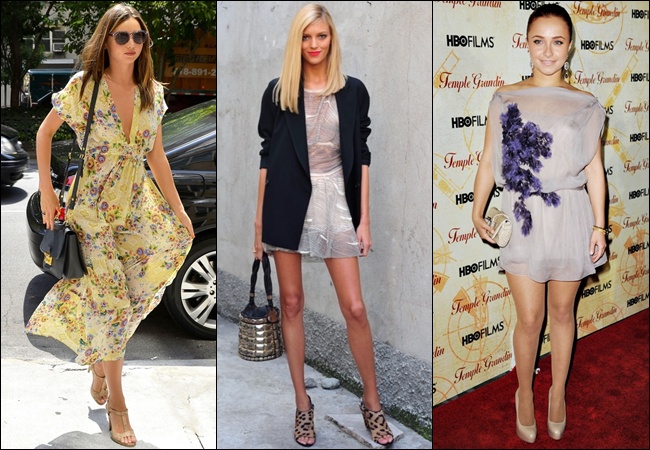 Sheer-through Dresses
Sheer-through is obviously one of the most standouts pieces for the next season. Dresses or tops, made of laces or chiffons, all are surely the exact outfits for summer due to its lightness, delicacy and versatility. The transparency brings style and elegance, started from the evening gowns to sparkling mini dresses, as well as a myriad of casual outfits in bright shades for day-to-day occasions.
Remember to always think about balance between top and bottom of your sheer-through outfits. Opt for sheer blouse with skinnies or skirt to fashion a chic casual look, or choose a mullet dress with sheer skirt to give a sexier and trendier outlook. You may as well combine these pieces with something thematic to grab a retro, boho, or urban fashion style.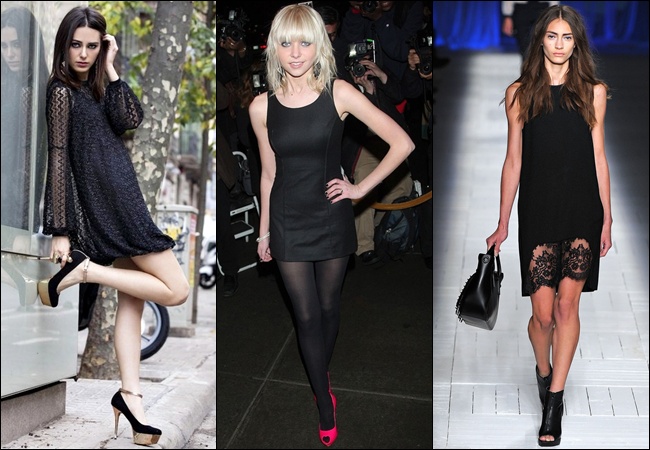 Little Black or White Dresses
Although blacks are considered too dark for summer, pieces as classic and simple as little black dress can also be found among the neon and pastel, along with the pureness and lightness of little white dress. Both types of dresses will surely remain elegance and chic for almost every season, timeless to be worn in most any occasions depending on its designs and fabrics. As for summer, choose dresses in lighter, billowy fabrics or abuse some transparencies to make the appearance fresher and breezier.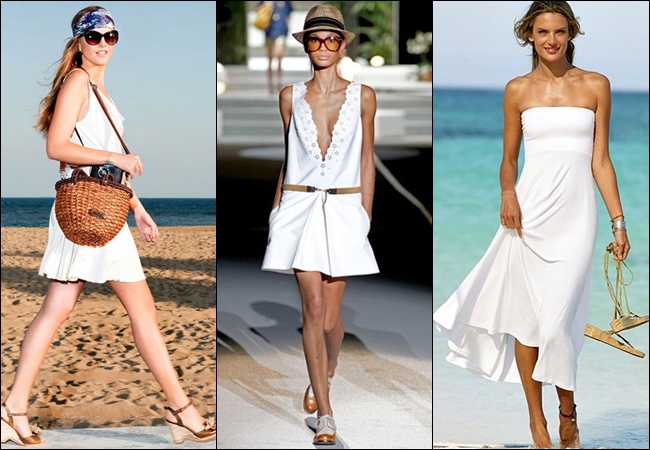 Moreover, after the most anticipated styles and designs are presented to welcome the next summer trend, while blacks and whites are also shown to be the hottest colors of the season, other colors that are also being the highest trend are the neon and pastel, along with a splash of colors to add dimension and fun.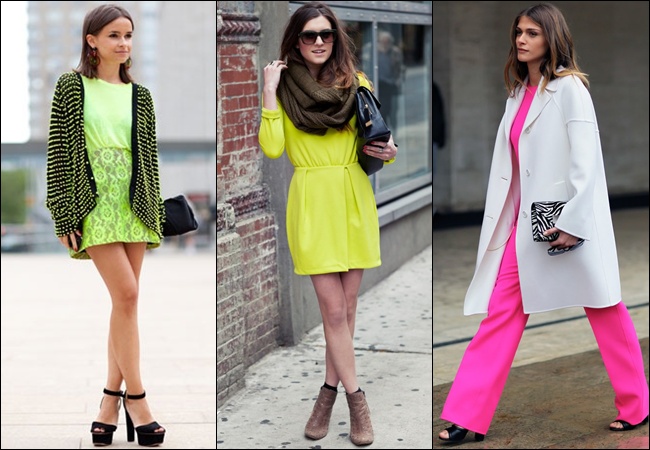 Neon Shades
Due to its brightness that represents cheers and joys of the days, fluorescent or neon colors are still considered as the most favorite shade of summer. Inspired by the colors of the 80's, these shades are surely an eye-grabbing perfect for those who love to fashion in confidence and daring appearance. Not to mention, neon shades can as well enhance the colors of tan skin that mostly featured during the season. To avoid the overwhelmed look caused by its shines and brights, always think about balance when pulling off pieces in this kind of shades. Choose pieces with much simpler designs with less details, and opt for subtle accessories, bags, and footwear to balance the look and to make highlight of the dress.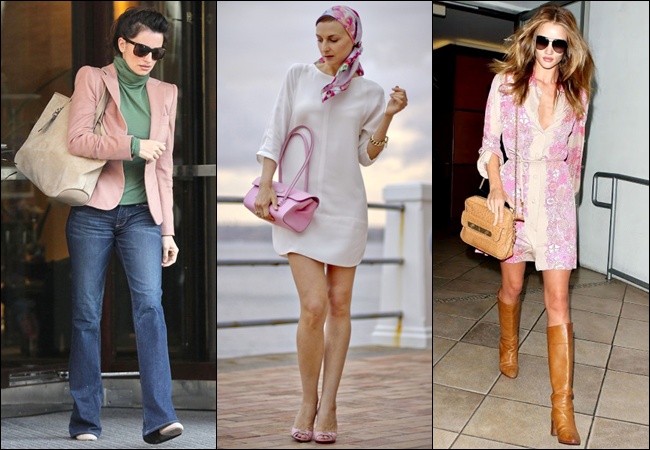 Candy Colors
Along with the vibrant neon that strikes with its boldness, much subtler colors of pastels or candy shades are featured as another major color of next season's trend. A parade of feminine apparels in sugary tones is exposed in well-structured, stylish and classic designs, promising an incredibly delicious fruity look during the days, as well adding another chic and youthful vibe to the wearer.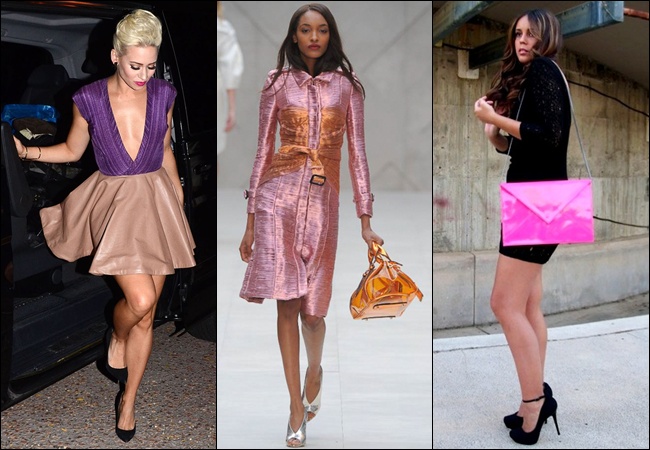 Bi-color, Splash of Color, and Color-block
The last color trend that will be highly anticipated for the next summer is the continuity of color-block but in slightly different way from the previous 2012. If last season's color block was mostly dominated by bold and striking tones, this year's color block is going to be seen in much subtler and softer shades with additional stripe patterns to highlight the blocking hues.
And if, in fact, there are still bright colors appeared, it will only be a splash of color to give a little eye-popping touch to the entire look, for example, chic little black dress matched with footwear and handbag in striking hot pink. Meaning, several color block styles will come with sense of splash of colors by using only two colors combination – either bold or subtle – between different pieces of the outfit, for example between blouse and skirt, dress and bags and shoes, etc.