Presenting for all of you brides to be !! The iconic Australian label, Spell and The Gypsy Collective aka Spell Designs has released their debut bridal collection, SPELL BRIDE'15, featuring three dreamy wedding looks, Casablanca Halter gown, Canyon Moon dress and Canyon Moon duster. With the whimsical soul of bohemian looks for the free-spirited at heart, this enchanting capsule collection is a breathtaking assortment of majestic white bridal gowns that beautifully crafted with delicate crotchet and fine lace.
Taken by photographer Johnny Abegg on location in Rawa Island, Malaysia, this beachside shoot showcases beautiful Denmark model, Louise Mikkelsen posing in all white styles, as she embraces the graceful pieces in several outstanding poses, while walking down the sandy isle aisle, barefoot.
As for the bridal proposals, two of the three line-ups – the Casablanca Halter Gown and the Canyon Moon Dress – were originally designed to sit as a part of Free People's Ever After Bridal Collection, while the Canyon Moon Duster comes to complete the beauty of the label's very first bridal collection. Take a look at the selections:
The Casablanca Halter Gown
Evoking the spirit of 'modern-Bohéme meets classic vintage-loving beauty', this divine, gently figure hugging halter neck gown is made from a vintage inspired luxe-lace, which each panel of lace has been lovingly pieced together to form the silhouette, and intricately finished with delicate lace floral motifs, hand cut and appliquéd onto the waist. Looking classic in modern style of beauty, the gown features elegant and intricate lace, with playful halter neck and plunging, lace-up back.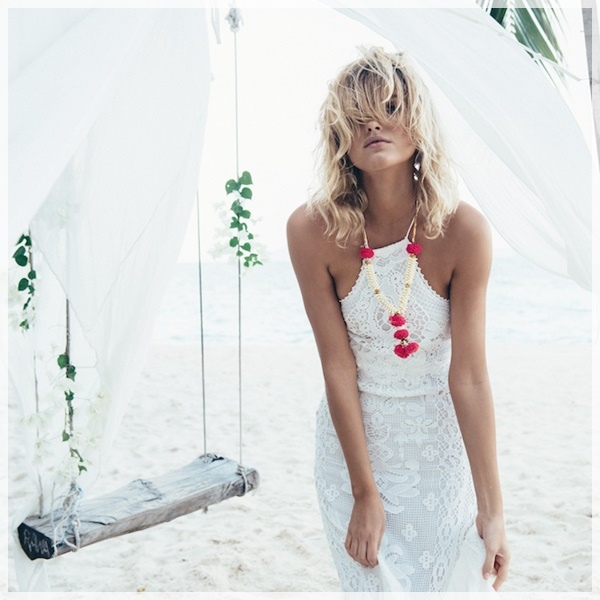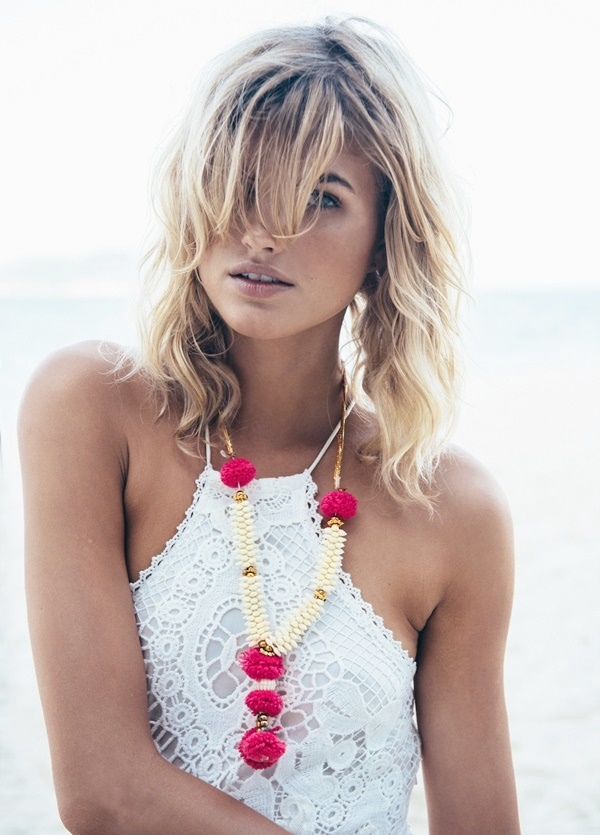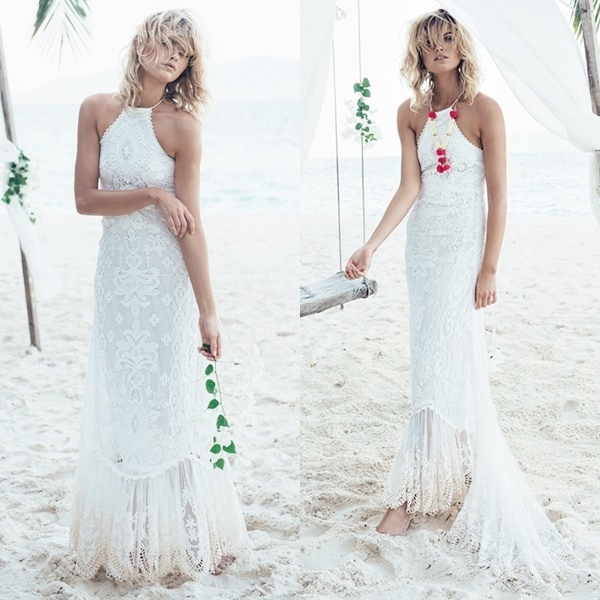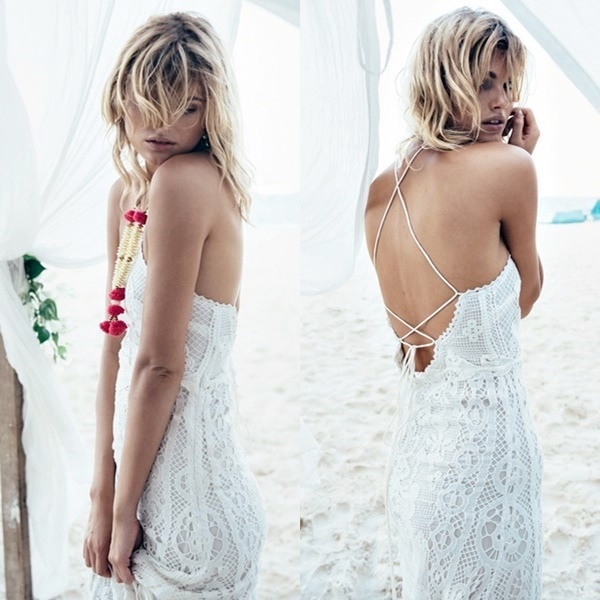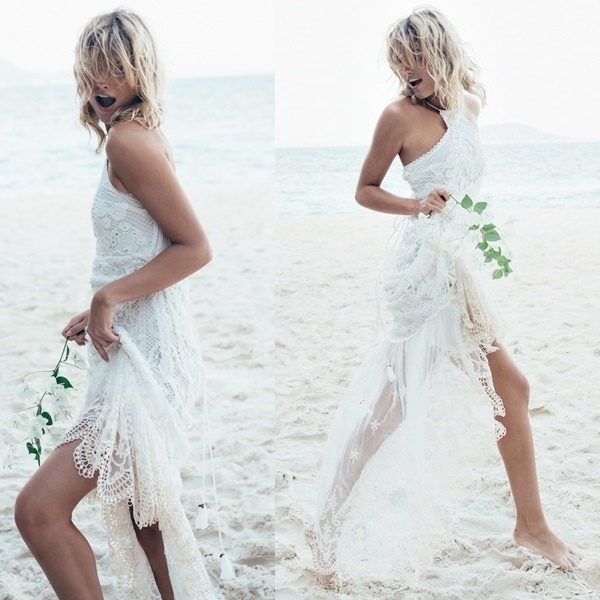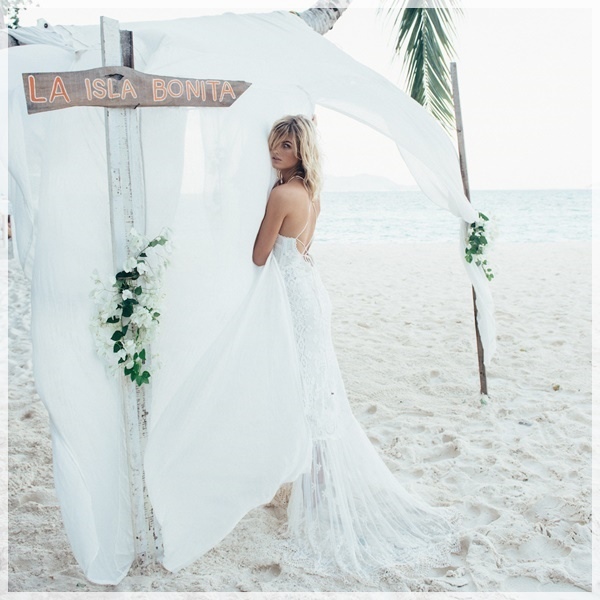 The Canyon Moon Dress
Screaming feminine and ethereal spirit in its simplicity, the Canyon Moon Dress is a wildly romantic gown inspired by the vintage silhouette of an elegant 1940s peignoir with softly form fitting drapes, a full tiered skirt and whimsical tapered train. For a versatile wear, the gown comes with fine satin shoulder straps that lace gently in a lowered back, easily adjusted to fit the bride's form, while a classic, flattering V neckline featuring a vintage inspired lower, gathered bust is forgiving to any bust size.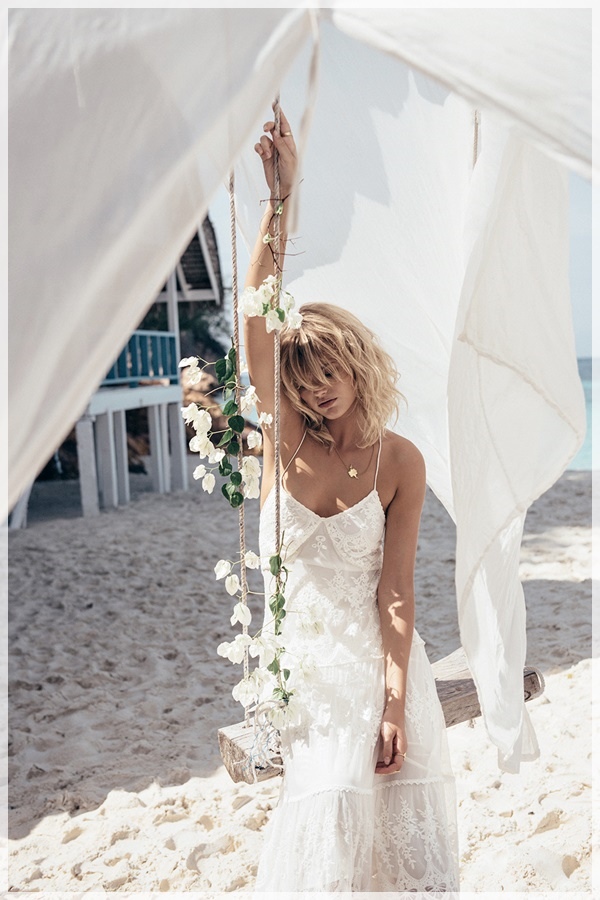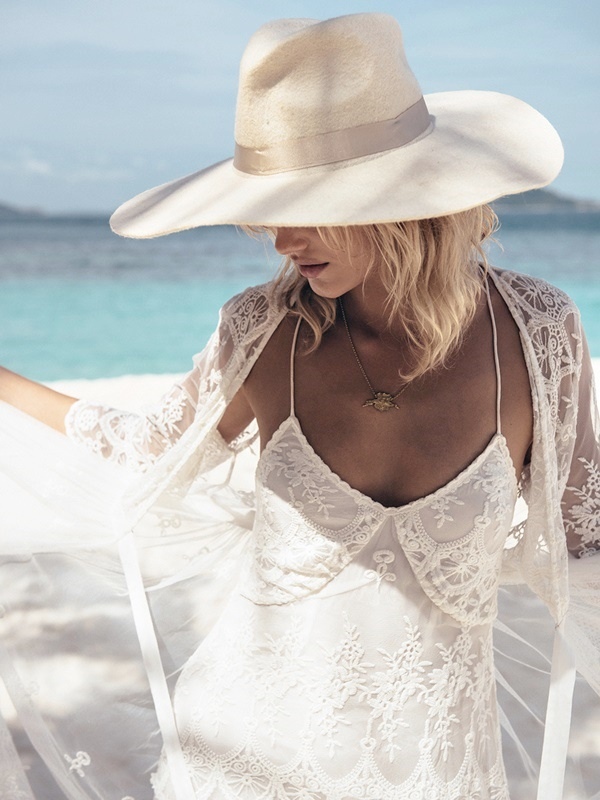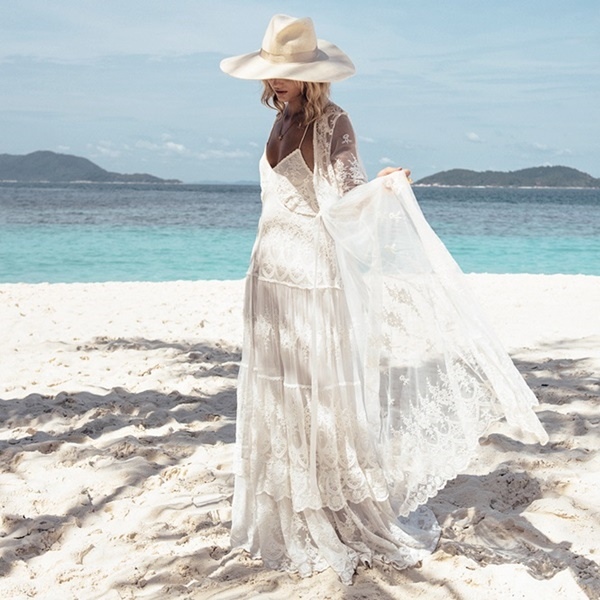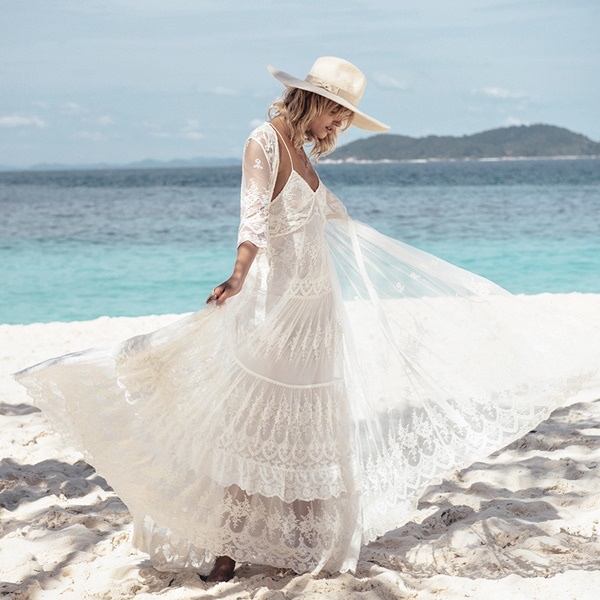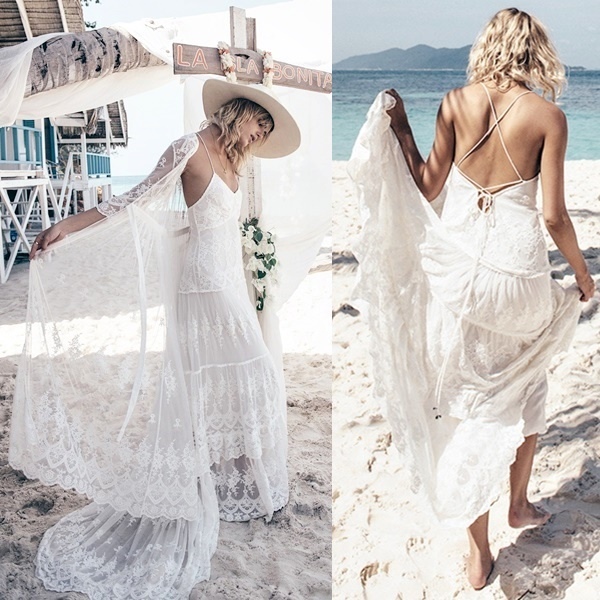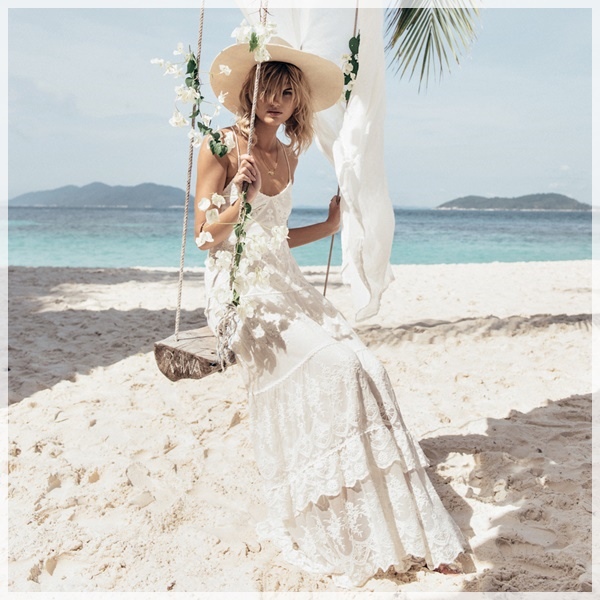 The Canyon Moon Duster
Whether the bride wants to don it over bridal intimates on wedding night, or over the wedding gown, this wildly romantic versatile duster is made from a vintage inspired mesh-lace, and it's also smartly designed to be worn in different ways. It can be tied under the bust to create a plunging deep V neckline and worn on its own, worn open over the Canyon Moon wedding gown, or even worn over any creamy white lace skirt to complete an elegant and modern bohemian bride look.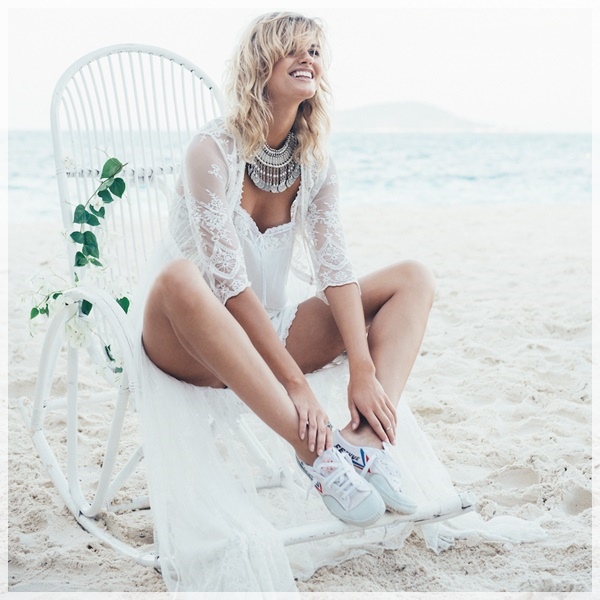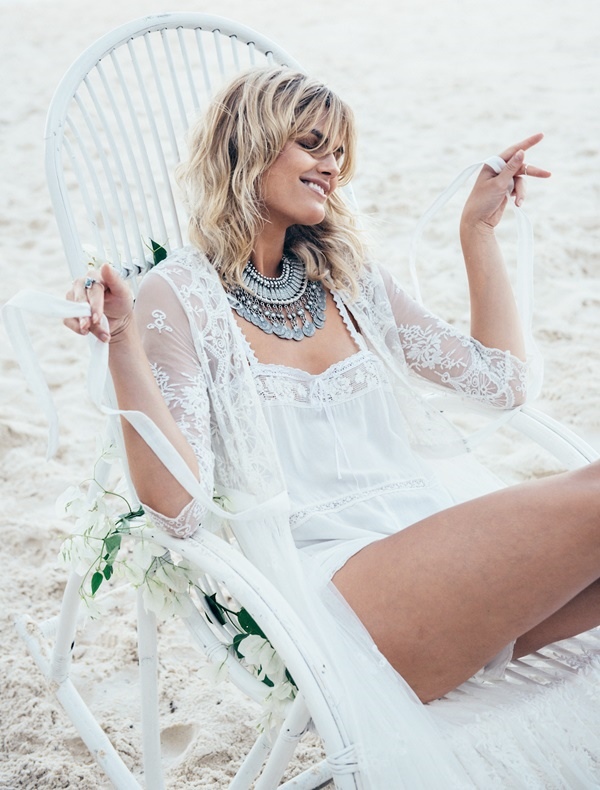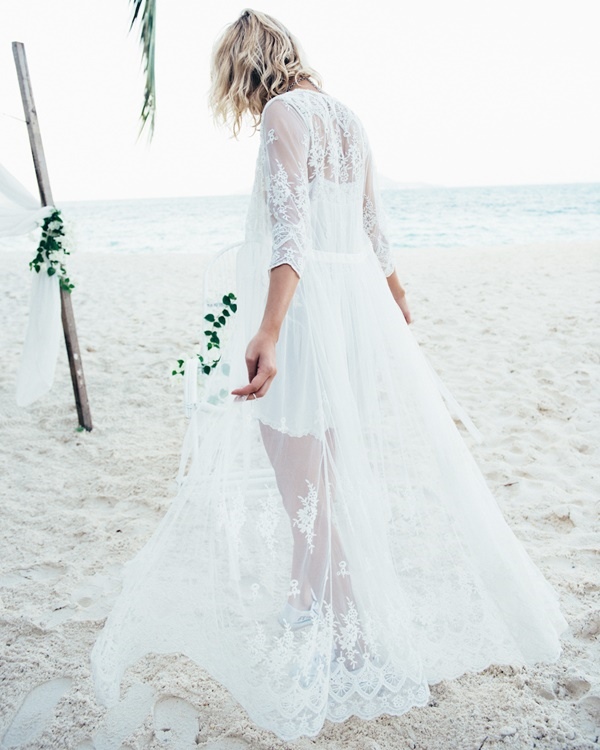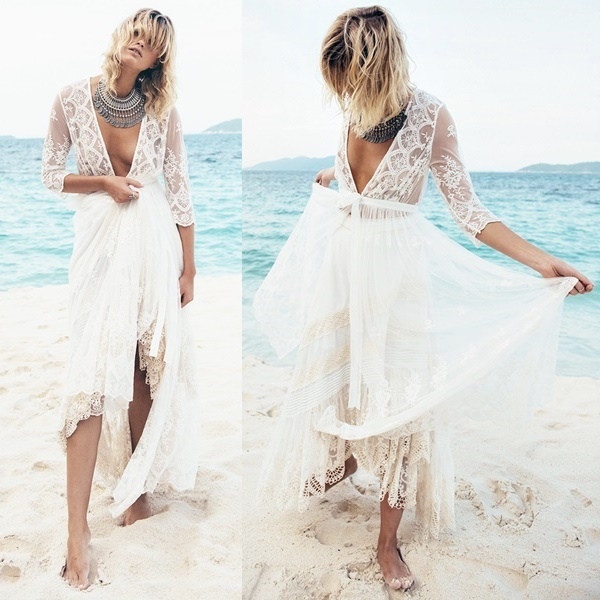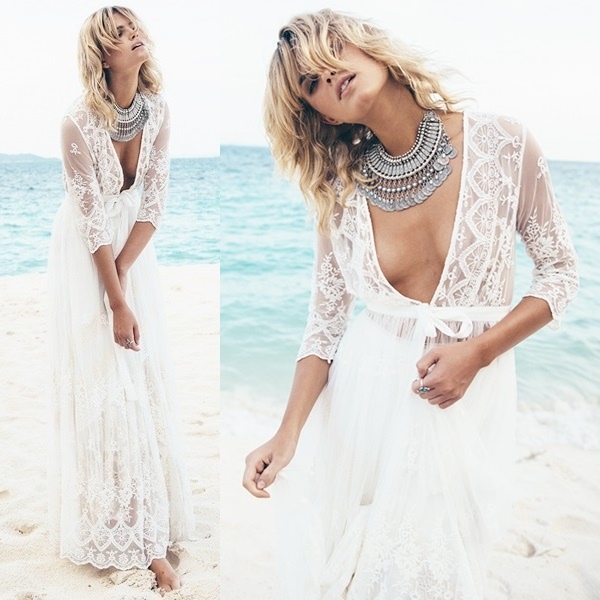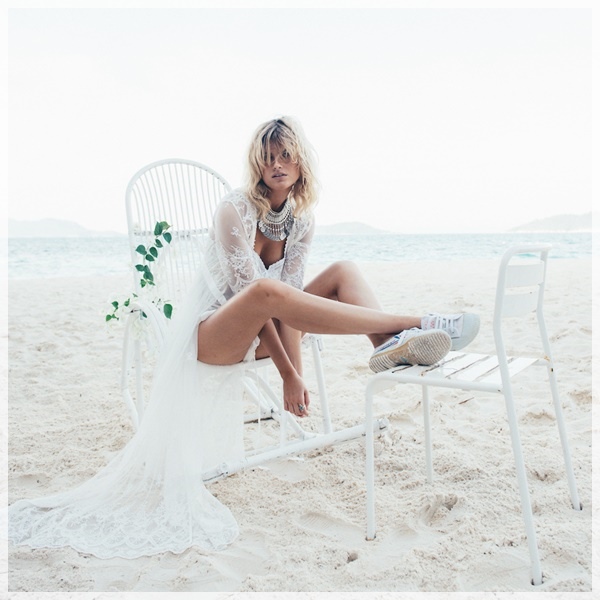 All are available for pre-order on Spell Designs website